"YMS B2B Secret Shopping- Plan Small, Drill Deep."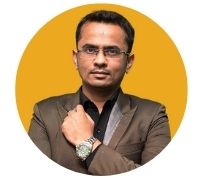 Mihir Shah – India's Top Sales Trainer
Boost the Effectiveness of Secret Shopping By Focusing On a Small Amount of Prioritized Information Points.
Secret shopping is a fixed means of collecting information on how sellers cooperate with their customers, especially, gathering information on challenger products and services and how they are sold to different market sections. The efficiency of Secret Shopping can be improved severely by decreasing the number of information points, prioritizing the information points, and training the shoppers to collect as much information on every information point.
Secret shopping can identify where your personnel is comunications following and areas which could be enhanced. A Secret shopper poses as an associate of the public. They report back on their practice. Our sales consulting services covers the understanding and level of service delivered with this module. We can estimate more than just your personnel.
How neat is the office? Is it simple to access? How long do people have to wait for calling or in queues? We'll converse everything with you in aspect. We'll then build situation to test out. To ensure we don't emphasise one kind of inquiry too much, we'll use a range of scenarios.
Selection Shoppers
We carefully select secret shoppers whose individuality matches your project's necessities. We thoroughly brief them for each situation, using role playing to ensure they can "think on their feet". Examinations are recorded using a cautiously designed, structured and purpose scoring system.
Recording Calls
Yes, telephone calls are generally recorded so we don't have to rely on reminiscence when assessing the results. To make sure reliability, all telephone inquiries are marked centrally, using call recordings. Secret shoppers use mobile phones. This keeps their true character secret.
Personnel training and development
We record Secret shopping telephone interviews for quality control. We generally attend or run training sessions around the results. We discover positive criticism is more eagerly accepted when it comes from a self-governing organization such as ourselves.
B2B Secret Shopping Statistics
The numbers below are not only incredible, but they should at least get you an idea about your own communities so, let's have a look at it. Below are some of the trends we have revealed.
Telephone calls
15% of the time, it took 10+ calls to speak to the salesperson.
Sales Questioning
90% of questions asked by the Sales Counselors are closed-ended questions
Comunications
98% of Sales Counselors talked more than 70% during the entire call.
Call Respond
35% of the time, shoppers did not get answers to their questions on the first call
Invite prospect
Only 38% of the Sales Counselors invited the prospect to visit the community.
Our Training Objectives This training creates a path to success and helps your employees gain the skills to:
Recognize equipped problems that lead to contradictory or poor Customer experiences
Increase metrics that make sure clear responsibility for reliable Customer experience delivery
Target the character of their own Customer experience against competitive offerings
Track the delivery of experiences over time and place to unplanned the warning signals that their experience is no longer related or is in require of innovation.
Recognize areas of Customer satisfaction and dissatisfaction with different components of the general Customer experience
Recognize those employees who offer great experiences and those who fall short
Target and assess delivery of Customer experiences across special regions, branches or equipped units
Drives customer satisfaction and sales income guarantee maximum return on your asset.
What our clients say about us
We consider ourselves extremely lucky to have developed such strong relationships with so many of our customers. With them, we've established more than simply professional ties; we've made friends. Take a look at the feedback people have about us below.
Mihir is without a doubt, the most knowledgeable and experienced consultant I have met when it comes to Sales and Service training. His sales understanding combined with his market expertise makes him the best consultant for your Business Move. I have always marveled at Mihir's incredibly clear grasp of the sales, service and behavioral training. He has supported us for grooming our Sales and Service team as per our defined requirements and needs.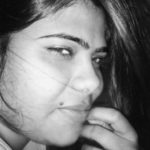 Hina Rajput
Eastman Auto and Power Ltd
Mihir has helped my business to grow tremendously. In just 2 weeks after working with Mihir and his team, my sales almost doubled. His guidance and advice is of great value to me and my team. I am forever grateful to Mihir for the new direction of my business. Mihir is the person to align yourself with if you are looking to grow your business fast!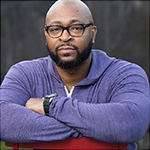 Aazim T. Sharp
Leaf Credit Solutions , USA
Mihir is an integrated sales person who understand the pulse of the business. He is innovative thinker and always ready to contribute to growth. He is very hardworking, supportive and extremely positive. He has essential characteristics: smart and analytics, fast and responsive, intelligent risk taking, focus.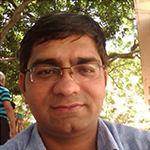 Nainesh Patel
RadixWeb, India
Mihir is really very enthusiastic person and always ready to solve my queries even in the midnight and quite helping nature. I can recommend Mihir for anyone who is really looking for stability in their personal as well as professional life." Here are the 3 tips from Mihir which I liked most. 1. Wake up Early 2. Be positive and confident 3. Implement the plan and not just make them on paper.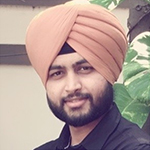 Gurupritsingh Saini
AppAspect Technologies Pvt. Ltd.
Mihir and his team for a local initiative here in Ireland over the winter of 2016/2017. As an offshore team they were absolutely excellent from start to finish. Mihir managed the project with professionalism and dedication from the beginning to the end. He is very well versed in the sales and business development skills we needed to use, very responsive with responses and guidance (even at the weekend!) and most of all reliable. Thank you for helping us build our vision!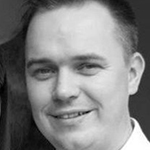 Martin Roddy
Senior Software Specialist at Pramerica
Mihir is an extremely thorough business development consultant. He is creative in his approach for making business strategies. When working on MyPrintCloud, he always aware of the key points to grow the business. In addition to his professional skills, Mihir is excellent team player, he brought in a lot of enthusiasm and leading capabilities to his team.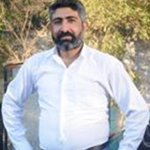 Most of other sales training and sales consultancy companies incline to be coping each other. YMS' knowledge of our business makes them very effective at understanding our needs and then helping us in a more focused way to lead 70% growth in just 1 quarters and suggestively increased our penetration and revenue in existing accounts.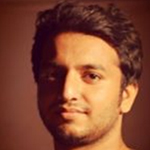 Mitul Patel
ProtonBits Software Pvt. Ltd
Mihir and guys have been working with MyPrintCloud for quite some time and establishing a Marketing and Sales channel quite effectively. The team is highly professional, motivated and result orientated. We are happy with progress and looking forward to extend and expand this relationship.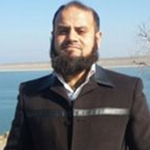 Muzzammil Waheed
Pakistan
Mihir provided excellent consultation for the product and services offered from his clients. He was very knowledgeable and always provided reasonable solutions. For his true professionalism, Mihir earns my highest recommendation.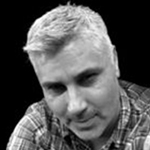 Al Battagliotti
Fantastic Industries, Inc., USA
YMS's Secret Shopping Programs
On-site 'Secret Visits'
Visits to clients' by our fully trained members of YMS team, cautiously selected that suit the customer profile of each association. All programs are designed uniquely to meet each client's requirements, using their own keen report and scorecard to make sure clients find the maximum help from visitor feedback.
Online 'Secret Shopping'
We YMS at monitoring online facilities including information and access websites as well as e-commerce buying, allowing the full evaluation of the important areas of order execution covering delivery, timings, and presentation of delivered packages and their contents. We make sure to work according to clients exact requirements.
Telephone 'Secret Callers'
For many companies, mainly B2B, phone inquiries are a key source of new income leads. The secret Caller facility can review whether processes are adhered `in the managing inquiries by personnel and this can include focusing on important areas such as sales conversion, lead handling as well approach and regular devotion.