Close Your Skills Gap with Comprehensive Corporate Training Programs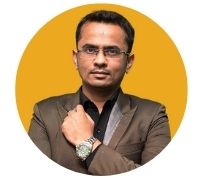 Mihir Shah – India's Top Corporate Trainer
Corporate training at Yatharth Marketing Solutions is much more than the initial training for new hires or new process training. Today, as technology evolves, traditional work training is no longer adequate to cover all the functions of a company. YMS helps organizations take a stronger role in preparing their employees by training and educating them on the various factors in which they can contribute to the workplace. We train your employees in leadership and communication skills for them to move ahead in the organization while contributing to growth.
Yatharth Marketing Solutions is one of the fastest growing Corporate Training Company in the country today. We are a well-recognized brand in Ahmedabad, Mumbai, Bengaluru, Pune, and Dubai with our successful sales training programmes that have contributed to increased revenues and higher employee satisfaction for all our customers. We design each client training individually, customized to work for a particular team or an organization.
As technology grows rapidly, our training programmes have grown along with it. Our corporate training sessions are aimed at satisfying the requirements of all the stakeholders: employees, organizations, and new recruits. With a full-fledged corporate training programme, you can motivate employees to internalize the company's mission, values, and vision. We help update your employees' skills and advance their careers while making them more productive. This has a strong positive impact on employee retention.
From Managers to Leaders
Help experienced managers to become leaders who own organizational responsibilities and drive their team towards achieving goals faster with YMS' targeted training
Content and Communication
Resolve your employee doubts on what to talk to which client, the kind of language they will use, what should be the tone of the conversation, and how to move towards closing a sale.
Training for the Future
With comprehensive training, YMS helps employees become self-learners who understand how organizational goals evolve, and how they can stay up to date on achieving these goals for personal and professional growth.
How much does it cost for Corporate Training Programs?
For 1 Day
Gold
Time:8 Hours
Sales and Distribution Training
Pre and post Training Assessment
Certificate for participation
Feedback And Execution Plan for each Individual
Addon Cost / additional person - 2000
Up to 70% Growth Assurance
For 2 Days
Diamond
Time : 16 Hours
Sales and Distribution Training
Pre and post Training Assessment
Certificate For Participation
Feedback And Execution Plan for each Individual
Addon Cost / Additional Person - 1500
Up to 70% Growth Assurance
For 3 Days
Platinum
Time: 24 Hours
Sales and Distribution Training
Pre and post Training Assessment
Certificate For Participation
Feedback And Execution Plan foe each Individual
Addon Cost / Additional Person - 1000
Up to 70% Growth Assurance
For 4 Days
Rhodium
Time: 32 Hours
Sales and Distribution Training
Pre and post Training Assessment
Certificate For Participation
Feedback And Execution Plan foe each Individual
Addon Cost / Additional Person - 500
Up to 70% Growth Assurance
About Mihir Shah, India's Top Corporate Trainer
Mihir Shah is a reputed Speaker, Sales Trainer and Motivator who transforms businesses and teams with insightful training. With decades of experience in Sales Training, he is sought after for his latest techniques to drive faster scale, higher efficiency and sustained development. Mihir's sessions have inspired more than 450+ corporate companies all over the country.
He is responsible for industry-leading Corporate Training, Leadership Training, Sales Training, and Sales Consultancy that have a strong, lasting impact. With a keen understanding of employee psychology and a drive to inspire success, Mihir can help your team achieve your goals faster.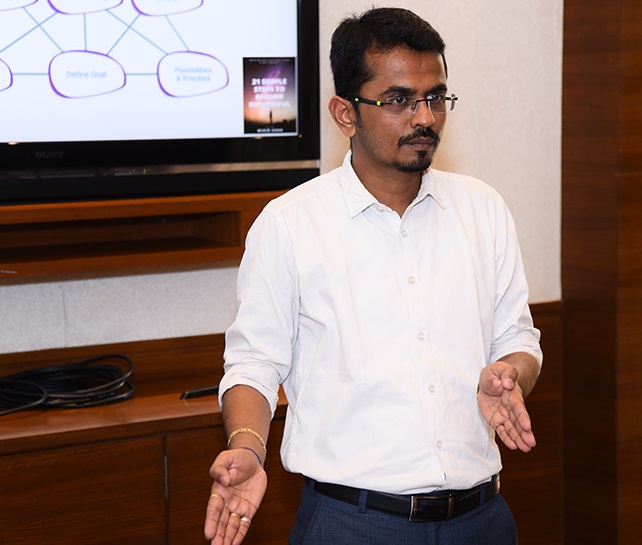 Client Video Testimonials
Get inspired by other members of our training programs who learned & succeeded.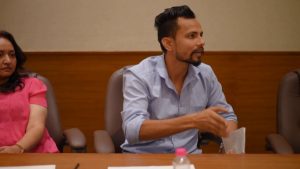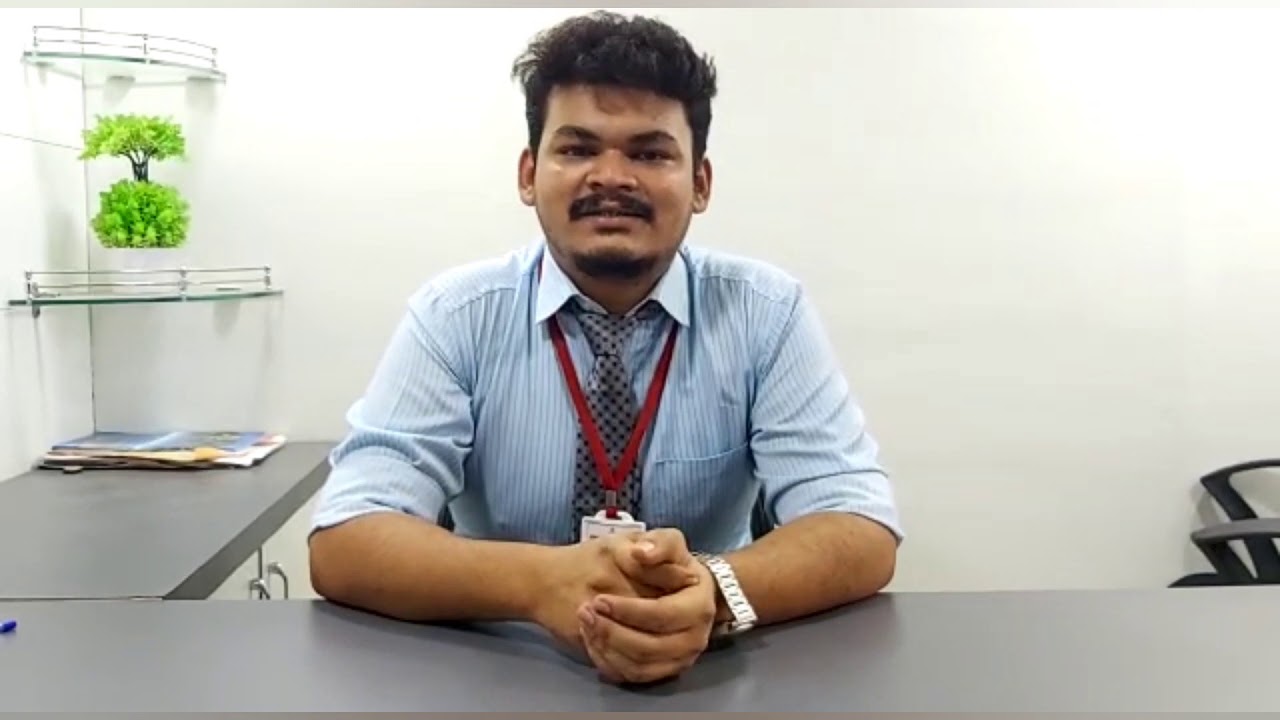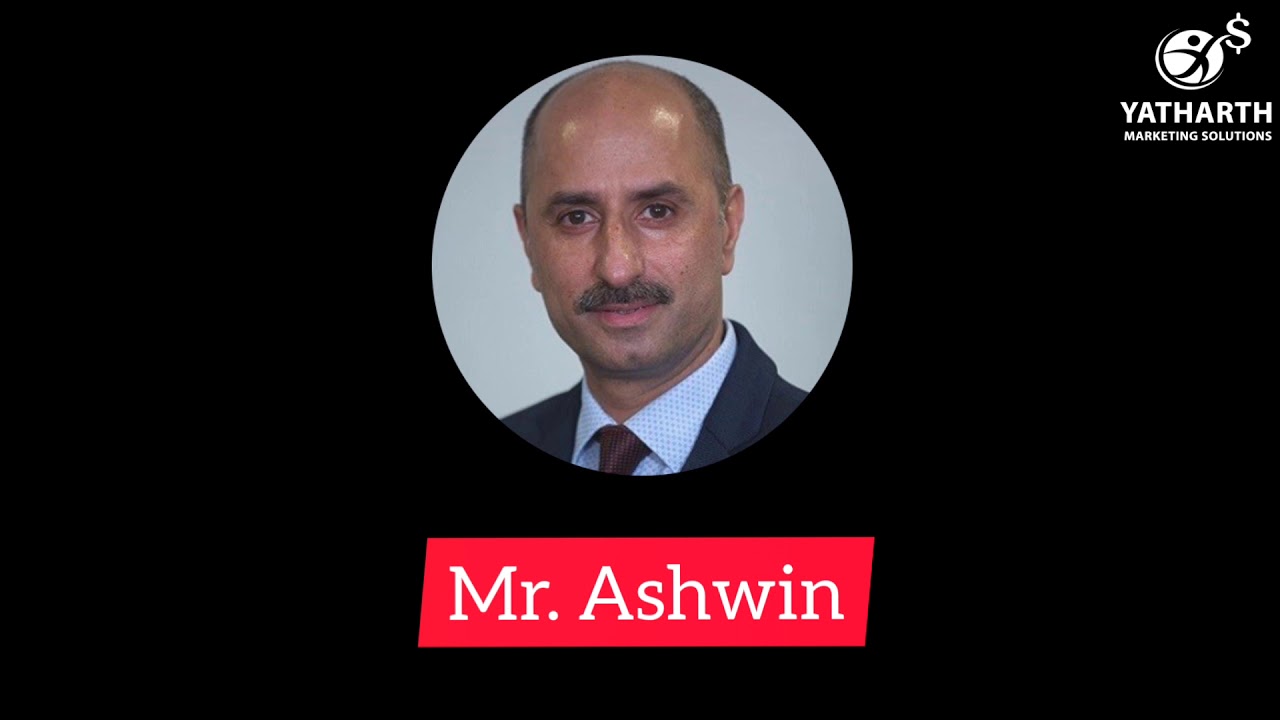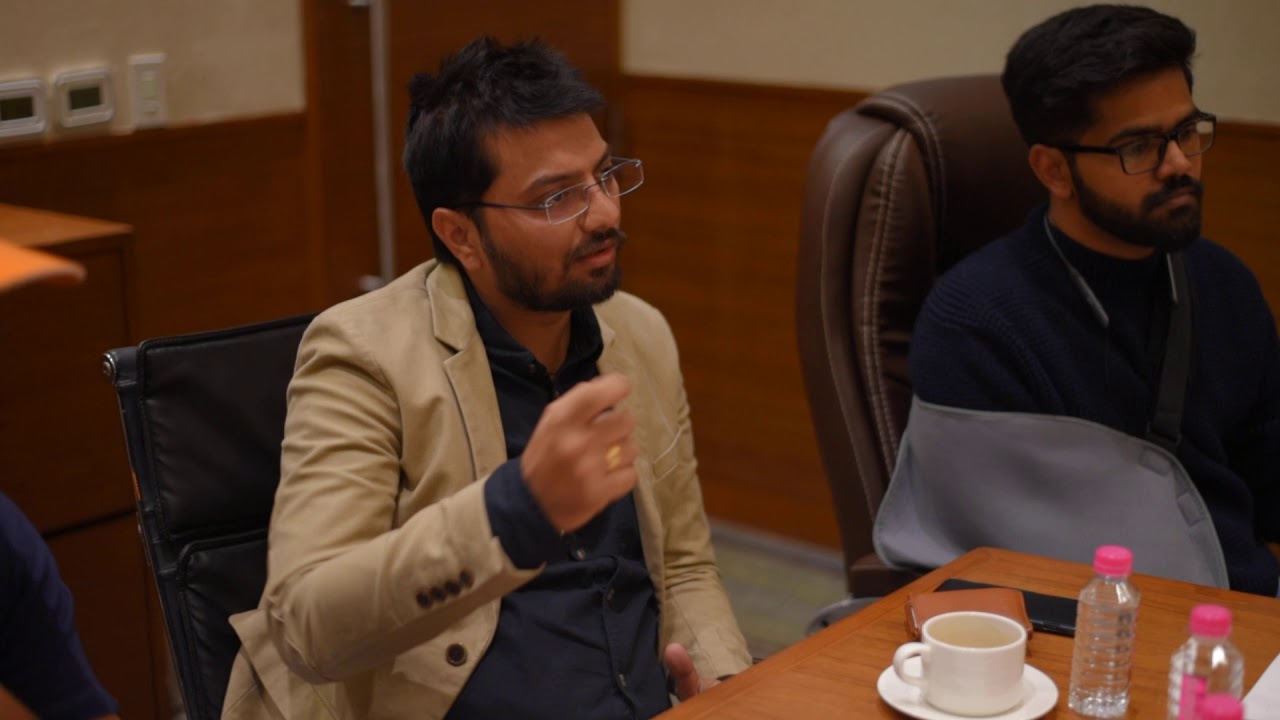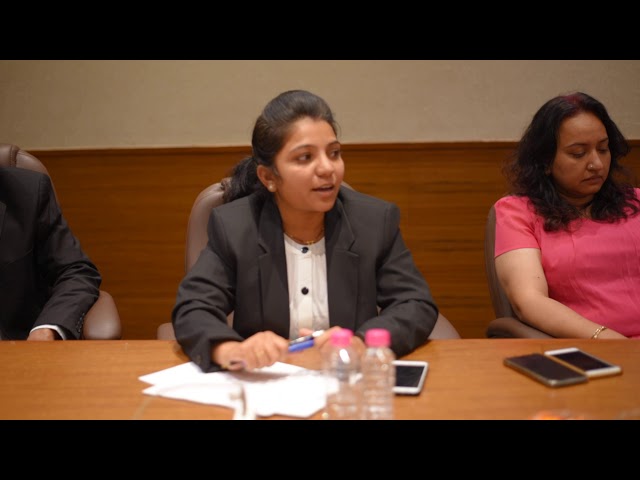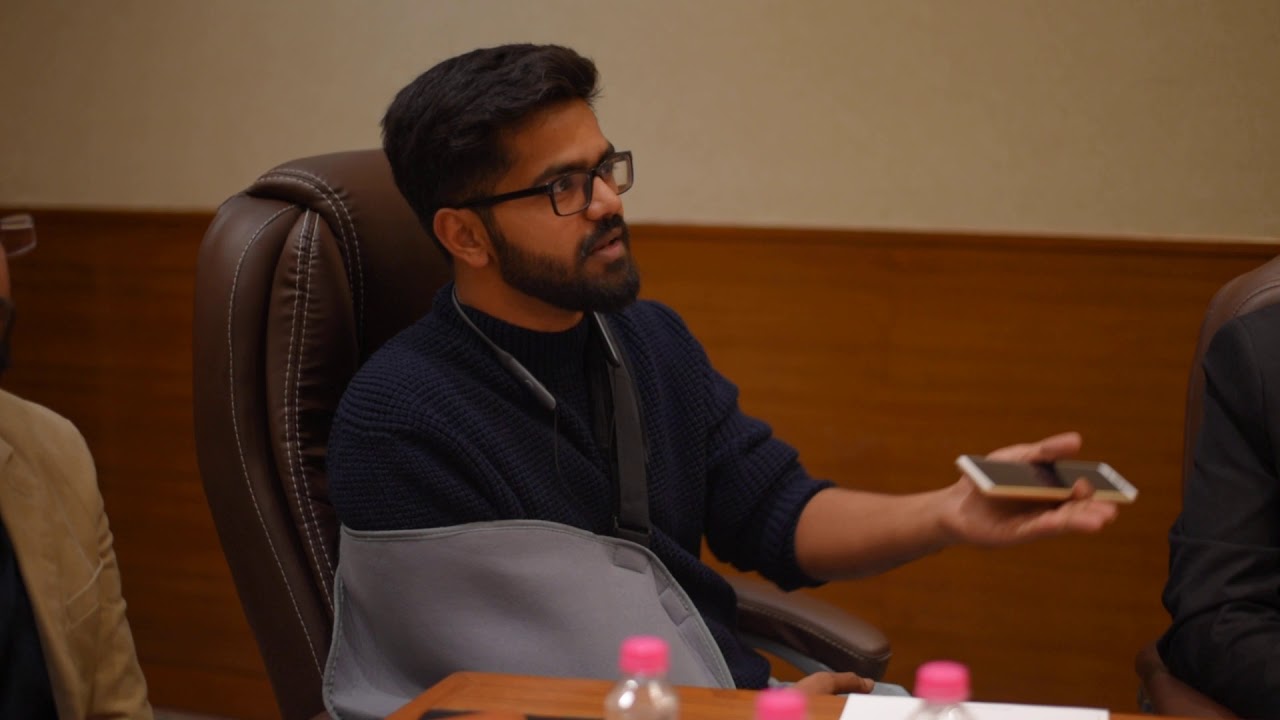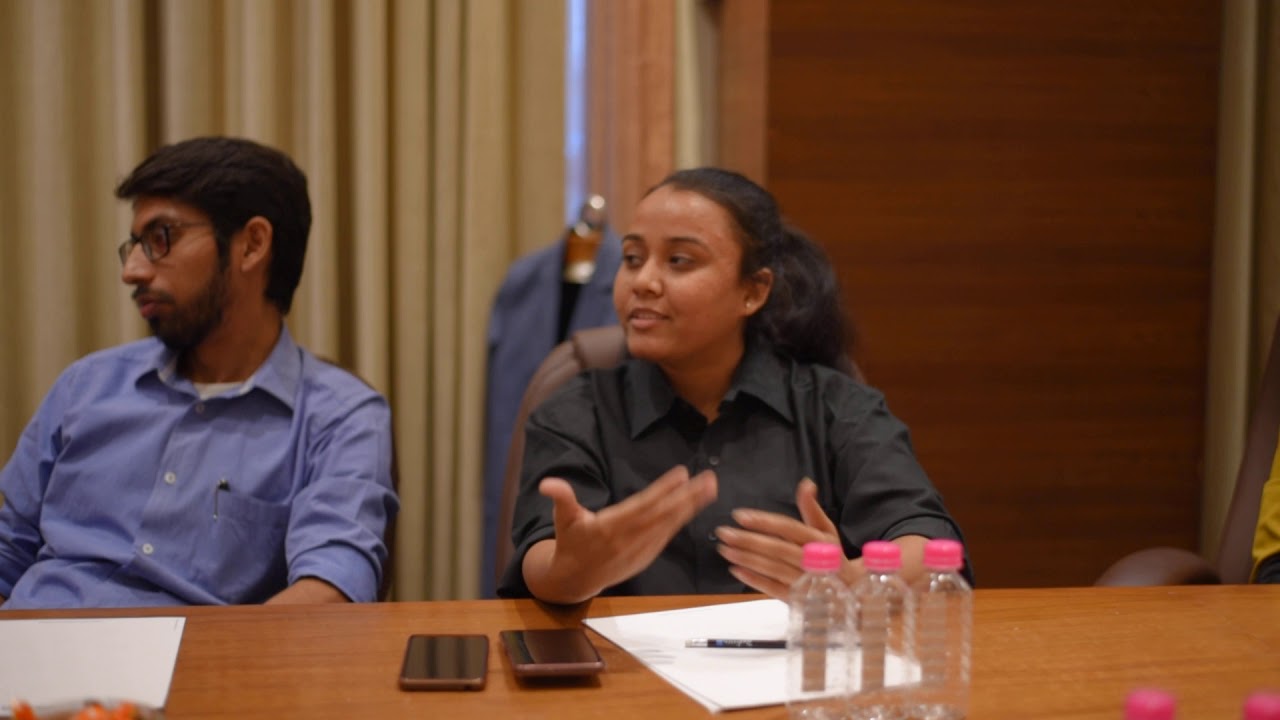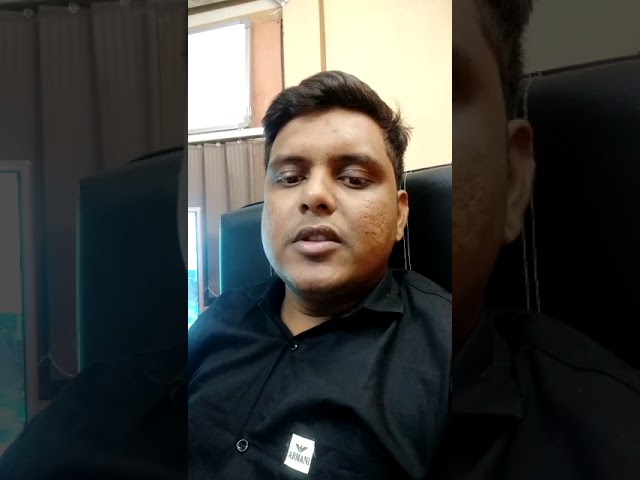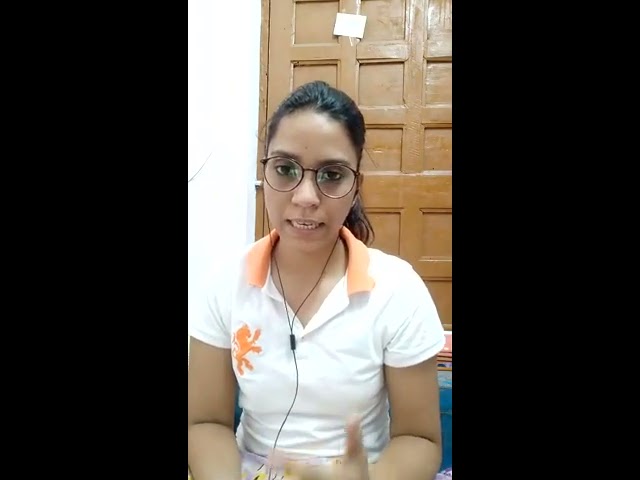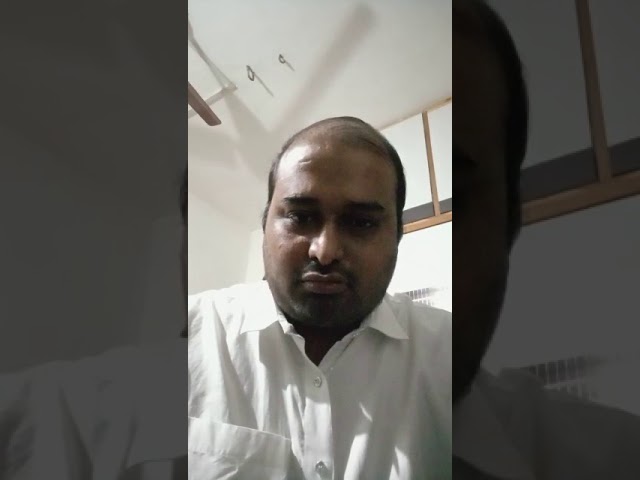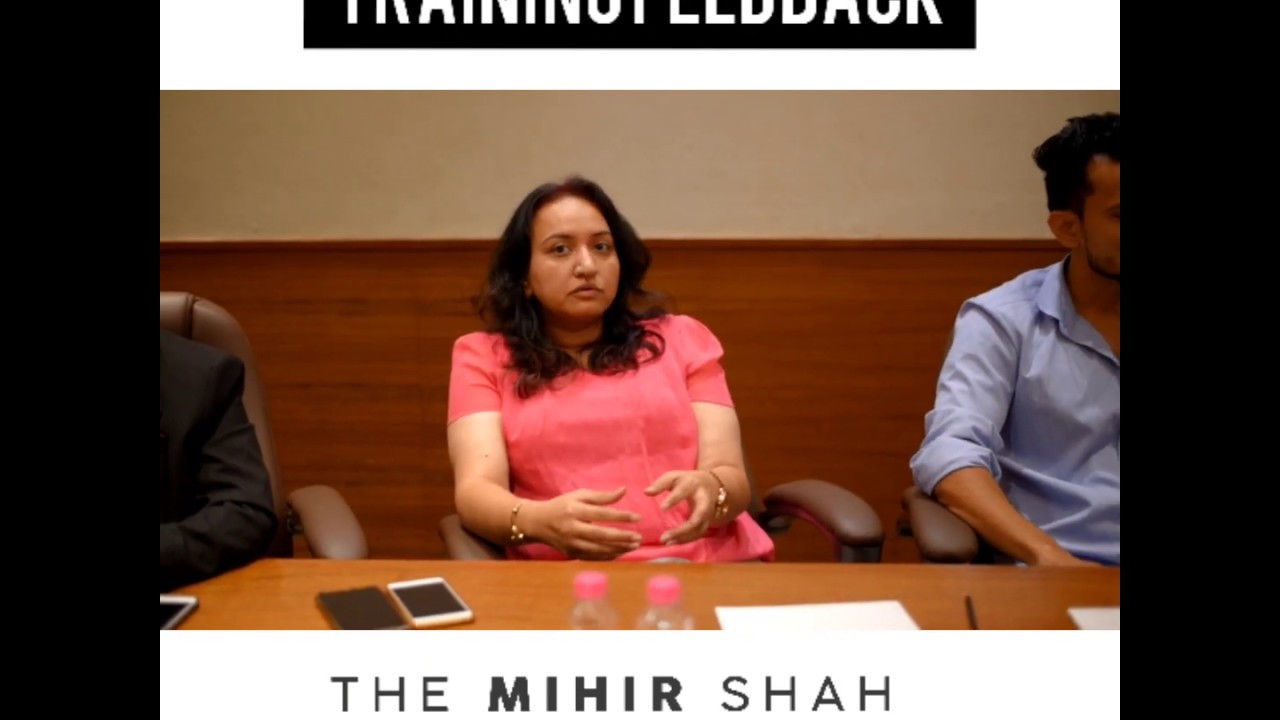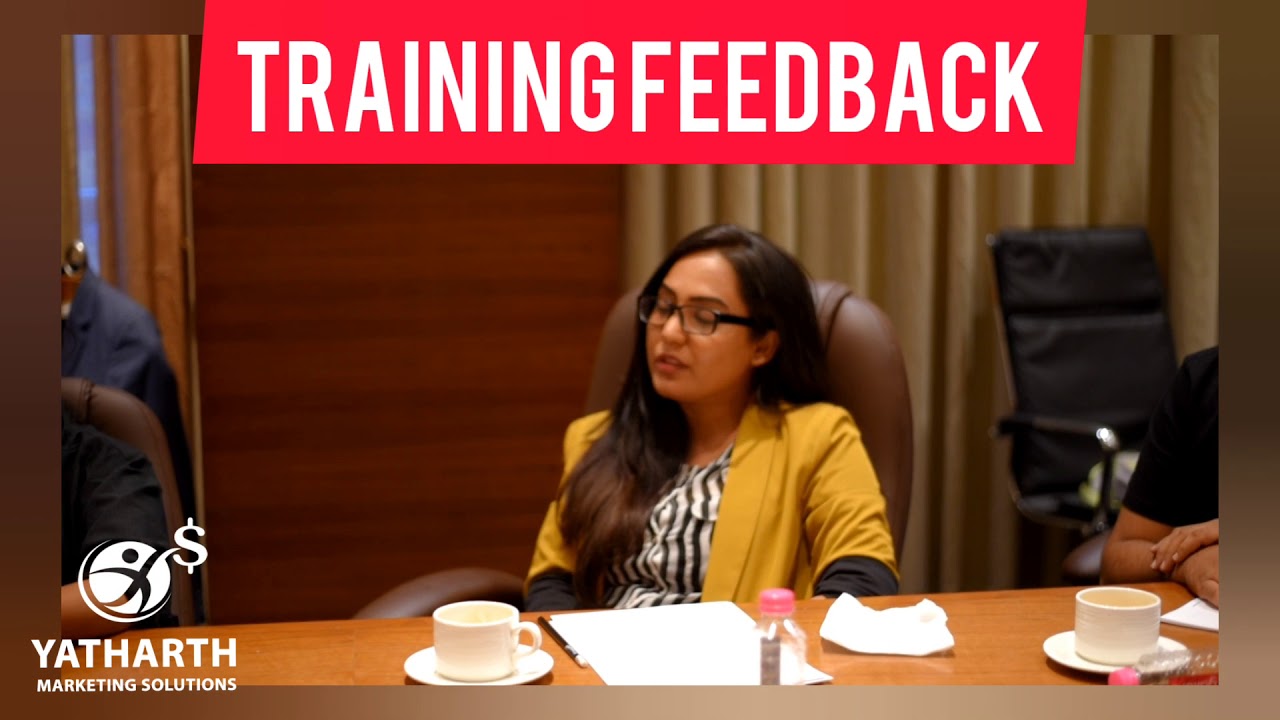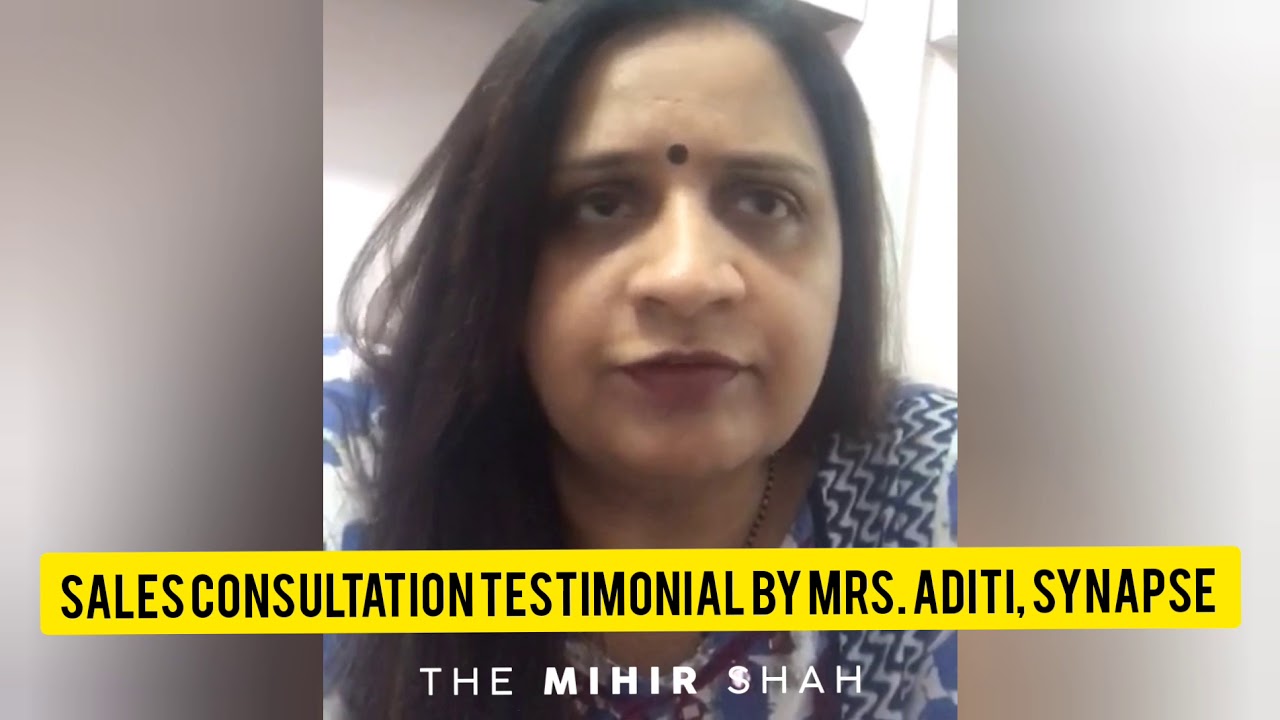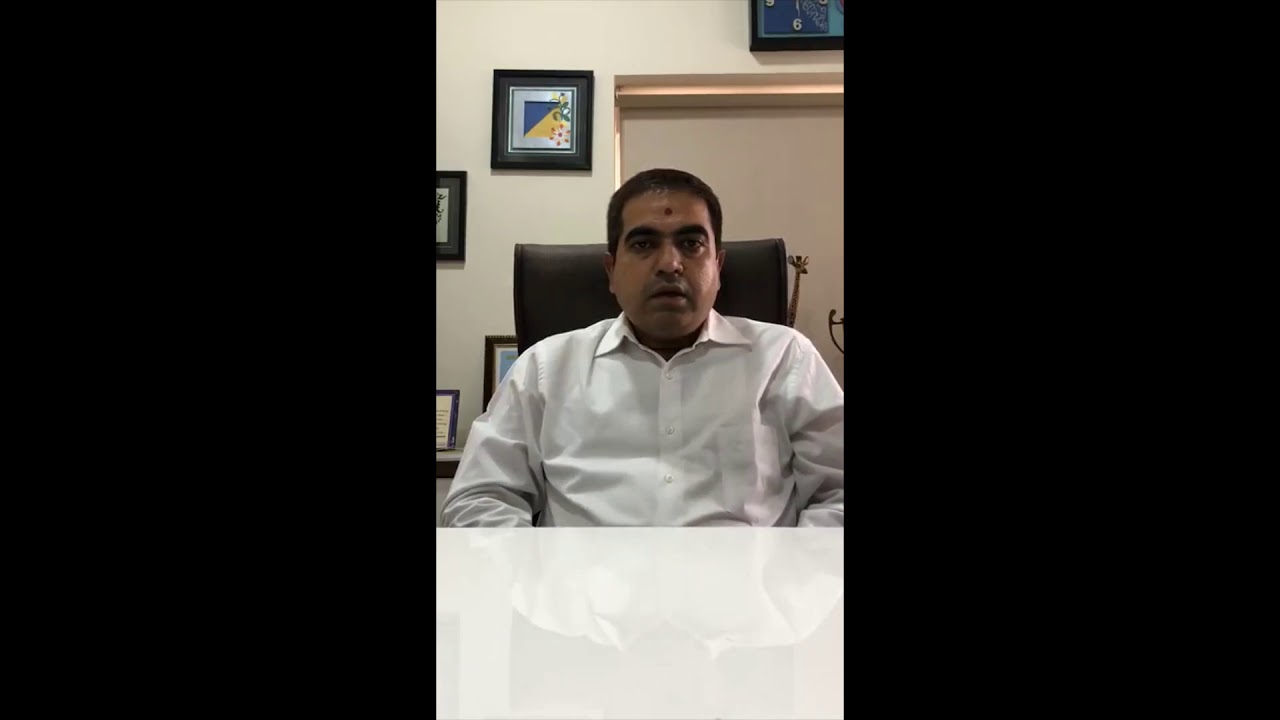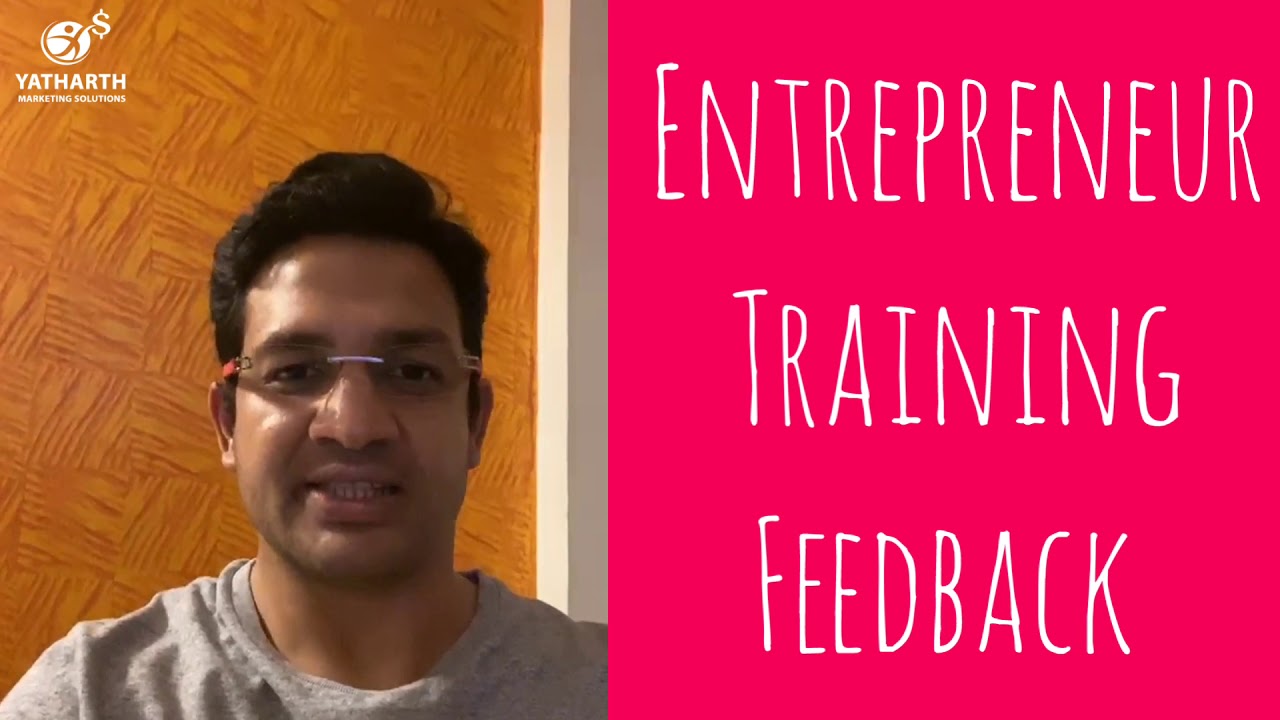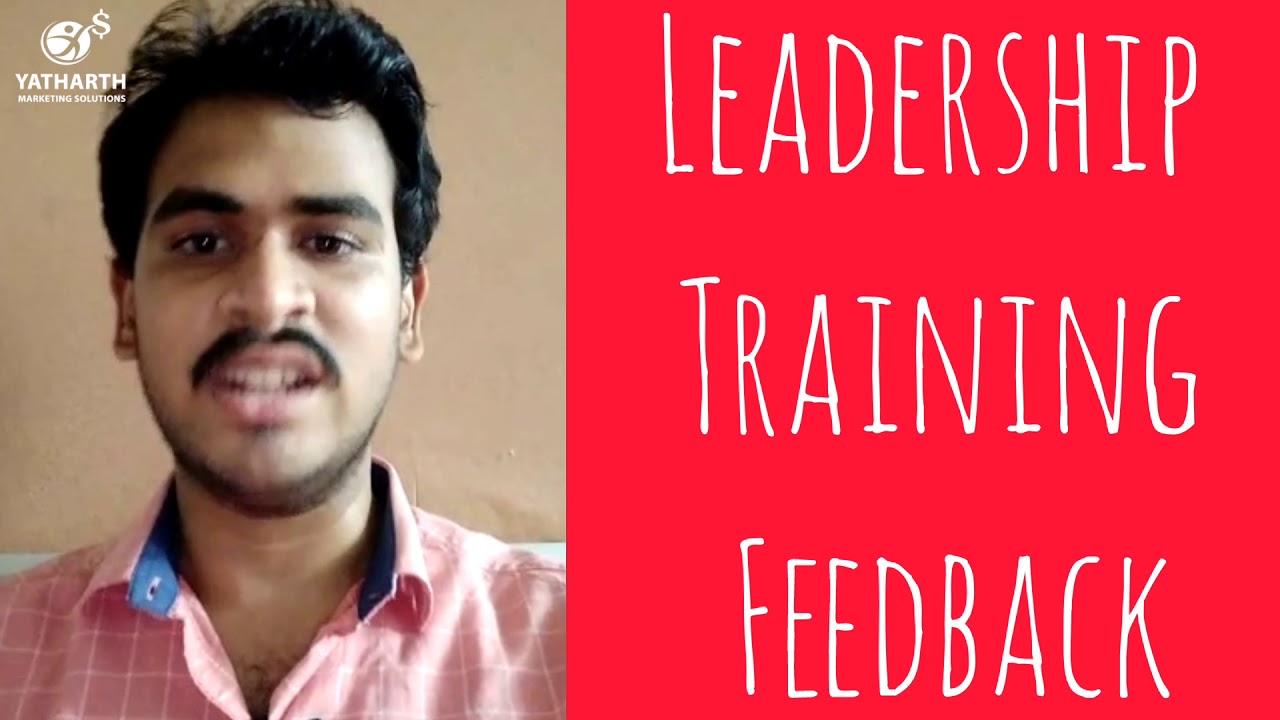 Yatharth Marketing Solutions offers Corporate Training programmes that aims towards equipping participants to achieve success by learning the following:
Develop the talent of your employees towards achieving organizational goals.
Nurture the next generation of leaders from among your employees.
Build a strong sense of loyalty and belonging among your staff for your company.
Prepare business managers for greater challenges.
Boost their strategic thinking capabilities to perform better.
Get the most out of your diverse team by building a cohesive unit.
Best Reasons to Choose YMS's for Corporate Training Programs
Leadership Skills
YMS Corporate Training helps companies build leadership skills so they can drive growth within their teams and in the organization as a whole. We help identify those with natural leadership skills and nurture them while molding others on the path to leadership.
Stress Management
This YMS module in corporate training helps employees take a rational and cognitive approach to manage stress in the workplace. The modern workplace can become a very stressful place if employees do not understand how to manage stress. Resiliency training helps them maintain their energy for their best effort.
Business Etiquette
Many sales deals are closed with the right attitude and behavior with the client. It is crucial that employees have the perfect etiquette for not only the first impression but for every engagement in customer relationships. At YMS, we help your employees internalize the rules of etiquette in the corporate world.
Communication Skills
Great communication skill is indispensable in the corporate workplace today. Yatharth Marketing Solutions offers comprehensive language enhancement training and help each participant optimize their communication skills for their language. We help build the four crucial pillars of communication – listening, speaking, reading, and writing for a well-rounded 3600 language development.
Motivational Training
At Yatharth Marketing Solutions we understand the importance of motivational training for the participants. Our motivational training programme is designed to encourage and boost confidence in managers, as well as the team members. This is one of our highly successful training programmes as our trainer's thrill, inspire and empower teams to come together and deliver as a cohesive unit.
Team Building
No individual is as effective as a team! With this module, we boost the self-awareness of the team members and help them identify individual biases and perceptions that are working against the team. Participants learn how to recognize their role in the team and analyze it from the team's perspective. We encourage employees from all stages of association to boost efficiency with better cooperation.
Sales Coaching
This module is not just for salespeople or sales teams. Every participant will be able to understand how to enhance their personal or professional performance. Whether an employee is a manager who assists other team members to improve their personal or professional efficiency, or wants to guide others in setting and accomplishing goals, YMS's sales coaching provides the skill sets to achieve results quickly.
Sales Training
Sales is often mistaken to be blunt, but the sales process itself is usually subtle. Customers will not be receptive to in-your-face selling. A successful sale is usually accomplished when customers recognize the value in your product or service. The sales training module is designed to inculcate optimum behavior in closing successful sales that will have a huge positive impact on the business.
Sales and Distribution Training
Yatharth Marketing Solutions delivers customized corporate training modules for sales and distribution teams. We bring a wide range of training practices that can be customized according to the teams and their requirements for success. By understanding what is needed and delivering it we bring out the very best of your team.
Soft skills
Our soft skills training module brings together the complete package for your employees. With good soft skills, you can be assured that your team is completely aligned with your business vision and company goals. Whether they are talking to a potential client or an investor, make sure that they exhibit impeccable behavior and pleasing attitude. This is one of the most fundamental skills for any employee in the corporate setup.
What our clients say about us?
We consider ourselves extremely lucky to have developed such strong relationships with so many of our customers. With them, we've established more than simply professional ties; we've made friends. Take a look at the feedback people have about us below.
Mihir is without a doubt, the most knowledgeable and experienced consultant I have met when it comes to Sales and Service training. His sales understanding combined with his market expertise makes him the best consultant for your Business Move. I have always marveled at Mihir's incredibly clear grasp of the sales, service and behavioral training. He has supported us for grooming our Sales and Service team as per our defined requirements and needs.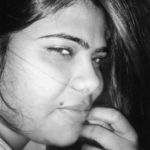 Hina Rajput
Eastman Auto and Power Ltd
Mihir has helped my business to grow tremendously. In just 2 weeks after working with Mihir and his team, my sales almost doubled. His guidance and advice is of great value to me and my team. I am forever grateful to Mihir for the new direction of my business. Mihir is the person to align yourself with if you are looking to grow your business fast!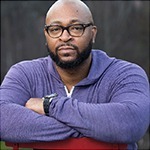 Aazim T. Sharp
Leaf Credit Solutions , USA
Mihir is an integrated sales person who understand the pulse of the business. He is innovative thinker and always ready to contribute to growth. He is very hardworking, supportive and extremely positive. He has essential characteristics: smart and analytics, fast and responsive, intelligent risk taking, focus.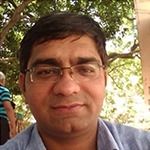 Nainesh Patel
RadixWeb, India
Mihir is really very enthusiastic person and always ready to solve my queries even in the midnight and quite helping nature. I can recommend Mihir for anyone who is really looking for stability in their personal as well as professional life." Here are the 3 tips from Mihir which I liked most. 1. Wake up Early 2. Be positive and confident 3. Implement the plan and not just make them on paper.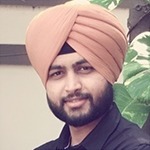 Gurupritsingh Saini
AppAspect Technologies Pvt. Ltd.
Mihir and his team for a local initiative here in Ireland over the winter of 2016/2017. As an offshore team they were absolutely excellent from start to finish. Mihir managed the project with professionalism and dedication from the beginning to the end. He is very well versed in the sales and business development skills we needed to use, very responsive with responses and guidance (even at the weekend!) and most of all reliable. Thank you for helping us build our vision!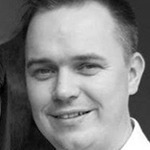 Martin Roddy
Senior Software Specialist at Pramerica
Mihir is an extremely thorough business development consultant. He is creative in his approach for making business strategies. When working on MyPrintCloud, he always aware of the key points to grow the business. In addition to his professional skills, Mihir is excellent team player, he brought in a lot of enthusiasm and leading capabilities to his team.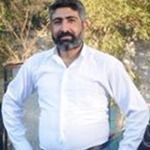 Most of other sales training and sales consultancy companies incline to be coping each other. YMS' knowledge of our business makes them very effective at understanding our needs and then helping us in a more focused way to lead 70% growth in just 1 quarters and suggestively increased our penetration and revenue in existing accounts.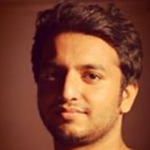 Mitul Patel
ProtonBits Software Pvt. Ltd
Mihir and guys have been working with MyPrintCloud for quite some time and establishing a Marketing and Sales channel quite effectively. The team is highly professional, motivated and result orientated. We are happy with progress and looking forward to extend and expand this relationship.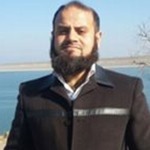 Muzzammil Waheed
Pakistan
Mihir provided excellent consultation for the product and services offered from his clients. He was very knowledgeable and always provided reasonable solutions. For his true professionalism, Mihir earns my highest recommendation.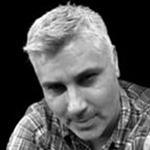 Al Battagliotti
Fantastic Industries, Inc., USA
For Corporate Training in India