"Growing your Sales through tactical development & training and harnessing new media."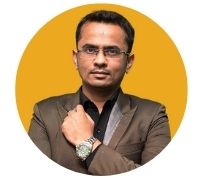 Mihir Shah – India's Top Sales Trainer Trainer
Driving your business through effective Sales Consulting Services.
You invest lots of money, time and effort training your consultants on your business. But do they really know how to successfully connect with a client handle scope sneak successfully manage complaints and problems and up sell new opportunities the development and training every consultant required! YMS Sales Consulting development and training focuses on improving the soft skills of your consulting and professional services staff to balance their product, business, and practical understanding.
To make the training more related to your business, we adopt the training to your business requirements, procedures and business perform. Our methodology is to work with organizations to know their priorities and to evaluate the best approach to delivering sustained development and training.
Apart from these, we at YMS deliver successful with communications methods, written and verbal, good listening skills and delivering main messages, sales force and entrepreneurs will able learn tools and techniques for communicating several types of information via different steps of a communication. You will also able to learn how to run effective meetings and facilitate workshops.
Enhance Sales Force Performance
The training will give the salesperson a greater perceptive of their tasks within their role, and in turn, build their assurance. This confidence will improve their overall performance and this can only advantage the company. It helps your company to take to the next level as a leader and strong rival within the industry.
Addressing weaknesses
Most salespersons will have some weaknesses in their office skills. Our training program lets you reinforce those skills that each person required to enhance. We bring all employees to a higher level so they all have related skills and understanding. These assists decrease any weak links within the company who rely a lot on others to complete tasks.
Consistency
Our robust development and training program makes sure that salesperson has a reliable experience and background understanding. The reliability is mainly related to the company's basic policies and processes. All salesperson require to be aware of the prospects and measures within the company Increased productivity in processes results in financial achieve for the company.
Statistics on business Development & Training
Development and Training aren't incredible that's pleasant to have in your association. It's an entirely essential element of a company's long-term investment and growth approach. Based on the outcome of our Top-Performing Sales Organization study, its clear there is an important prospect for companies to enhance development and training.
Employees desire more training
of almost 4,300 employees a huge 74% felt they weren't achieving their complete potential at work.
Increase Learning Transfer
only 12% of learners applies skills from the training to their task
Convert Beliefs into Practice
56% managers of HR managers believe training to be an important business enabler, but they aren't doing adequate to boost employee training opportunities.
Take Learner needs into consideration
38% managers believe that their programs meet their learner's requirements.
Our Training Objectives This training creates a path to success and helps your employees gain the skills to:
Building understanding and display ongoing concern for the customer
Engaging in positive discussions that end with clear concurrences, responsibilities, and actions to move forward
Learn successful communications detailed to unreliable stakeholder groups
Learn approaches to effectively manage (project) scope
Talking about thoughts and solutions in a customer focused method talking value and consequences, less about actions.
Appling practices in discussion/presentation that build reliability
Learn how to handle problems that arise during activities
Learn how to work within and across sales teams.
What our clients say about us?
We consider ourselves extremely lucky to have developed such strong relationships with so many of our customers. With them, we've established more than simply professional ties; we've made friends. Take a look at the feedback people have about us below.
Mihir is without a doubt, the most knowledgeable and experienced consultant I have met when it comes to Sales and Service training. His sales understanding combined with his market expertise makes him the best consultant for your Business Move. I have always marveled at Mihir's incredibly clear grasp of the sales, service and behavioral training. He has supported us for grooming our Sales and Service team as per our defined requirements and needs.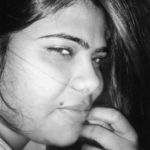 Hina Rajput
Eastman Auto and Power Ltd
Mihir has helped my business to grow tremendously. In just 2 weeks after working with Mihir and his team, my sales almost doubled. His guidance and advice is of great value to me and my team. I am forever grateful to Mihir for the new direction of my business. Mihir is the person to align yourself with if you are looking to grow your business fast!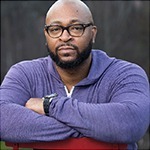 Aazim T. Sharp
Leaf Credit Solutions , USA
Mihir is an integrated sales person who understand the pulse of the business. He is innovative thinker and always ready to contribute to growth. He is very hardworking, supportive and extremely positive. He has essential characteristics: smart and analytics, fast and responsive, intelligent risk taking, focus.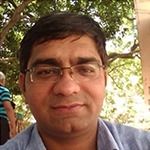 Nainesh Patel
RadixWeb, India
Mihir is really very enthusiastic person and always ready to solve my queries even in the midnight and quite helping nature. I can recommend Mihir for anyone who is really looking for stability in their personal as well as professional life." Here are the 3 tips from Mihir which I liked most. 1. Wake up Early 2. Be positive and confident 3. Implement the plan and not just make them on paper.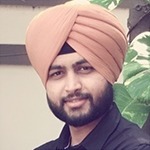 Gurupritsingh Saini
AppAspect Technologies Pvt. Ltd.
Mihir and his team for a local initiative here in Ireland over the winter of 2016/2017. As an offshore team they were absolutely excellent from start to finish. Mihir managed the project with professionalism and dedication from the beginning to the end. He is very well versed in the sales and business development skills we needed to use, very responsive with responses and guidance (even at the weekend!) and most of all reliable. Thank you for helping us build our vision!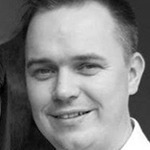 Martin Roddy
Senior Software Specialist at Pramerica
Mihir is an extremely thorough business development consultant. He is creative in his approach for making business strategies. When working on MyPrintCloud, he always aware of the key points to grow the business. In addition to his professional skills, Mihir is excellent team player, he brought in a lot of enthusiasm and leading capabilities to his team.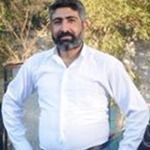 Most of other sales training and sales consultancy companies incline to be coping each other. YMS' knowledge of our business makes them very effective at understanding our needs and then helping us in a more focused way to lead 70% growth in just 1 quarters and suggestively increased our penetration and revenue in existing accounts.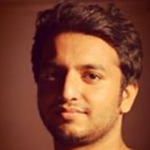 Mitul Patel
ProtonBits Software Pvt. Ltd
Mihir and guys have been working with MyPrintCloud for quite some time and establishing a Marketing and Sales channel quite effectively. The team is highly professional, motivated and result orientated. We are happy with progress and looking forward to extend and expand this relationship.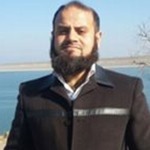 Muzzammil Waheed
Pakistan
Mihir provided excellent consultation for the product and services offered from his clients. He was very knowledgeable and always provided reasonable solutions. For his true professionalism, Mihir earns my highest recommendation.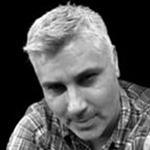 Al Battagliotti
Fantastic Industries, Inc., USA
Enhance your Skills with Our Development and Training Programs
Consulting Expertise
We've working experience with both worldwide and regional sales consulting firms to assist them to develop the center and advanced consultative selling skills and cultivate existing accounts. We converse your language and train consultants how to sell by bringing their precious advice.
Research-Based
Our training programs and approaches are based on our own skill in selling professional services, along with standard research with Top Performance in Strategic Account Management, What Sales Winners Do for their Development and The Top-Performing Sales Organization.
Complete Learning System
Training is not our hub. Behavior change is. We have an entire learning system focused on real behavior change and outcome that covers evaluation, program customization, and robust support to make sure that your consultants learn and apply new development skills.