Highly Customised YMS's Financial Training Company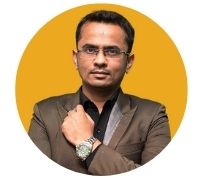 Mihir Shah – India's Top Sales Trainer
Welcome to Yatharth Marketing Solutions, where we recognise the importance of financial training to the success of any organisation. In today's quickly evolving business world, a comprehensive understanding of finance is essential for making intelligent choices, managing budgets effectively, and driving business success.
We offer comprehensive financial training and education to empower individuals and businesses with the skills and expertise they need to prosper in today's competitive business environment. Financial analysis, budgeting, forecasting, financial reporting, and more are just some of the many financial management subjects covered in our sessions. Our team of seasonedfinancial trainers has an in-depth knowledge of finance and the necessary practical expertise to assist individuals and companies comprehend complicated financial topics in a straightforward and concise manner. We offer personalised financial training programs catered to the unique requirements of each organisation, ensuring that each participant receives the most essential and valuable guidance.
Our financial training programs are intended to improve financial literacy, strengthen decision-making abilities, and promote a culture of financial responsibility and accountability within your company. Our financial training will assist your staff in better comprehending financial statements, analysing financial data, and making financially prudent decisions in support of your business goals. Investing in finance training is a wise decision for the future of your company.
Get in touch with us today to find out how our financial training and financial experts may help you grow your company.
Improved Financial Management
Financial training programmes give employees a comprehensive understanding of financial ideas and practices, allowing them to make better educated decisions and manage finances more efficiently.
Increased Employee Productivity
Financial training from YMS helps employees interpret data, prepare reports, and use tools and software. As a result, it improves efficiency, saves time and increases output. This can boost income, cut costs, and boost profits.
Enhanced Risk Management
Organisations can better identify and mitigate financial risks with the help of strategies provided by Yatharth Marketing Solutions. By teaching employees how to analyse financial risks, implement risk management plans, and monitor risk variables through our financial training, firms can proactively manage financial risks and prevent losses.
How much does it cost for Financial Training Programs?
For 1 Day
Platinum
Time : 8 Hours
Accounts Payable and Receivables
Tally / Quick Books / Zoho / SAP HANA
Post and Pre Training Assessment
Certificate for participation
Feedback and execution plan for each individual
Addon Cost / additional person - 1000
Up to 70% Growth Assurance
For 5 Days
Rhodium
Time : 40 Hours
Accounts Payable and Receivables
Tally / Quick Books / Zoho / SAP HANA
Post and Pre Training Assessment
Certificate for participation
Feedback and execution plan for each individual
Addon Cost / additional person - 500
Up to 70% Growth Assurance
About Mihir Shah, Best Financial Trainer & Financial Consultant in India
With more than decades of expertise, Mihir Shah is a go-to financial expert in India when it comes to financial training and consulting. He has a history of success in assisting businesses in optimising their financial processes and meeting their financial objectives.
Mihir's training methods in the realm of finance are renowned for their efficacy and realism, with an emphasis on instant implementation. As India's preeminent financial trainer and consultant, he is the go-to financial trainer for businesses seeking to enhance their financial management.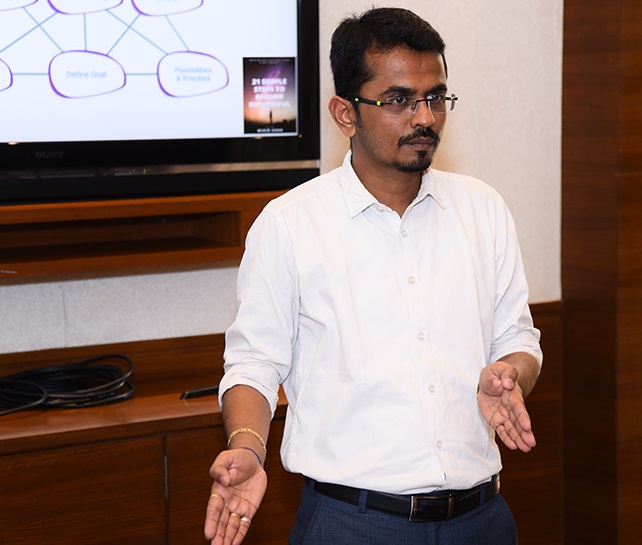 YMS's Financial Training Programs Objectives creates a path for success in Finance to executives and trains participants how to:
Enhance financial literacy & comprehension of financial concepts.
Improve efficiency and productivity by using financial tools and software.
Create financial reports by analysing financial data.
Improve employees' decision-making abilities and their capacity to make sound financial decisions.
Encourage financial responsibility and accountability within the organisation.
Recognize financial statements and the consequences of financial decisions.
Understand customised financial strategies that are suited to your specific requirements.
Foster a culture of financial excellence and use financial management to support corporate objectives.
Best Reasons to Choose YMS for Financial Training Programs
Experienced Trainers
YMS has a team of qualified financial trainers with extensive financial expertise and practical experience who can assist you in understanding complicated financial concepts in a straightforward and plain manner.
Customised Programs
YMS offers training programmes that are made to fit the needs of your organisation. This makes sure that everyone who takes part gets the most relevant and useful training possible.
Comprehensive Training
YMS's financial training programmes include a wide range of topics, including financial analysis, budgeting, forecasting, and financial reporting, among others, to provide a thorough understanding of finance.
Practical Learning
YMS delivers practical learning that focuses on real-world solutions that can be implemented immediately, increasing the effectiveness of the training program.
Improved Efficiency
Financial training from YMS can assist firms in improving their financial processes and becoming more effective, leading to cost savings, productivity improvements, and higher margins.
Results-Driven
YMS's financial training programs are tailored to specific corporate goals, ensuring that the training is relevant and produces demonstrable outcomes.
For Financial Training in India