"Goal Setting Training Programs- Personal Development Skills Training."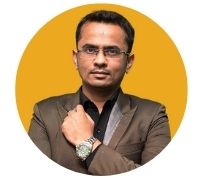 Mihir Shah – India's Top Sales Trainer
YMS helps to set goals the rapid and simple way for self-improvement, personal development and pleasure.
YMS's incredible Goal Setting Training Program delivers participants with the training essential to add and execute strategies to enhance every feature of life, personally and professionally. The program focus is on setting goals and gives a demonstrated system for patent desired results by programming the brain for success.
This course incuding in corporate training which assists you to find out new and new resources how you will accomplish your goals. Then you will be able to know how to precedence by the level of significance. Furthermore, in this course, you will be prepared and be directed by goal setting strategies that will definitely offer you all the vital tools you require to know to set and accomplish your life goals! During this training program, participants learn to defeat procrastination, create correct goal-setting skills, control time successfully, self-motivated, and achieve essential tasks.
These skills interpret into improved satisfaction in one's professional and personal life. Developing the skill for goal setting and managing for results after corporate training programs assists participants become more useful, successful, and satisfied.
Visual Approach
Programs are designed to assist delegates to discover goal setting from many approaches, visual approaches, roles, & so on. Delegates also contribute in implements on goal formulation to train about the finest ways to articulate their goals & boost their opportunities of achieving them.
Various Practices
The course also includes several guidelines and exercises on how to self-train and get absorbed in goal ruling by engineering the atmosphere. Delegates discover how to evade procrastination and search vital methods on efficiency and accomplishing success.
Comprehensive Trainer
The program is packed with person and group training to enable delegates inspect their goals on their own as well as with the assist of others. Inclusive trainer script is offered so you can direct the delegates through these exercises and promote discussions.
Goal setting is an essential skill that can be trained. Setting and accomplishing goals will boost the productivity and confidence in any staff member. Here is the brief statistics on goal settings:
Manager's goals
80% of managers say that their goals are restricted in number, precise, and measurable.
Cascade goals
76% of organizations cascade goals.
Goal Setting
36% of organizations has a standard, enterprise-wide approach to goal-setting.
Fail to keep track of goals
More than 80% of small business owners don't keep track of business goals.
Our Training Objectives This course aims to offer verified goal-setting methods to assist improve working procedures and boost confidence and motivation levels in your working life. Apart from this training creates a path to success and helps your employees gain the skills to:
Recognize what's vital to them in their life
Clarify what their goals are for both the short and long term
Know how to deal with setbacks
Set goals that face you and widen your console zone
Stay on track in spite of routine pressures and interruptions
Use goal setting activities and proper language to clear what they want out of life
Use inspiring methods to assist them reach their goals
Earn trust and make long-term manager relationships.
Design and execute a plan that shows you to accomplishes your objects
Accomplish breaches that will push your profession to the next level.
What our clients say about us?
We consider ourselves extremely lucky to have developed such strong relationships with so many of our customers. With them, we've established more than simply professional ties; we've made friends. Take a look at the feedback people have about us below.
Mihir is without a doubt, the most knowledgeable and experienced consultant I have met when it comes to Sales and Service training. His sales understanding combined with his market expertise makes him the best consultant for your Business Move. I have always marveled at Mihir's incredibly clear grasp of the sales, service and behavioral training. He has supported us for grooming our Sales and Service team as per our defined requirements and needs.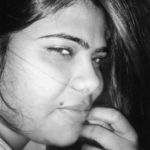 Hina Rajput
Eastman Auto and Power Ltd
Mihir has helped my business to grow tremendously. In just 2 weeks after working with Mihir and his team, my sales almost doubled. His guidance and advice is of great value to me and my team. I am forever grateful to Mihir for the new direction of my business. Mihir is the person to align yourself with if you are looking to grow your business fast!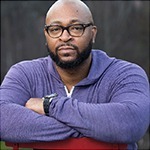 Aazim T. Sharp
Leaf Credit Solutions , USA
Mihir is an integrated sales person who understand the pulse of the business. He is innovative thinker and always ready to contribute to growth. He is very hardworking, supportive and extremely positive. He has essential characteristics: smart and analytics, fast and responsive, intelligent risk taking, focus.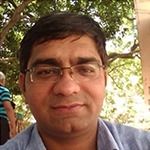 Nainesh Patel
RadixWeb, India
Mihir is really very enthusiastic person and always ready to solve my queries even in the midnight and quite helping nature. I can recommend Mihir for anyone who is really looking for stability in their personal as well as professional life." Here are the 3 tips from Mihir which I liked most. 1. Wake up Early 2. Be positive and confident 3. Implement the plan and not just make them on paper.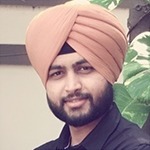 Gurupritsingh Saini
AppAspect Technologies Pvt. Ltd.
Mihir and his team for a local initiative here in Ireland over the winter of 2016/2017. As an offshore team they were absolutely excellent from start to finish. Mihir managed the project with professionalism and dedication from the beginning to the end. He is very well versed in the sales and business development skills we needed to use, very responsive with responses and guidance (even at the weekend!) and most of all reliable. Thank you for helping us build our vision!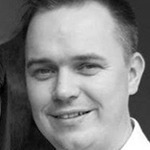 Martin Roddy
Senior Software Specialist at Pramerica
Mihir is an extremely thorough business development consultant. He is creative in his approach for making business strategies. When working on MyPrintCloud, he always aware of the key points to grow the business. In addition to his professional skills, Mihir is excellent team player, he brought in a lot of enthusiasm and leading capabilities to his team.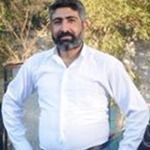 Most of other sales training and sales consultancy companies incline to be coping each other. YMS' knowledge of our business makes them very effective at understanding our needs and then helping us in a more focused way to lead 70% growth in just 1 quarters and suggestively increased our penetration and revenue in existing accounts.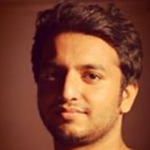 Mitul Patel
ProtonBits Software Pvt. Ltd
Mihir and guys have been working with MyPrintCloud for quite some time and establishing a Marketing and Sales channel quite effectively. The team is highly professional, motivated and result orientated. We are happy with progress and looking forward to extend and expand this relationship.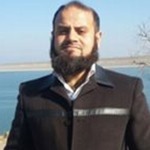 Muzzammil Waheed
Pakistan
Mihir provided excellent consultation for the product and services offered from his clients. He was very knowledgeable and always provided reasonable solutions. For his true professionalism, Mihir earns my highest recommendation.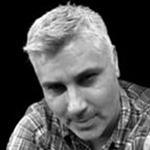 Al Battagliotti
Fantastic Industries, Inc., USA
Our Unique Goal Setting Training Programs Approach
Structured Intervention
YMS's Goal Setting Programs is a structured intervention that assists you to address these problems while also assisting you to change your attitude about Goal Setting. We guide candidates through a series of activities that cover idea formation, Result Oriented brainstorming, and writing practices to show a development of personal action plans.
Advance Approach
Through Yatharth Marketing Solution's program, participants will train a concrete strategy for goal setting and action planning. This Personal Development Programs activity will offer a prospect to, make a Goal Setting Worksheet, to make written plans and documentation that can be used to influence garner resources, others, and move forward quickly.
Smart Goal Settings
The certified life and company trains at YMS can maintain you and your team in setting SMART goals and aims, converting them into quantifiable goals and adhering up on their completion. That means training, assisting, navigation and encouraging on the solution of your personal and professional challenges. Our training trajectory can be used in all aspects of life.