"Master the Habits of Success and Happiness."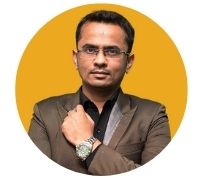 Mihir Shah – India's Top Sales Trainer
YMS – the complete guide to Corporate Training and transformation: master your life in every being.
They say, "Good things come to those who wait." But we say, "Good things come to those who push." Are you looking to find out how to dream big for yourself and make it happen? Here is where it all begins! Begin the habit of improving yourself with these expert-led corporate training programs for a more positive, happier, and thriving you! This course has been so helpful in executing small but good changes into your daily routine.
Our training for habits will assist you creates good habits and eliminates bad habits. The strategies within it are based on cutting-edge neuroscience and are totally diverse from a traditional suggestion, which is useless. If you take this habit change course, you can imagine your views on numerous essential life ideas like inspiration, resolution, and habit development to change.
This course is for everyone who desires better insight into how people work publicly and the WHY behind the emotionally-charged behavior. It is most helpful to people who require influencing others for instance leaders, team members, facilitators and sales professionals.
Discover
Find out exactly how the habit-forming procedure works, and how you can control it in your favor to accomplish your goals and make lasting habits changes. We will help discover good habits.
Learn
Find out all about the key habit changing standards, and how you can apply them to any habit change that you want to make. We will assist you to find these all key habits.
Master the art
Master the art of forming lasting good habits, from healthy eating and regular exercise, to meditation and enhanced efficiency. For good future for you, and your loved ones.
Habits Training Statistics
Below are some statistics that cover a more complete picture of how corporate budgets break down for habits training, what training formats are most accepted and how much organizations are eager to outsource.
Investing in training
38% of companies are planning to invest in training for self development of their employees
Outsource Training Instruction
60% of organizations said they outsourced some or all of their training instruction.
High Priority
36% of companies reported they planned to invest in training content as their next highest priority.
Training & Development Budgets
42% of organizations increased their training and development budgets.
Our Training Objectives This training creates a path to success and helps your employees gain the skills to:
Accomplish surprising results by constantly implementing their imagination and initiative to break through barriers.
Remove energy and time-wasting affinity by focusing and implementing on the team's passionately significant objectives with a weekly planning cadence.
Generate an atmosphere of supportive give-and-take by taking the time to completely appreciate issues, and provide candid and perfect feedback.
Beat into the highest and best part of everyone on a team by releasing the total power, passion, ability, and strength of each person.
Develop a focus-oriented mindset in all activity they connect in—projects, meetings, presentations, contributions, etc.
Lead teams that are inspired to execute excellently during a common expectation and responsibility procedure.
Show pioneering problem-solving skills by looking for out differences and innovative and better options.
It will assist you to enhance your personal success and efficiency.
What our clients say about us?
We consider ourselves extremely lucky to have developed such strong relationships with so many of our customers. With them, we've established more than simply professional ties; we've made friends. Take a look at the feedback people have about us below.
Mihir is without a doubt, the most knowledgeable and experienced consultant I have met when it comes to Sales and Service training. His sales understanding combined with his market expertise makes him the best consultant for your Business Move. I have always marveled at Mihir's incredibly clear grasp of the sales, service and behavioral training. He has supported us for grooming our Sales and Service team as per our defined requirements and needs.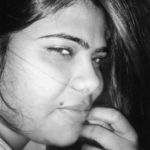 Hina Rajput
Eastman Auto and Power Ltd
Mihir has helped my business to grow tremendously. In just 2 weeks after working with Mihir and his team, my sales almost doubled. His guidance and advice is of great value to me and my team. I am forever grateful to Mihir for the new direction of my business. Mihir is the person to align yourself with if you are looking to grow your business fast!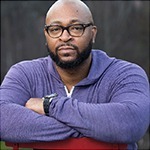 Aazim T. Sharp
Leaf Credit Solutions , USA
Mihir is an integrated sales person who understand the pulse of the business. He is innovative thinker and always ready to contribute to growth. He is very hardworking, supportive and extremely positive. He has essential characteristics: smart and analytics, fast and responsive, intelligent risk taking, focus.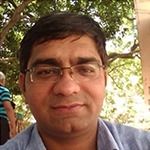 Nainesh Patel
RadixWeb, India
Mihir is really very enthusiastic person and always ready to solve my queries even in the midnight and quite helping nature. I can recommend Mihir for anyone who is really looking for stability in their personal as well as professional life." Here are the 3 tips from Mihir which I liked most. 1. Wake up Early 2. Be positive and confident 3. Implement the plan and not just make them on paper.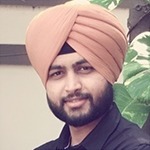 Gurupritsingh Saini
AppAspect Technologies Pvt. Ltd.
Mihir and his team for a local initiative here in Ireland over the winter of 2016/2017. As an offshore team they were absolutely excellent from start to finish. Mihir managed the project with professionalism and dedication from the beginning to the end. He is very well versed in the sales and business development skills we needed to use, very responsive with responses and guidance (even at the weekend!) and most of all reliable. Thank you for helping us build our vision!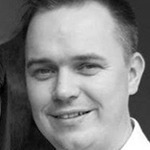 Martin Roddy
Senior Software Specialist at Pramerica
Mihir is an extremely thorough business development consultant. He is creative in his approach for making business strategies. When working on MyPrintCloud, he always aware of the key points to grow the business. In addition to his professional skills, Mihir is excellent team player, he brought in a lot of enthusiasm and leading capabilities to his team.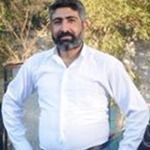 Most of other sales training and sales consultancy companies incline to be coping each other. YMS' knowledge of our business makes them very effective at understanding our needs and then helping us in a more focused way to lead 70% growth in just 1 quarters and suggestively increased our penetration and revenue in existing accounts.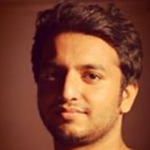 Mitul Patel
ProtonBits Software Pvt. Ltd
Mihir and guys have been working with MyPrintCloud for quite some time and establishing a Marketing and Sales channel quite effectively. The team is highly professional, motivated and result orientated. We are happy with progress and looking forward to extend and expand this relationship.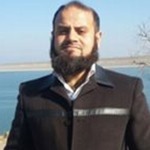 Muzzammil Waheed
Pakistan
Mihir provided excellent consultation for the product and services offered from his clients. He was very knowledgeable and always provided reasonable solutions. For his true professionalism, Mihir earns my highest recommendation.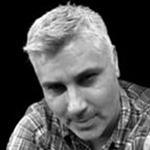 Al Battagliotti
Fantastic Industries, Inc., USA
Our Unique Approach of Habits Training Programs
Strong Communication Skills
We focus on improving communication skills throughout this module of personal development. In order to have good habits, participants will learn how to communicate with transparency, listen efficiently and ask questions that get the answers they require.
Self-Awareness
Generating a sense of self-awareness is the initial phase of any personal development course which in turn helps you to develop good habits. Each applicant will train about what inspires them, what their requirements are, and any limiting beliefs they may have.
Capability to Manage Difficult Situations
The skills obtained during this module will assist your team members to handle difficult situations in a practical, constructive manner. We will help to develop a habit of handling the difficult situations and deliver the training for developing skills for it.