Explore The Secrets Of Selling Expensive Products With Our High Ticket Sales Training Programs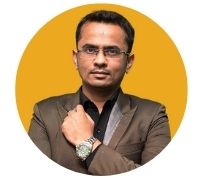 Mihir Shah – India's Top Sales Trainer
Master the Art of High Ticket Sales with Yatharth Marketing Solutions
Unlock unparalleled success in high ticket sales with Yatharth Marketing Solutions' comprehensive training program. Our specially crafted High Ticket Sales Training Program is designed to equip sales professionals with the skills and strategies needed to close lucrative deals and maximize revenue. Led by industry experts with a proven track record in high ticket sales, this program goes beyond the basics, delving into advanced techniques, persuasive communication, and effective relationship-building strategies. Elevate your sales game and propel your career to new heights with Yatharth Marketing Solutions.
Transform Your Sales Team into High Ticket Sales Champions
Empower your sales team to achieve unprecedented success in high ticket sales with Yatharth Marketing Solutions' dynamic training program. Our High Ticket Sales Training is not just a course; it's a transformative experience that instills a winning mindset and arms your team with the tools to navigate complex sales scenarios. Through interactive sessions, real-world simulations, and personalized coaching, participants will gain the confidence and expertise to engage high-value prospects, negotiate effectively, and close deals with finesse. Elevate your team's performance and witness a significant boost in your organization's bottom line.
Unleash Your Potential and Skyrocket Your Earnings with Yatharth Marketing Solutions' High Ticket Sales Training
Ready to achieve unparalleled success in high ticket sales? Yatharth Marketing Solutions invites you to embark on a transformative journey with our High Ticket Sales Training Program. Discover the secrets to unlocking lucrative opportunities, mastering objection handling, and creating compelling value propositions that resonate with high-caliber clients. Our program goes beyond theory, providing actionable insights and real-world strategies that have been proven to drive results. Don't just settle for mediocrity; unleash your potential, skyrocket your earnings, and become a high ticket sales expert with Yatharth Marketing Solutions.
Real-World Simulations
Sharpen your skills through real-world simulations and practical exercises that mirror the challenges faced in high ticket sales. This hands-on approach allows you to apply theoretical knowledge in a controlled environment, boosting your confidence and readiness for real client interactions.
Networking Opportunities
Connect with like-minded sales professionals, expand your professional network, and exchange insights with peers who share a common goal of excelling in high ticket sales. The networking opportunities provided by us can open doors to collaborations and partnerships that enhance your career prospects.
Increased Earning Potential
Ultimately, Our High Ticket Sales Training Program is designed to boost your earning potential. By mastering the art of high ticket sales, you'll be better positioned to secure larger deals, negotiate more effectively, and substantially increase your income in the competitive world of sales.
Our High Ticket Sales sales training programs go far beyond the transport of information and give the prospect for companies to re-visit their sales procedure and re-think the learning required to be top-performing sales professional. We assist you to design, execute and perform a sales training programs that captures and converts leads.
Connect Genuinely
Overcome obstacles in capturing your viewer's interest and get them to like you by making an authentic connection. Be trained how you can create the bond with your audience directly with established practices.
Control the Sale through advice
Boost your sales extensively by equipping yourself with our vital persuasive sales organization that will be trained in during our sales training programs. Master influence by emotional-selling and reverse psychology.
Selling throughout Storytelling
Saying compelling stories assist your customers to memorize and trust you. Find them on board with you throughout our sales training where you will learn how to mesmerize your viewers through our sales-storytelling techniques.
How much does it cost for High Ticket Sales Training Programs?
For 1 Day
Gold
Time: 8 Hours
Mastering the Opportunity
How to sell professional services
Sales Objection Management
Strategic Account Management
Post and Pre Training Assessment
Certificate For Participation
Feedback And Execution Plan
For 2 Days
Diamond
Time: 16 Hours
Mastering the Opportunity
How to sell professional services
Sales Objection Management
Strategic Account Management
Post and Pre Training Assessment
Certificate For Participation
Feedback And Execution Plan for each Individual
For 3 Days
Platinum
Time: 24 Hours
Mastering the Opportunity
How to sell professional services
Sales Objection Management
Strategic Account Management
Post and Pre Training Assessment
Certificate For Participation
Feedback And Execution Plan for each Individual
For 4 Days
Rhodium
Time: 32 Hours
Mastering the Opportunity
How to sell professional services
Sales Objection Management
Strategic Account Management
Post and Pre Training Assesssment
Certificate For Participation
Feedback And Execution Plan for each Individual
About Mihir Shah, Technology Guru & Sales Training Consultants
Mihir Shah is CEO and Founder of YATHARTH Group. He is able to draw several years of experience imparting to management, sales, and sales training serving wide industries. Mihir has assisted companies to grow incomes and enhance customer satisfaction score as well as assisting managers, leaders, and directors enhance the performance of their team with training.
He firmly believes that one size does not fit all; this is especially true when we have clients from different industries and with a huge range of skills required. So, we make customized training programs for all our clients suiting to meet their business objectives and which have proven to deliver excellent results for them!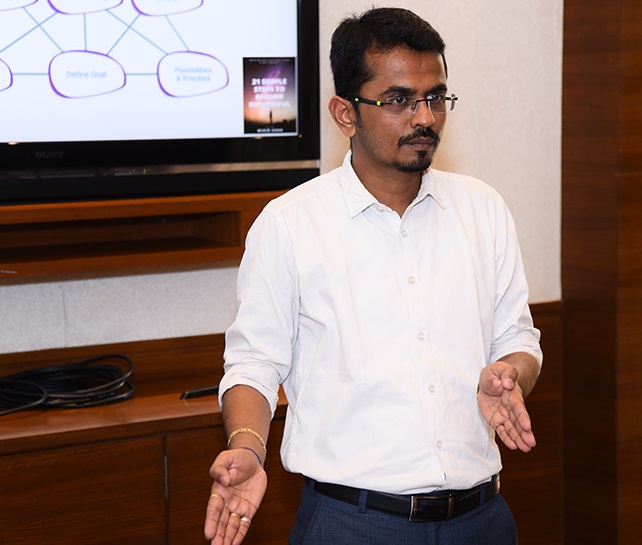 High Ticket Sales Training Programs Modules
Selling
Apply an influential roadmap and skills for victorious requires-based dialogue that helps you with the important information required to place a persuasive solution that drives customer value and distinguishes your team. Boost revenue by enhancing close ratios for new consumers and increasing business with presented consumers and make new and larger prospects by surfacing unrecognized requirements.
Strategic Account Management
Use a blend of procedure, strategy, and dialogue skills to make reliable, assessable value with key consumers to expand a deeper understanding of the consumer's business, boost alignment between your organizations, and develop business. Our Strategic Account Management offers a customer-focus method for recognizing priority accounts, capturing and examining significant information.
Negotiation
Negotiation skills training module developed for sales Managers. This module assists High Ticket Sales in sharpening their skills in negotiation, approaches and the planned use of their skills to be able to accomplish a cost-effective transaction while keeping client reliability. Sales Managers are trained to be clever to reduce the possibility of losing profits even.
Mastering the Opportunity
Mastering the Opportunity module ensures contributors will achieve the assurance to steer and negotiate sales deals with a deeper perceptive of customer engagement best performs. Whereas preparing for negotiations and possible objections, candidates will learn to self-confidently negotiate based on value and protected lasting business with their customers. It will develop and use personal systems to follow-up with customers.
How to Sell Professional Services
The foundation of our training modules intended to make sustainable changes in sales actions. Our training modules are not single incidents, but rather part of a usual sales training system that consists of evaluation, customization, appealing training, and ongoing support. At YMS, we deliver training programs that create real behavior change and enhance sales results.
Sales Coaching
Sales Coaching module is an expert training module for sales managers that allows them to predict future sales correctly, control sales team channels, evaluation opportunities, build person sales professionals' skills, and offer perceptive opportunity coaching to win more industry. Specially designed to give a repeatable and highly resourceful assessment and coaching pace.
Sales Management
Sales Management is a modular program, intended to be modified to the unique needs of each customer. The ordinary instructor-led sale management training is a highly interactive module. We discover that a combined learning method that integrates a merge of delivery modalities creates the best results. It explains the significance of verifiable results in the sales procedure
Sales objection Management
We have created a training module that will allow you to sharpen your selling skills and beat objections in sales. Our training module will assist you to expect and decrease these objections and twist you into a more winning, more reliable sales person. Not only that, you can even merge this session with our other training modules.
Motivational Training
Our sales manager training enhancement content focuses on teaching methods for sales motivation that managers can execute directly to drive performance development. The programs provides them with the procedure and skill they require to offer high-impact commend. Participants in our sales motivation training also perform how to oppose the enticement of mixing positive advice with praise.
Body Language
Body language is the main element of anyone's selling skills. This gets through body language training module is highly suggested if you commune regularly face to face with consumers/clients, straight reports, peers and/or managers. It is vital to know how people understand messages through non-verbal cues. Verbal communication is only liable for as much as 15% of a communication.
What our clients say about us?
We consider ourselves extremely lucky to have developed such strong relationships with so many of our customers. With them, we've established more than simply professional ties; we've made friends. Take a look at the feedback people have about us below.
Mihir is without a doubt, the most knowledgeable and experienced consultant I have met when it comes to Sales and Service training. His sales understanding combined with his market expertise makes him the best consultant for your Business Move. I have always marveled at Mihir's incredibly clear grasp of the sales, service and behavioral training. He has supported us for grooming our Sales and Service team as per our defined requirements and needs.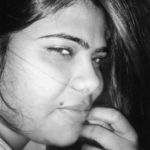 Hina Rajput
Eastman Auto and Power Ltd
Mihir has helped my business to grow tremendously. In just 2 weeks after working with Mihir and his team, my sales almost doubled. His guidance and advice is of great value to me and my team. I am forever grateful to Mihir for the new direction of my business. Mihir is the person to align yourself with if you are looking to grow your business fast!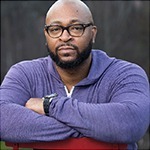 Aazim T. Sharp
Leaf Credit Solutions , USA
Mihir is an integrated sales person who understand the pulse of the business. He is innovative thinker and always ready to contribute to growth. He is very hardworking, supportive and extremely positive. He has essential characteristics: smart and analytics, fast and responsive, intelligent risk taking, focus.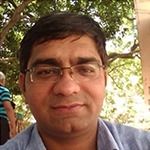 Nainesh Patel
RadixWeb, India
Mihir is really very enthusiastic person and always ready to solve my queries even in the midnight and quite helping nature. I can recommend Mihir for anyone who is really looking for stability in their personal as well as professional life." Here are the 3 tips from Mihir which I liked most. 1. Wake up Early 2. Be positive and confident 3. Implement the plan and not just make them on paper.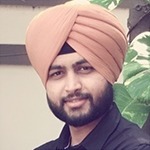 Gurupritsingh Saini
AppAspect Technologies Pvt. Ltd.
Mihir and his team for a local initiative here in Ireland over the winter of 2016/2017. As an offshore team they were absolutely excellent from start to finish. Mihir managed the project with professionalism and dedication from the beginning to the end. He is very well versed in the sales and business development skills we needed to use, very responsive with responses and guidance (even at the weekend!) and most of all reliable. Thank you for helping us build our vision!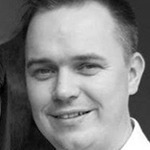 Martin Roddy
Senior Software Specialist at Pramerica
Mihir is an extremely thorough business development consultant. He is creative in his approach for making business strategies. When working on MyPrintCloud, he always aware of the key points to grow the business. In addition to his professional skills, Mihir is excellent team player, he brought in a lot of enthusiasm and leading capabilities to his team.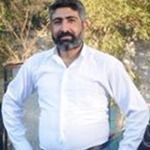 Most of other sales training and sales consultancy companies incline to be coping each other. YMS' knowledge of our business makes them very effective at understanding our needs and then helping us in a more focused way to lead 70% growth in just 1 quarters and suggestively increased our penetration and revenue in existing accounts.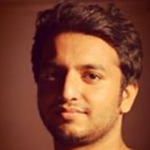 Mitul Patel
ProtonBits Software Pvt. Ltd
Mihir and guys have been working with MyPrintCloud for quite some time and establishing a Marketing and Sales channel quite effectively. The team is highly professional, motivated and result orientated. We are happy with progress and looking forward to extend and expand this relationship.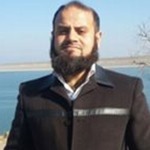 Muzzammil Waheed
Pakistan
Mihir provided excellent consultation for the product and services offered from his clients. He was very knowledgeable and always provided reasonable solutions. For his true professionalism, Mihir earns my highest recommendation.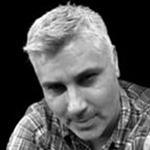 Al Battagliotti
Fantastic Industries, Inc., USA
For High Ticket Sales Training in India