"Our Approach for Business Developers – Selling Professional Services to Boost Your Business."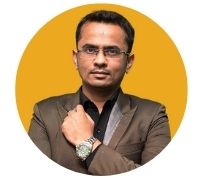 Mihir Shah – India's Top Sales Trainer
Most professional whether they are engineers, consultants, IT services providers, lawyers, accountants, and another professional service provider don't enter their selected career so they can devote their time selling.
However the fact is that to culEnhance Your Selling tivate a professional service business, all of the business's partners and professionals must be involved in, and thriving with, business development. For professionals who were never trained how to sell, this is a challenging task. In this training, we'll launch your team to the YMS selling tactic and provide them the business development approaches and expertise that make for winning seller.
Professional Services is one of the key consultative selling programs. We have designed to assist the professionals at your compact become the confidence business developers they require to be to accomplish career and selling success.
How to Sell Professional Services will train your personnel the skills they require to grow relationships, discover requirements, craft convincing solutions, and motivate vendors with new ideas and insights.
Direct Masterful Sales Conversations
A lot occurs between the first "hello" with a purchaser and getting a signed deal. How to Sell Professional Services trains your personnel to lead sales conversations, and the sales procedure, with the utmost success.
Balance the Seller the Role
One of the main challenges specialized services firms face is the proceeds rollercoaster. We'll train your professionals how to balance their selling and delivery time so they can handle a full pipeline and client schedule.
Thrive on Selling Intangibles
Advertising is all the more difficult when buyers can't see, touch, or feel what they're buying. And often, the person who sells the service also has to deliver it. Overcome these challenges and succeed selling intangibles.
Present Analysis of consultative selling skills
Our recent study state that most companies are missing in the consultative selling skills of their teams. At the same time, vendors want providers who are available, share professional views and bring new thoughts to the table, and who will work together with them to build the best solutions seems to be a lot like being the best service provider.
Selling Skills
54% of companies do not consider their sellers have the key consultative selling skills they require to constantly discover and win business.
Sales Winner
The #1 distinction between sales winners and second-place finishers is: winners train vendors with new concepts and opinions.
Advance methodology
Best performers are 2X possible to have sellers with latest consultative selling skills than the other.
Our Training Objectives This training creates a path for success in selling to executives and trains participants how to:
Lead masterful sales discussions from the first opening to engaging the client and increasing the account
Training helps to balance service delivery and business development time
Sell insights, ideas, and views that control the buyer's plan
Boost the sales cycle and acquire your plan to the top of the to-do list
Utilizing questioning methods to discover the full set of client requirements and needs.
Maintain the front end of the channel full whereas keep a perform of dynamic clients
Spot themselves as trusted consultants throughout the sales procedure
Locate goals and make a personal business development approach to accomplish them.
What our clients say about us?
We consider ourselves extremely lucky to have developed such strong relationships with so many of our customers. With them, we've established more than simply professional ties; we've made friends. Take a look at the feedback people have about us below.
Mihir is without a doubt, the most knowledgeable and experienced consultant I have met when it comes to Sales and Service training. His sales understanding combined with his market expertise makes him the best consultant for your Business Move. I have always marveled at Mihir's incredibly clear grasp of the sales, service and behavioral training. He has supported us for grooming our Sales and Service team as per our defined requirements and needs.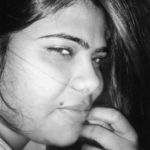 Hina Rajput
Eastman Auto and Power Ltd
Mihir has helped my business to grow tremendously. In just 2 weeks after working with Mihir and his team, my sales almost doubled. His guidance and advice is of great value to me and my team. I am forever grateful to Mihir for the new direction of my business. Mihir is the person to align yourself with if you are looking to grow your business fast!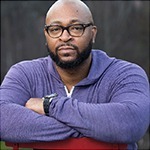 Aazim T. Sharp
Leaf Credit Solutions , USA
Mihir is an integrated sales person who understand the pulse of the business. He is innovative thinker and always ready to contribute to growth. He is very hardworking, supportive and extremely positive. He has essential characteristics: smart and analytics, fast and responsive, intelligent risk taking, focus.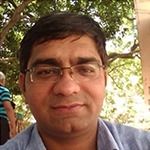 Nainesh Patel
RadixWeb, India
Mihir is really very enthusiastic person and always ready to solve my queries even in the midnight and quite helping nature. I can recommend Mihir for anyone who is really looking for stability in their personal as well as professional life." Here are the 3 tips from Mihir which I liked most. 1. Wake up Early 2. Be positive and confident 3. Implement the plan and not just make them on paper.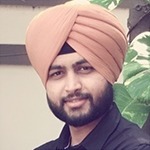 Gurupritsingh Saini
AppAspect Technologies Pvt. Ltd.
Mihir and his team for a local initiative here in Ireland over the winter of 2016/2017. As an offshore team they were absolutely excellent from start to finish. Mihir managed the project with professionalism and dedication from the beginning to the end. He is very well versed in the sales and business development skills we needed to use, very responsive with responses and guidance (even at the weekend!) and most of all reliable. Thank you for helping us build our vision!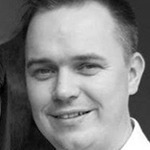 Martin Roddy
Senior Software Specialist at Pramerica
Mihir is an extremely thorough business development consultant. He is creative in his approach for making business strategies. When working on MyPrintCloud, he always aware of the key points to grow the business. In addition to his professional skills, Mihir is excellent team player, he brought in a lot of enthusiasm and leading capabilities to his team.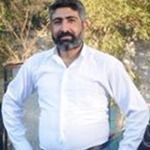 Most of other sales training and sales consultancy companies incline to be coping each other. YMS' knowledge of our business makes them very effective at understanding our needs and then helping us in a more focused way to lead 70% growth in just 1 quarters and suggestively increased our penetration and revenue in existing accounts.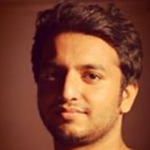 Mitul Patel
ProtonBits Software Pvt. Ltd
Mihir and guys have been working with MyPrintCloud for quite some time and establishing a Marketing and Sales channel quite effectively. The team is highly professional, motivated and result orientated. We are happy with progress and looking forward to extend and expand this relationship.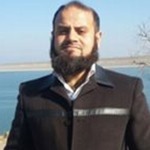 Muzzammil Waheed
Pakistan
Mihir provided excellent consultation for the product and services offered from his clients. He was very knowledgeable and always provided reasonable solutions. For his true professionalism, Mihir earns my highest recommendation.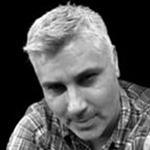 Al Battagliotti
Fantastic Industries, Inc., USA
Enhance Your Skills With Our Selling Professional Services Training
Consultative Selling Training
This training uses a customer-focused strategy to plan and implement sales calls that develop trust and advance the sale. Apply a potent road map and abilities for successful requirements-based dialogues that build reliability, allow better problem solving, promote customer openness.
Collaborative Account Development Training
Use a blend of procedure, plan, and dialogue skills to make reliable, assessable value with core customers to grow a deeper understanding of the buyer's business, boost position between your organizations and develop business.
Selling With Insights Training
YMS will help you build the skills to provoke buyer thinking to make new opening or form present ones to your powers. Increase the capability to suit the point of carrying related views & ideas to make cost in the buying experience. Grow yourself and bring desired results to reach success.
For Selling Professional Services Training in India