Assisting you to realize your complete sales potential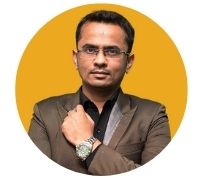 Mihir Shah – India's Top Sales Trainer
Obtain More Out Of Sales Training For IT Services.
Yatharth Marketing Solutions A Leading Sales Training company based in Ahmedabad, Mumbai, Bangalore & Pune offer IT sales training programs. Whether you are selling IT services completely or a blend of technology products and services, you feature many confront. Consumers are busier than ever, busy with recommends, and they don't constantly know what you provide or see the worth. At Yatharth Marketing's, we've worked with dozens of IT product and services businesses to assist them to boost sales consequences and amplify income. At YMS, we believe that efficient product positioning makes sales for technology and software.With this, we also provide Digital Marketing Training to boost your sales and business growth.
IT Sales Training Programs Lead to Assessable Consequences
At Yatharth Marketing's, we've trained over 50% of the important technology and IT firms in the hardware, software, internet, and services segments to utilize positioning skills. Our training participants have discovered how to close more business by placing their products with brief talking points. Moreover, the customer is more possible to see and keep in mind the advantages when information is prepared by this method. Our technology sales training customers have put these dos to use with outstanding results.
Build A Strong Foundation For Your Sales Team.
The Yatharth Marketing's our high-tech sales training and sales consulting procedure was developed by IT sales professionals with actual world knowledge. We offer sales training offers a tough base for your sales force and those within your association who control sales. Our IT sales training professionals' counselor, train and inspire your sales personnel, serving them increase and execute novel and best sales procedures.
Build Personnel of Top Performers
Associations with top-performing sales teams have superior win rates, income development, and sales goal accomplishment. We'll make the sellers on your team into top performers, offering them the skills they require to do well in selling IT services.
Optimize Your Sales Organization
You may know there are prospects to enhance your win rates and develop sales, but grabbing these prospects and significant where to focus is a confront. We'll evaluate your sales organization, discover your maximum regions for possible development, and build a roadmap for sales development.
Developmental Sales Coaching Training
Use an impactful coaching structure to train a team to self-discovery methods to power strengths and frequently cultivate performance through useful issue solving. We assist sales managers to make the essential shift in approach to truly give to coaching and succession management a sales team.
Training is a vital constituent of the completion and successful adoption of Yatharth Marketing Solutions. Our knowledgeable, enthusiastic trainees assist your sales team master the YMs's methodology and create creating consequences rapidly. We recognize that sales training isn't a one-and-done occurrence, so once your representatives are specialized we persist to support them with unlimited access to the training.
IT Services Expertise
We've worked with a wide variety of IT Services businesses to assist them to develop sales results and improve a team of top performers. We train sellers by bringing their pricey idea to buyers.
Become prospecting experts.
At Yatharth Marketing's our certified coaches work with your team to make sure they become viewing experts. We offer on-going training so your reps are positive in making live prospecting communication.
Tailored Solutions for IT Companies
Our sales training for IT companies like yours is tailored to fit your business's technology, civilization, and clients. The Yatharth marketing's is a leading IT sales training company that helps customers globally.
Client Video Testimonials
Get inspired by other members of our training programs who learned & succeeded.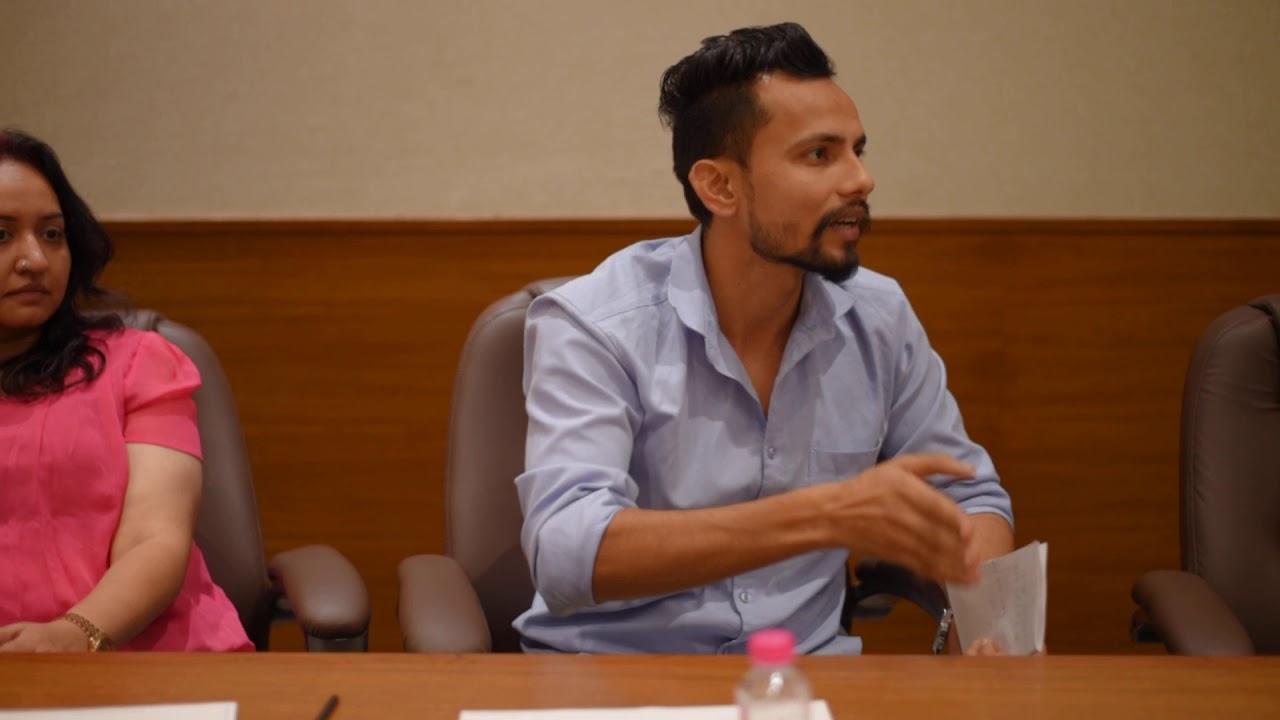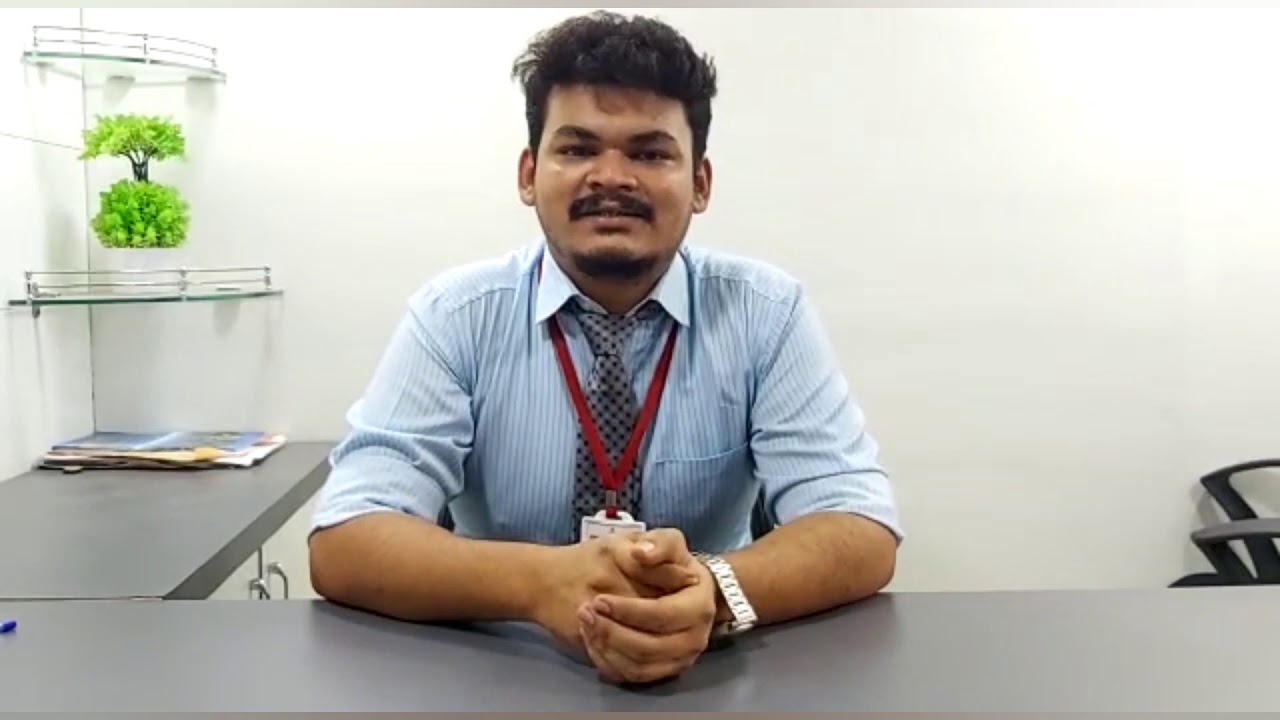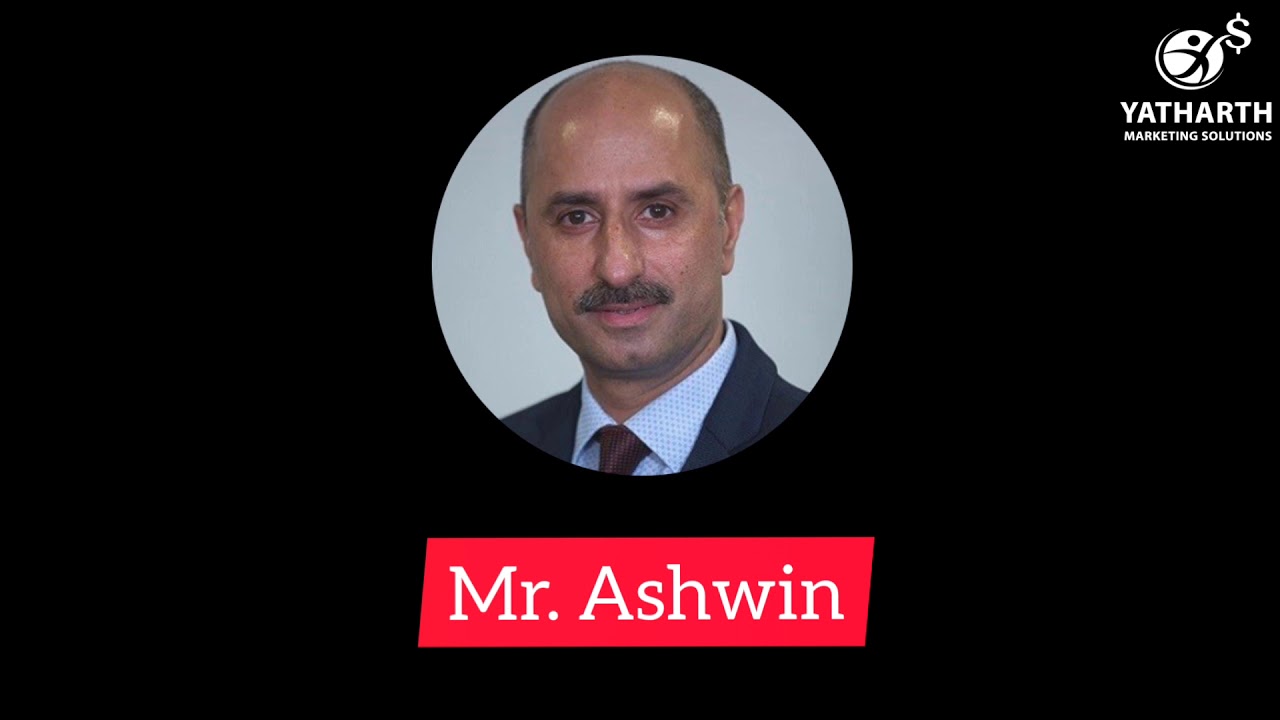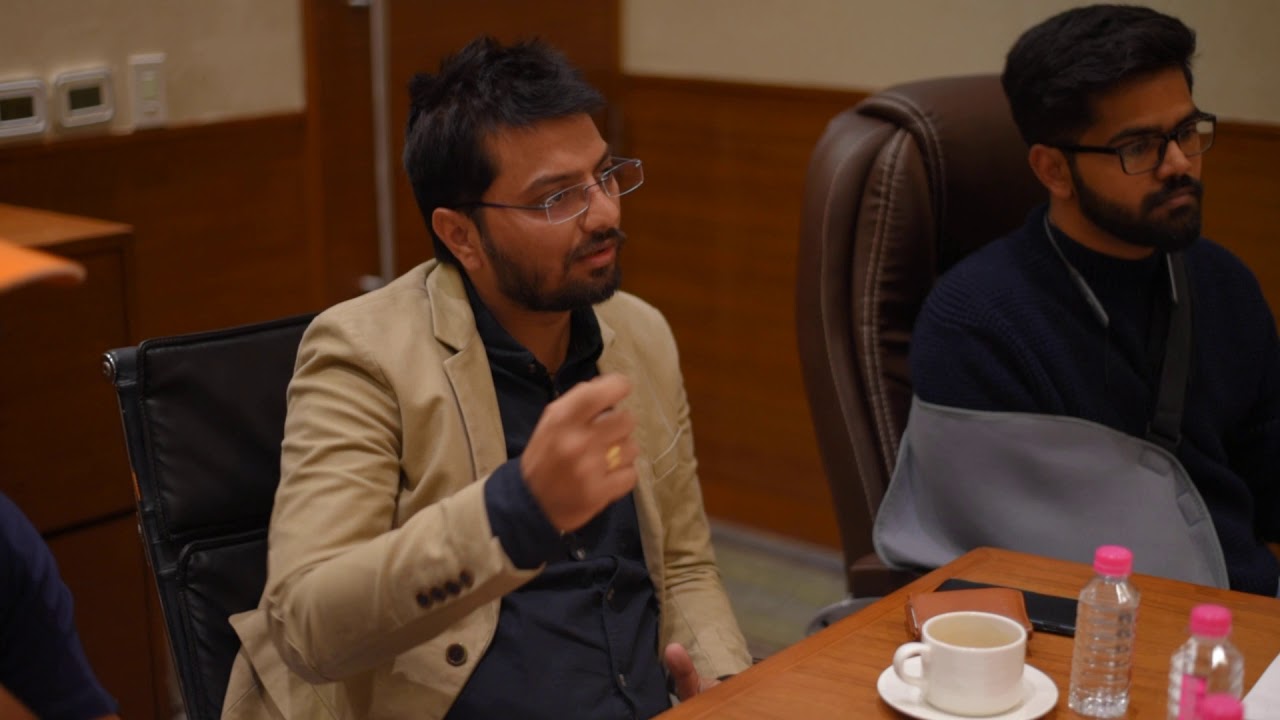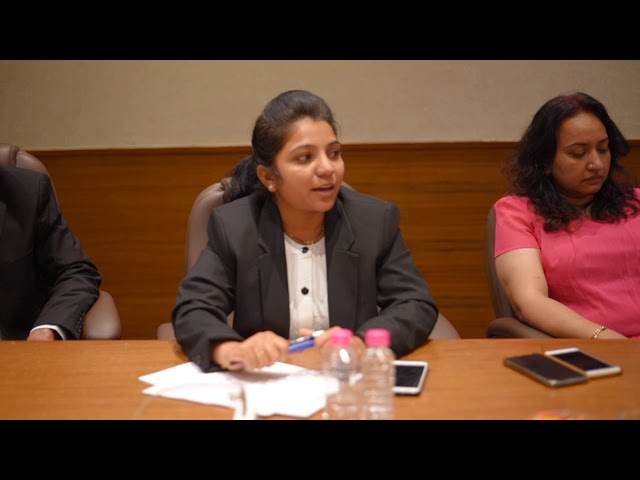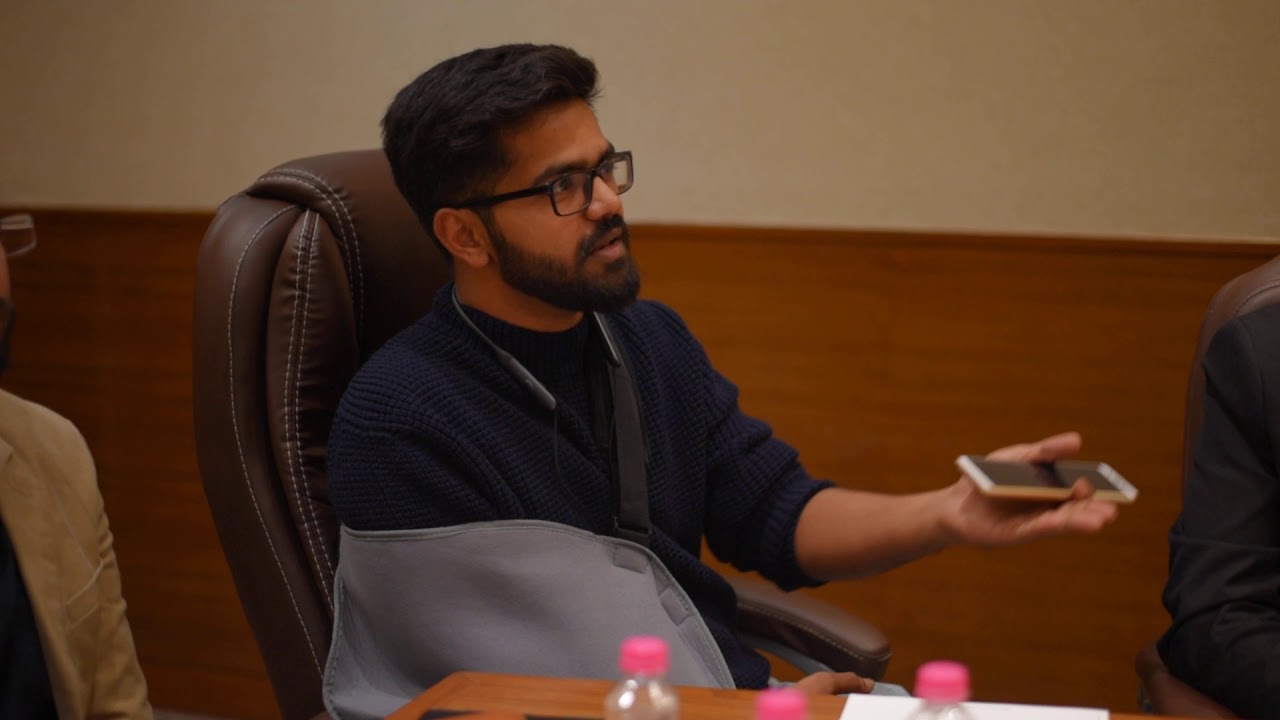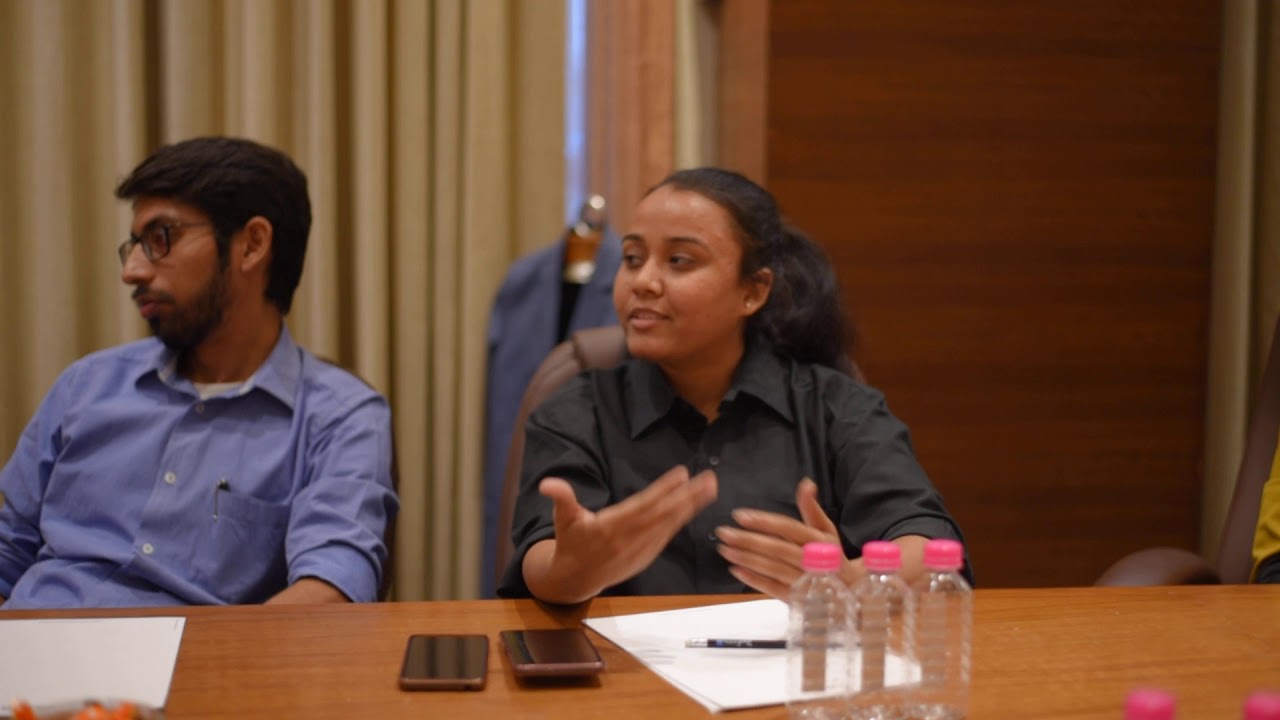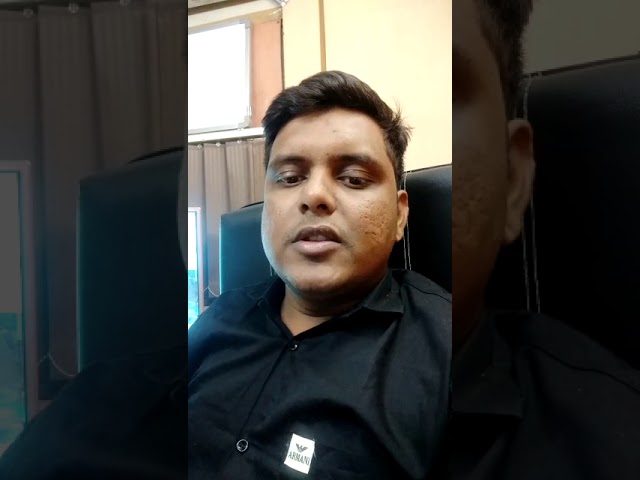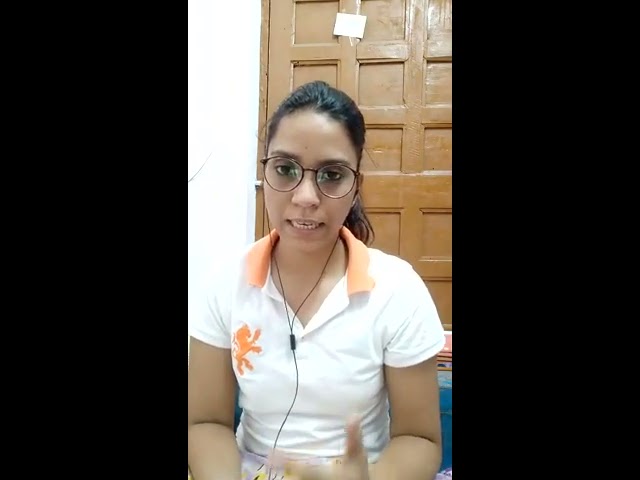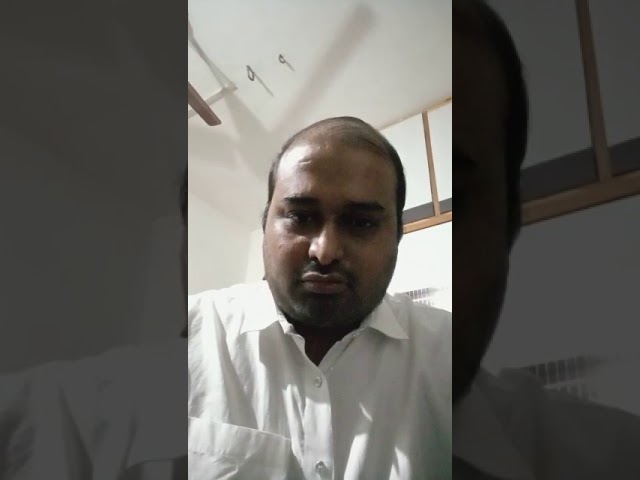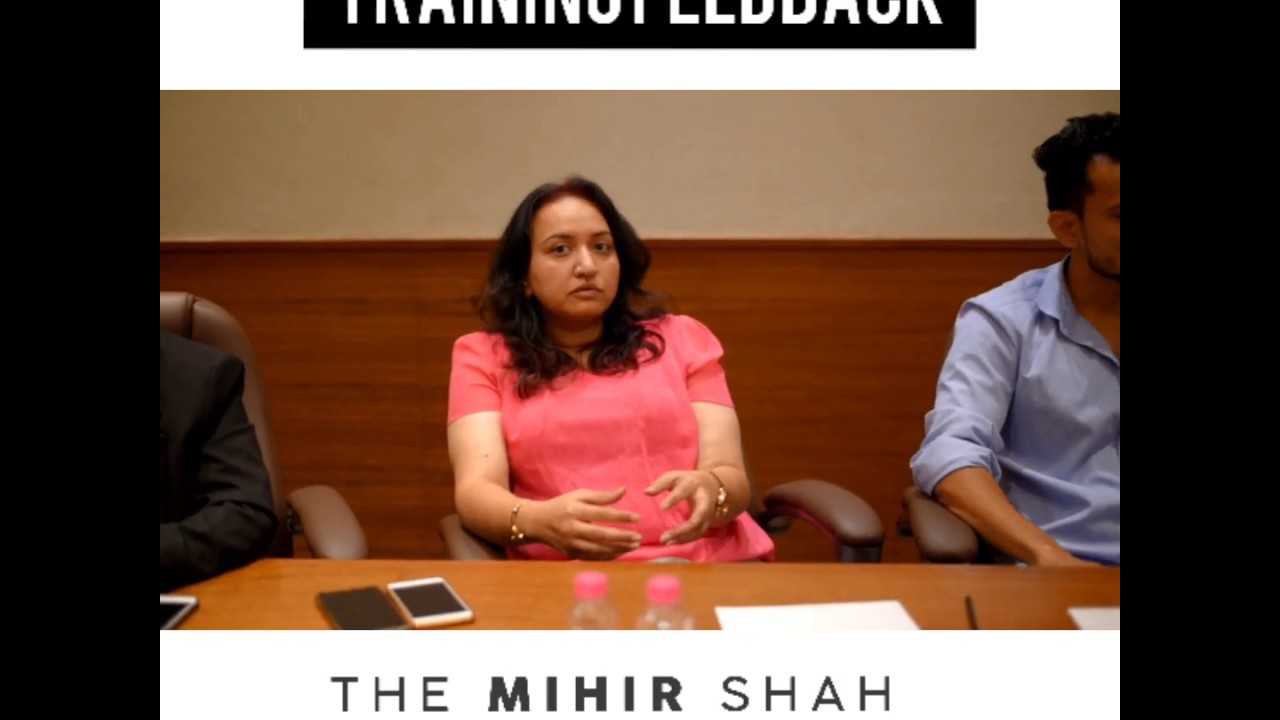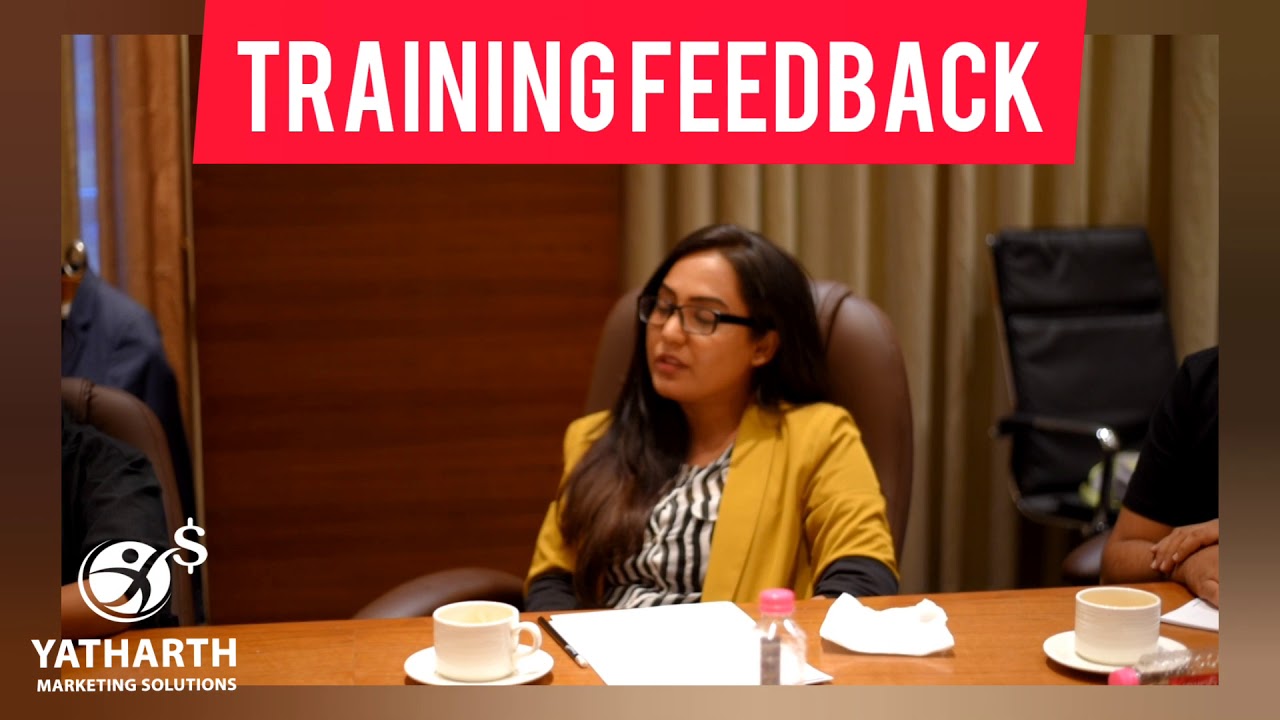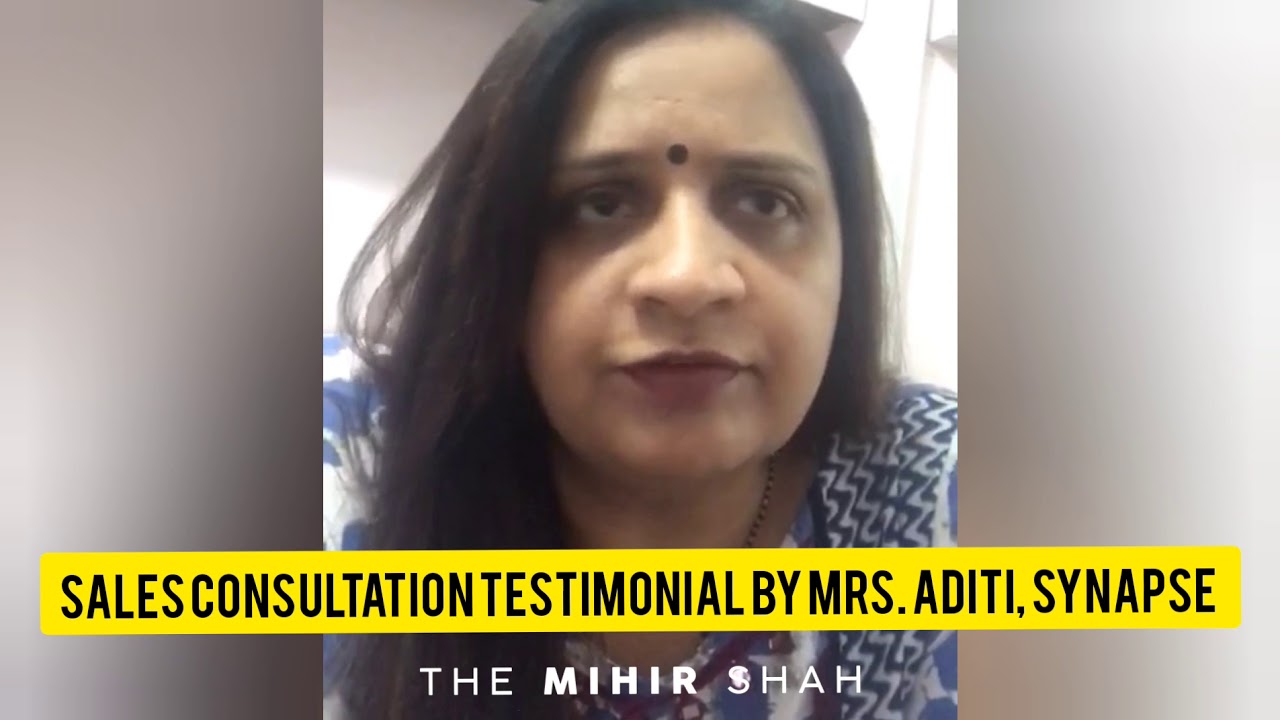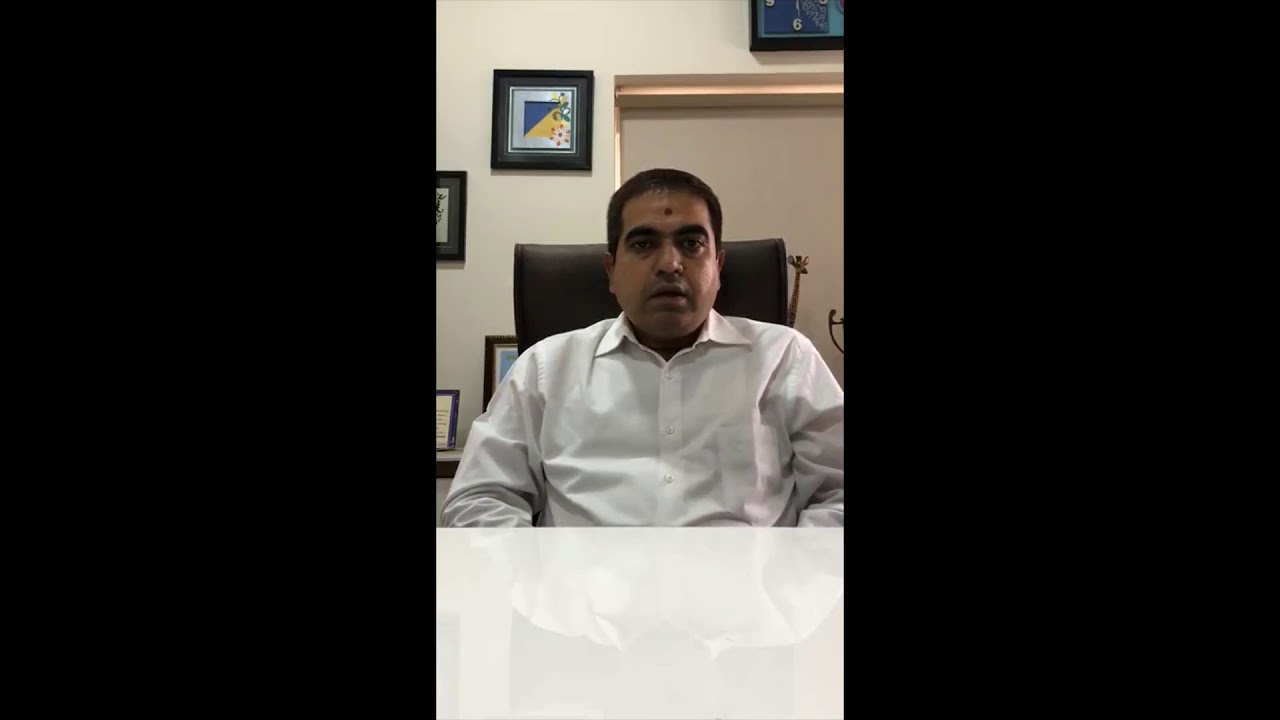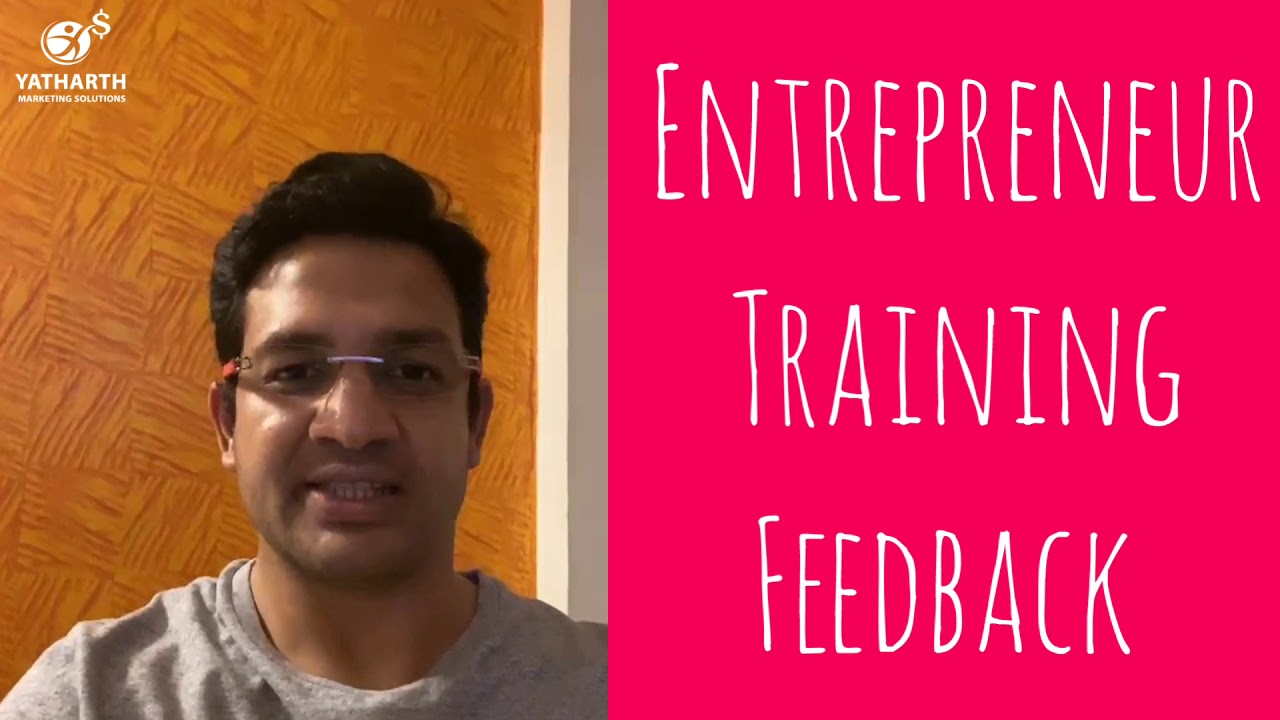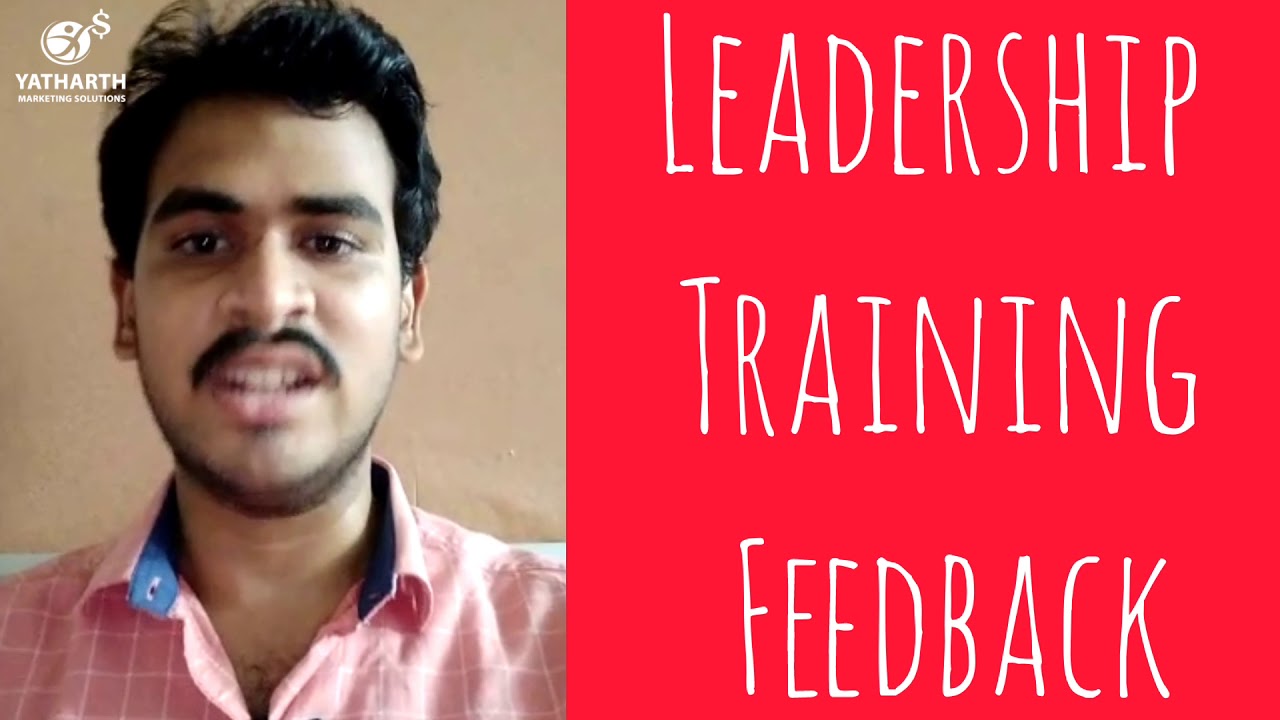 About Mihir Shah, Technology Guru & Sales Training Consultants
Mihir Shah is CEO and Founder of YATHARTH Group. He is able to draw several years of experience imparting to management, sales, and sales training serving wide industries. Mihir has assisted companies to grow incomes and enhance customer satisfaction score as well as assisting managers, leaders, and directors enhance the performance of their team with training.
He firmly believes that one size does not fit all; this is especially true when we have clients from different industries and with a huge range of skills required. So, we make customized training programs for all our clients suiting to meet their business objectives and which have proven to deliver excellent results for them!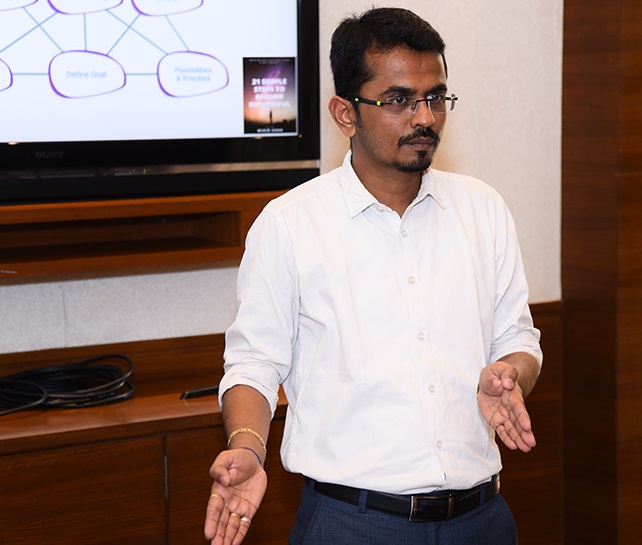 How much does it cost for IT Sales Training Programs?
For 1 Day
Gold
Time: 8 Hours
Mastering the Opportunity
How to sell professional services
Sales Objection Management
Strategic Account Management
Post and Pre Training Assessment
Certificate For Participation
Feedback And Execution Plan
For 2 Days
Diamond
Time: 16 Hours
Mastering the Opportunity
How to sell professional services
Sales Objection Management
Strategic Account Management
Post and Pre Training Assessment
Certificate For Participation
Feedback And Execution Plan for each Individual
For 3 Days
Platinum
Time: 24 Hours
Mastering the Opportunity
How to sell professional services
Sales Objection Management
Strategic Account Management
Post and Pre Training Assessment
Certificate For Participation
Feedback And Execution Plan for each Individual
For 4 Days
Rhodium
Time: 32 Hours
Mastering the Opportunity
How to sell professional services
Sales Objection Management
Strategic Account Management
Post and Pre Training Assesssment
Certificate For Participation
Feedback And Execution Plan for each Individual
View the Glimpses of Training Programs organized by Yatharth Marketing Solutions for Clients like you!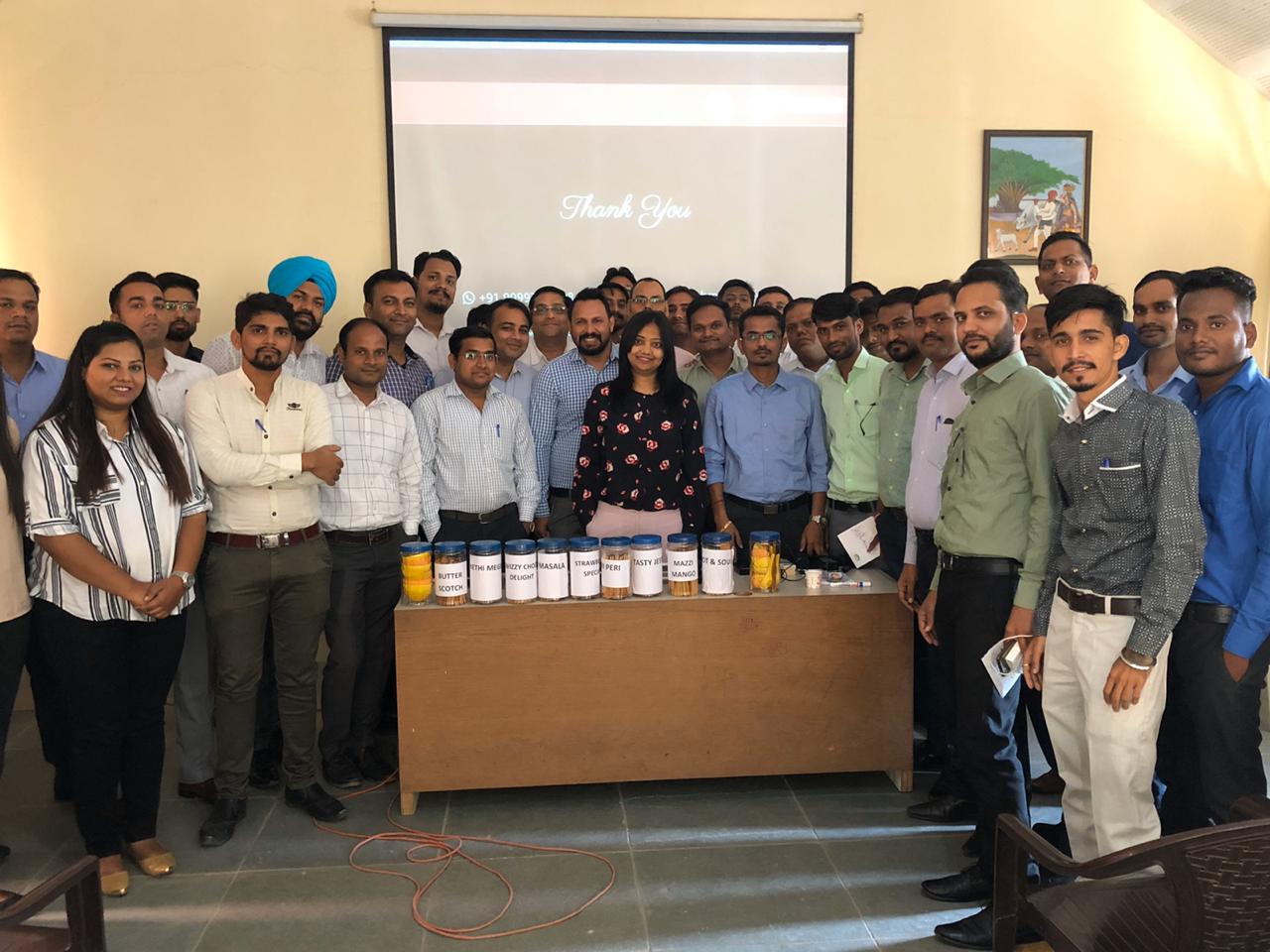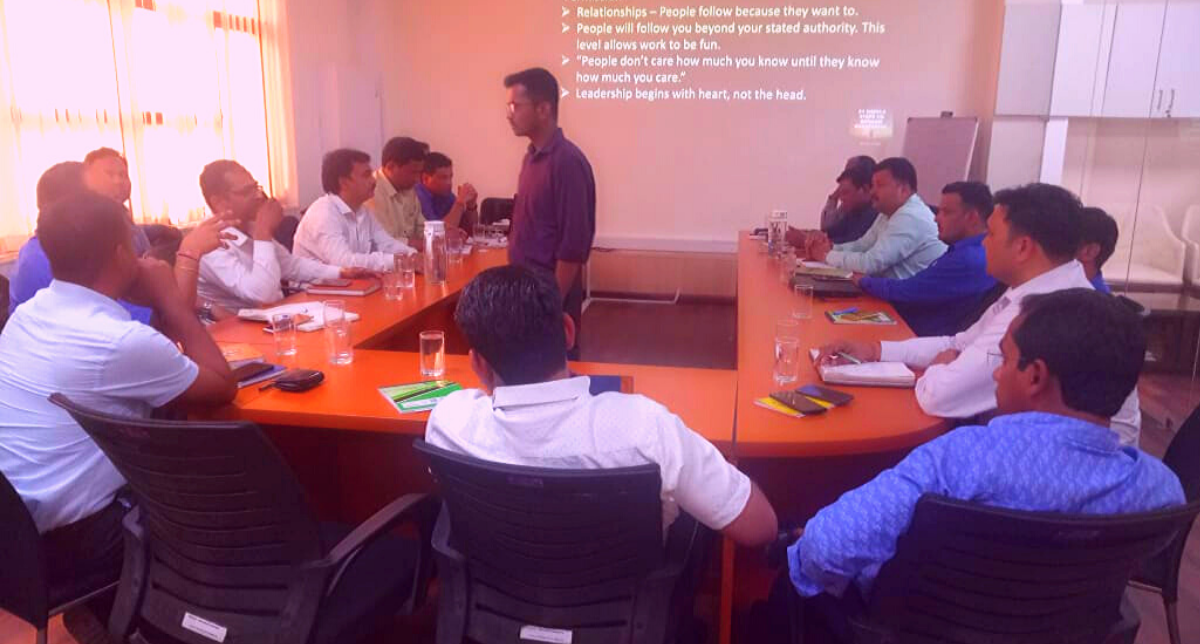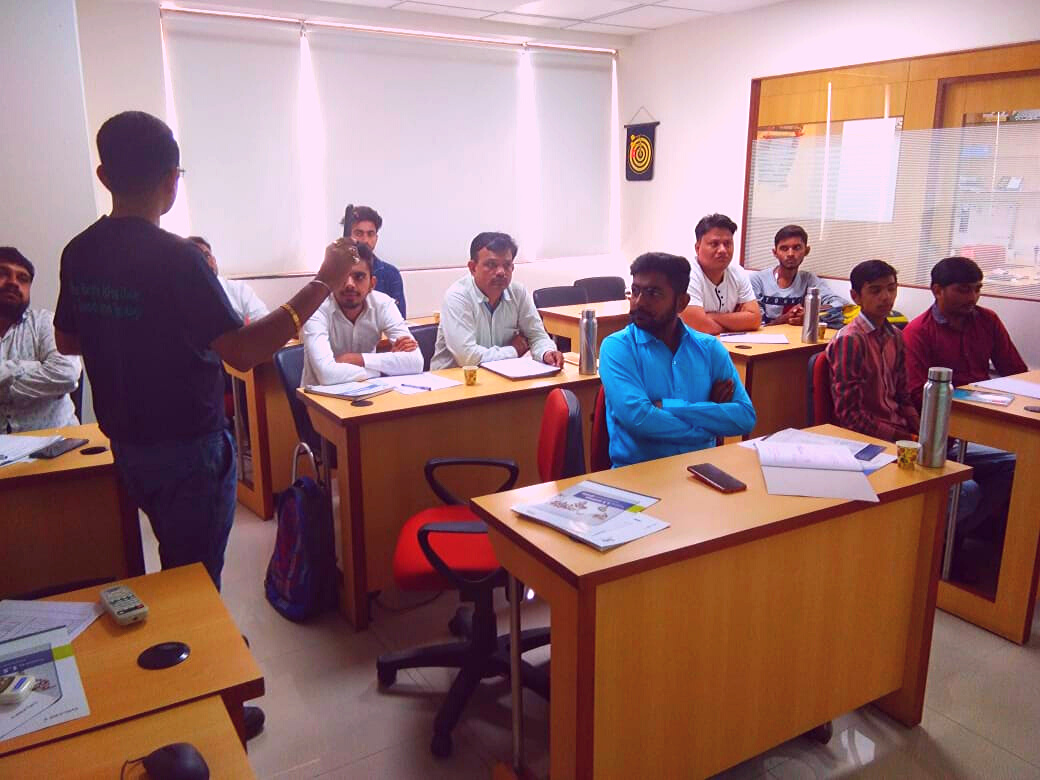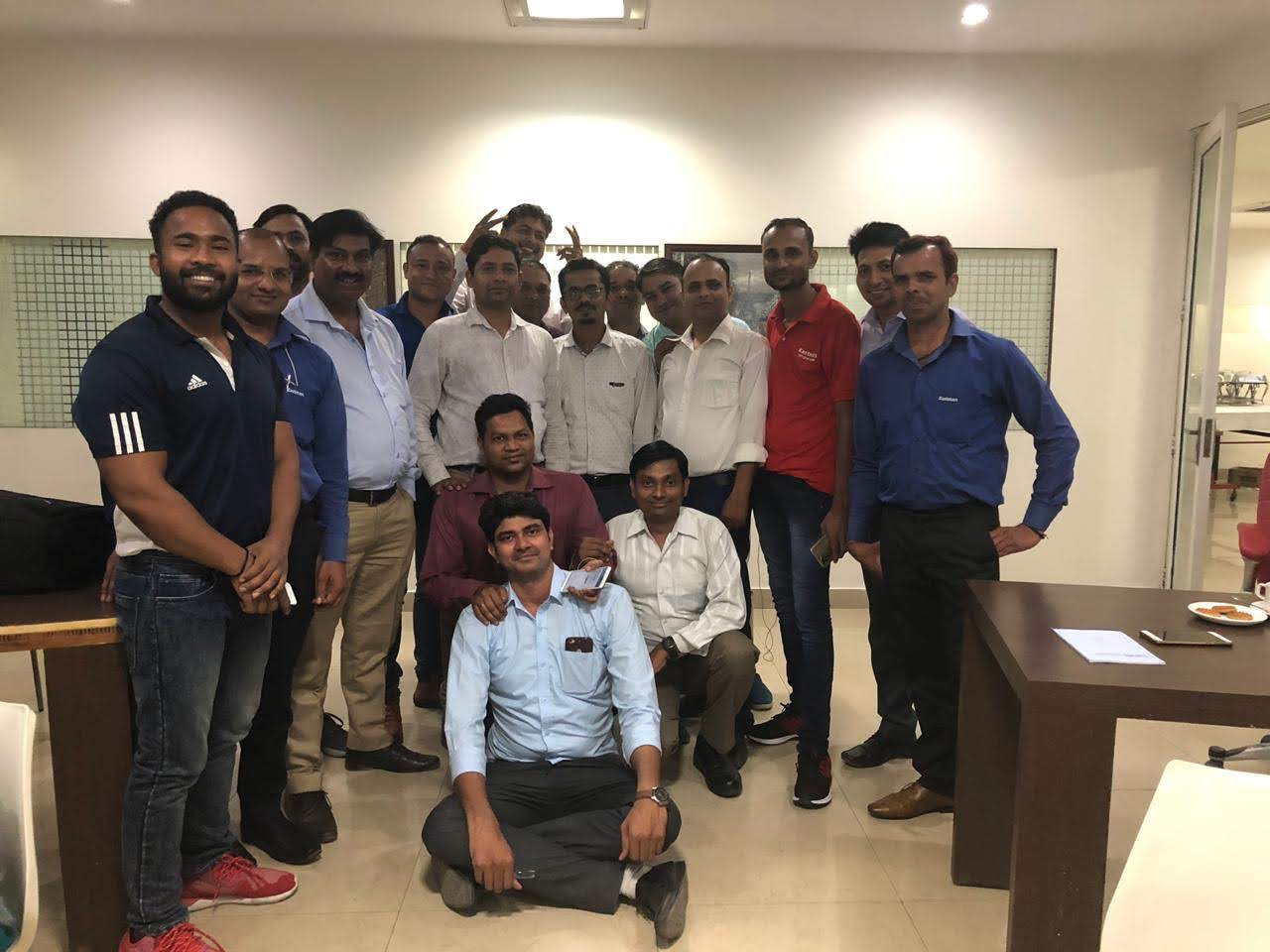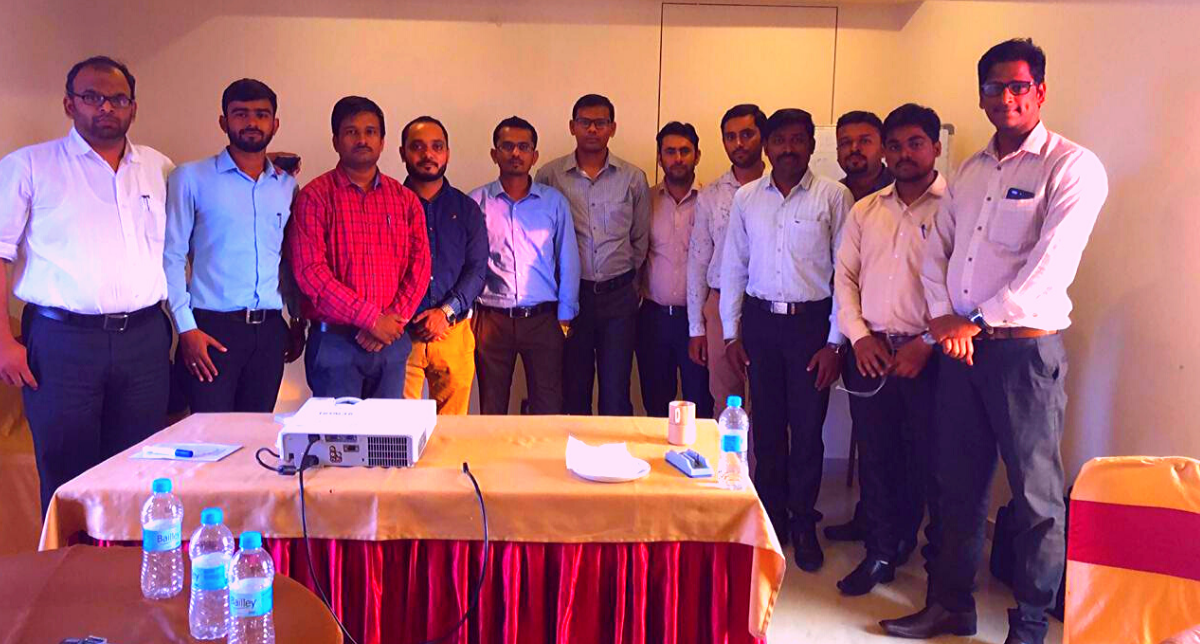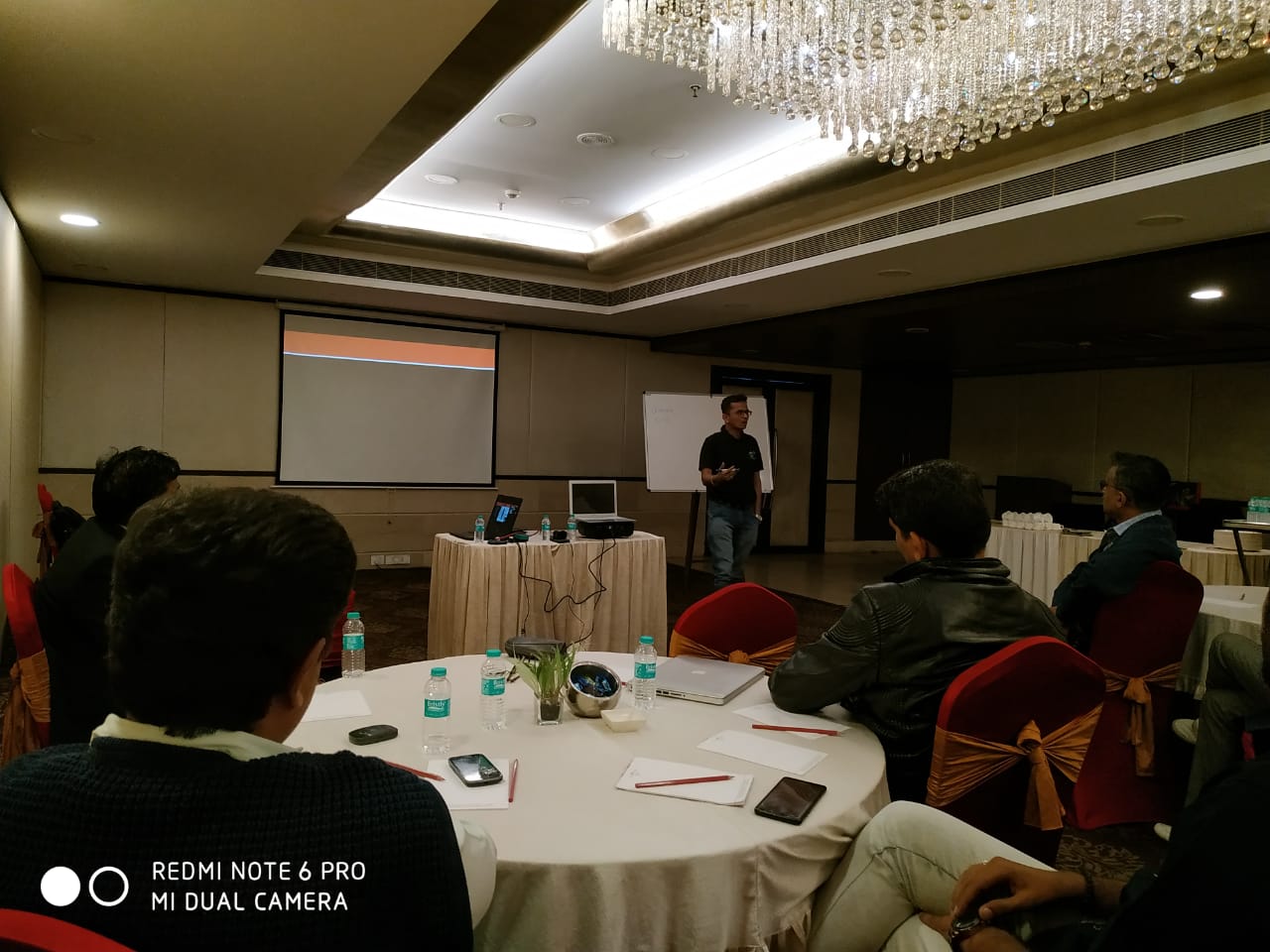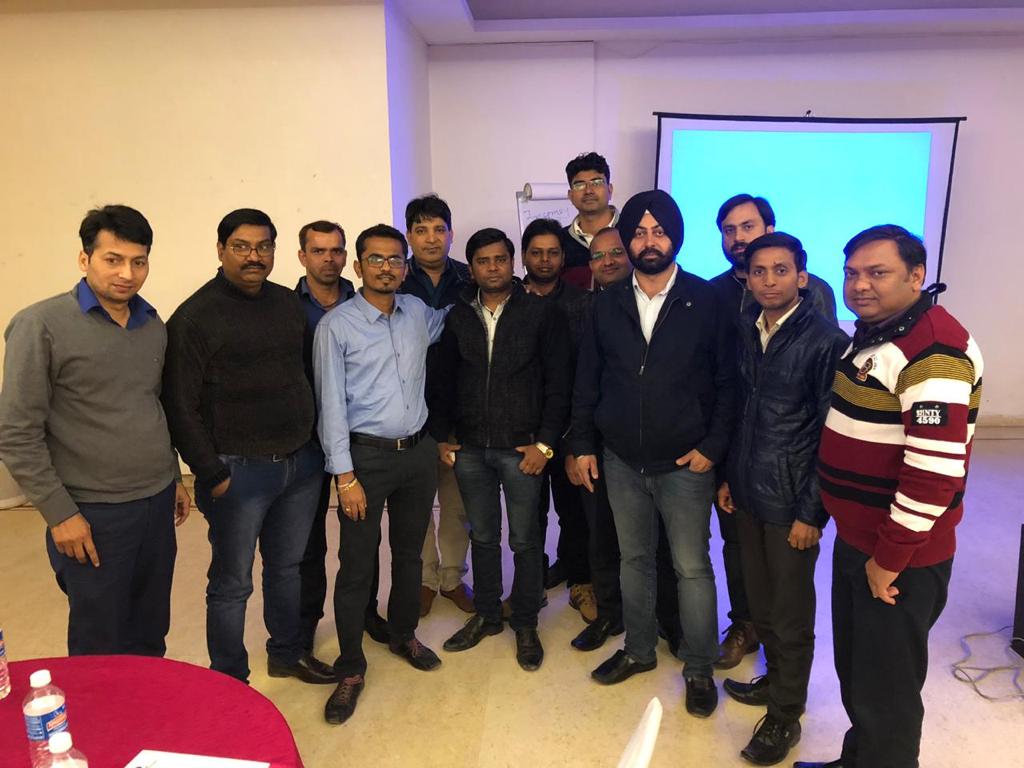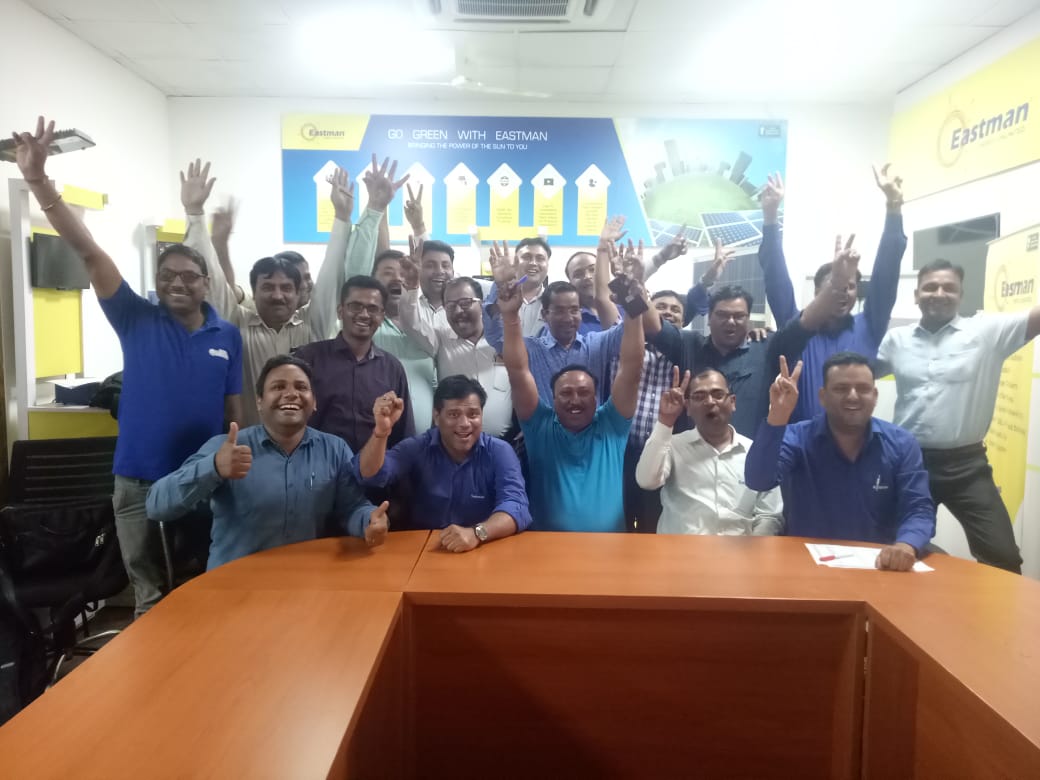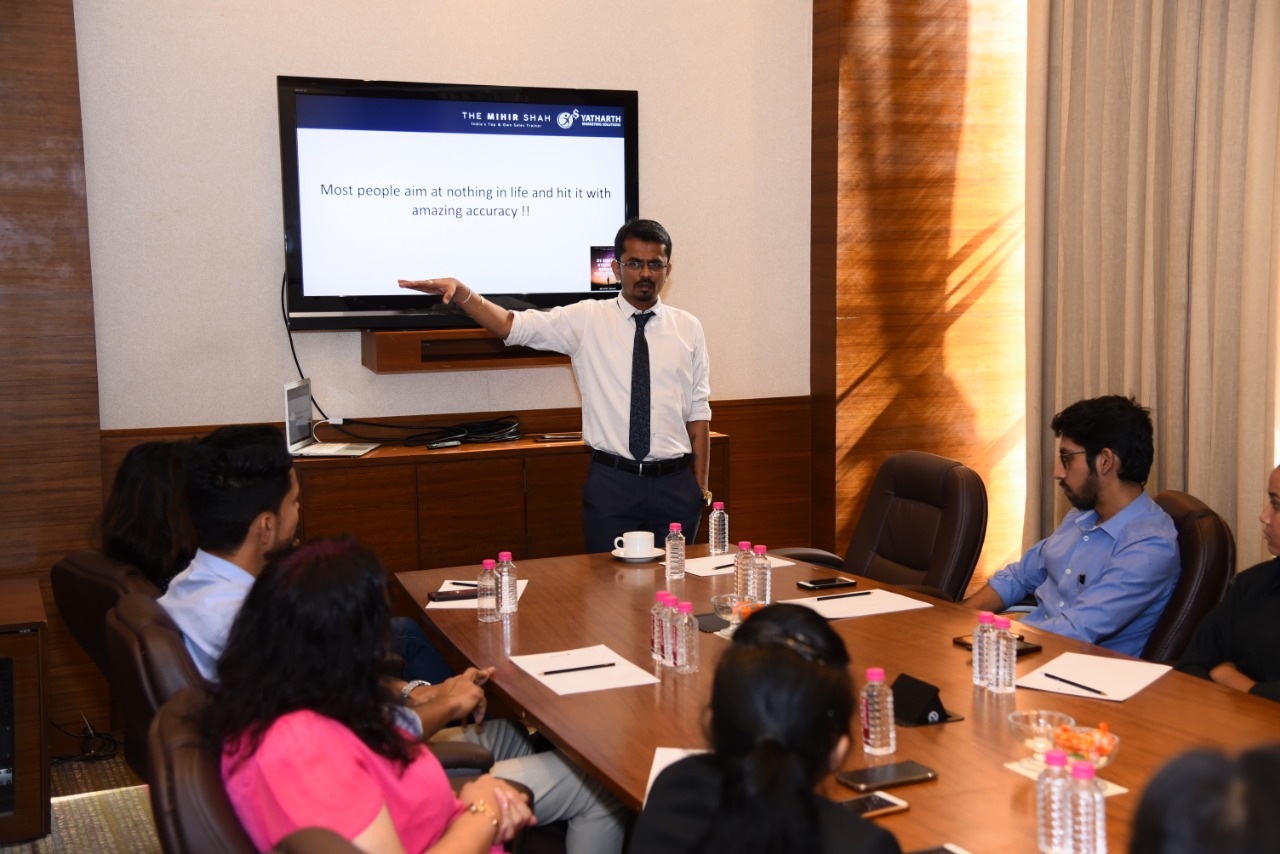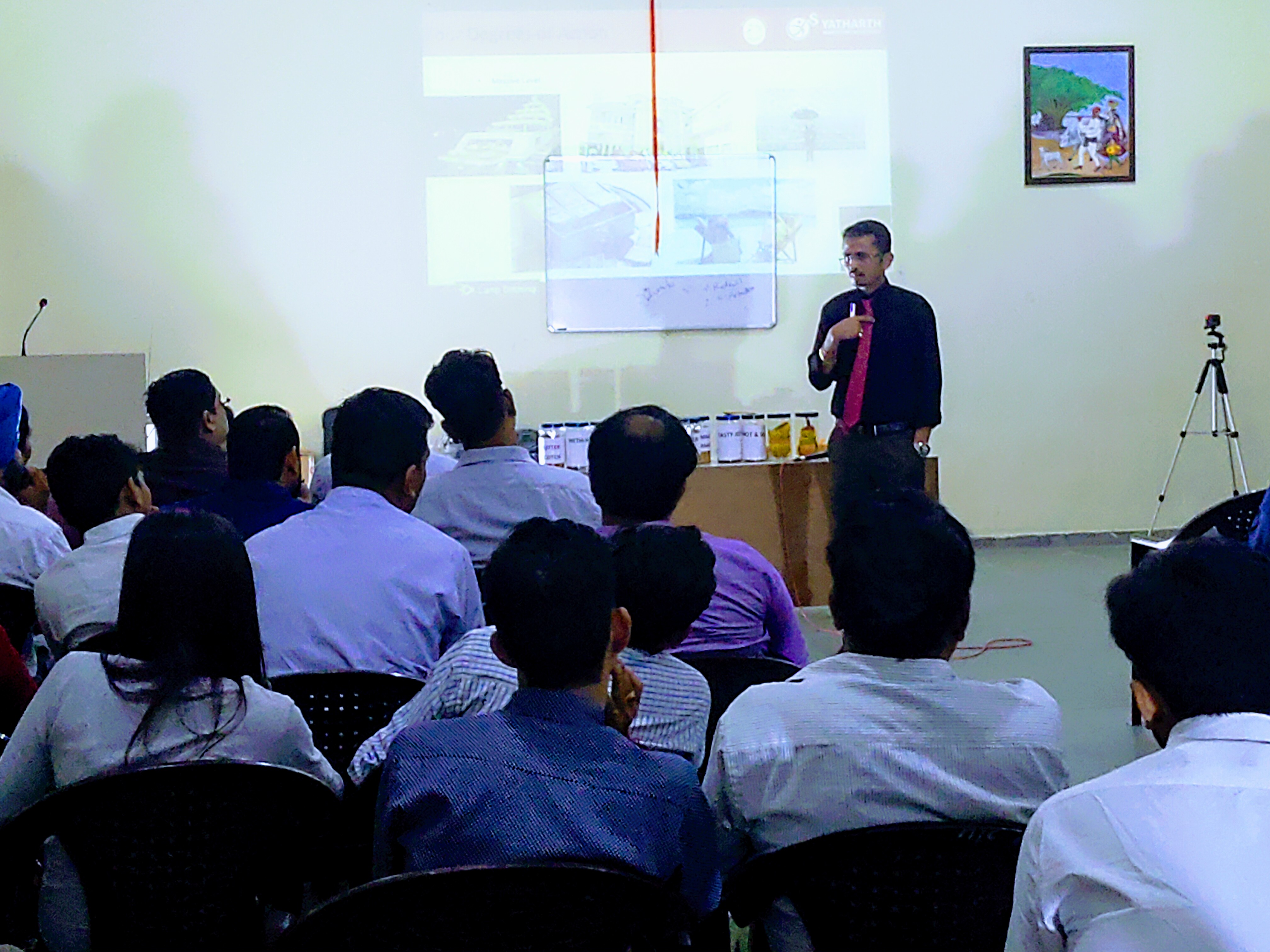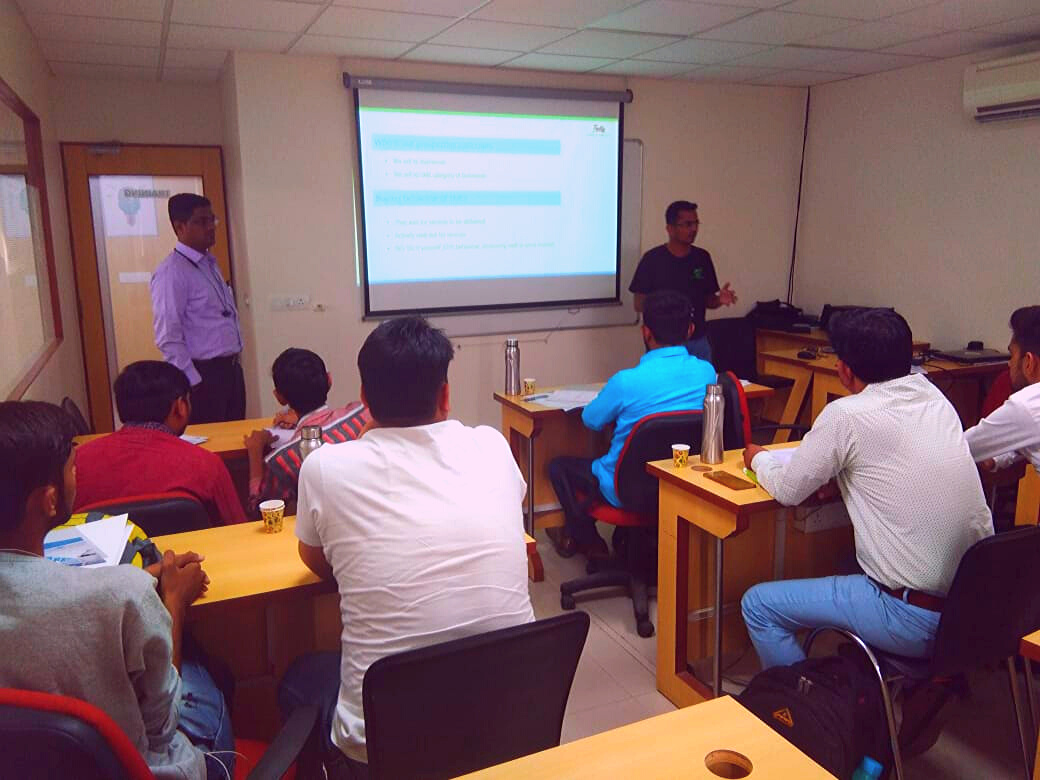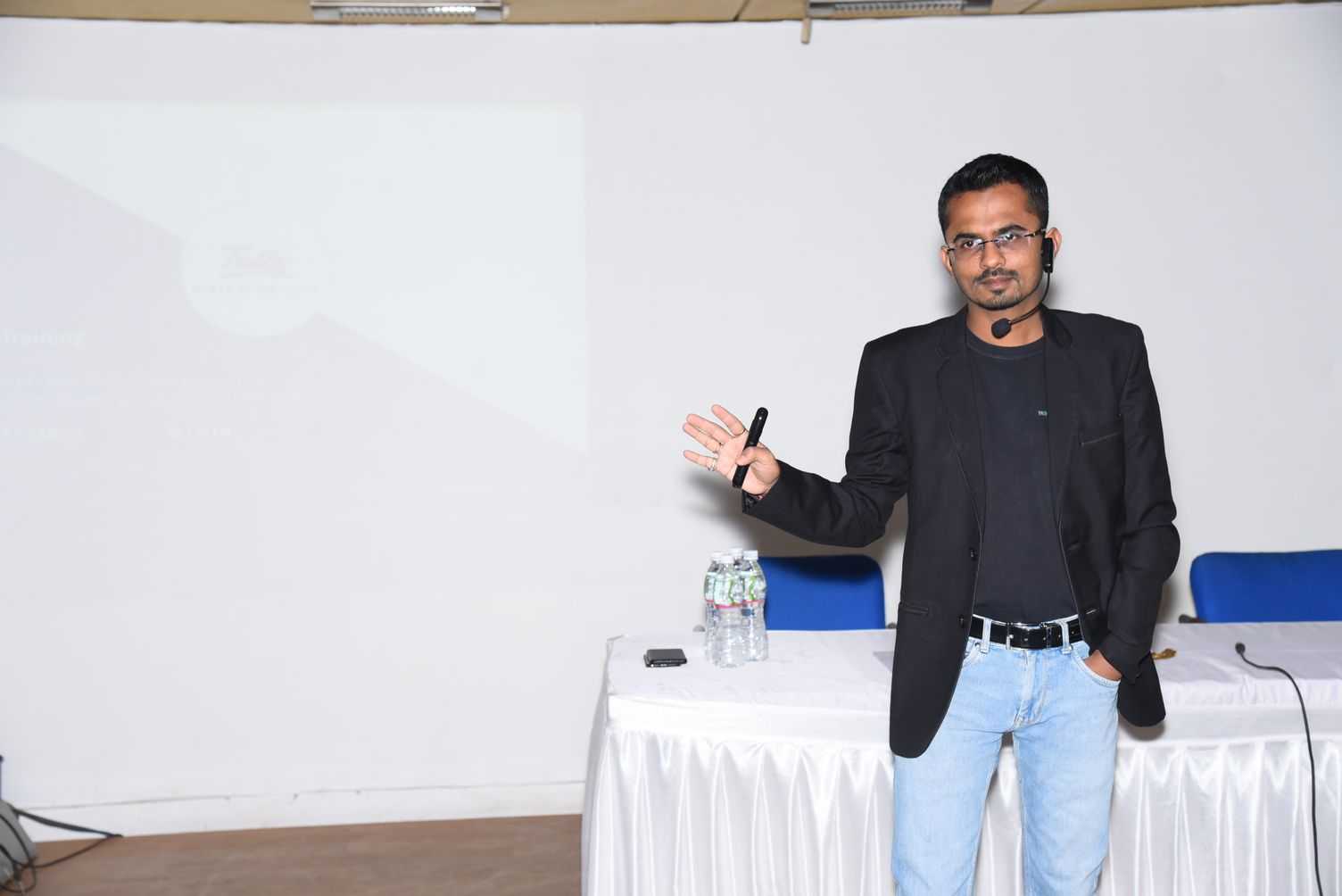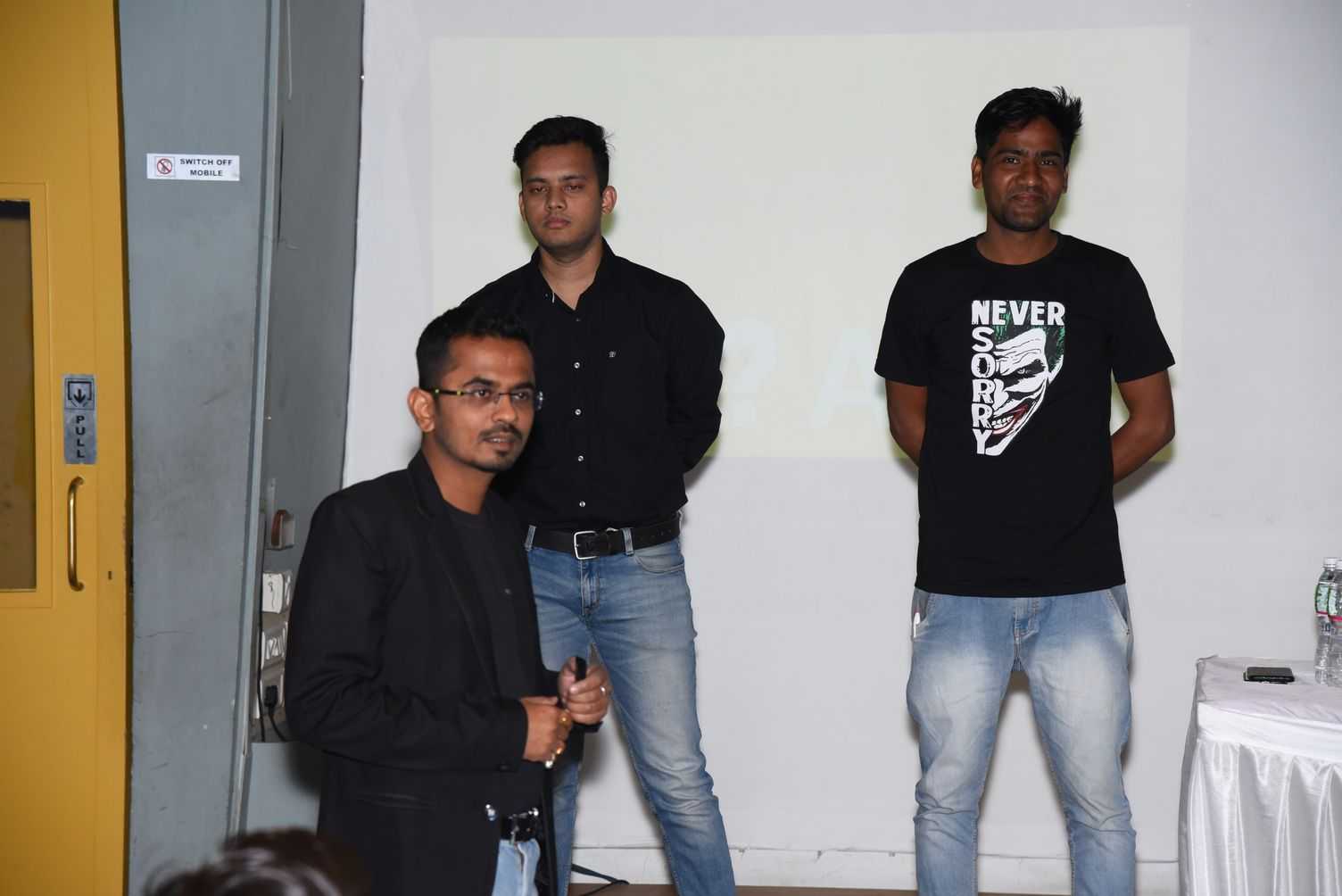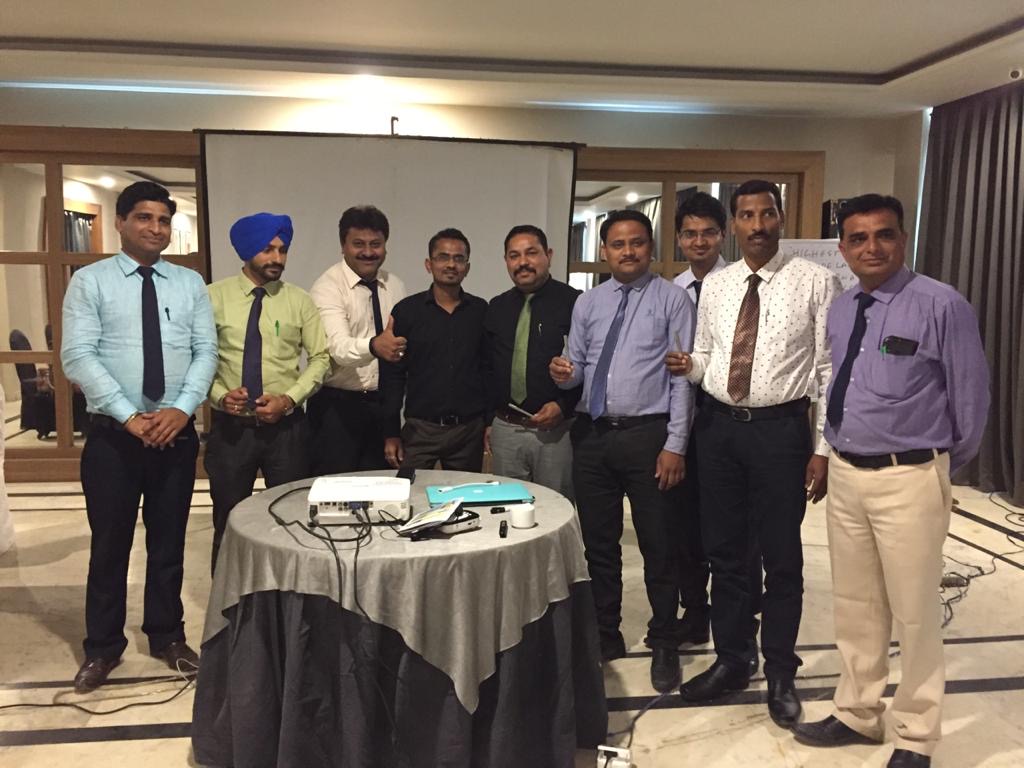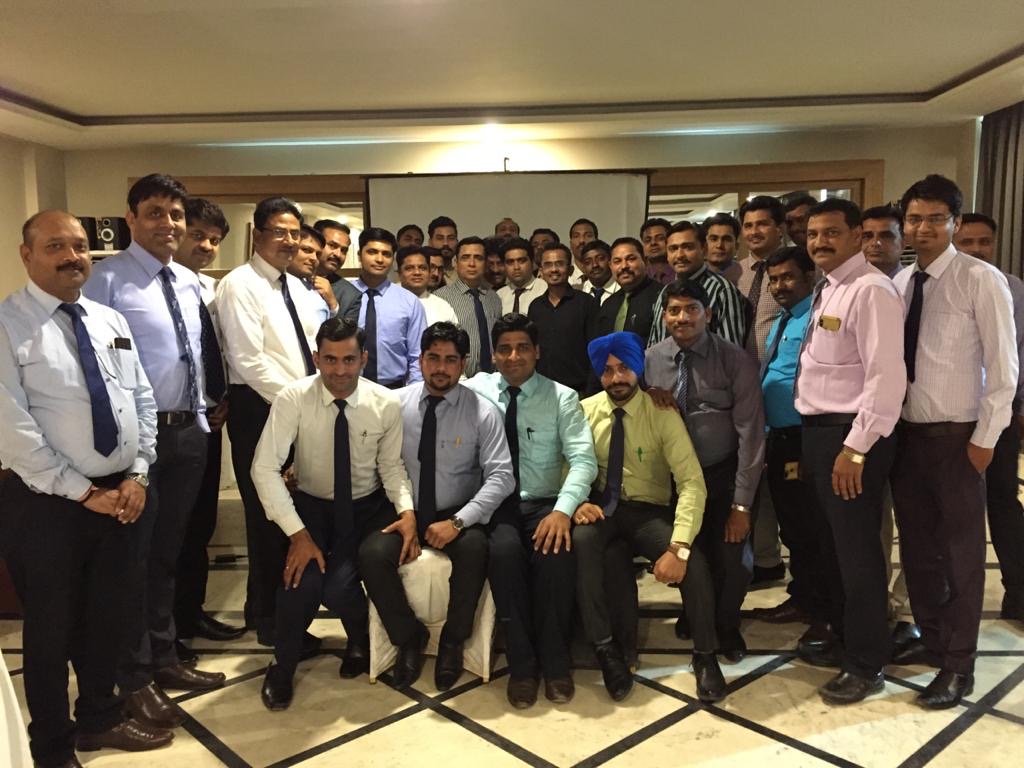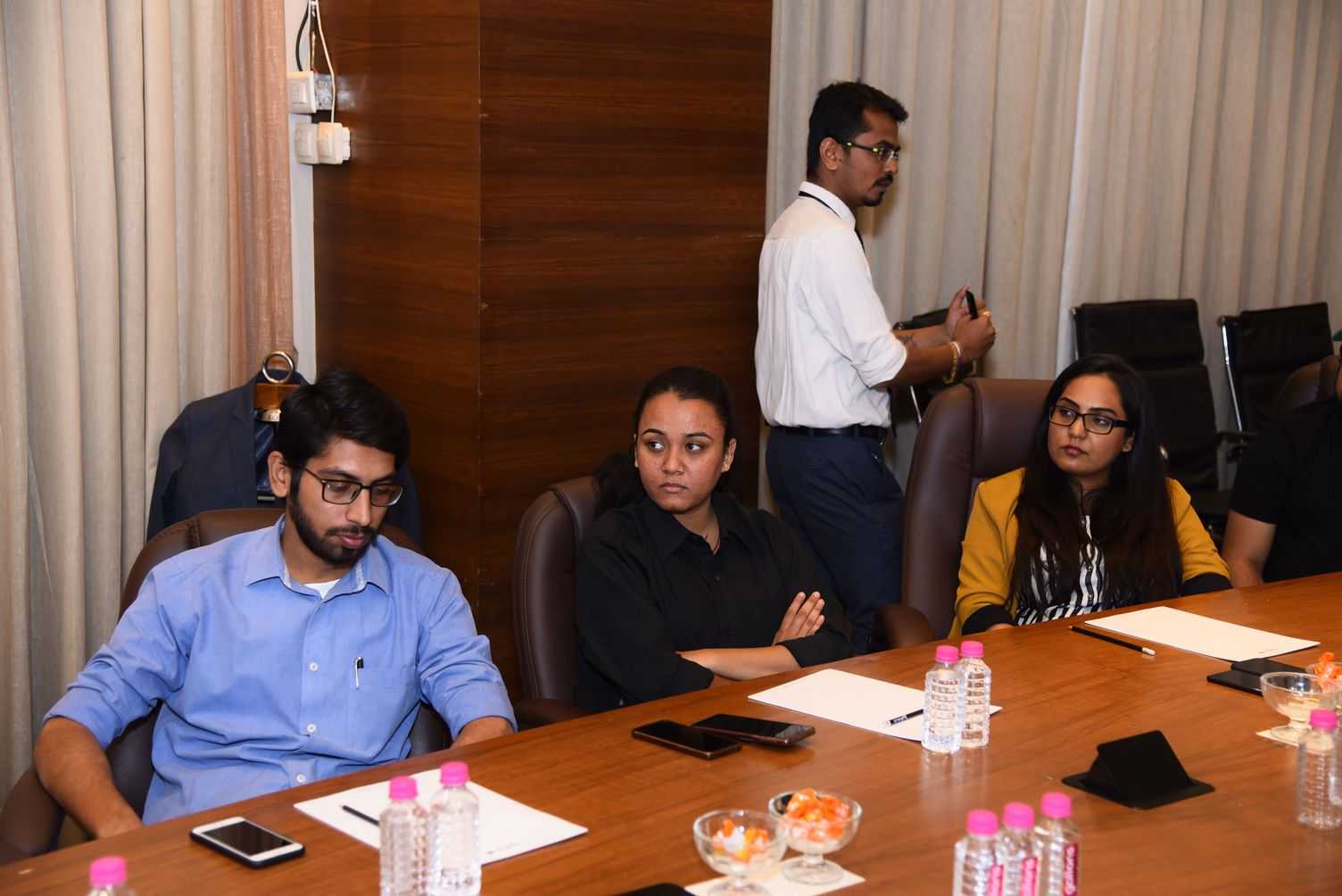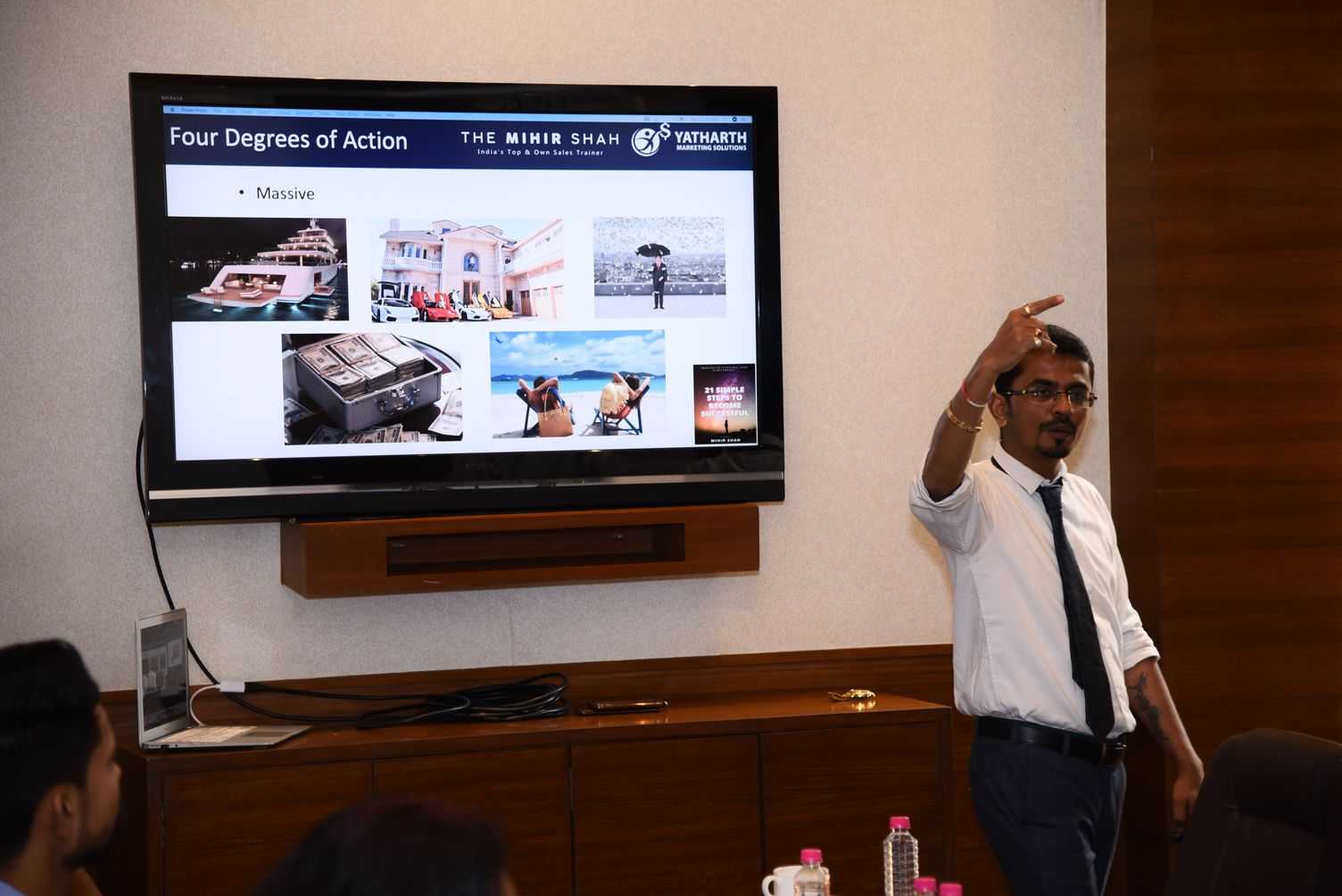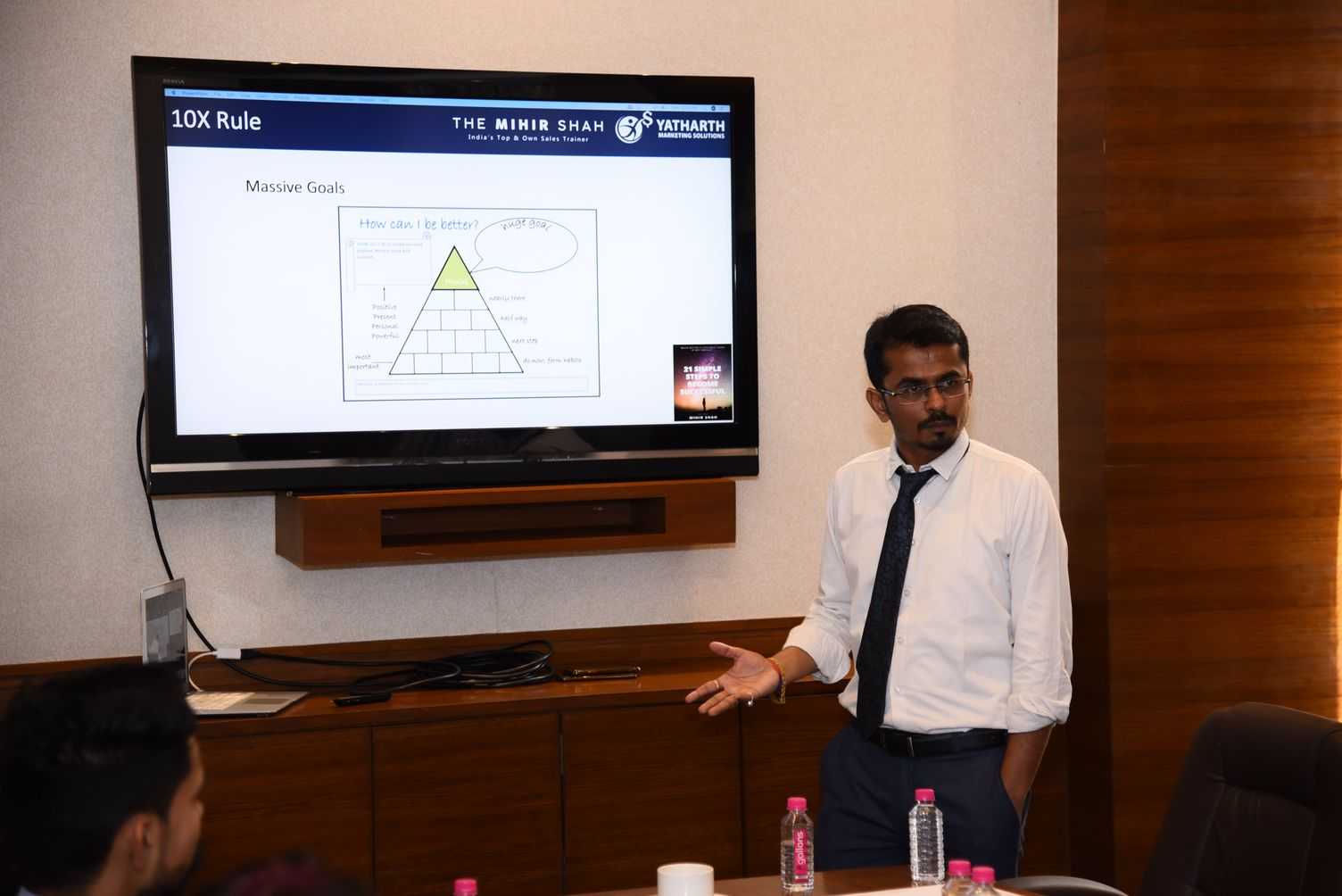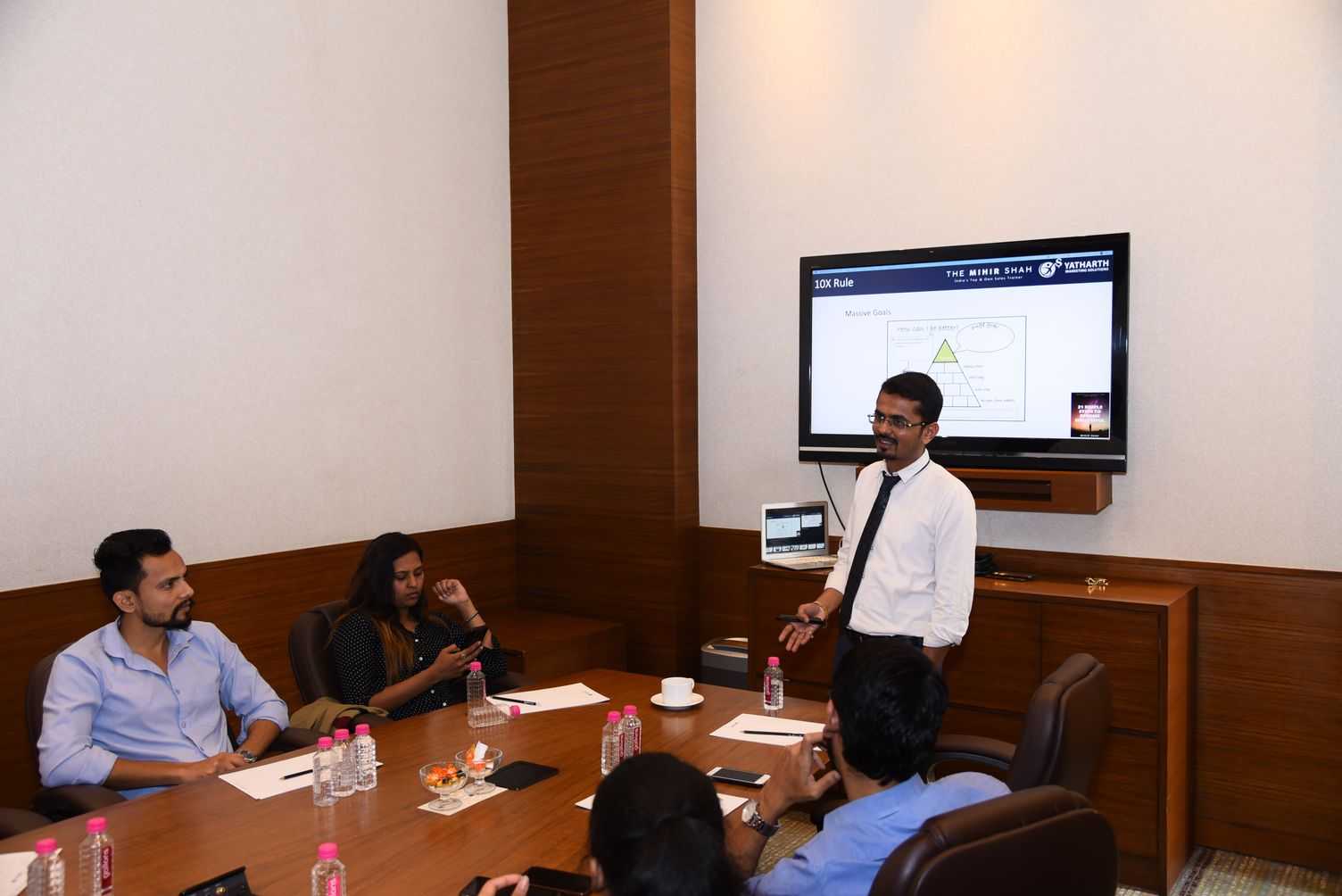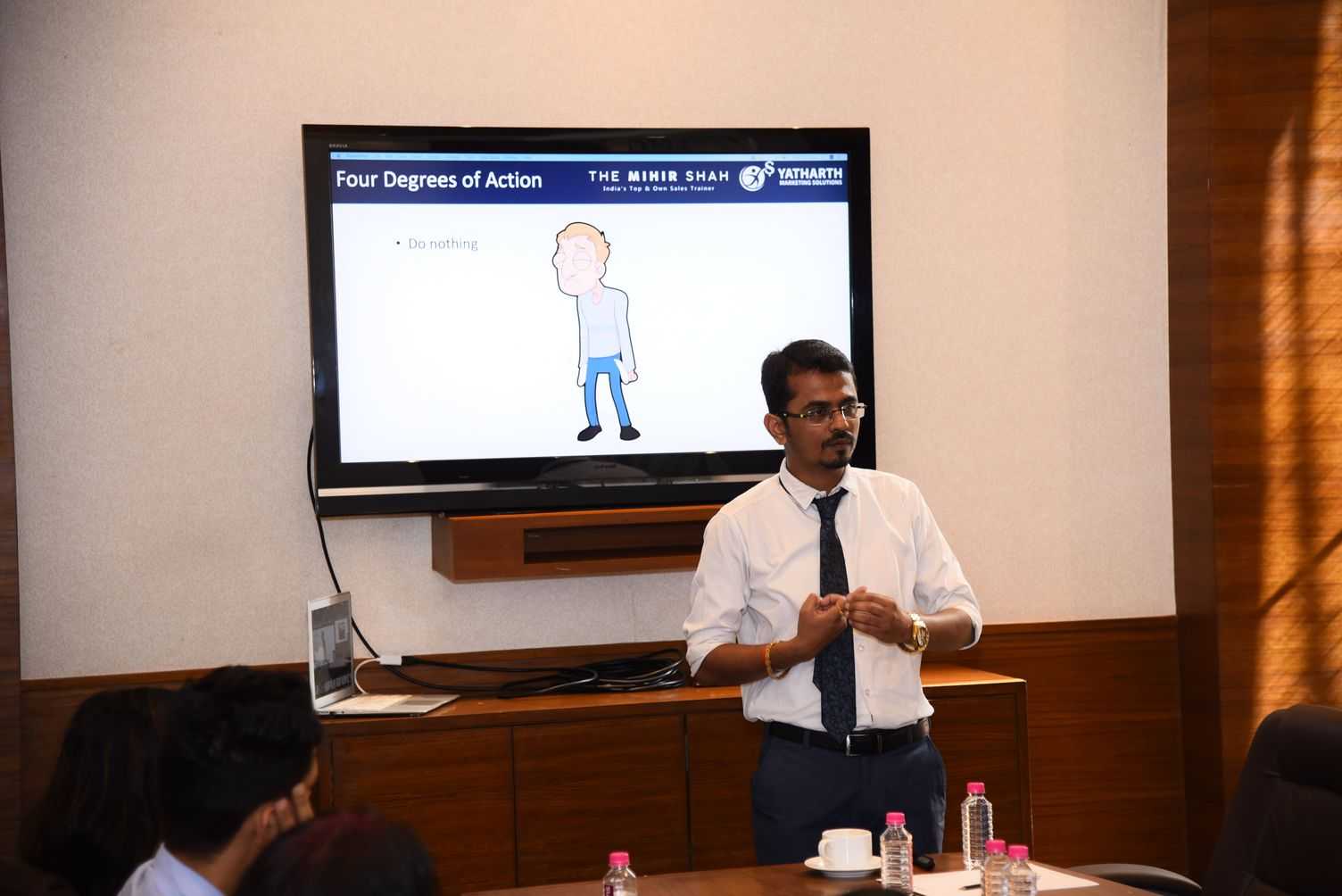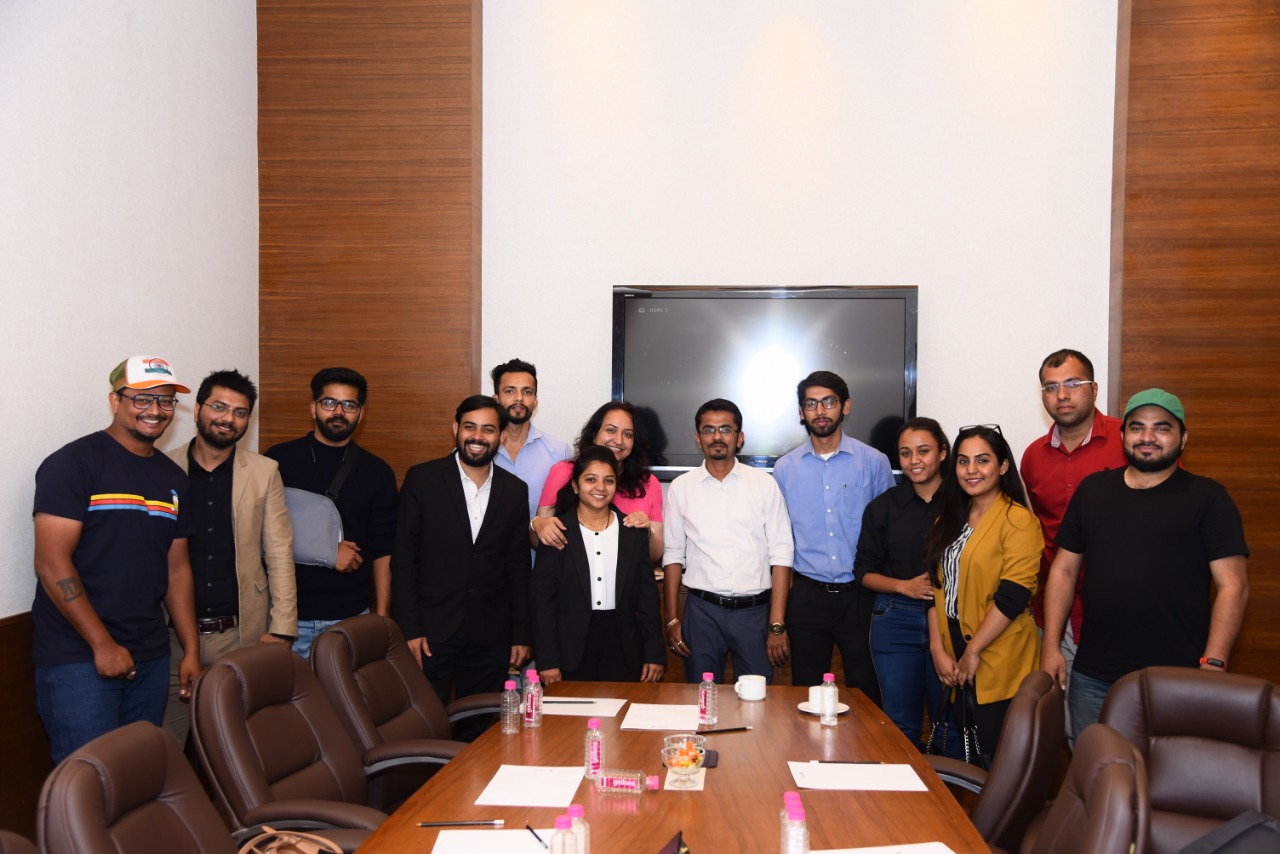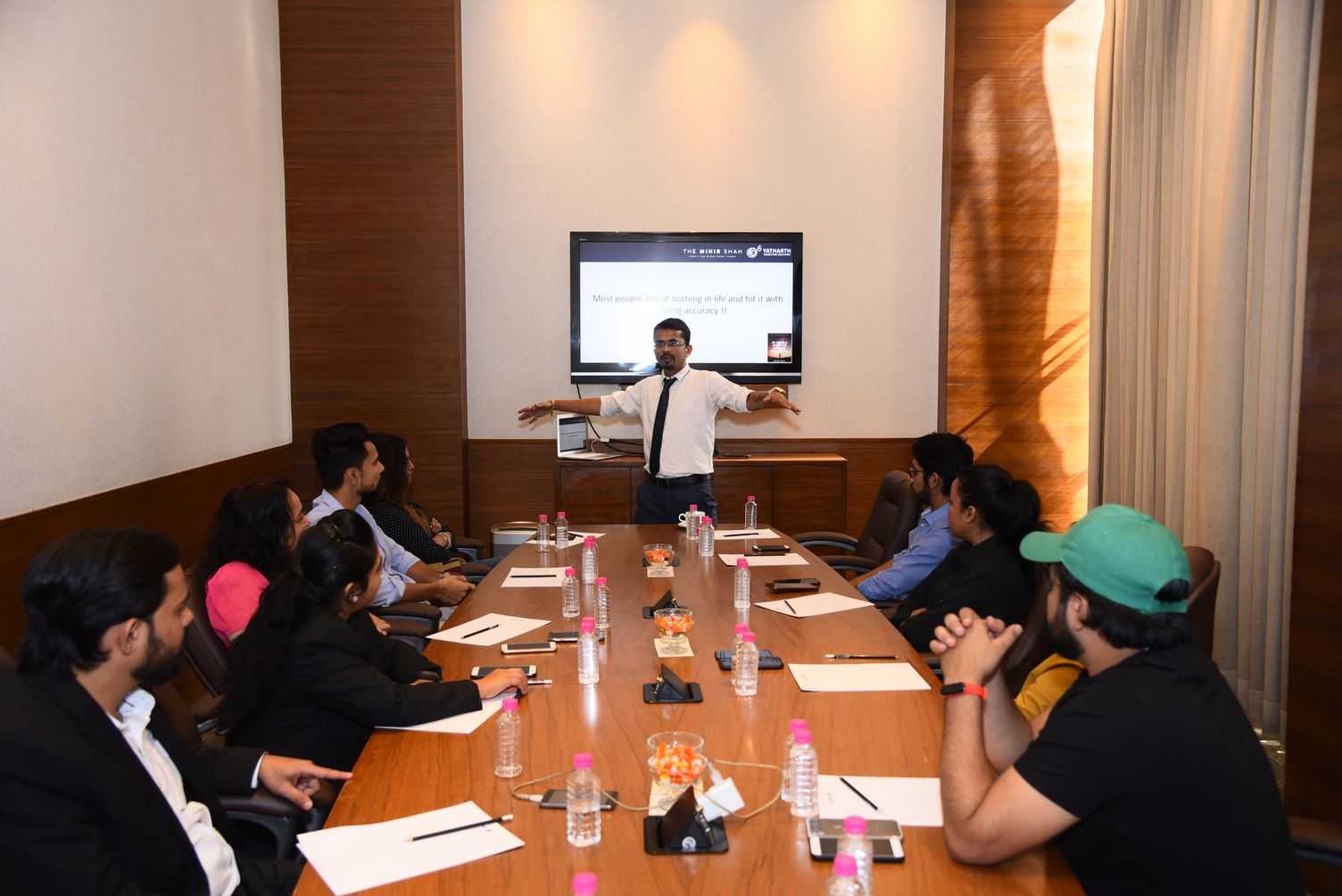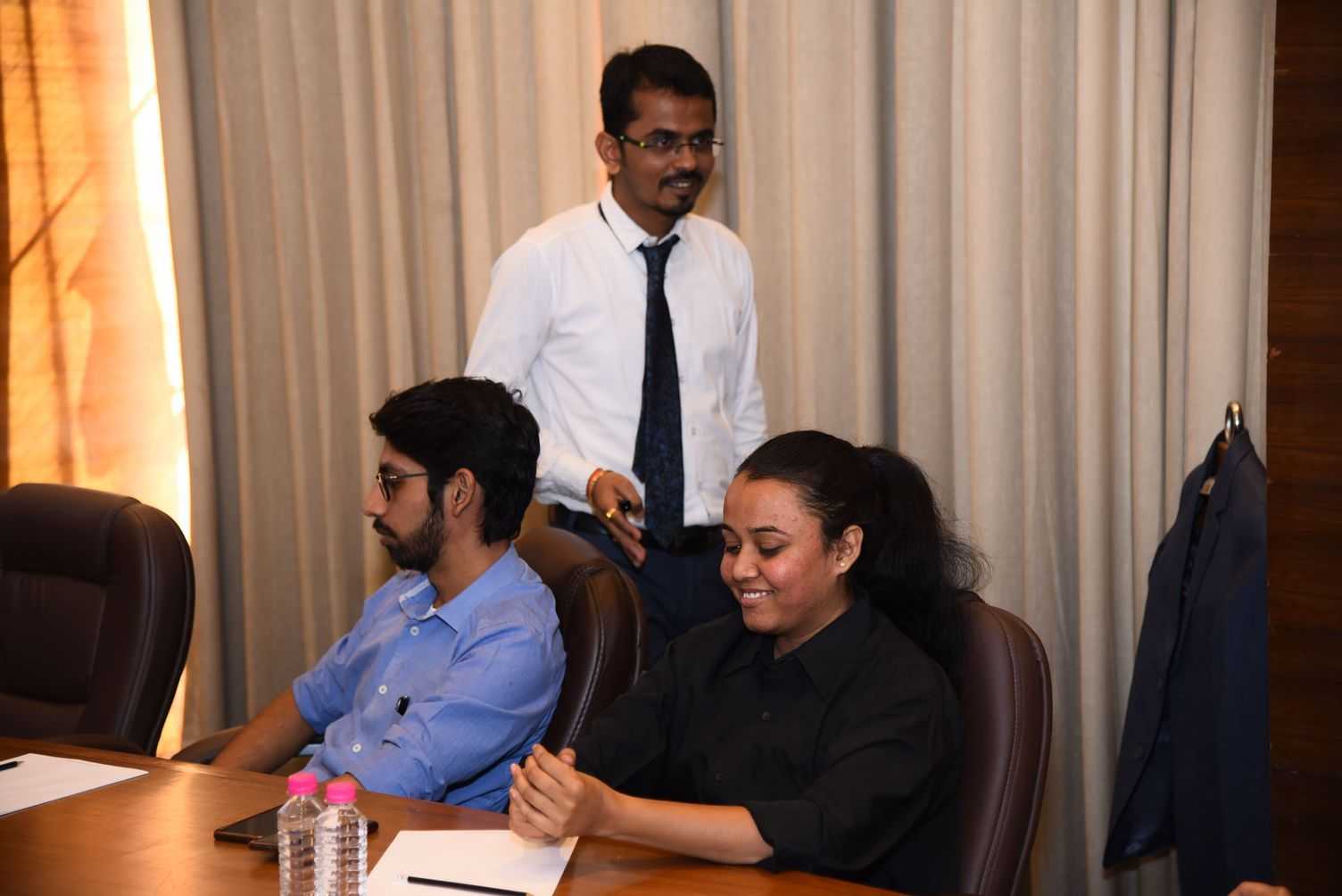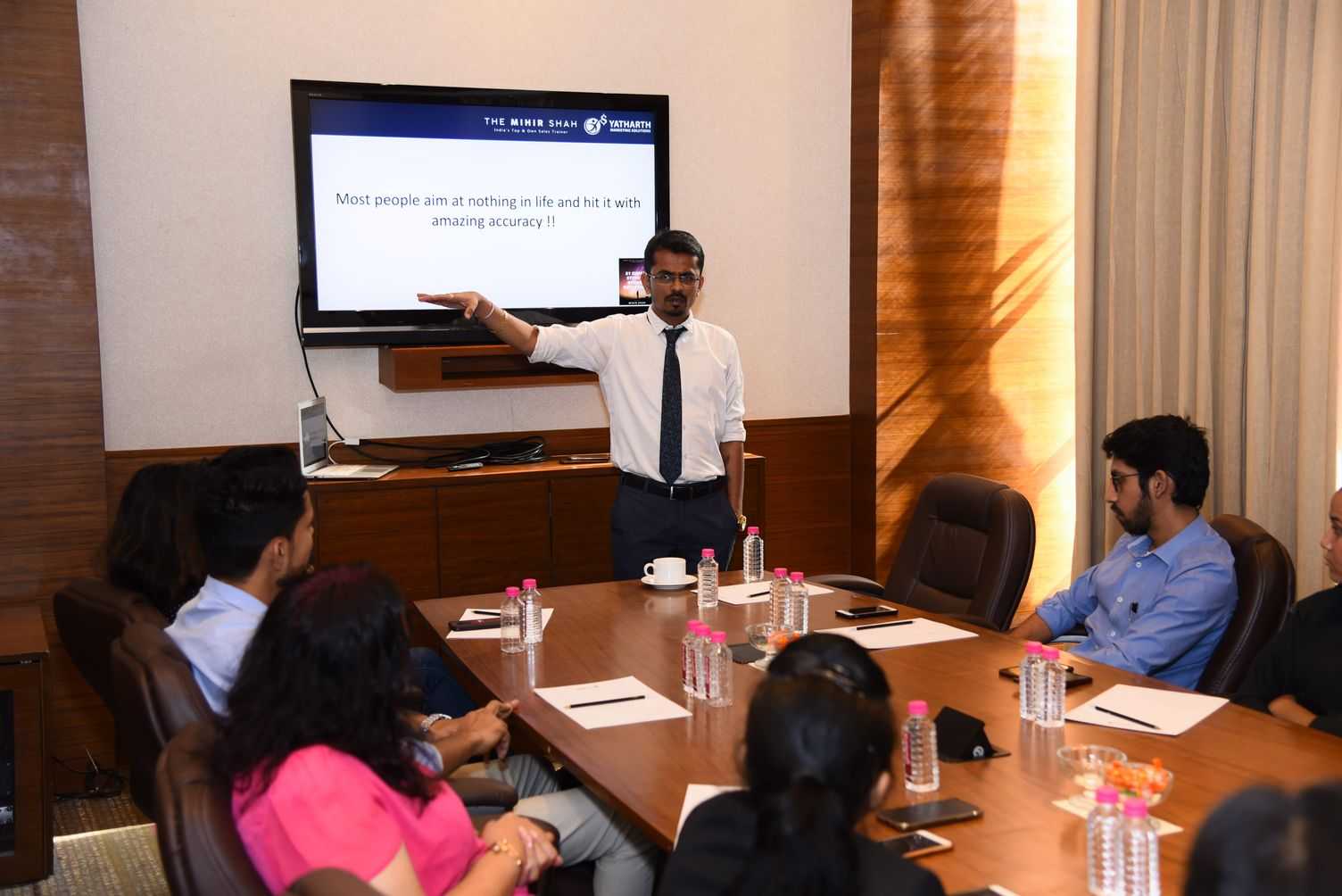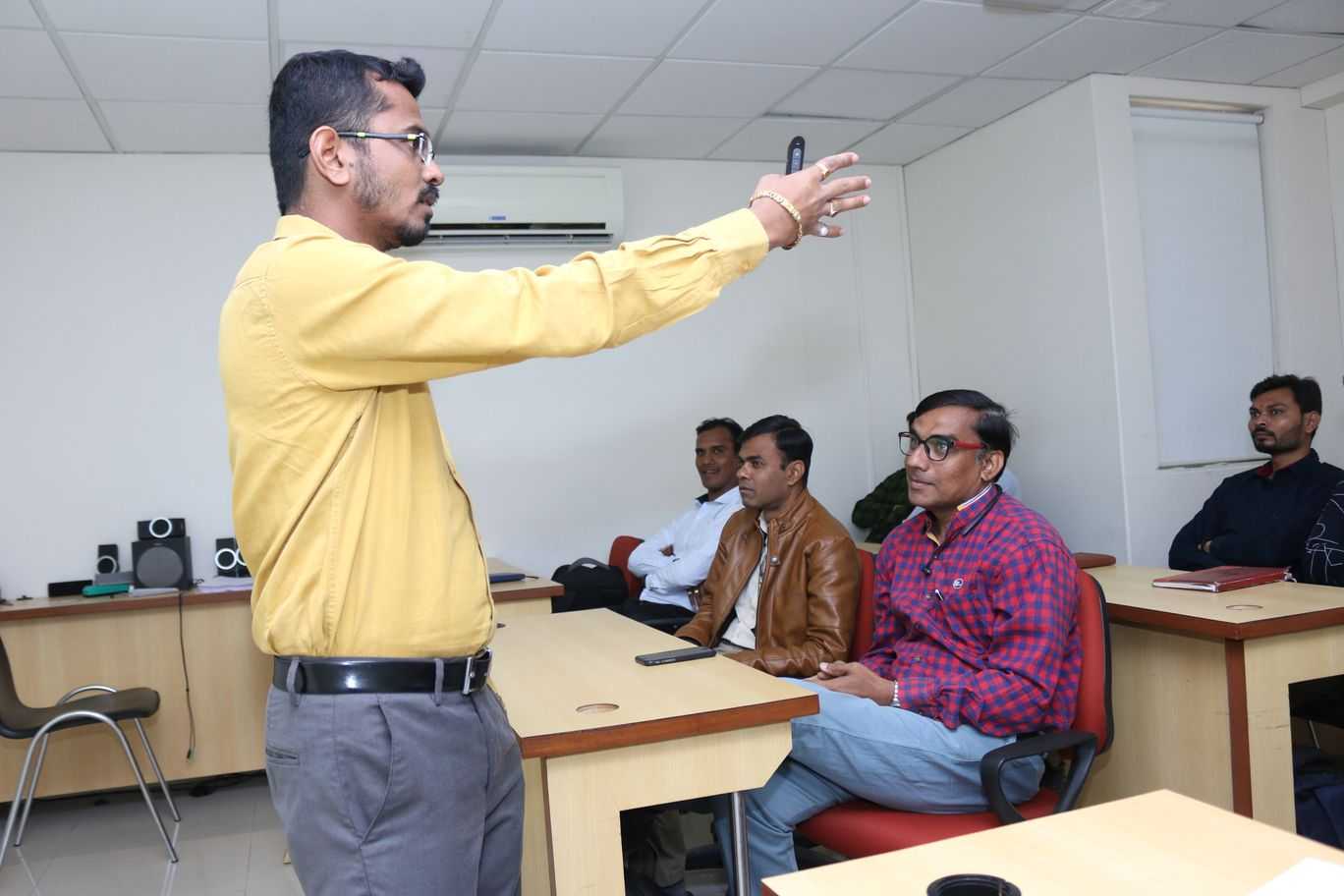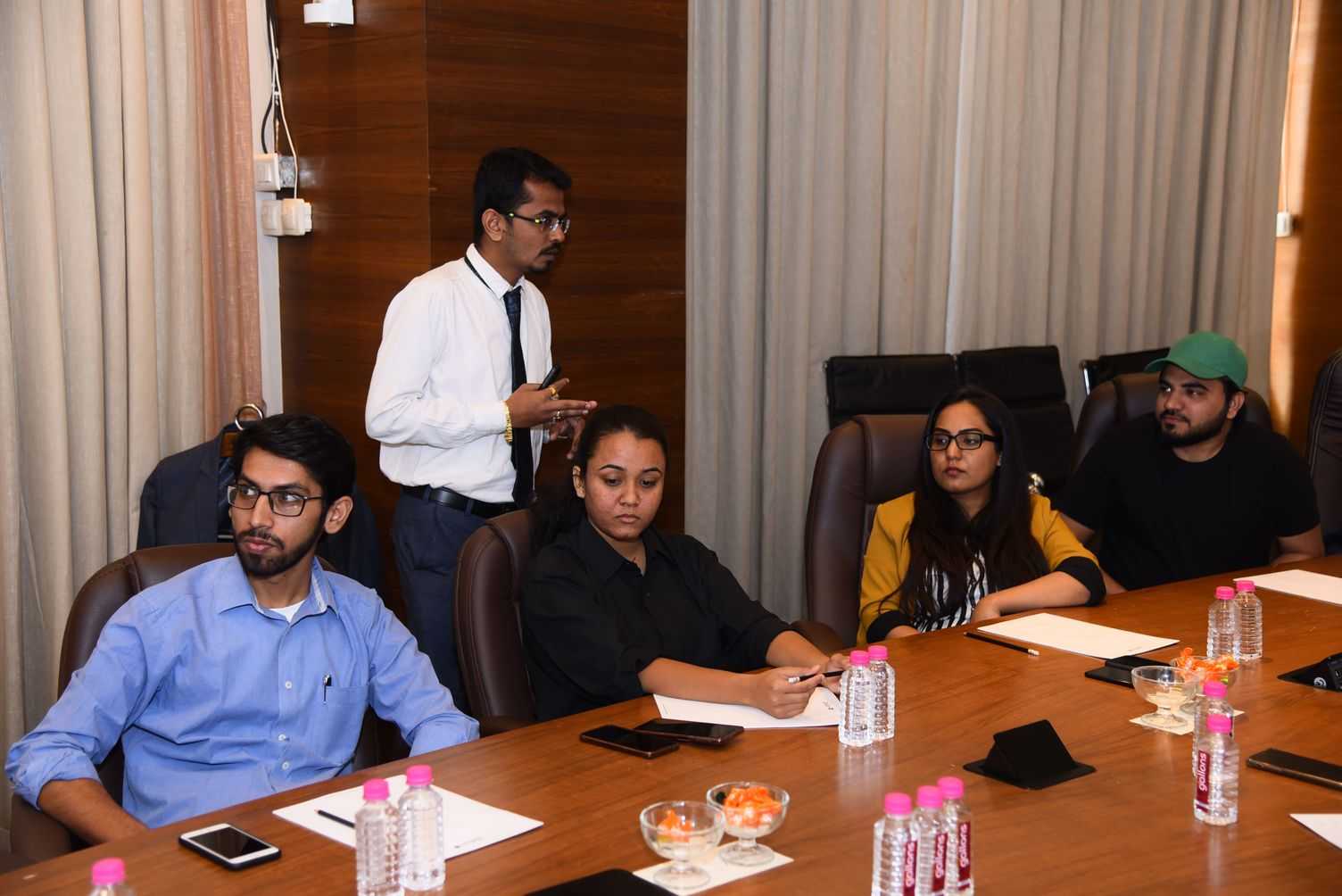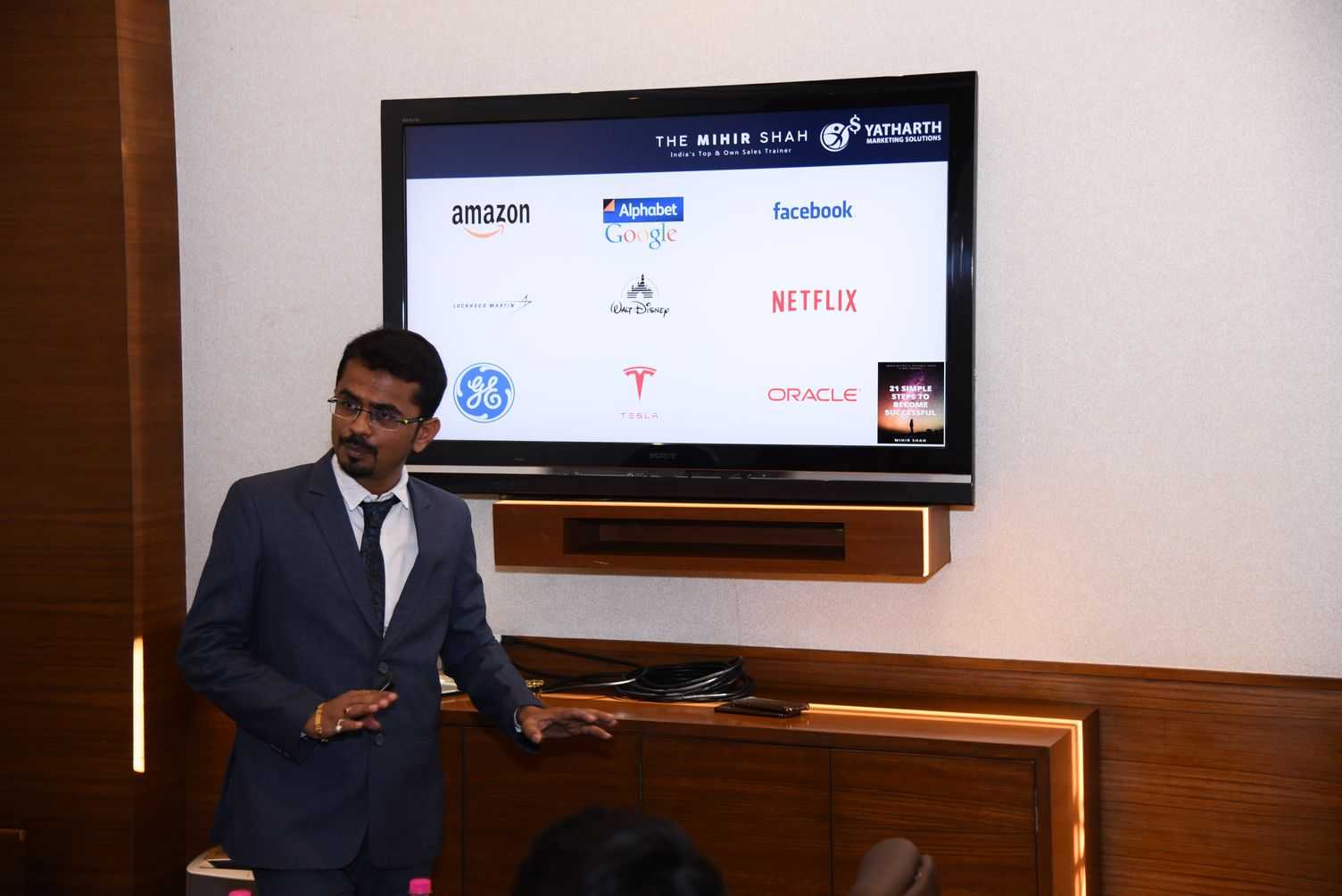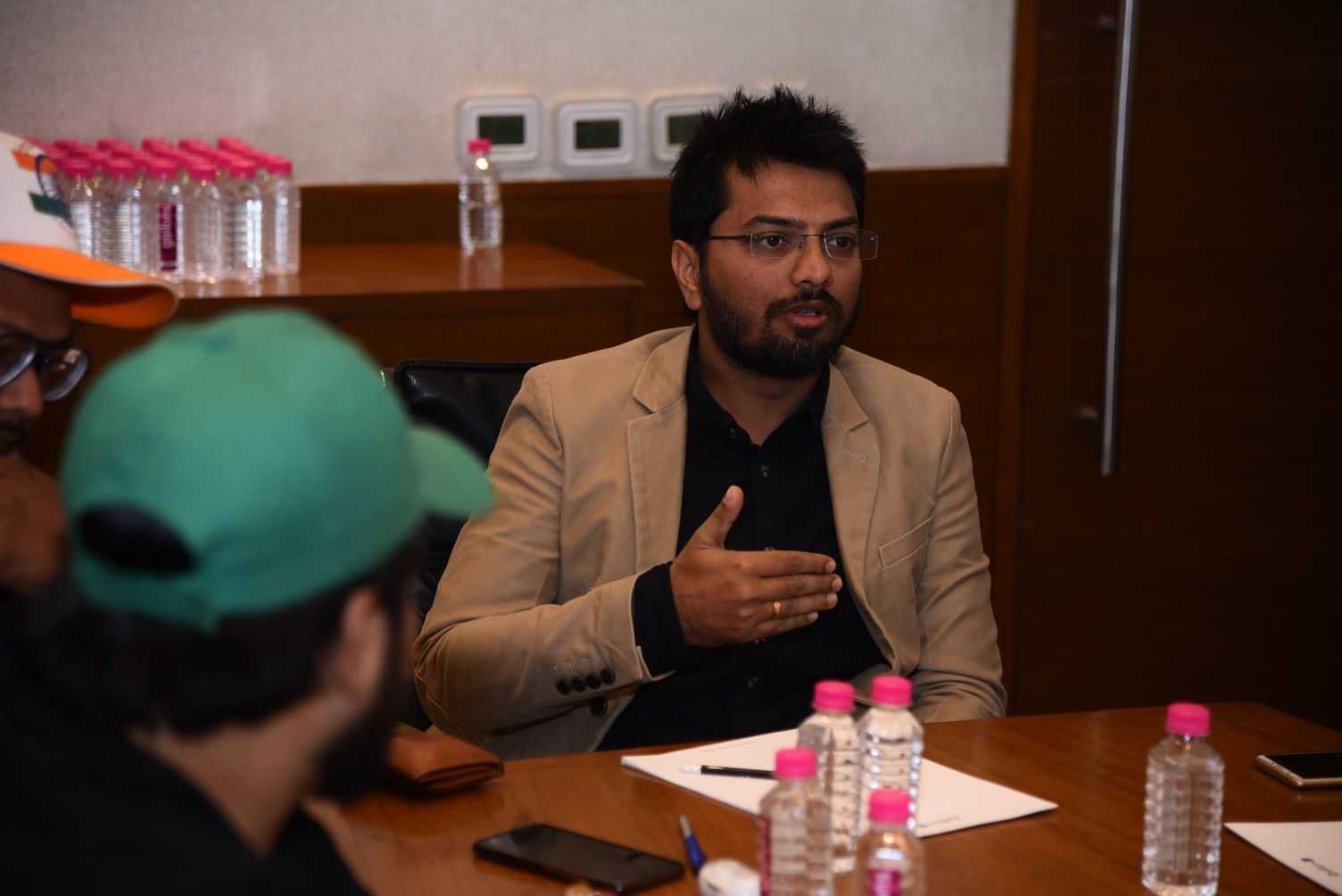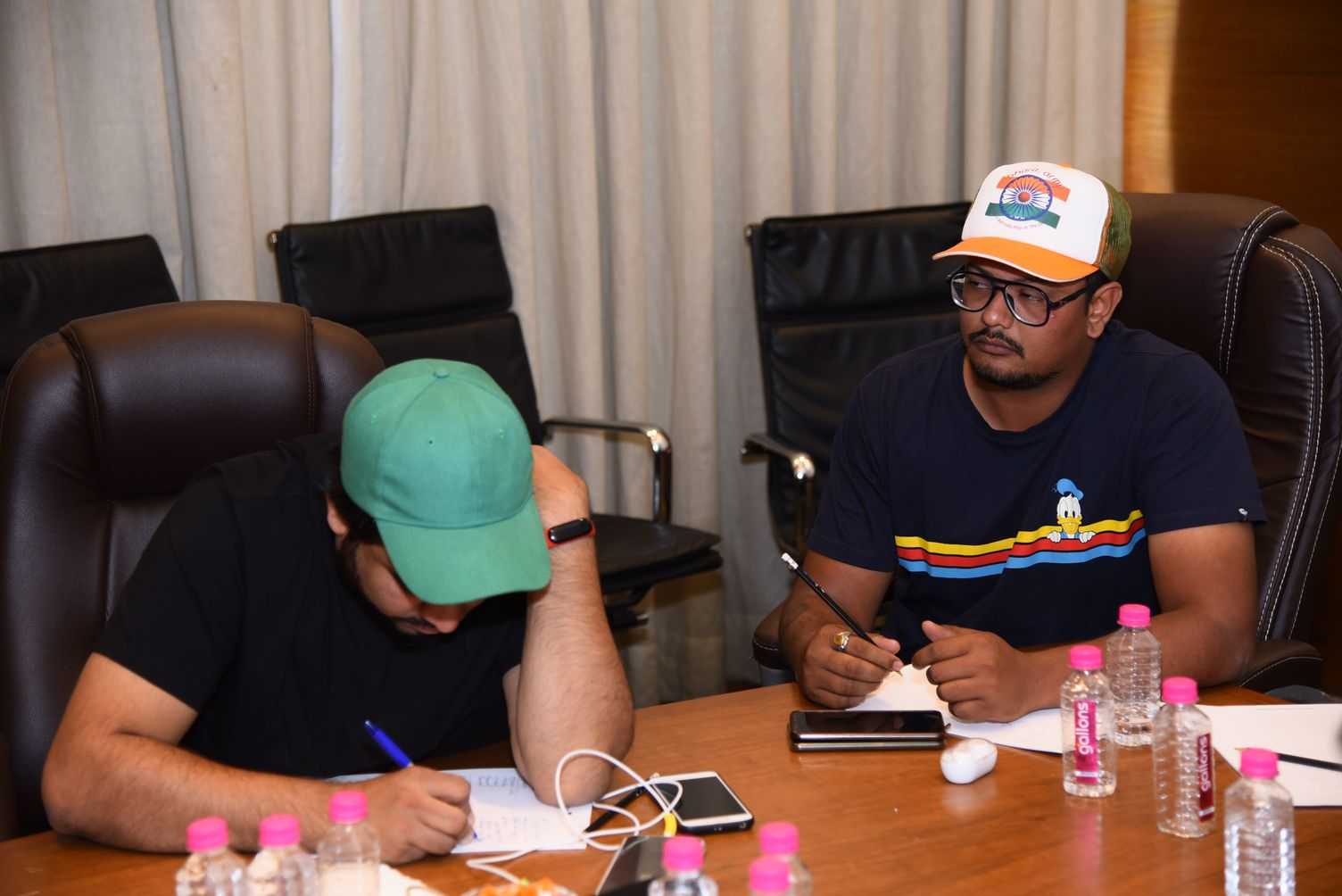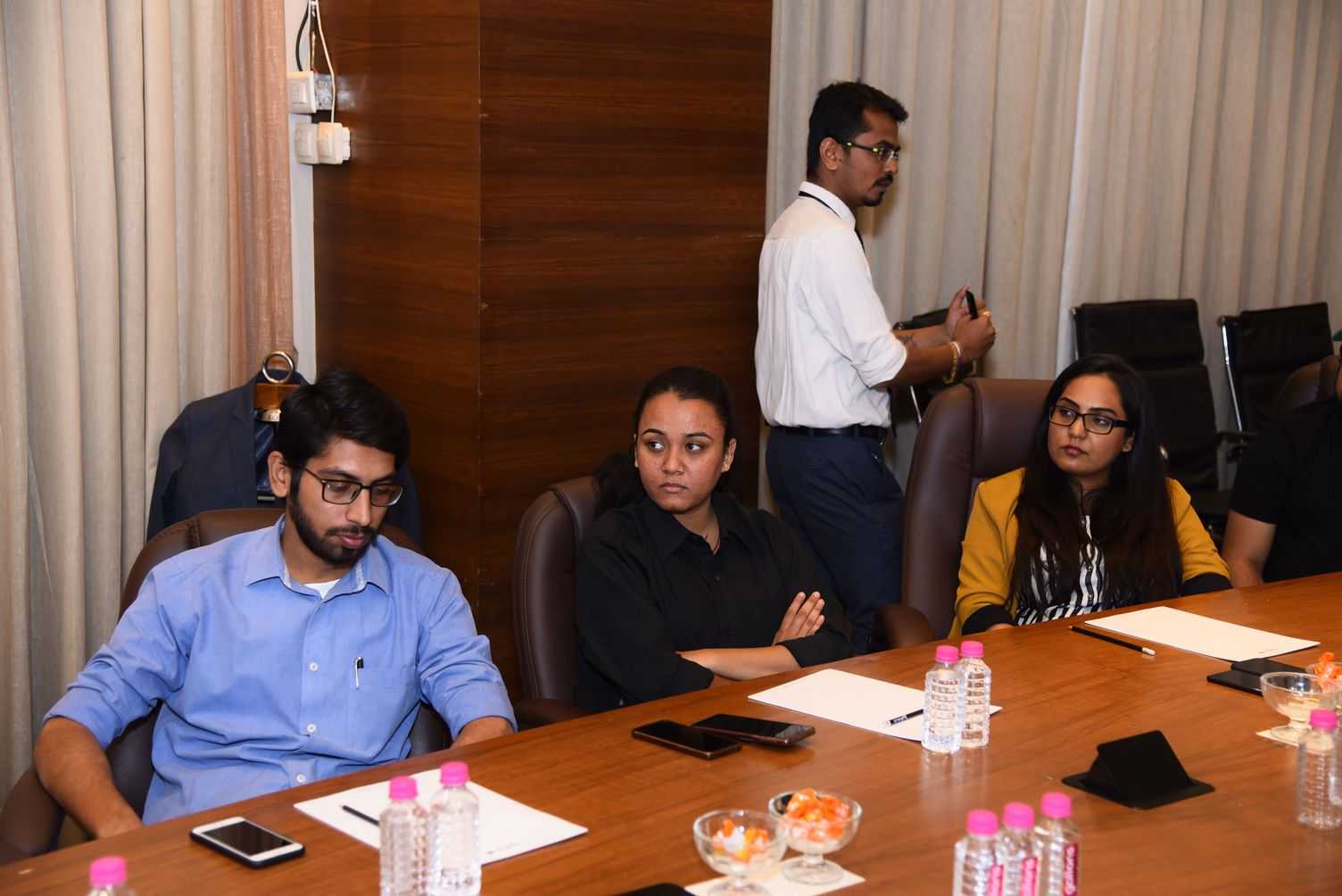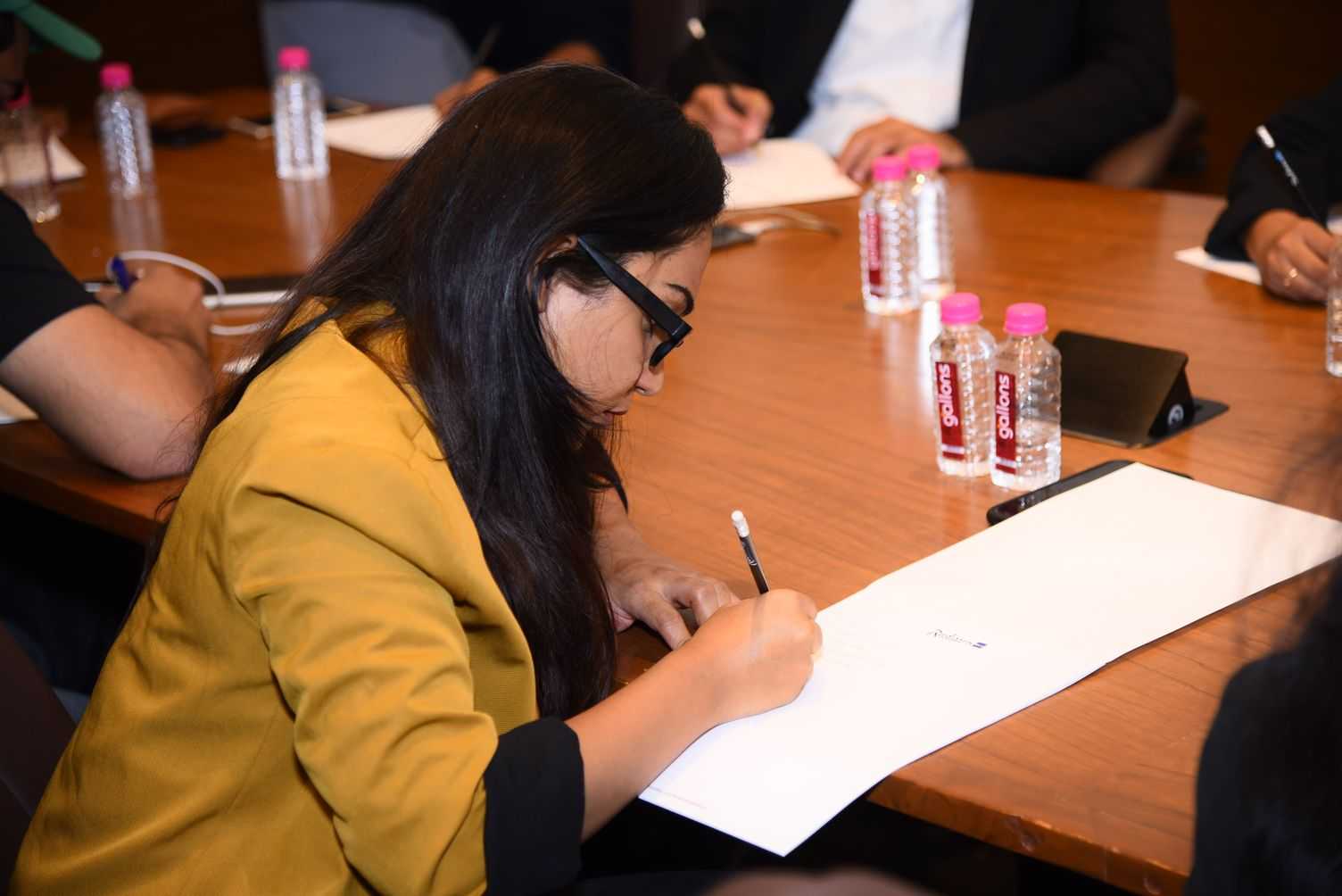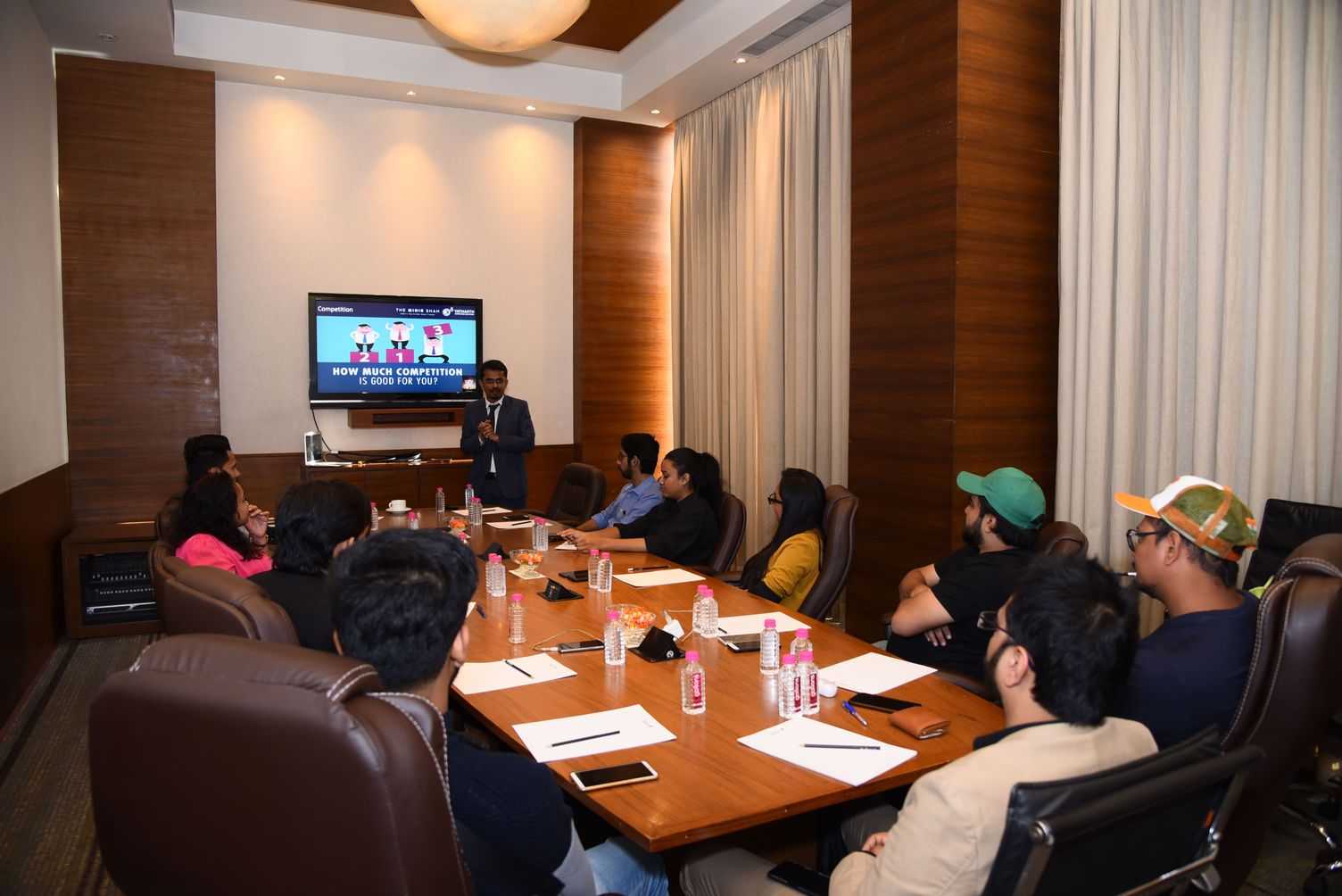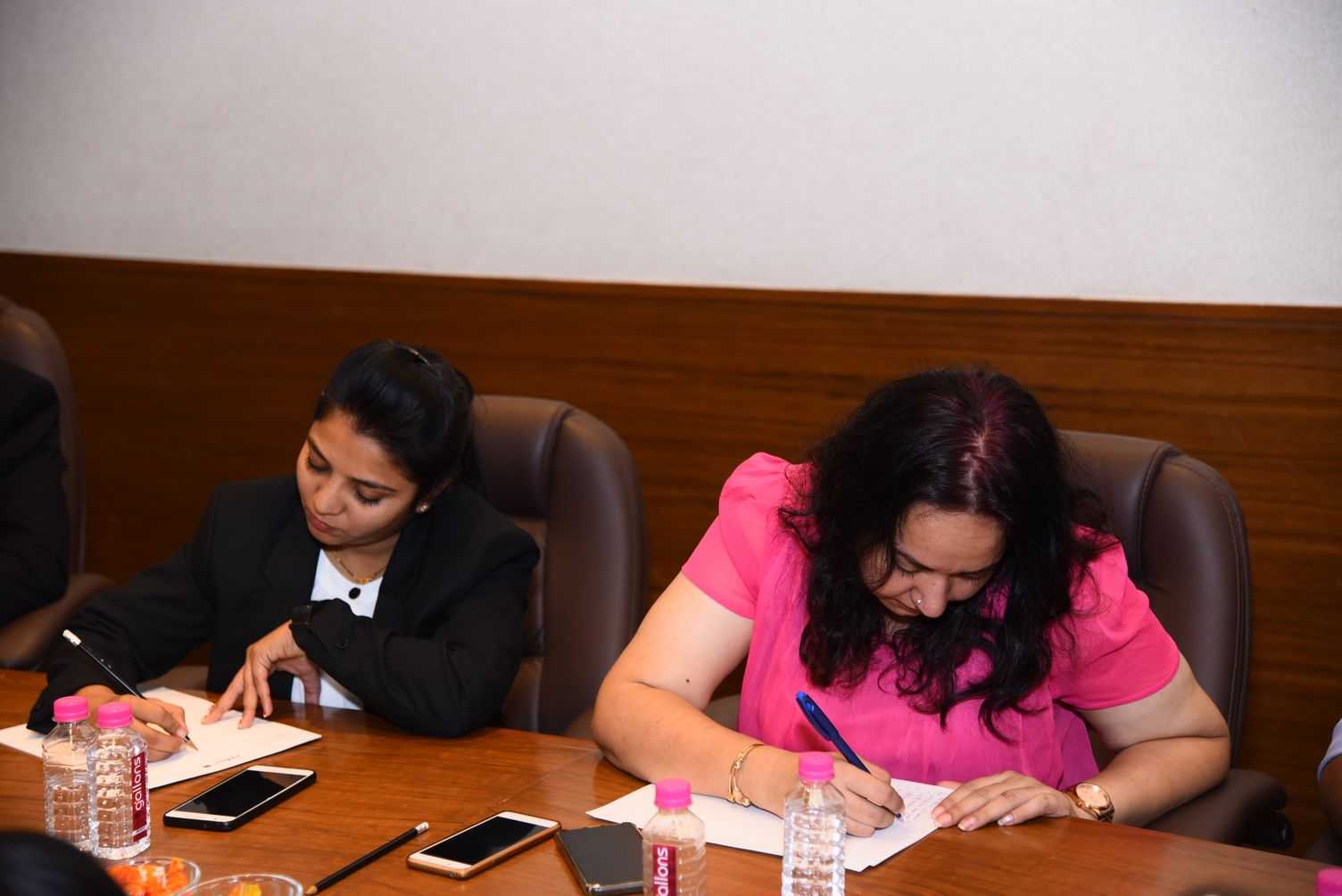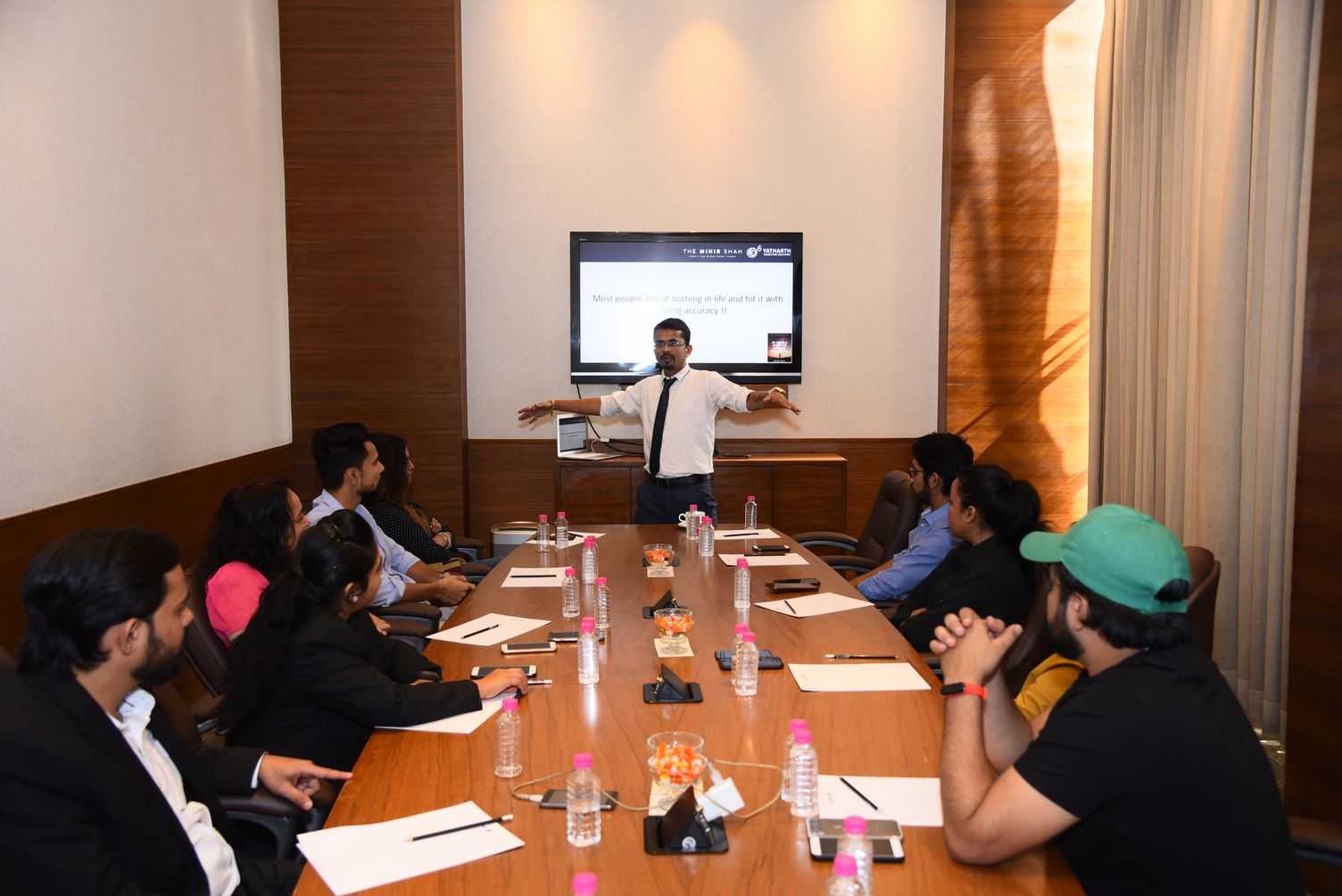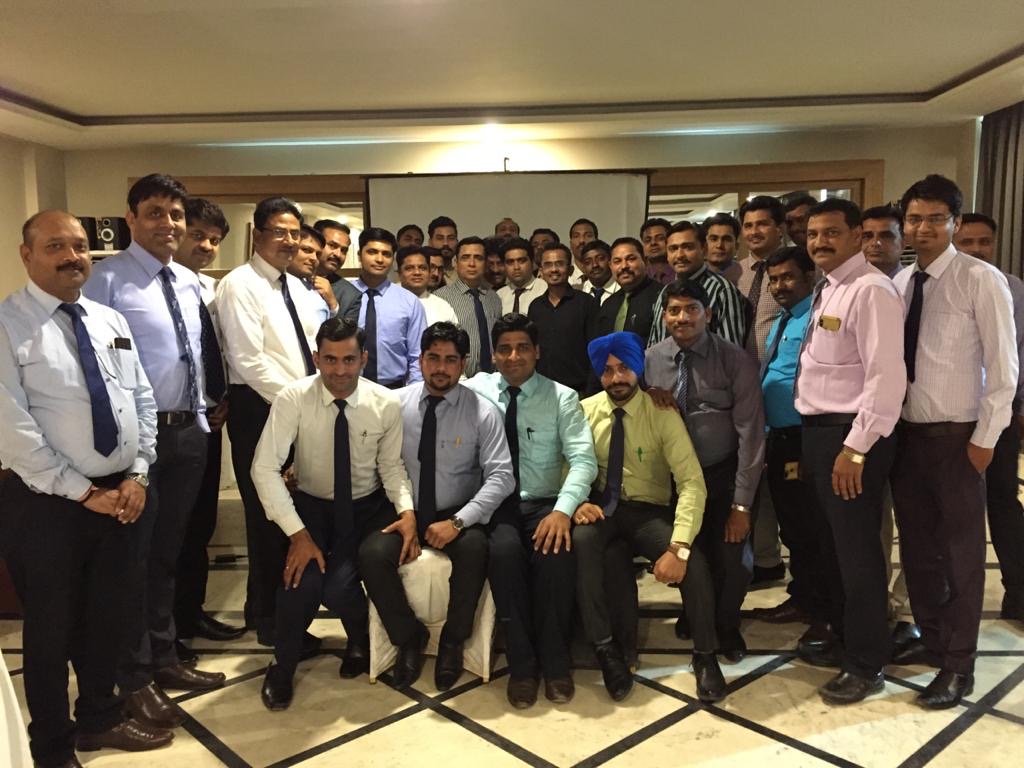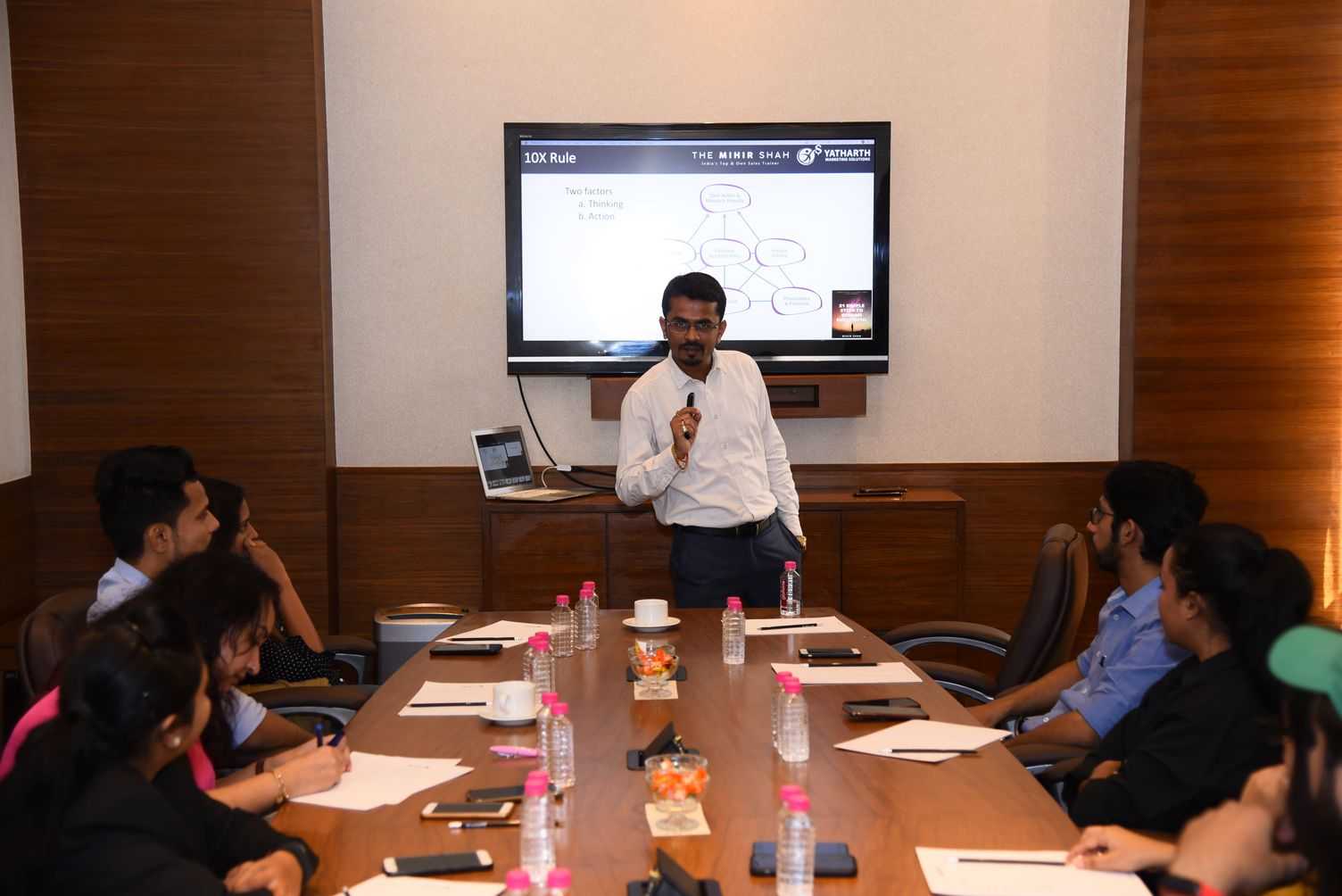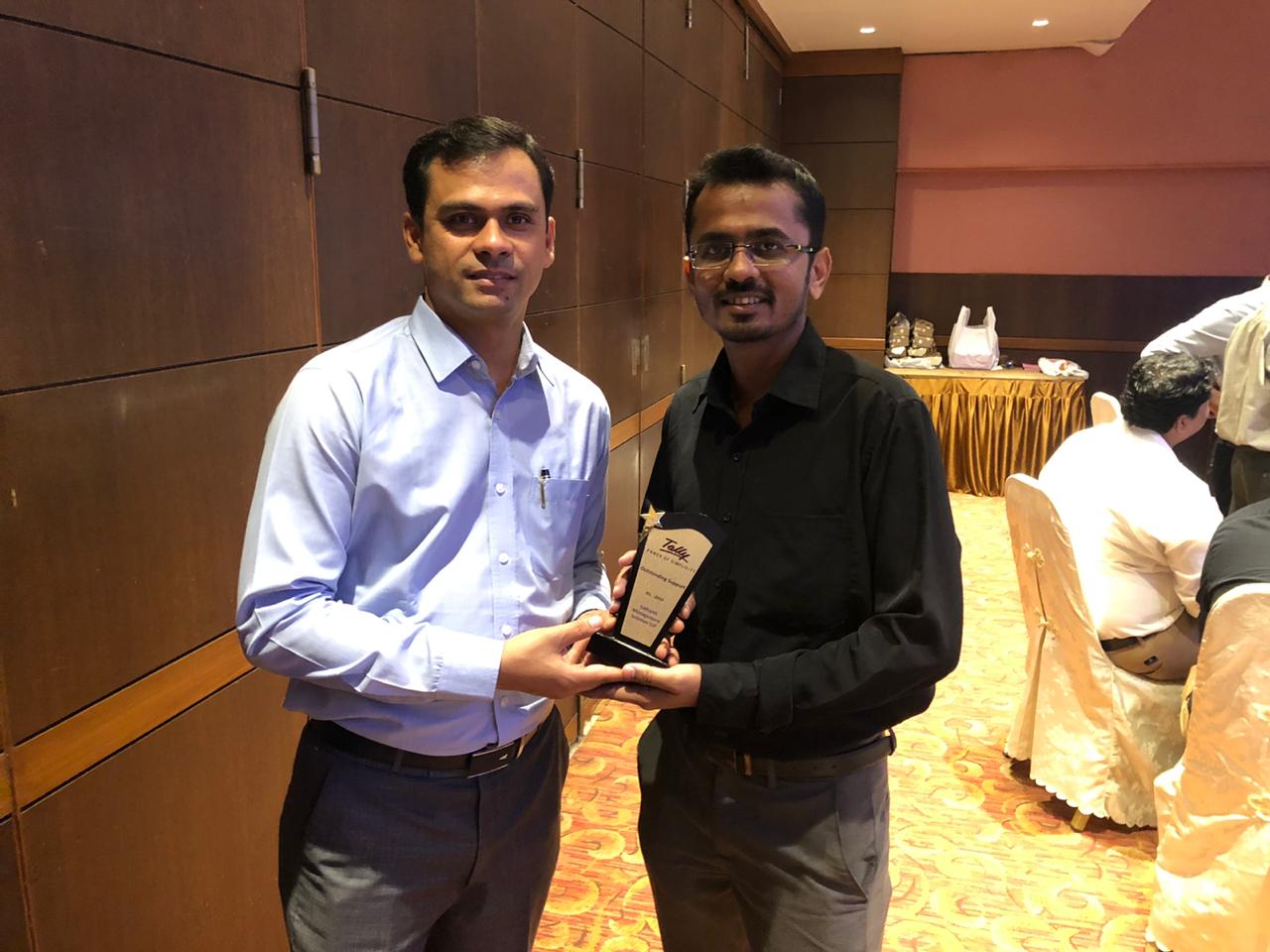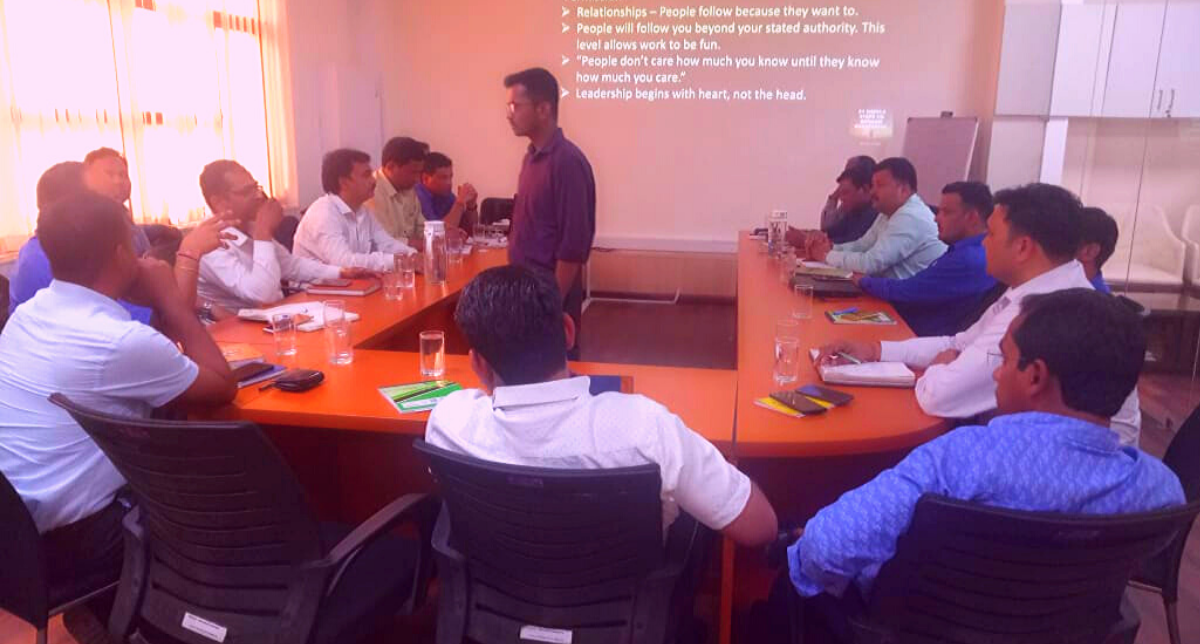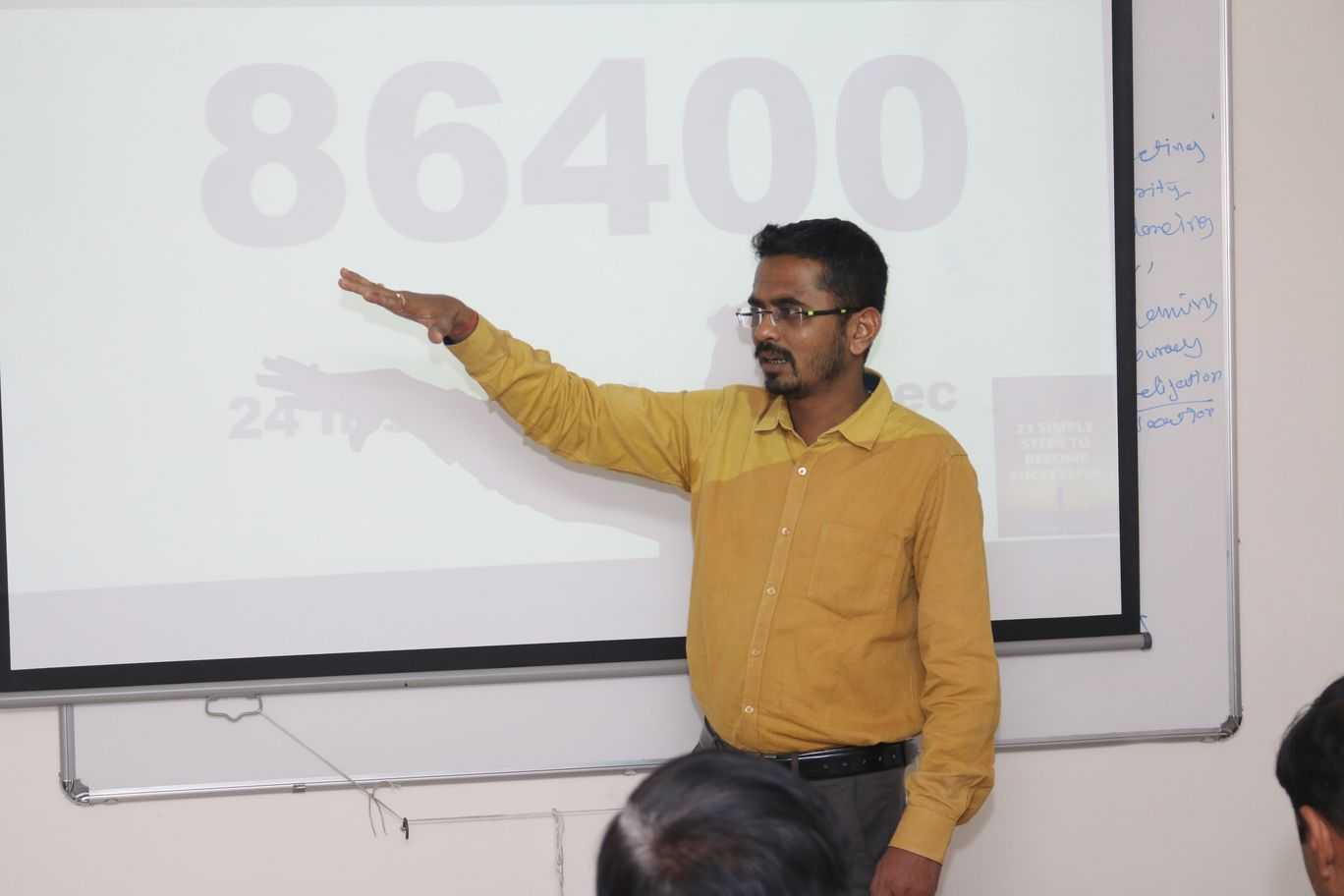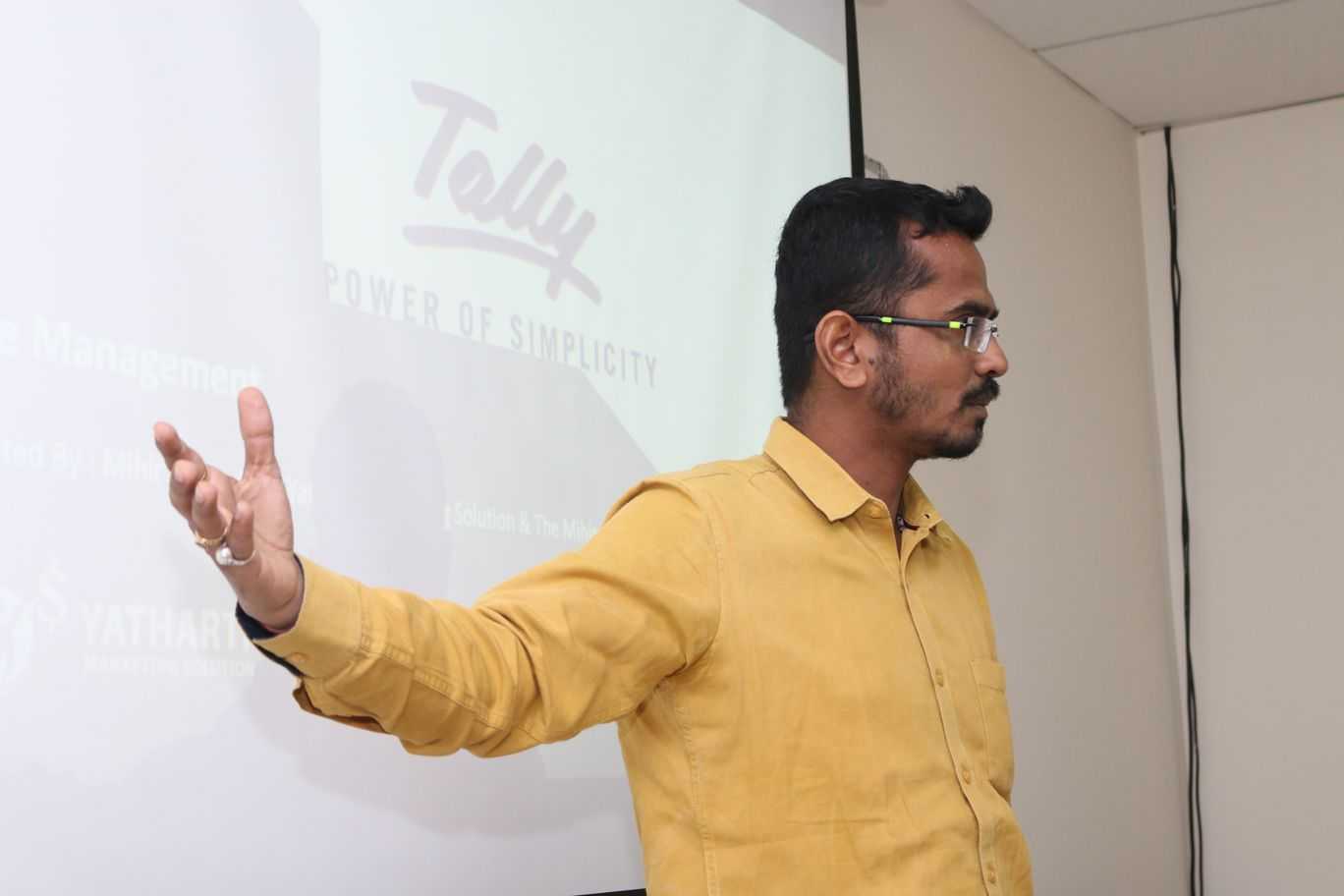 IT Sales Training Programs Modules
We have many IT Sales training modules. Our IT Sales Training will help you to Grow IT Services Sales:.
Selling
YMS's Selling module focuses on the critical structure of a sales conversation or customer meeting and provides a powerful roadmap for a successful, buyer-focused dialogue. The Consultative Selling Framework provides salespeople with a consistent, repeatable process to more effectively execute their sales conversations. This module will assist you to keep buyers in a customer-focused and boost sales results.
Strategic Account Management
Following this module, candidates will know where to focus their abilities, time and attempts and will have created detailed account strategies to boost their stage of customer value and appointment allowing long-term income development. We'll explain and offer models of how companies act in a varying marketplace, and how these influences account development.
Negotiation
This module is an interactive program, allowing persons to add more organization and approach to the negotiation procedure. This will unite presentation learning with cluster and individual trains, team negotiation observes and role plays. Consequently offering the opportunity to show and perform all new selling and sales methods, before shifting those novel skills to the office.
Mastering the Opportunity
This module for your sales team and the sales-oriented business vendor / managerial in IT who may not as yet have their sales team in position but who still want to understand outstanding business development by being trained. Within the sales training module, you will be absorbed in mastering sales, after which you will be prepared and placed to accomplish real growth.
How to Sell Professional Services
Professional Selling Skills training module ensures sales teams are prepared with the practical skills to stay one step ahead of contestants. The programs will enhance the competence and success of sales staff. Yatharth Marketing knows that to offer world-class service to customers every team member must be a high-performance sales trained.
Sales Coaching
In the YM Sales coaching module, sales leaders will discover how to assist sellers and experts accomplish their maximum sales perspective in all of their prospects. In this module, sales managers learn how to build a mutual coaching culture, make tailored coaching plans. It will profit both practiced and newly encourages sales managers.
Sales Management
It is a sales management training module that offers sales managers with verified skills, understanding and tools they require to make the bottom-line performance. This in detail program includes five important sales management capabilities: behavior-based interviewing, running sales performance, running the sales channel, sales coaching, and sales management. It will help to improve results.
Sales objection Management
Our sales objection management module will assist your team with the assurance and the methods to close more new business. Our objections methods all depend on natural human behavior and they work. Also covers novel, important insights on how to manage objections more successfully. We'll help you understand what inspires buyers to say yes – the secrets of human behavior.
Motivational Training
This module is perfect for motivating a sales team to boost their sales. If you are looking to invigorate your sales team, this is the course for you. This is a specialist module for salespeople, managers and business vendors who need to polish up their sales skills and get some innovative ideas. We motivate you with fresh ideas that will make great connections.
Body Language
Body Language Sales Training module help you to have learned how to: utilize and interpret other's body language to enhance communication, how to outfit for success, shake hands with assurance, know non-verbal communications during a person's facial appearances, arms and legs movements, walking style and attitude, how to run your own body language and much more.3
Without our clients, our work would have no meaning
Our Training Programs help brands like these boost their business & keep it growing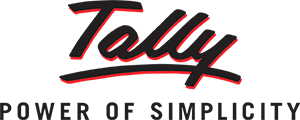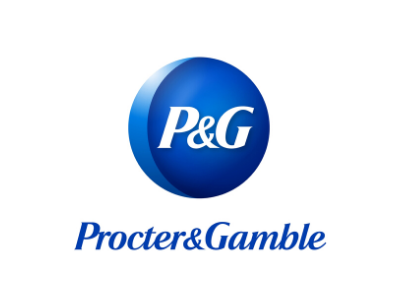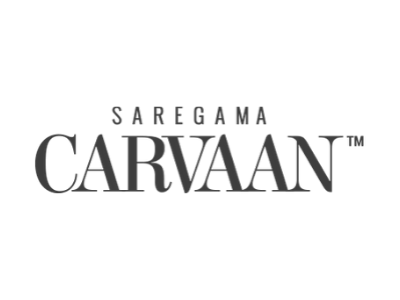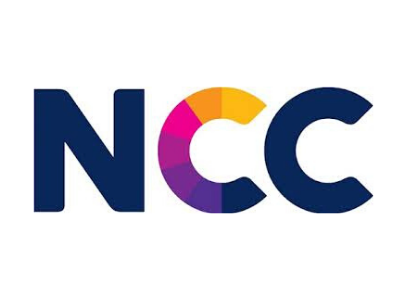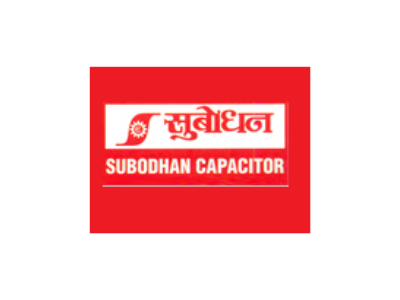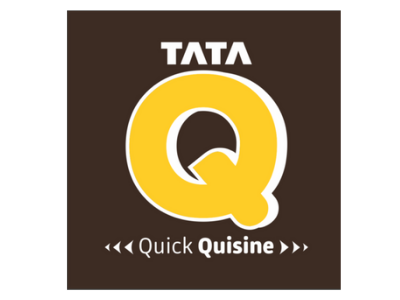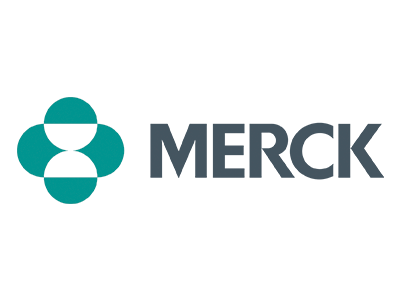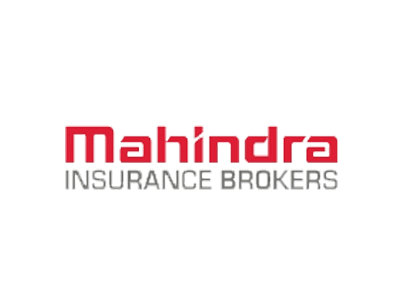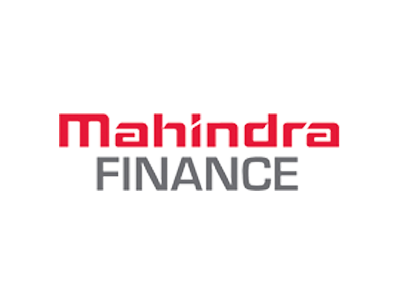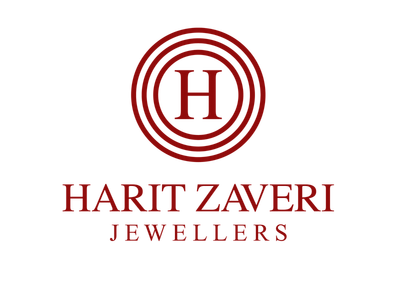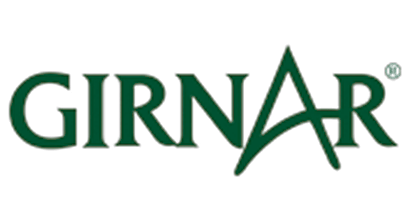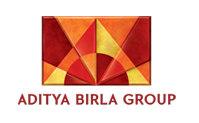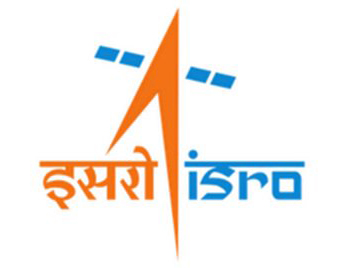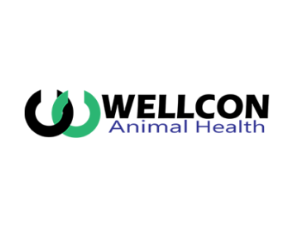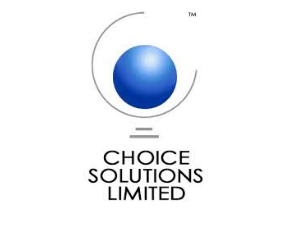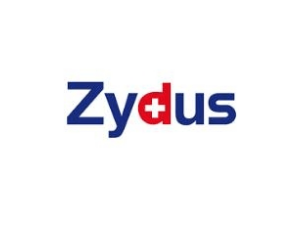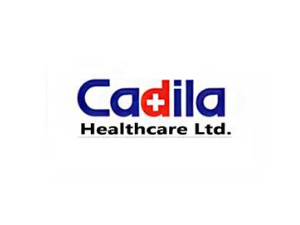 What our clients say about us?
We consider ourselves extremely lucky to have developed such strong relationships with so many of our customers. With them, we've established more than simply professional ties; we've made friends. Take a look at the feedback people have about us below.
Mihir is without a doubt, the most knowledgeable and experienced consultant I have met when it comes to Sales and Service training. His sales understanding combined with his market expertise makes him the best consultant for your Business Move. I have always marveled at Mihir's incredibly clear grasp of the sales, service and behavioral training. He has supported us for grooming our Sales and Service team as per our defined requirements and needs.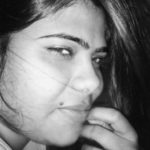 Hina Rajput
Eastman Auto and Power Ltd
Mihir has helped my business to grow tremendously. In just 2 weeks after working with Mihir and his team, my sales almost doubled. His guidance and advice is of great value to me and my team. I am forever grateful to Mihir for the new direction of my business. Mihir is the person to align yourself with if you are looking to grow your business fast!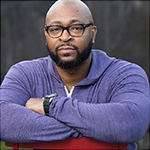 Aazim T. Sharp
Leaf Credit Solutions , USA
Mihir is an integrated sales person who understand the pulse of the business. He is innovative thinker and always ready to contribute to growth. He is very hardworking, supportive and extremely positive. He has essential characteristics: smart and analytics, fast and responsive, intelligent risk taking, focus.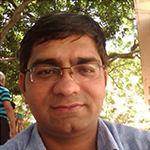 Nainesh Patel
RadixWeb, India
Mihir is really very enthusiastic person and always ready to solve my queries even in the midnight and quite helping nature. I can recommend Mihir for anyone who is really looking for stability in their personal as well as professional life." Here are the 3 tips from Mihir which I liked most. 1. Wake up Early 2. Be positive and confident 3. Implement the plan and not just make them on paper.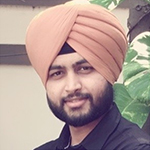 Gurupritsingh Saini
AppAspect Technologies Pvt. Ltd.
Mihir and his team for a local initiative here in Ireland over the winter of 2016/2017. As an offshore team they were absolutely excellent from start to finish. Mihir managed the project with professionalism and dedication from the beginning to the end. He is very well versed in the sales and business development skills we needed to use, very responsive with responses and guidance (even at the weekend!) and most of all reliable. Thank you for helping us build our vision!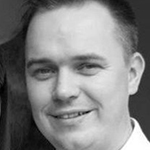 Martin Roddy
Senior Software Specialist at Pramerica
Mihir is an extremely thorough business development consultant. He is creative in his approach for making business strategies. When working on MyPrintCloud, he always aware of the key points to grow the business. In addition to his professional skills, Mihir is excellent team player, he brought in a lot of enthusiasm and leading capabilities to his team.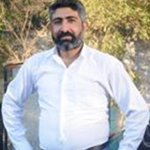 Most of other sales training and sales consultancy companies incline to be coping each other. YMS' knowledge of our business makes them very effective at understanding our needs and then helping us in a more focused way to lead 70% growth in just 1 quarters and suggestively increased our penetration and revenue in existing accounts.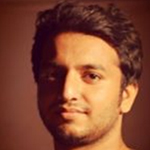 Mitul Patel
ProtonBits Software Pvt. Ltd
Mihir and guys have been working with MyPrintCloud for quite some time and establishing a Marketing and Sales channel quite effectively. The team is highly professional, motivated and result orientated. We are happy with progress and looking forward to extend and expand this relationship.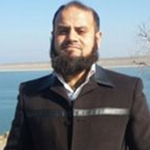 Muzzammil Waheed
Pakistan
Mihir provided excellent consultation for the product and services offered from his clients. He was very knowledgeable and always provided reasonable solutions. For his true professionalism, Mihir earns my highest recommendation.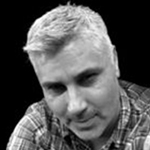 Al Battagliotti
Fantastic Industries, Inc., USA
For IT-Software Sales Training in India