Enhance your manufacturing and industrial Sales with our Manufacturing and Industrial Sales Training Programs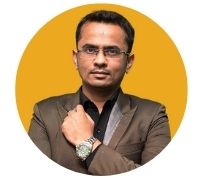 Mihir Shah – India's Top Sales Trainer

Manufacturing and Industrial Sales Training Programs for your Business
Yatharth Marketing Solutions A Leading Sales Training company based in Ahmedabad, Mumbai, Bangalore & Pune offer manufacturing and industrial sales training programs. Manufacturing and industrial sales show an exclusive set of challenges. In ever more competitive manufacturing sales surroundings, you will desire to make certain that every one of your sales team is fully-equipped with the understanding and abilities to allow them to be thriving. To suit your requirements for the stage of training essential to assist them to accomplish, it's time to turn to Yatharth Marketing Solutions. Our committed teams of experts are fervent about sales training and are very experienced at offering the manufacturing training solutions you require.
YMS Initiatives for Manufacturing Companies
YMS Initiative sales training programs adapted for manufacturing companies offers staff and managers with very reasonable, field-tested verified approaches and easily available management for accomplishing proof development. With this program, staffs are allowed to successfully sell. Staff cast in new sales roles will have a vital perceptive of selling fundamentals. Skilled manufacturing sales professionals who require finding methods to create income in unusually hard situations will have innovative ideas and first-class coaching available.
Relevant and Effective Training Solutions
We're imparting training to the sellers in the manufacturing and industrial divisions how to connect today's customers with skills that are "related, successful, and appropriate," as one seller mentioned. Training customers to fully control all of their possessions starts with crucial the significant selling performances particular to an industry. Next, we show sellers how to grow customer-focused selling skills, which eventually transforms their selling behavior. Like manufacturing and industrial training solutions, we offer Automotive Sales Training Programs and Retail Sales Training Programs courses also that enhance your selling skills in the automotive and retail sectors.
Increase Sales Skills
From prospecting and counseling selling to negotiating and closing, your sellers require the correct skills to do well in sales. We provide a complete package of sales training and sales consulting programs to provide your team with the skills they require to constantly find and win innovative business.
Create a Panel of Top Performers
To thrive in industrial sales, you require your panel to fetch their imagination day in and day out. We'll assist you to make a panel of top performers and an ethnicity of sales winner so you don't just assemble your sales aims—you constantly beat them.
Develop Your Key Accounts
A vast available opening in many manufacturing and industrial companies is increasing offered accounts. We'll train your sellers how to productively cross-sell and up-sell the complete place of your company's abilities and develop your accounts.
Sensitive competition and cost pressures in the manufacturing division have required tougher selling abilities. Though, customers, leveraging technology, are ready with levels of data before charming with a seller. This training boosts prospects in selling meetings. Yatharth Marketing's sales training for manufacturing and industrial distribution assists teams grow to this challenge by uniting more sources.
Sales Viewing & Referrals Training
Apply a restricted method and technique to visioning. Be trained skills and approaches to access and instantly connect viewpoints in a way that builds reliability, creates interest, and releases doors.
Sales Procedure Consulting
Plan a sales procedure that replicates how your consumers buy and develop an active, flexible, scalable procedure secured in demonstrable results that drive income and maintain strategic business aims and objectives.
Successful Account Strategy Training
Use a great blend of procedure, approach, and talk skills to make reliable, assessable value with key consumers in a way that assists you to boost position between your associations, and develop the business.
How much does it cost for Manufacturing and Industrial Sales Training Programs?
For 1 Day
Gold
Time: 8 Hours
Mastering the Opportunity
How to sell professional services
Sales Objection Management
Strategic Account Management
Post and Pre Training Assessment
Certificate For Participation
Feedback And Execution Plan
For 2 Days
Diamond
Time: 16 Hours
Mastering the Opportunity
How to sell professional services
Sales Objection Management
Strategic Account Management
Post and Pre Training Assessment
Certificate For Participation
Feedback And Execution Plan for each Individual
For 3 Days
Platinum
Time: 24 Hours
Mastering the Opportunity
How to sell professional services
Sales Objection Management
Strategic Account Management
Post and Pre Training Assessment
Certificate For Participation
Feedback And Execution Plan for each Individual
For 4 Days
Rhodium
Time: 32 Hours
Mastering the Opportunity
How to sell professional services
Sales Objection Management
Strategic Account Management
Post and Pre Training Assesssment
Certificate For Participation
Feedback And Execution Plan for each Individual
About Mihir Shah, Technology Guru & Sales Training Consultants
Mihir Shah is a reputed Speaker, Sales Trainer and Motivator who transforms businesses and teams with insightful training. With decades of experience in Sales Training, he is sought after for his latest techniques to drive faster scale, higher efficiency and sustained development. Mihir's sessions have inspired more than 450+ corporate companies all over the country.
He is responsible for industry-leading Corporate Training, Leadership Training, Sales Training, and Sales Consultancy that have a strong, lasting impact. With a keen understanding of employee psychology and a drive to inspire success, Mihir can help your team achieve your goals faster.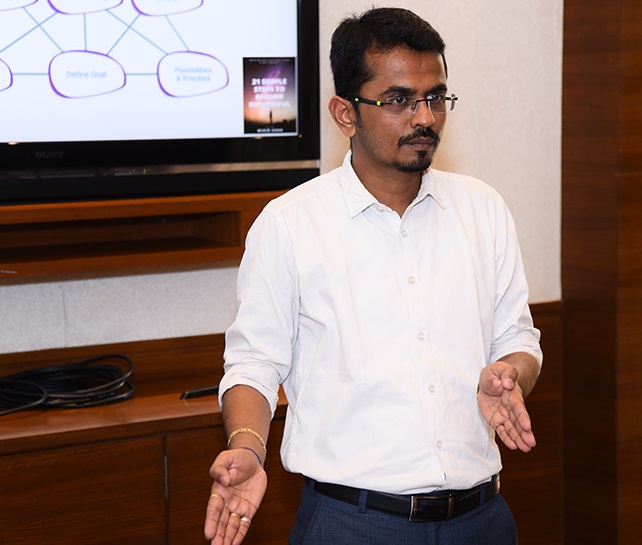 View the Glimpses of Training Programs organized by Yatharth Marketing Solutions for Clients like you!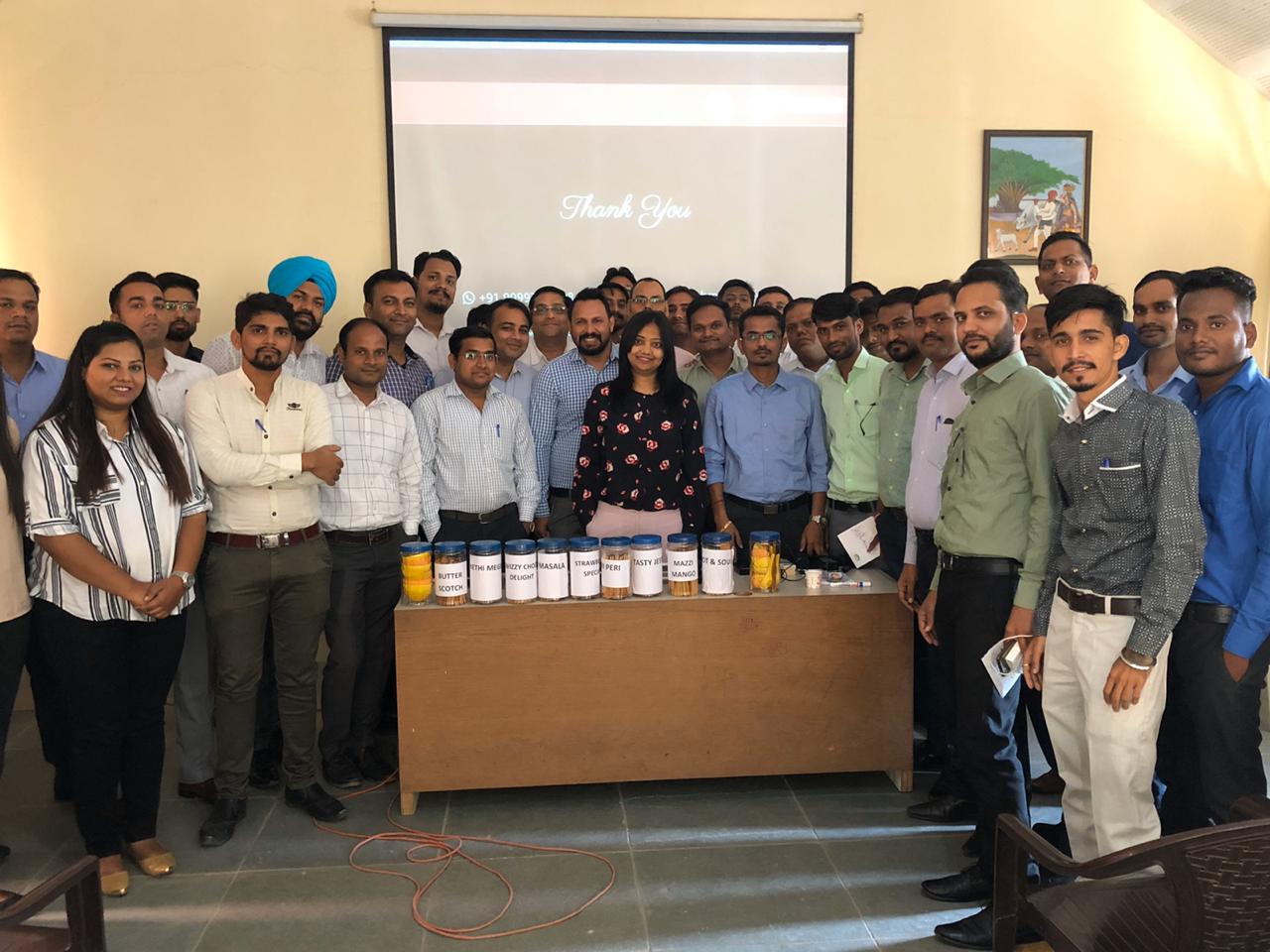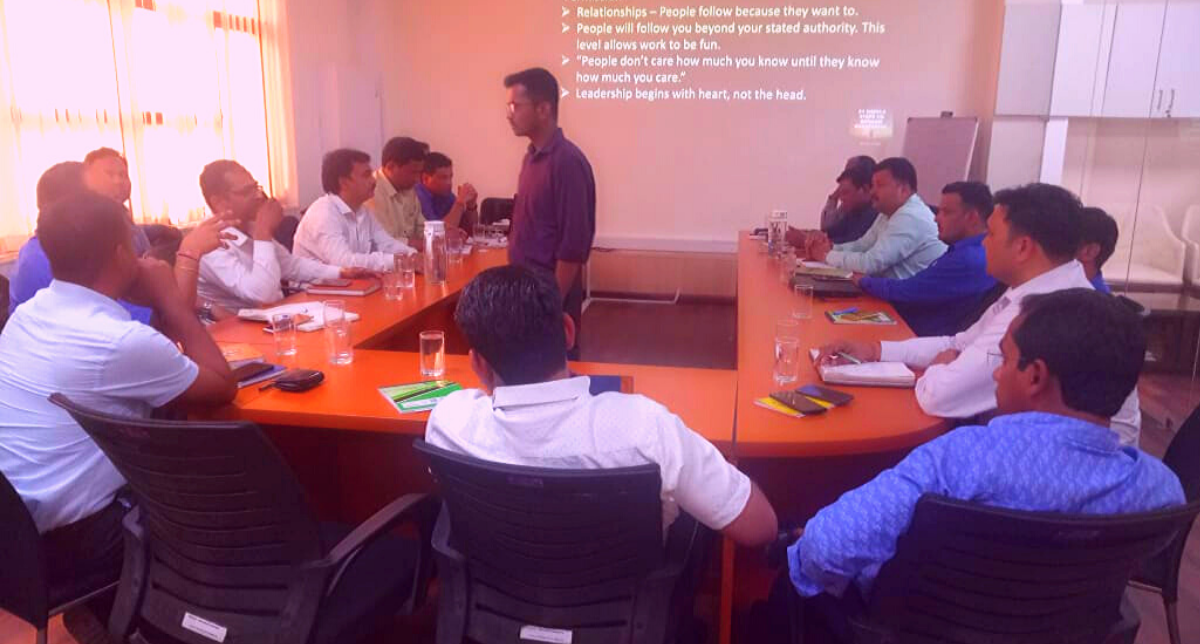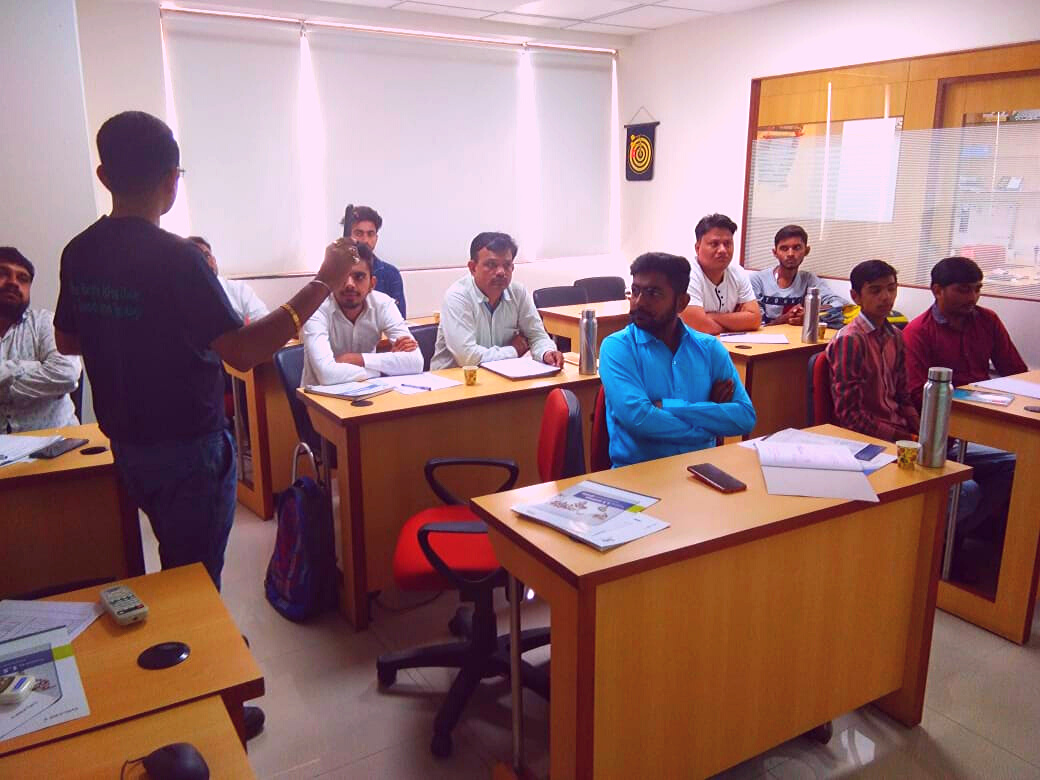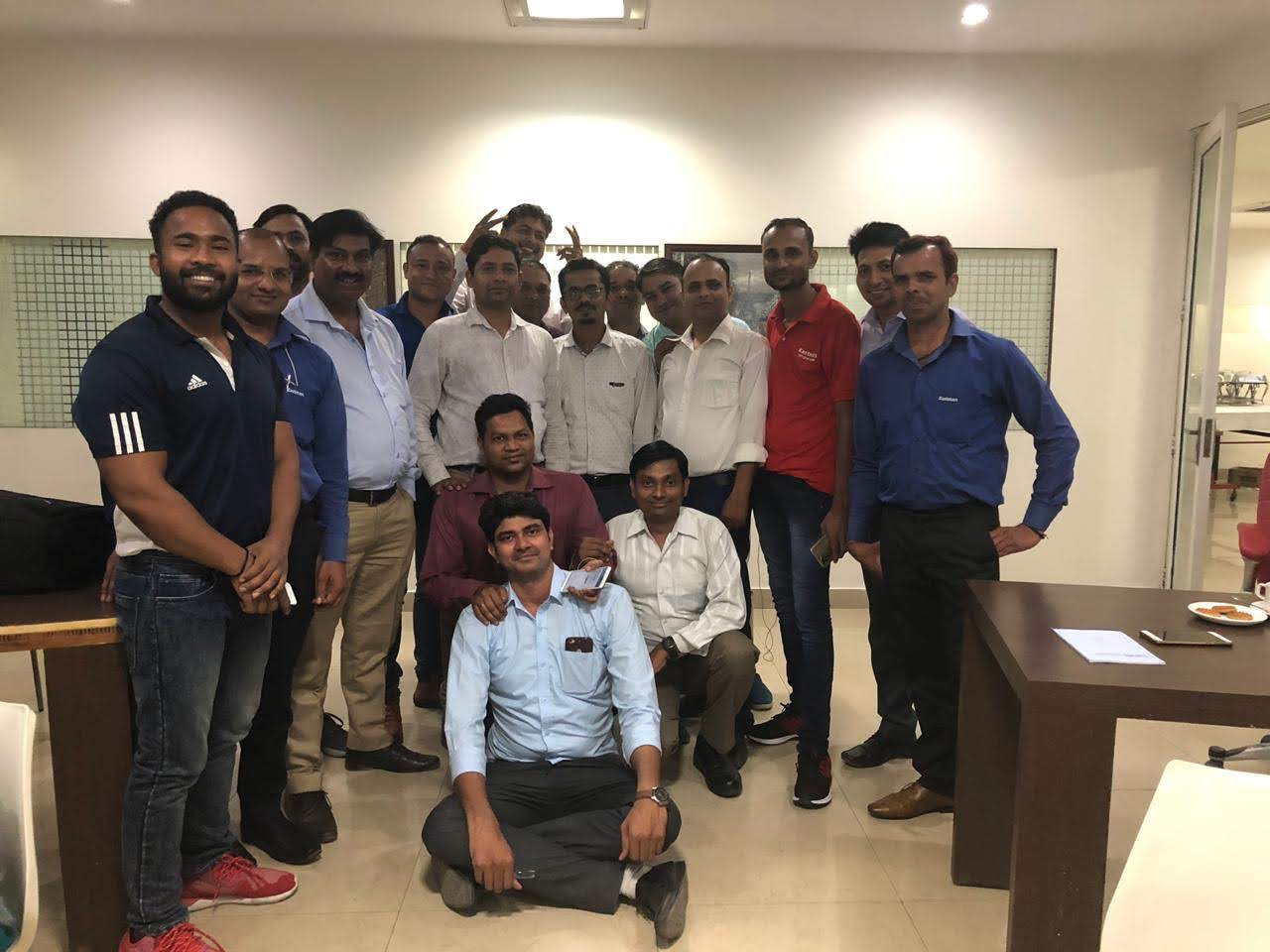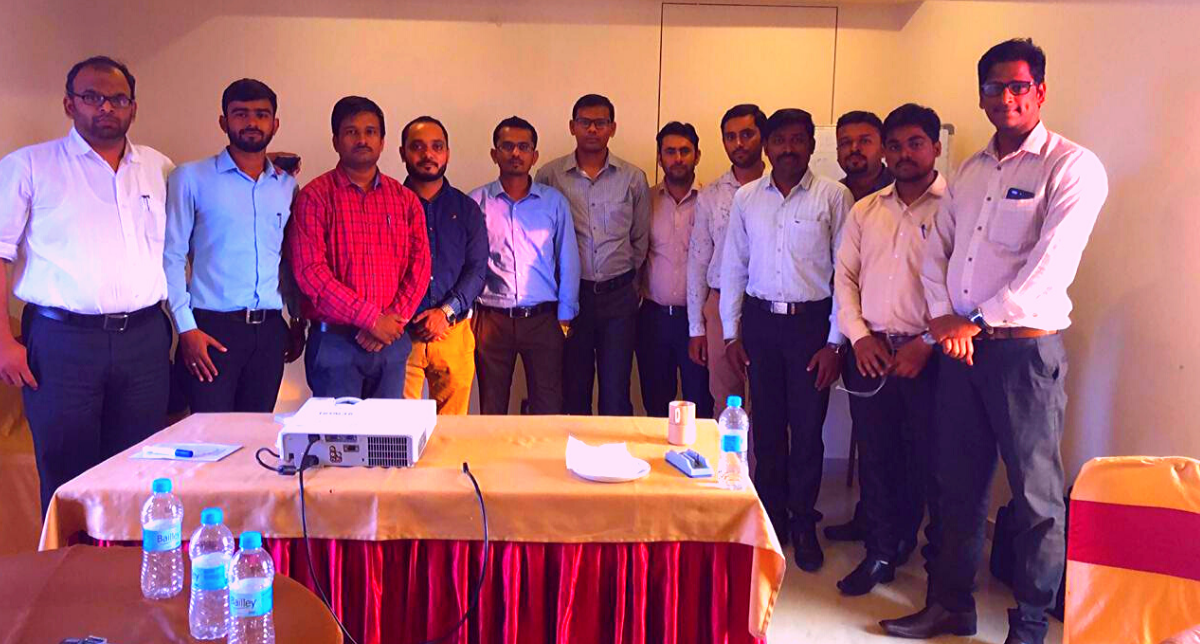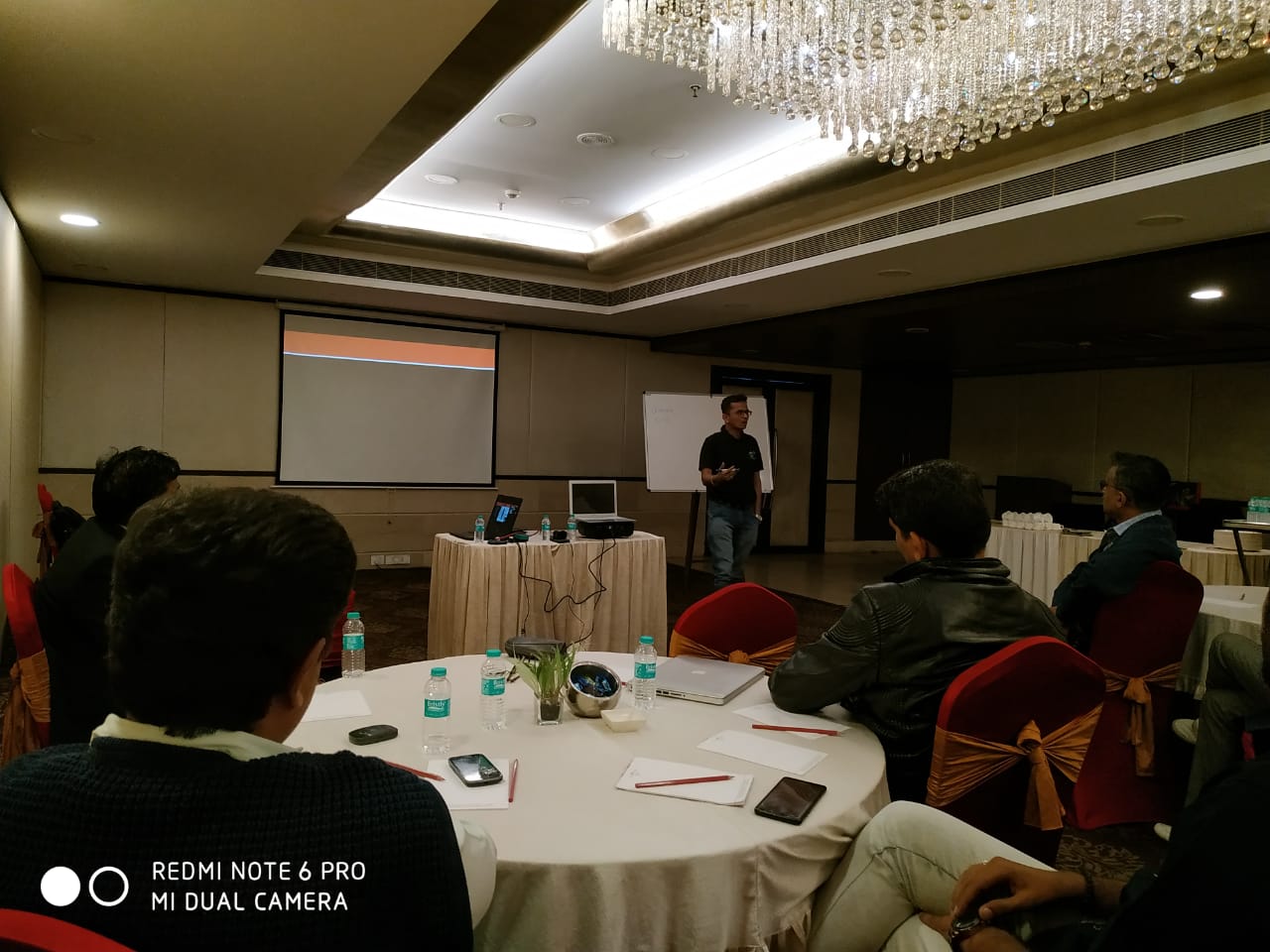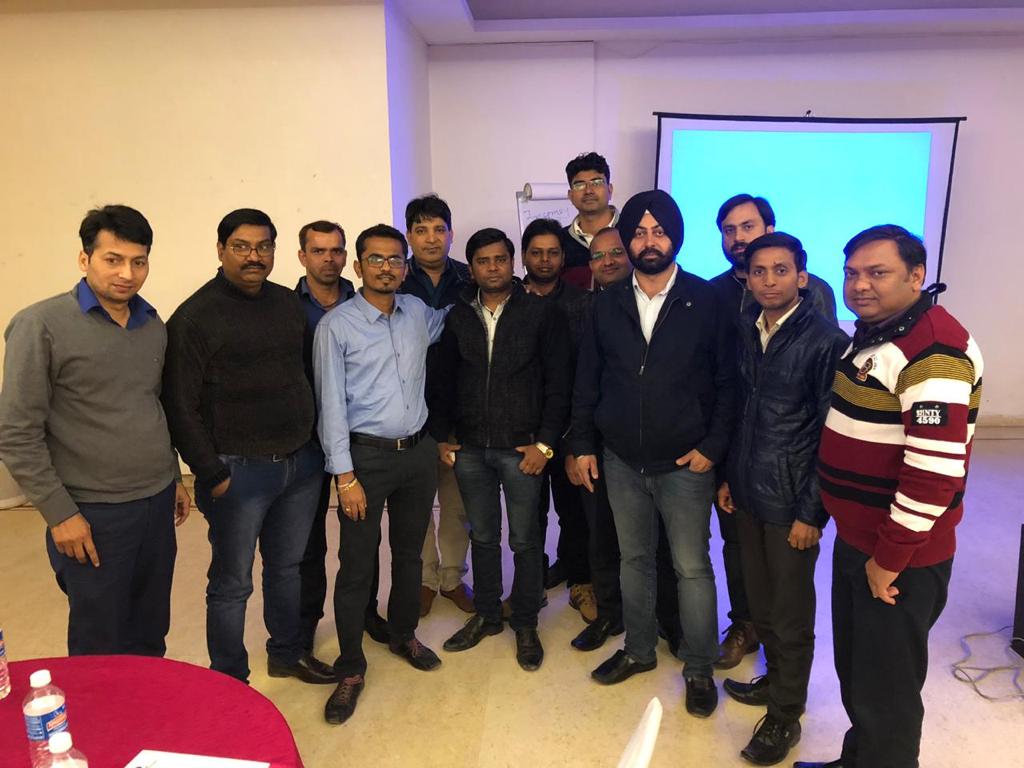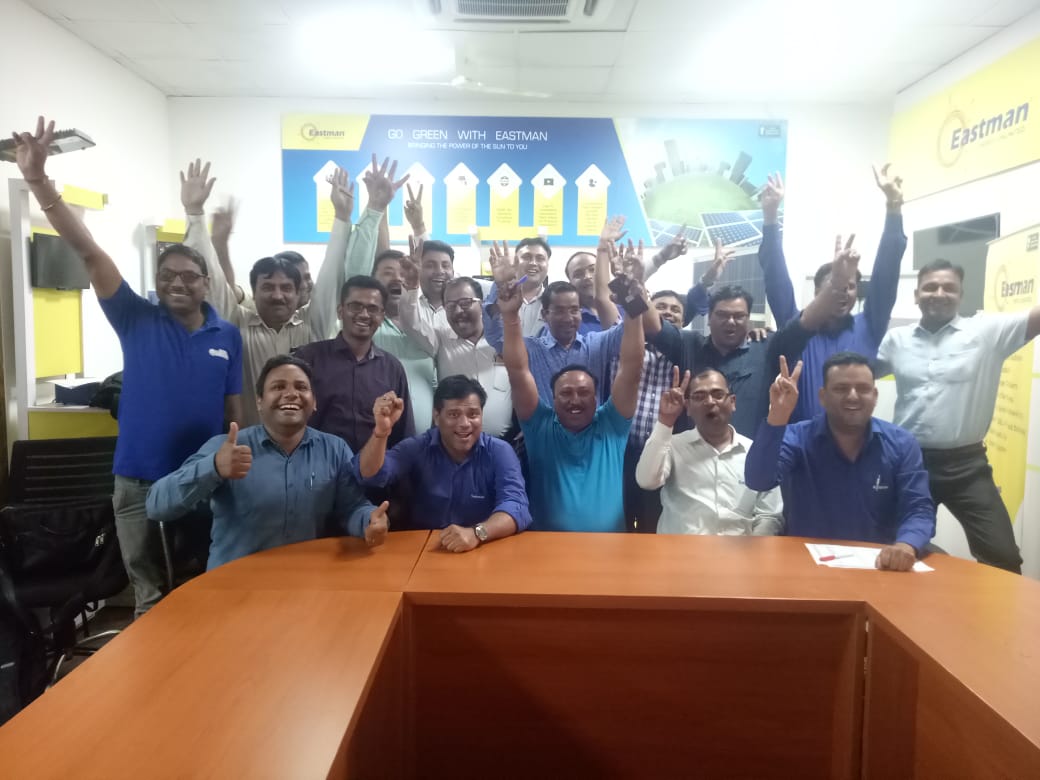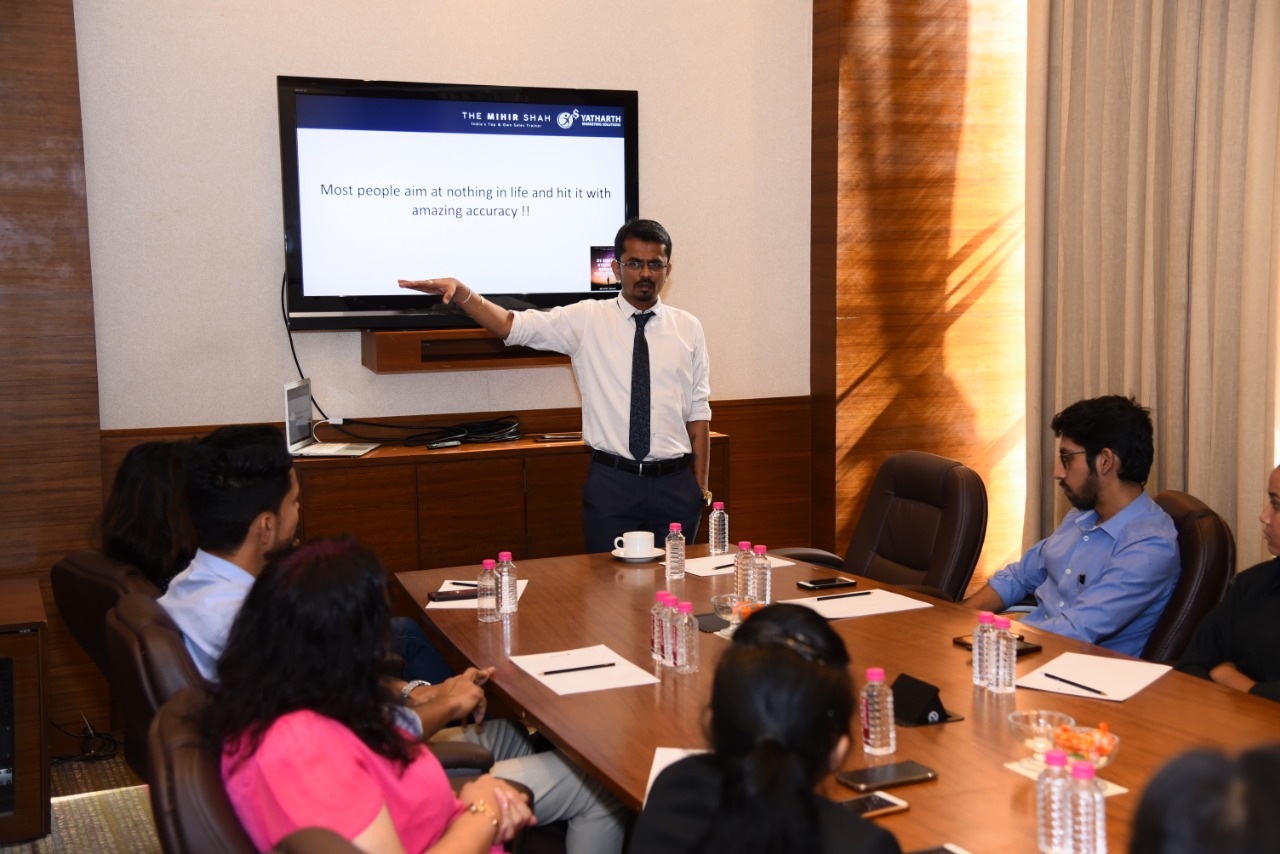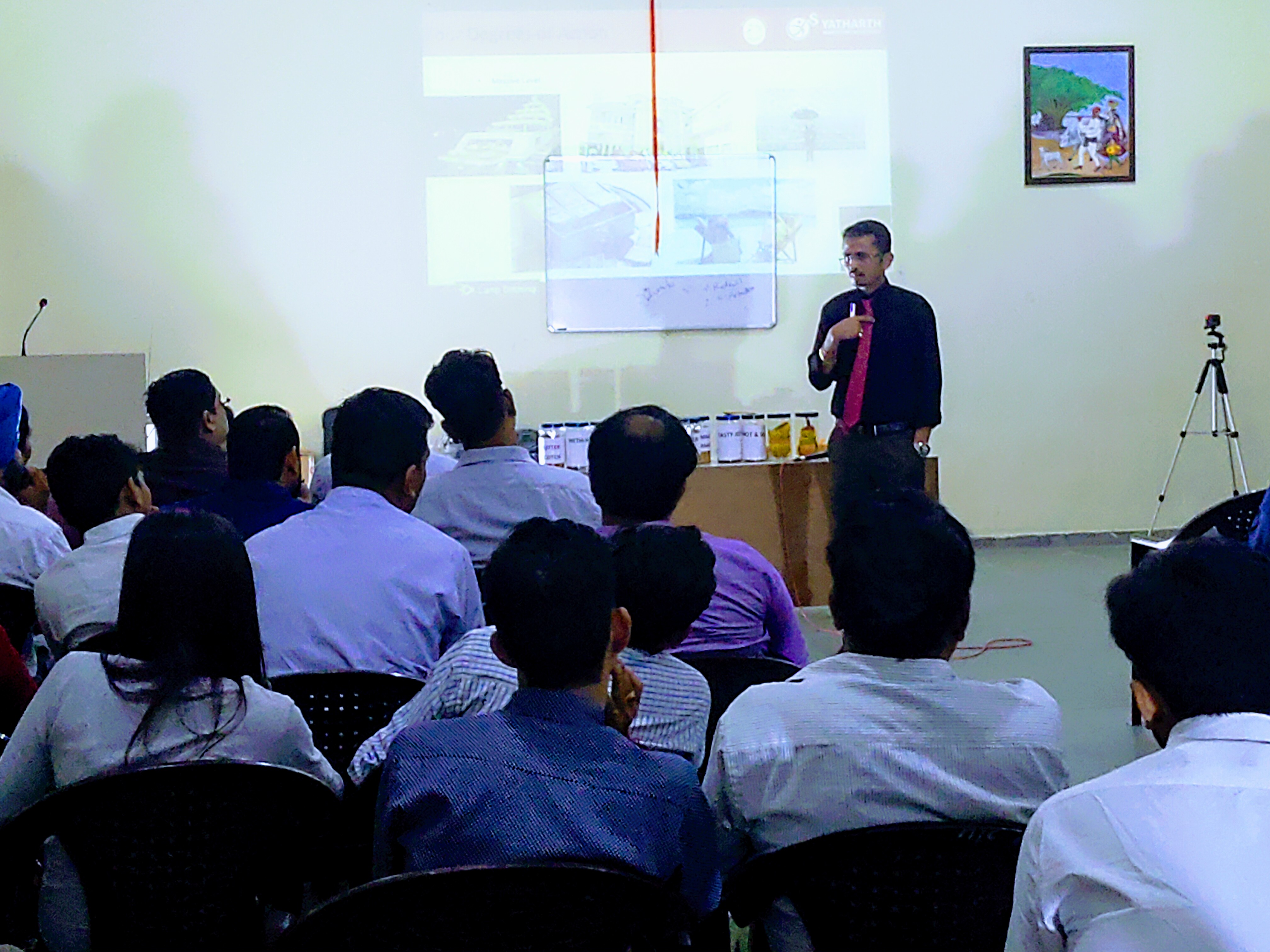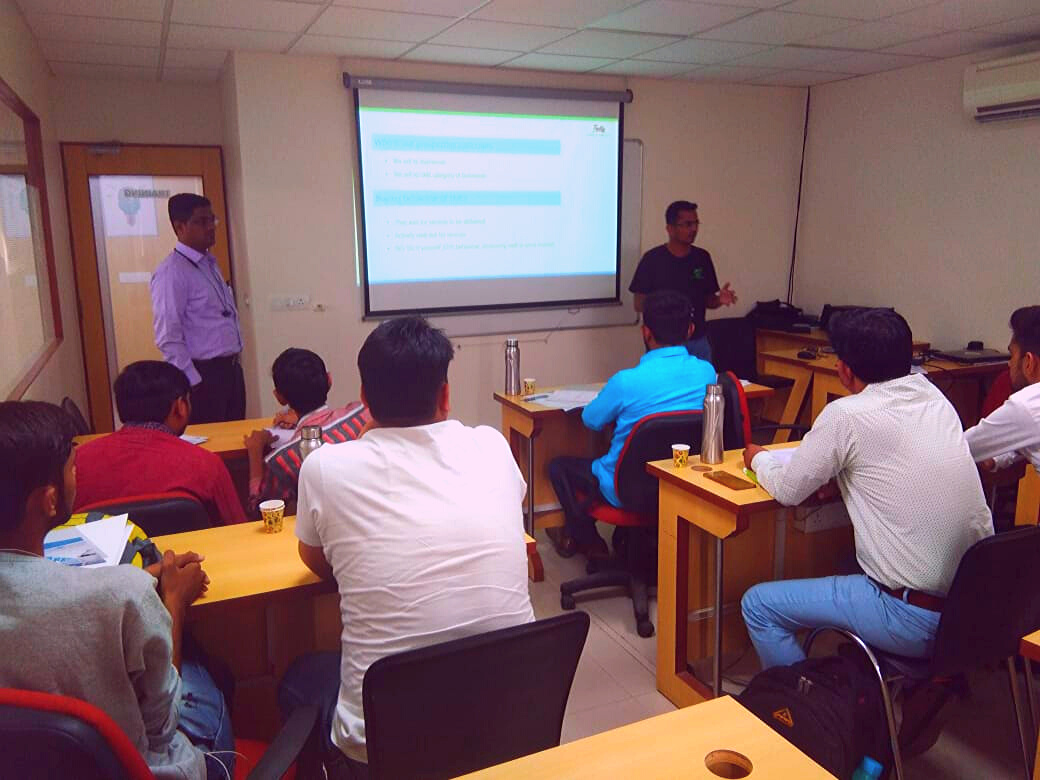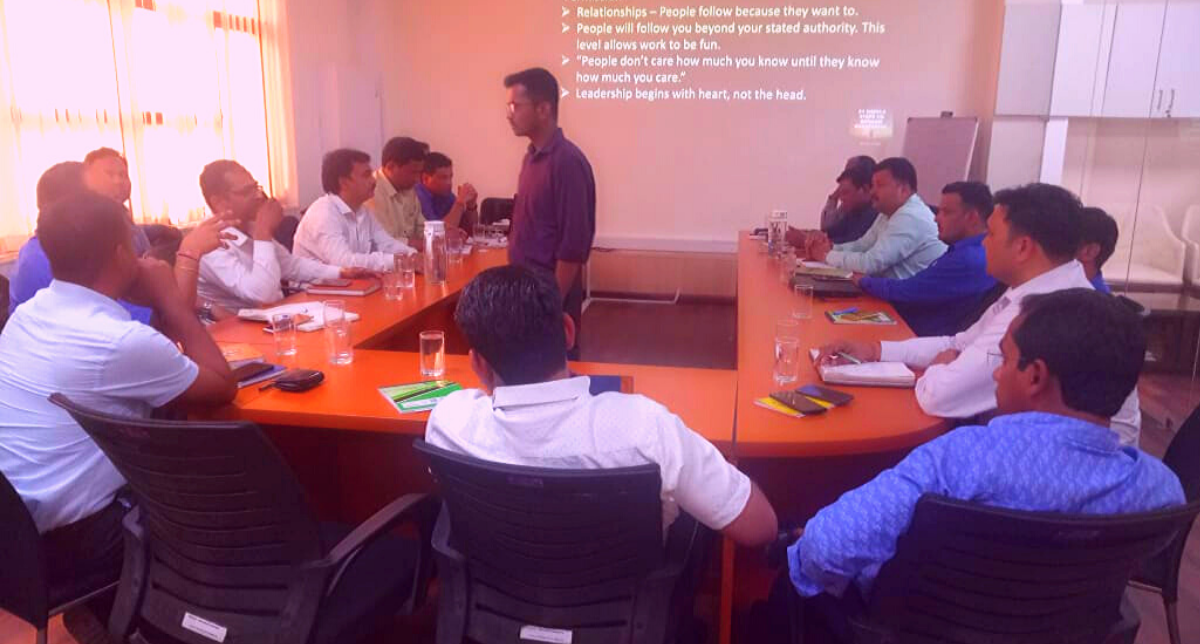 Manufacturing and Industrial Sales Training Programs Modules
We have many Manufacturing and industrial Sales training modules. We make sure once the training is completed you get best of it.
Selling
Manufacturing is the driver of modernization and rising technologies. YMS has aligned with some of the foremost worldwide manufacturing companies to offer complete solutions based on a profound understanding of this industry. Our methodology merges a market-proven sell with a pioneering and customizable approach to knowledge that makes sure your sales teams train, master, and relate those performances in front of your clients.
Strategic Account Management
Our Strategic Account Management Module will assist you to do just this. We'll target your association against our proprietary database of Top Performers in strategic account management and discover your maximum prospects for increasing strategic accounts. We'll then develop an action plan as well as the procedures and structures you require to grab these opportunities. YMS also offer ongoing coaching and support to exploit implementation and achievement.
Negotiation
This module will assist participants to know the essential kinds of negotiations, the levels of negotiation and the skills required for thriving negotiating. We'll assist you to boost the win ratio and reduce the sales cycle by successfully important the negotiation with confidence and control of a successful, commonly helpful result. Effectively rationalize value to keep or boost deal size.
Mastering the Opportunity
With YMS's Sales Plan, we'll reveal the most opportunities for sales growth at your association and offer you with a roadmap to understanding this development. We'll estimate your production in each of these sets and provide detailed suggestions on where you require focusing. We discover the areas of maximum opening for sales development at your company and offer a map of action for you to understand these openings.
How to Sell Professional Services
We'll teach you to sell professionally. A self-paced how to sell professional training course made by consultants, for consultants. You'll find out how to bring in a reliable flow of gainful new products while keeping a lively performs of clients. In addition, you'll acquire downloadable tools and suggestion channels to use on-the-job. It's a verified procedure that has labored for thousands of specialized.
Sales Coaching
Yatharth Marketing sales coaching can assist your sellers and sales teams to make breaches and change results. A successful coach can be the most important factor in a seller's success. With Yatharth Marketing Sales Coaching, we'll work with your sellers one-on-one or in small sets to show sellers' actions, keep them on road, boost skills, and assist sellers to accomplish top performance
Sales Management
In the YMS Sales Management training program, members study how to express the people on their teams, keep them inspired, and hold them responsible so sellers not only meet but constantly beat sales targets. YMS Sales Management will enable you to set free the inspiration, power, fervor, and promise of your sales teams over the long-term. The team will be effective communicators with this module.
Sales objection Management
Experiencing a sales objection can be a discouraging occasion. Through this module, your participants will be trained on how to remove the objection and push through to get the sale. Also, the best quality services can be curved behind and learning how to defeat these rejections will of big advantage. You will able to be trained in how to let down objections and close the sale.
Motivational Training
YMS's sales training improvement content focuses on training methods for sales motivation that manufacturing and industrial sectors can implement instantly to force performance enhancement. The program provides them with the procedure and skill they require to offer high-impact admire. They also perform tailoring motivational sales approaches to person team associates, sharing opinion up when suitable, and connecting rewards to behavior.
Body Language
Yatharth Marketing Body Language Sales Training module allows you to recognize and interpret a range of motions and language, including position, hand motions, expressions, the handshake, walking style, and eye movements. The module offers you with a complete perceptive of how to understand body language so that you can not only manage your own body language but decipher others as well.
Without our clients, our work would have no meaning
Our Training Programs help brands like these boost their business & keep it growing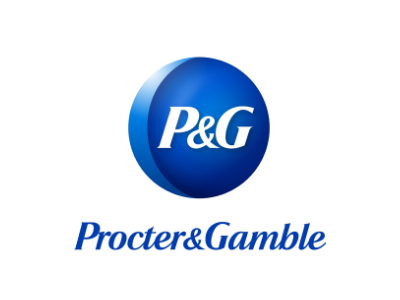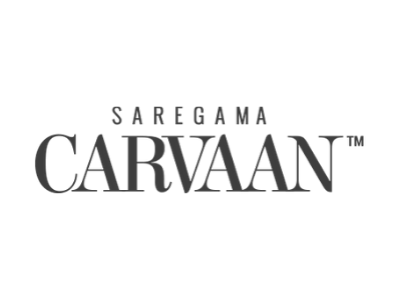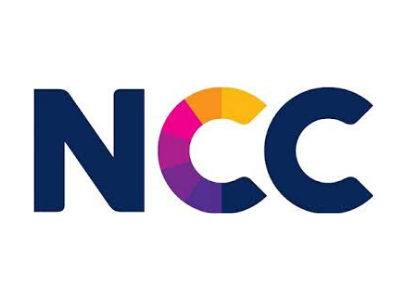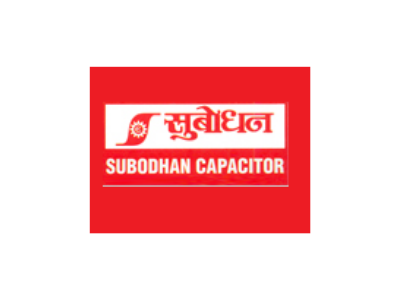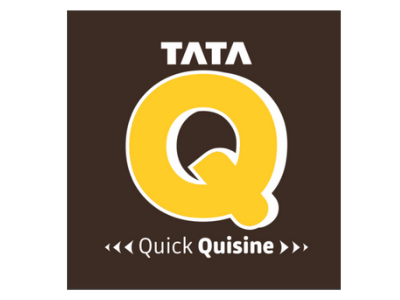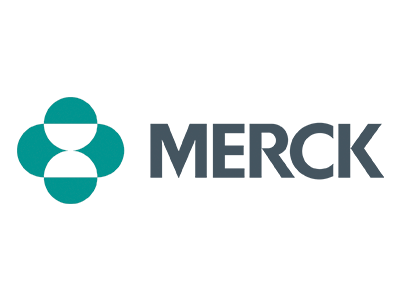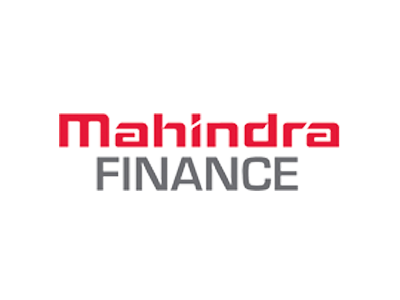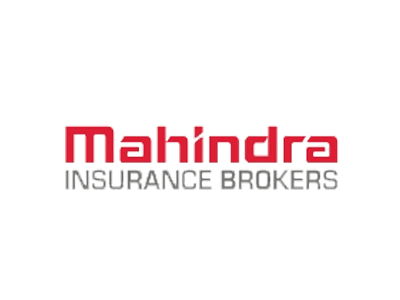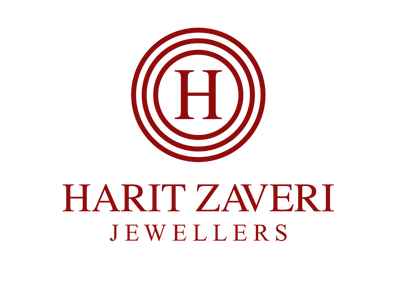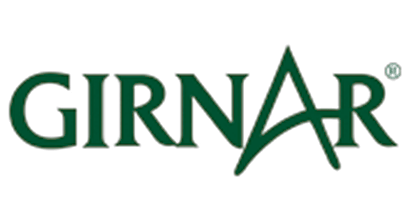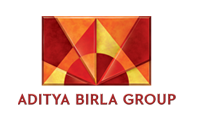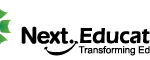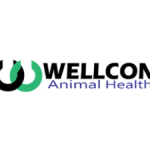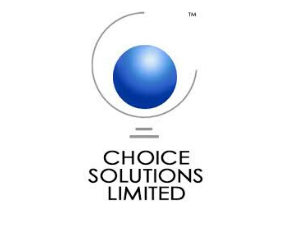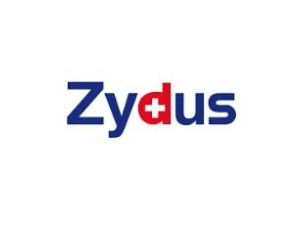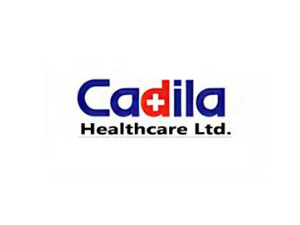 For Manufacturing and Industrial Sales Training in India