Empower Your Sales Team with World Class Pharmaceutical Sales Training Programs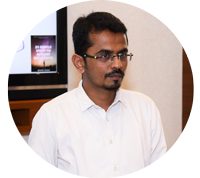 Mihir Shah – India's Top Sales Trainer
Yatharth Marketing Solutions is a Best Sales Training company based in Ahmedabad, Mumbai, Bangalore, Pune & Dubai offer pharmaceutical sales training programs. Every pharmaceutical companies have a sales team and best salesperson too. But, they well equipped with the knowledge and skills to sell a product at the best price? Selling effectively is the skill not everyone will possess. Our Pharmaceutical Sales Training programs are taking new heights and there is an increasing demand for the same. With our pharmaceutical training programs, your pharmaceutical sales representatives can be equipped with the best strategies and skills that they may need to successfully close a deal.
Why a Pharmaceutical Sales Training Programs is required?
Currently, in the pharmaceutical companies world, they may be some with exceptional skill to be able to sell, but they may also be some who keep shying from talking. With the help of our pharmaceutical sales training programs, you can equip your pharmaceutical sales representatives with the required sales skills and sales strategies. Going to the market may not be difficult, but the most important job begins after that. Is your sales team ready for that? This is a call to all the pharmaceutical sales representatives to hone your sales skills and be the best.
Proven Pharmaceutical sales training programs
YMS sales experts have developed innovative and effective Pharmaceutical Sales Programs. It has been tested and proven quiet successful to many pharmaceutical firms over the years.

Methodology for Long-term
Success over Short-Term Fixes
Our exclusive sales methodology emphasizes on the open-ended replication of what is popularly known as "reinforcement training." It enhances your learning path that helps to augment your success.

Unique Sales Training
Methodology
Even after the completion of our first training takes place; we'll continue to support your people with continuing training practicum, personal coaching sessions, and interactive online tools. We are the only Training Organization that has constant touch and support with you even after completion of sales training.

Simplicity
The YMS Sales approach is simple and easy to apply in your team's routine activities. We don't work on building attitude or adding strategies they won't even use, but sales skills that will add to their growth and help them even in their personal lives.
To know about Pharmaceutical Sales Training Programs Cost Click Here
An Overview
YMS's broad suite of Pharmaceutical sales training modules consists leveraging the latest in technology and industry-leading sales trainers, plugging-in with the large sales approach, procedure & prospects. Pharmaceutical Sales representatives teams are trained from the ground-up, factoring the detailed geo involved and real-world challenges for complete sales ecosystem growth.
Bridging the gap between Sales reps and customers
Our training programs aren't a one-size-fits-all solution. The training evaluations will recognize any gaps in your existing training initiatives and employee skill sets. These gaps will be evaluated and curved into the organization's training goals.
Augmenting Customer Relationship
Our Sales Training can make you stand out in the customer's mind because of your diligence, understanding and satisfying resolutions. Trained front-line customer service reps play a major role to boost your company's customer satisfaction scores.
Boosting Cross-selling
Our Sales Training program can assist cross-functional teams to enhance in a highly coordinated manner by increasing specific individual and organizational skills to cross-sell and up-sell.
To know about Pharmaceutical Sales Training Programs Cost Click Here
Client Video Testimonials


About Mihir Shah, Pharmaceutical Sales Trainer & Sales Consultant
Mihir Shah is CEO and Founder of YATHARTH Group. He is able to draw several years of experience imparting to management, sales, and sales training serving wide industries. Mihir has assisted companies to grow incomes and enhance customer satisfaction score as well as assisting managers, leaders, and directors enhance the performance of their team with training.
He firmly believes that one size does not fit all; this is especially true when we have clients from different industries and with a huge range of skills required. So, we make customized training programs for all our clients suiting to meet their business objectives and which have proven to deliver excellent results for them!
What are the modules we are going to cover in Pharmaceutical Sales Training Programs?
We have many Pharmaceutical sales training modules that we will include in our sales training services. We ensure that once the training is over you have the best man out there.
How much does it cost for Pharmaceutical Sales Training Programs?
Selling
Negotiation
Mastering the Opportunity
How to sell professional services
Sales Objection Management
Motivational Training
Sales Management
Strategic Account Management
Sales Coaching
People Skill
Fast Audit
Digital Marketing
Certificate for Participation
Feedback and Execution Plan
90 Days support
8 Hours
Checkout cost
Selling
Negotiation
Mastering the Opportunity
How to sell professional services
Sales Objection Management
Motivational Training
Sales Management
Strategic Account Management
Sales Coaching
People Skill
Fast Audit
Digital Marketing
Certificate for Participation
Feedback and Execution Plan
90 Days support
16 Hours
Checkout cost
Selling
Negotiation
Mastering the Opportunity
How to sell professional services
Sales Objection Management
Motivational Training
Sales Management
Strategic Account Management
Sales Coaching
People Skill
Fast Audit
Digital Marketing
Certificate for Participation
Feedback and Execution Plan
90 Days support
24 Hours
Checkout cost
Without our clients, our work would have no meaning
What our clients says about us
YMS is not providing just a consultancy to organizations. They are creating complete customized process and training sessions which are specific to our issues and gives us solutions to overcome them successfully each time. They are available 24by7 which give us more comfort-zone. We can call Mihir any time and there will be prompt and positive response each time.This makes a huge difference for any business and we can completely depend on YMS

Daniel Paciornik
YMS is not providing just a consultancy to organizations. They are creating complete customized process and training sessions which are specific to our issues and gives us solutions to overcome them successfully each time. They are available 24by7 which give us more comfort-zone. We can call Mihir any time and there will be prompt and positive response each time.This makes a huge difference for any business and we can completely depend on YMS

Muzzammil Waheed
YMS is not providing just a consultancy to organizations. They are creating complete customized process and training sessions which are specific to our issues and gives us solutions to overcome them successfully each time. They are available 24by7 which give us more comfort-zone. We can call Mihir any time and there will be prompt and positive response each time.This makes a huge difference for any business and we can completely depend on YMS

Gayatri Verma
YMS is not providing just a consultancy to organizations. They are creating complete customized process and training sessions which are specific to our issues and gives us solutions to overcome them successfully each time. They are available 24by7 which give us more comfort-zone. We can call Mihir any time and there will be prompt and positive response each time.This makes a huge difference for any business and we can completely depend on YMS

Hayley Justine Thompson



Daniel Paciornik
Make Enquiry
For Pharmaceutical Sales Training in India