Visualize your Potential with Professional & Business Sales Training Programs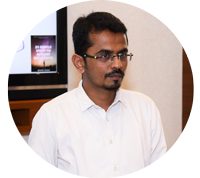 Mihir Shah – India's Top Sales Trainer
Boost Mental Strength & Performance with Professional & Business Sales Training Programs
Yatharth Marketing Solutions A Leading Sales Training company based in Ahmedabad, Mumbai, Bangalore & Pune offer professional & Business sales training programs. Our professional and Business Sales training programs afford company privileged the prospect to provide in both professionals and their sales teams in a diverse and idea-provoking way leaving an inheritance of freedom, positive and improved effectiveness. We offer tailored onsite sales training programs for both companies and persons customized for your business purposes. Our unique sales programs assist in enhanced team inspiration and sales performance. Yatharth Marketing Solutions to assist you to progress your sales performance and drive income.
Why Professional and Business Sales Training is required?
According to recent research, around 55% of salespersons lack basic sales skills. Most of them are likely to overlook about helping their customer's requirements first before filing their bottom-lines. Learning to hold negative response, recognizing and succeeding consumer profiles and arranging for sales presentations and mastery of negotiation methods are essential skills a new salesperson requires to own. We've discovered that even after attending successful presentation skills programs, some salesperson still lacks the negotiation nuances to outshine at a job.
Enhance Your Buy in Rate and Close More Rates
We are professionally trained as a business communications expert and also have knowledge in sales training programs. We will help sales teams to promote their methods, understand with their sales views and close more agreements for their companies to progress the bottom-line.

Professional & business Sales
Team Training & Motivation
With your sales power to release their own potential. Offering your sales teams the tools, methods and psychological constructs to improve inspiration, self-effectiveness, clear thoughts, mutual team working and sales performance.

Sales Fundamentals
Programs
Using idea leadership and world-class methodology and models. The sales-mind combines conventional sales skills with the tools methods and psychological constructs to make sure that the skills are functional by sales management in the office.

Sales Leadership
Programs
The sales mind method combines conventional leadership and management theory and models with the tools techniques and mental constructs to enhance individual and team focus, flexibility, inspiration, and understanding.
An Overview
Our professional & business sales training programs go far beyond the transport of information and give the prospect for companies to re-visit their sales procedure and re-think the learning required to be top-performing sales professional. We assist you to design, execute and perform a sales training programs that captures and converts leads.
Connect Genuinely
Overcome obstacles in capturing your viewer's interest and get them to like you by making an authentic connection. Be trained how you can create the bond with your audience directly with established practices.
Control the Sale through advice
Boost your sales extensively by equipping yourself with our vital persuasive sales organization that will be trained in during our sales training programs. Master influence by emotional-selling and reverse psychology.
Selling throughout Storytelling
Saying compelling stories assist your customers to memorize and trust you. Find them on board with you throughout our sales training where you will learn how to mesmerize your viewers through our sales-storytelling techniques.


About Mihir Shah, Technology Guru & Sales Training Consultants
Mihir Shah is CEO and Founder of YATHARTH Group. He is able to draw several years of experience imparting to management, sales, and sales training serving wide industries. Mihir has assisted companies to grow incomes and enhance customer satisfaction score as well as assisting managers, leaders, and directors enhance the performance of their team with training.
He firmly believes that one size does not fit all; this is especially true when we have clients from different industries and with a huge range of skills required. So, we make customized training programs for all our clients suiting to meet their business objectives and which have proven to deliver excellent results for them!
Client Video Testimonials
Professional And Business Sales Training Programs Modules
We have many professional and business sales training modules. We make sure once the training is completed you get best of it.

Selling
Apply an influential roadmap and skills for victorious requires-based dialogue that helps you with the important information required to place a persuasive solution that drives customer value and distinguishes your team. Boost revenue by enhancing close ratios for new consumers and increasing business with presented consumers and make new and larger prospects by surfacing unrecognized requirements.

Strategic Account Management
Use a blend of procedure, strategy, and dialogue skills to make reliable, assessable value with key consumers to expand a deeper understanding of the consumer's business, boost alignment between your organizations, and develop business. Our Strategic Account Management offers a customer-focus method for recognizing priority accounts, capturing and examining significant information.

Negotiation
Negotiation skills training module developed for sales professionals. This module assists professionals in sharpening their skills in negotiation, approaches and the planned use of their skills to be able to accomplish a cost-effective transaction while keeping client reliability. Sales professionals are trained to be clever to reduce the possibility of losing profits even.

Mastering the Opportunity
Mastering the Opportunity module ensures contributors will achieve the assurance to steer and negotiate sales deals with a deeper perceptive of customer engagement best performs. Whereas preparing for negotiations and possible objections, candidates will learn to self-confidently negotiate based on value and protected lasting business with their customers. It will develop and use personal systems to follow-up with customers.

How to Sell Professional Services
The foundation of our training modules intended to make sustainable changes in sales actions. Our training modules are not single incidents, but rather part of a usual sales training system that consists of evaluation, customization, appealing training, and ongoing support. At YMS, we deliver training programs that create real behavior change and enhance sales results.

Sales Coaching
Sales Coaching module is an expert training module for sales managers that allows them to predict future sales correctly, control sales team channels, evaluation opportunities, build person sales professionals' skills, and offer perceptive opportunity coaching to win more industry. Specially designed to give a repeatable and highly resourceful assessment and coaching pace.

Sales Management
Sales Management is a modular program, intended to be modified to the unique needs of each customer. The ordinary instructor-led sale management training is a highly interactive module. We discover that a combined learning method that integrates a merge of delivery modalities creates the best results. It explains the significance of verifiable results in the sales procedure

Sales objection Management
We have created a training module that will allow you to sharpen your selling skills and beat objections in sales. Our training module will assist you to expect and decrease these objections and twist you into a more winning, more reliable sales person. Not only that, you can even merge this session with our other training modules.

Motivational Training
Our sales manager training enhancement content focuses on teaching methods for sales motivation that managers can execute directly to drive performance development. The programs provides them with the procedure and skill they require to offer high-impact commend. Participants in our sales motivation training also perform how to oppose the enticement of mixing positive advice with praise.

Body Language
Body language is the main element of anyone's selling skills. This gets through body language training module is highly suggested if you commune regularly face to face with consumers/clients, straight reports, peers and/or managers. It is vital to know how people understand messages through non-verbal cues. Verbal communication is only liable for as much as 15% of a communication.
How much does it cost for Professional & Business Sales Training Programs?
Selling
Negotiation
Mastering the Opportunity
How to sell professional services
Sales Objection Management
Motivational Training
Sales Management
Strategic Account Management
Sales Coaching
People Skill
Fast Audit
Digital Marketing
Certificate for Participation
Feedback and Execution Plan
90 Days support
8 Hours
Checkout cost
Selling
Negotiation
Mastering the Opportunity
How to sell professional services
Sales Objection Management
Motivational Training
Sales Management
Strategic Account Management
Sales Coaching
People Skill
Fast Audit
Digital Marketing
Certificate for Participation
Feedback and Execution Plan
90 Days support
16 Hours
Checkout cost
Selling
Negotiation
Mastering the Opportunity
How to sell professional services
Sales Objection Management
Motivational Training
Sales Management
Strategic Account Management
Sales Coaching
People Skill
Fast Audit
Digital Marketing
Certificate for Participation
Feedback and Execution Plan
90 Days support
24 Hours
Checkout cost
Without our clients, our work would have no meaning
What our clients says about us
YMS is not providing just a consultancy to organizations. They are creating complete customized process and training sessions which are specific to our issues and gives us solutions to overcome them successfully each time. They are available 24by7 which give us more comfort-zone. We can call Mihir any time and there will be prompt and positive response each time.This makes a huge difference for any business and we can completely depend on YMS

Daniel Paciornik
YMS is not providing just a consultancy to organizations. They are creating complete customized process and training sessions which are specific to our issues and gives us solutions to overcome them successfully each time. They are available 24by7 which give us more comfort-zone. We can call Mihir any time and there will be prompt and positive response each time.This makes a huge difference for any business and we can completely depend on YMS

Muzzammil Waheed
YMS is not providing just a consultancy to organizations. They are creating complete customized process and training sessions which are specific to our issues and gives us solutions to overcome them successfully each time. They are available 24by7 which give us more comfort-zone. We can call Mihir any time and there will be prompt and positive response each time.This makes a huge difference for any business and we can completely depend on YMS

Gayatri Verma
YMS is not providing just a consultancy to organizations. They are creating complete customized process and training sessions which are specific to our issues and gives us solutions to overcome them successfully each time. They are available 24by7 which give us more comfort-zone. We can call Mihir any time and there will be prompt and positive response each time.This makes a huge difference for any business and we can completely depend on YMS

Hayley Justine Thompson



Daniel Paciornik