"Customized and Comprehensive Reward Setup Programs YMS Employee Training Reward Setup Programs: Setting yourself up for Success"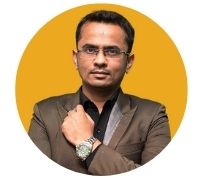 Mihir Shah – India's Top Sales Trainer
An employee rewards program can be a vital element of your approach to getting the most from your employees. At the same time, you'll be giving back to them by encouraging good performance, and enhancing your business performance, too. They are much more possible to endorse your brand in an optimistic way, both inside and outside of the office.
This usually interprets into word-of-mouth marketing – the most excellent type of marketing. Happy employees are less prone to leave, which keeps turnover low. Gaining employee loyalty and increasing employee morale is simple YMS. Our employee reward Setup Programs is designed to encourage employee incentive and protected your best performers so your company will carry on producing. Not only will employee reward assist continue customer loyalty, but loyal employees usually assist recruit other top performers in your business.
Engaged employees are dynamic employees. We will work with you to make a company culture where people are inspired and motivated to do their best. Our rewards program allows participants to earn points towards rewards for getting milestones or performing sure behaviors.
Begin at the Top
When people feel valued, it shows in their work. Your YMS employee reward program makes it rapid and simple to identify employees who show company values or go the extra mile.
Share the Love
Managers and leaders aren't the only ones to identify the excellent performance of employees. With the entrepreneur training programs of YMS, employees can support, value, and promote each other.
Count On YMS
If you have unique requirements, we at YMS can deliver a custom solution to address it. We adore a challenge- approximately as much as we love the results!
Reward Setup Training Analysis
Reward setup is a major industry. Nowadays most companies expend 1-3% of payroll on employee rewards, for a total expenditure of $46 billion per year. But is that deal really beneficial? Does money spent on employee recognition collect real, computable returns? Having happy employees can make or break your business? But don't now take our word for it–below is the proof.
Employee Reward
5% increase in employee rewards setup can generate a 25% to 85% increase in revenue.
Appreciation
39% of employees feel underappreciated at work, while 77% saying that they would work harder if felt better recognized.
Existing Programs
51% of salespersons and 52% of employees are already participating in training.
Reward
42 % of employees consider rewards setup programs opportunities when seeking employment.
Our Training Objectives This training creates a path to success and helps your employees gain the skills to:
Inspire and connect their employees and teams
Increase a culture of person and team reward
Deal with a poor attitude and poor performance.
Maintain people motivated about reporting
Set prearranged behavioral metrics.
Celebrate accomplishments
Make people more responsible
Consider world's finest reward/recognition menus
What our clients say about us?
We consider ourselves extremely lucky to have developed such strong relationships with so many of our customers. With them, we've established more than simply professional ties; we've made friends. Take a look at the feedback people have about us below.
Mihir is without a doubt, the most knowledgeable and experienced consultant I have met when it comes to Sales and Service training. His sales understanding combined with his market expertise makes him the best consultant for your Business Move. I have always marveled at Mihir's incredibly clear grasp of the sales, service and behavioral training. He has supported us for grooming our Sales and Service team as per our defined requirements and needs.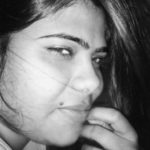 Hina Rajput
Eastman Auto and Power Ltd
Mihir has helped my business to grow tremendously. In just 2 weeks after working with Mihir and his team, my sales almost doubled. His guidance and advice is of great value to me and my team. I am forever grateful to Mihir for the new direction of my business. Mihir is the person to align yourself with if you are looking to grow your business fast!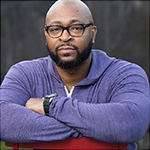 Aazim T. Sharp
Leaf Credit Solutions , USA
Mihir is an integrated sales person who understand the pulse of the business. He is innovative thinker and always ready to contribute to growth. He is very hardworking, supportive and extremely positive. He has essential characteristics: smart and analytics, fast and responsive, intelligent risk taking, focus.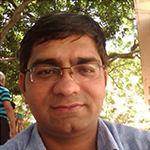 Nainesh Patel
RadixWeb, India
Mihir is really very enthusiastic person and always ready to solve my queries even in the midnight and quite helping nature. I can recommend Mihir for anyone who is really looking for stability in their personal as well as professional life." Here are the 3 tips from Mihir which I liked most. 1. Wake up Early 2. Be positive and confident 3. Implement the plan and not just make them on paper.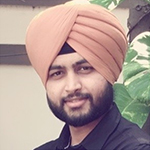 Gurupritsingh Saini
AppAspect Technologies Pvt. Ltd.
Mihir and his team for a local initiative here in Ireland over the winter of 2016/2017. As an offshore team they were absolutely excellent from start to finish. Mihir managed the project with professionalism and dedication from the beginning to the end. He is very well versed in the sales and business development skills we needed to use, very responsive with responses and guidance (even at the weekend!) and most of all reliable. Thank you for helping us build our vision!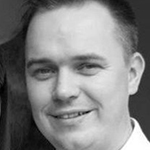 Martin Roddy
Senior Software Specialist at Pramerica
Mihir is an extremely thorough business development consultant. He is creative in his approach for making business strategies. When working on MyPrintCloud, he always aware of the key points to grow the business. In addition to his professional skills, Mihir is excellent team player, he brought in a lot of enthusiasm and leading capabilities to his team.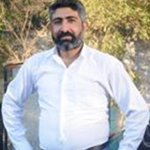 Most of other sales training and sales consultancy companies incline to be coping each other. YMS' knowledge of our business makes them very effective at understanding our needs and then helping us in a more focused way to lead 70% growth in just 1 quarters and suggestively increased our penetration and revenue in existing accounts.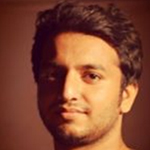 Mitul Patel
ProtonBits Software Pvt. Ltd
Mihir and guys have been working with MyPrintCloud for quite some time and establishing a Marketing and Sales channel quite effectively. The team is highly professional, motivated and result orientated. We are happy with progress and looking forward to extend and expand this relationship.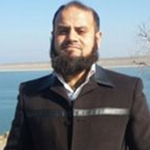 Muzzammil Waheed
Pakistan
Mihir provided excellent consultation for the product and services offered from his clients. He was very knowledgeable and always provided reasonable solutions. For his true professionalism, Mihir earns my highest recommendation.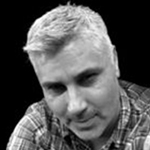 Al Battagliotti
Fantastic Industries, Inc., USA
Reward Setup Unique Approach
Reach for the Stars. And Keep Them.
One of the leading advantages of a properly designed and implemented employee reward setup program is employee retention. Our exclusive reward catalog is cautiously selected and stored with the kinds of incentives that employees will endeavor for and stay for a lifetime.
Stay On Top
Launching new products or security protocol? Want to support or refurbish your brand? Your YMS team can work with you to design an employee motivation program to reward candidates by watching training videos and taking quizzes to make knowledge fun, enjoyable, and successful.
Coalition Rewards Programs
The coalition program attaches several businesses to a single points program or gift card program. Coalitions are usually mechanized towards local affiliations, shopping centers, industry affiliations, etc. This program is easy and customized solutions for your business.