"Boost Your Sales Performance- Sell More, With Less Effort & beat Your Sales Targets."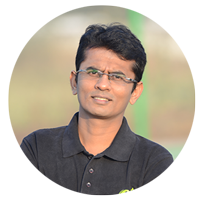 Mihir Shah – India's Expert Sales Trainer
Decrease the charge of external sales training with YMS on Demand, a cloud-based sales coaching solution that develop sales managers into super coaches. Glimpse the power of our training for yourself.
Sales nurture when people nurture. Backed by broad research and science, YMS is an online embedded learning program, which converts sales development from external training to your in-house sales meetings. Best of all training is fun, easy and simple for sales managers. Since sales teams struggle with unprofessional leads, missed sales objectives and lost opportunities.
Coaching is a helpful method to address these issues but sales managers and leaders are at a loss for how to execute a creative coaching system. In the YMS Coaching program, sales leaders will find out how to assist sellers and professionals accomplish their most sales potential in all of their openings. Our sales coach training program will provide your sales managers the understanding, ability, and tools they require to coach sellers to top performance.

Polish up your Sales Skills
Are you new to sales and require a clear understanding of the sales procedure? Looking to sharpen in on an explicit skill? YMS's sales training programs cover online and offline sales coaching programs which allow you to accomplish the outcomes you want at your own speed.

Excel with Custom Coaching
YMS's online sales coaching platform makes training reasonable and successful for both persons and personnel. You'll bond with a coach, who will work with you to take your expertise to the next level. Hereby your sales grow with custom coaching.

Complete Learning System
Coaching is not our focus. Performance change is. We have a complete coaching system focused on real performance change and outcome that cover evaluation, program customization, and robust reinforcement to make sure that skills are educated and applied.
Why is a sales manager's capability to coach so essential?
As per our Sales Organization study that 3 in 10 companies concur that sales managers have the skills they require to coach sellers. This means that if you train 10 sales managers, seven of them don't have the expertise to do their jobs successfully. This is the least of all the sales skills we calculated.

Sales Skills
66% of the required skills are not favorable to training a high performing sales team.

High performing sales skills
50% of their time requires to be committed to training their reps in order to create a high performing sales team.

Selling Force
2X best performers are possible than The Rest to concur that sales leaders and managers are successful at increasing selling energy.
Our Sales Coaching Training Programs objectives is to creates a path to Success for Sales Coach Trains participants how to:
Follow an ordered procedure for assisting sales teams to accomplish greater success
Do extremely well with the 5 roles and 5 rules vital for effective sales coaching
Identify objectives and grow the action plans required to accomplish them
Perform 4 general coaching conversations
Give a suggestion for succeeding in sales situations related to your company.
Utilize the PATHS to Act structure to work through hard conversations and address issues
Maximize force and drive for accomplishment of goals
Data-driven sales coaching, discover sales knowledge gaps and adapt sales training consequently.
"Mihir know the sales process completely and how it should be done to get maximum business from each and every opportunity.His belief that each opportunity will give us something and each of them are real business always motivates our team to offer best solution to them. He is good communicator and leader, he has power using which he can lead sales team to desire objectives and help them to achieve their target easily."
Sweta Shah, CEO, MySphereInfotech, India.
Effective Sales Coaching Training Programs for Sales Managers

Digital Scorecard
The Sales Coaching is a cloud-based platform and sales coaching tool that assemble at the heart of your plan, providing real-time field assessments of persons and teams around your sales organization.

Coaching Advisors
Coaching Advisors is an effective service consisting of a series of 50-minute practical coaching sessions led by a YMS Sales Coach to support the skills and procedure included in our training.

Manager Toolkit
Manager Meeting Toolkits are a set of organizer channels designed for front-line Sales managers to use in top reinforcement sessions with their teams. YMS toolkit is planned to lead a session on a specific topic
Make Enquiry
For Sales Coaching Training in India