"Boost Your Sales Performance- Sell More, With Less Effort & beat Your Sales Targets."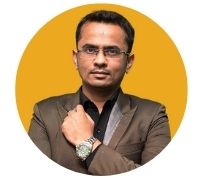 Mihir Shah – India's Expert Sales Trainer
Decrease the charge of external sales training with YMS on Demand, a cloud-based sales coaching solution that develop sales managers into super coaches. Glimpse the power of our training for yourself.
Sales nurture when people nurture. Backed by broad research and science, YMS is an online embedded learning program, which converts sales development from external training to your in-house sales meetings. Best of all training is fun, easy and simple for sales managers. Since sales teams struggle with unprofessional leads, missed sales objectives and lost opportunities.
Coaching is a helpful method to address these issues but sales managers and leaders are at a loss for how to execute a creative coaching system. In the YMS Coaching program, sales leaders will find out how to assist sellers and professionals accomplish their most sales potential in all of their openings. Our sales coach training program will provide your sales managers the understanding, ability, and tools they require to coach sellers to top performance.
Polish up your Sales Skills
Are you new to sales and require a clear understanding of the sales procedure? Looking to sharpen in on an explicit skill? YMS's sales training programs cover online and offline sales coaching programs which allow you to accomplish the outcomes you want at your own speed.
Excel with Custom Coaching
YMS's online sales coaching platform makes training reasonable and successful for both persons and personnel. You'll bond with a coach, who will work with you to take your expertise to the next level. Hereby your sales grow with custom coaching.
Complete Learning System
Coaching is not our focus. Performance change is. We have a complete coaching system focused on real performance change and outcome that cover evaluation, program customization, and robust reinforcement to make sure that skills are educated and applied.
Why is a sales manager's capability to coach so essential?
As per our Sales Organization study that 3 in 10 companies concur that sales managers have the skills they require to coach sellers. This means that if you train 10 sales managers, seven of them don't have the expertise to do their jobs successfully. This is the least of all the sales skills we calculated.
Sales Skills
66% of the required skills are not favorable to training a high performing sales team.
Selling Force
2X best performers are possible than The Rest to concur that sales leaders and managers are successful at increasing selling energy.
High performing sales skills
50% of their time requires to be committed to training their reps in order to create a high performing sales team.
Our Sales Coaching Training Programs objectives is to creates a path to Success for Sales Coach Trains participants how to:
Follow an ordered procedure for assisting sales teams to accomplish greater success
Do extremely well with the 5 roles and 5 rules vital for effective sales coaching
Identify objectives and grow the action plans required to accomplish them
Perform 4 general coaching conversations
Give a suggestion for succeeding in sales situations related to your company.
Utilize the PATHS to Act structure to work through hard conversations and address issues
Maximize force and drive for accomplishment of goals
Data-driven sales coaching, discover sales knowledge gaps and adapt sales training consequently.
What our clients say about us?
We consider ourselves extremely lucky to have developed such strong relationships with so many of our customers. With them, we've established more than simply professional ties; we've made friends. Take a look at the feedback people have about us below.
Mihir is without a doubt, the most knowledgeable and experienced consultant I have met when it comes to Sales and Service training. His sales understanding combined with his market expertise makes him the best consultant for your Business Move. I have always marveled at Mihir's incredibly clear grasp of the sales, service and behavioral training. He has supported us for grooming our Sales and Service team as per our defined requirements and needs.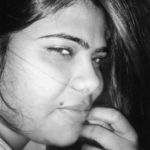 Hina Rajput
Eastman Auto and Power Ltd
Mihir has helped my business to grow tremendously. In just 2 weeks after working with Mihir and his team, my sales almost doubled. His guidance and advice is of great value to me and my team. I am forever grateful to Mihir for the new direction of my business. Mihir is the person to align yourself with if you are looking to grow your business fast!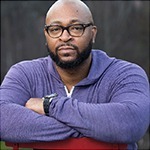 Aazim T. Sharp
Leaf Credit Solutions , USA
Mihir is an integrated sales person who understand the pulse of the business. He is innovative thinker and always ready to contribute to growth. He is very hardworking, supportive and extremely positive. He has essential characteristics: smart and analytics, fast and responsive, intelligent risk taking, focus.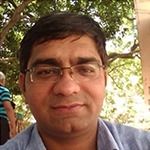 Nainesh Patel
RadixWeb, India
Mihir is really very enthusiastic person and always ready to solve my queries even in the midnight and quite helping nature. I can recommend Mihir for anyone who is really looking for stability in their personal as well as professional life." Here are the 3 tips from Mihir which I liked most. 1. Wake up Early 2. Be positive and confident 3. Implement the plan and not just make them on paper.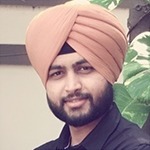 Gurupritsingh Saini
AppAspect Technologies Pvt. Ltd.
Mihir and his team for a local initiative here in Ireland over the winter of 2016/2017. As an offshore team they were absolutely excellent from start to finish. Mihir managed the project with professionalism and dedication from the beginning to the end. He is very well versed in the sales and business development skills we needed to use, very responsive with responses and guidance (even at the weekend!) and most of all reliable. Thank you for helping us build our vision!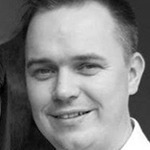 Martin Roddy
Senior Software Specialist at Pramerica
Mihir is an extremely thorough business development consultant. He is creative in his approach for making business strategies. When working on MyPrintCloud, he always aware of the key points to grow the business. In addition to his professional skills, Mihir is excellent team player, he brought in a lot of enthusiasm and leading capabilities to his team.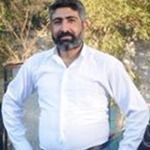 Most of other sales training and sales consultancy companies incline to be coping each other. YMS' knowledge of our business makes them very effective at understanding our needs and then helping us in a more focused way to lead 70% growth in just 1 quarters and suggestively increased our penetration and revenue in existing accounts.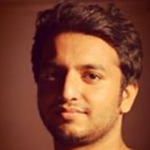 Mitul Patel
ProtonBits Software Pvt. Ltd
Mihir and guys have been working with MyPrintCloud for quite some time and establishing a Marketing and Sales channel quite effectively. The team is highly professional, motivated and result orientated. We are happy with progress and looking forward to extend and expand this relationship.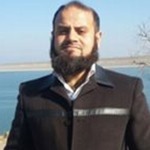 Muzzammil Waheed
Pakistan
Mihir provided excellent consultation for the product and services offered from his clients. He was very knowledgeable and always provided reasonable solutions. For his true professionalism, Mihir earns my highest recommendation.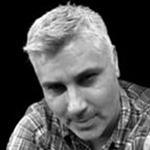 Al Battagliotti
Fantastic Industries, Inc., USA
Effective Sales Coaching Training Programs for Sales Managers
Digital Scorecard
The Sales Coaching is a cloud-based platform and sales coaching tool that assemble at the heart of your plan, providing real-time field assessments of persons and teams around your sales organization.
Coaching Advisors
Coaching Advisors is an effective service consisting of a series of 50-minute practical coaching sessions led by a YMS Sales Coach to support the skills and procedure included in our training.
Manager Toolkit
Manager Meeting Toolkits are a set of organizer channels designed for front-line Sales managers to use in top reinforcement sessions with their teams. YMS toolkit is planned to lead a session on a specific topic
For Effective Sales Coaching Training in India