When you are getting interviewed for the sales job, your primary focus is to sell yourself to the Recruiter. A sales interview is the most challenging interview as the interviewer has high expectations and wants a person who can help the company achieve the desired targets.
Being interviewed for the sales position, you just don't need to answer the questions being asked. Rather you should impress the interviewer by showing your effectiveness as a salesperson.
However, as a salesperson, it is also an interview to evaluate your selling skills. The interviewer will probably be observing your communication skills. The Interviewer will also be observing how effective you are in closing the deals with the clients. The interviewer would be asking you many sales interview questions to learn more about your knowledge about sales.
But there is a question that arises in almost every person preparing for the sales interview: What is sales Interview questions and also Why sales Interview Questions are important.
The very simple answer to this is that Sales Interview Questions are something that helps the interviewer to learn about your previous sales records, and also evaluate your confidence and communication skills that are necessary while making a call with the client. So is the reason Why sales Interview Questions are important for the interviewer and the person being interviewed as well.
Now that it is clear that what sales interview questions and Why sales Interview questions play an important role in any Sales Interview Question, most of you might be wondering what are the most frequent sales interview questions to ask. Yatharth Marketing Solutions, having the best sales Coach In India can provide you with some amazing interview sales manager questions.
If you appear for a sales interview these are some most obvious job interview questions for sales.
Questions to ask during a Sales Interview?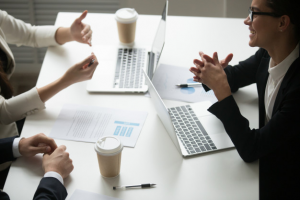 Have you continuously met your sales goals in the previous company?
By asking this the interviewer wants to get the knowledge of how you will perform to meet the sales goals in the company. Be honest with whatever you speak, but focus more on the positive.
How did you land your most successful sale?
By this, the interviewer wants to know the strategy you apply when it comes to closing deals. Tell the step-by-step scenario and let your answer showcase your best qualities as a salesperson.
There are many other job interview questions sales like:
Sell me this product:
The interviewer may give you a product and ask you to sell that product to him. As you are appearing for a sales interview, this is the perfect question for the interviewer to observe you and evaluate your selling tactics. 
What are your future goals?
This question is asked to know about your ambitions, and to also know whether you'll stick in the company for a long time or would be in a hurry to look for a new position in some other company.
Most often the candidates are asked what they know about the company as they want to know that whether you have done any kind of research about the company, do you have a basic knowledge about what services the company provides.
What Makes You a Good Salesperson?
This is one of the best sales interview questions in which your response will give the interviewer the sense of what good qualities you think are the most important in a salesperson.
Being a salesperson you should be able to handle rejections or to hear no's. Even the best salesperson may sometimes hear a lot of no's but what matters is whether you can put yourself back again and again. This is essential for those in the starting days of their career with no record of sales success.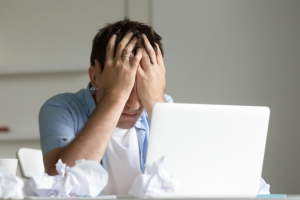 Most Evident Sales Interview Questions 
These are some of the best sales interview questions to ask employers.
To build a powerful sales organization, it's important to find people who can achieve the targets, can handle rejection, and be determined without getting aggressive. Sales isn't an easy job to hire, and the wrong person can keep your company from meeting important business goals. 
If you are up for finding a suitable candidate for your sales team, these recruiter-approved sales interview questions to ask candidates help you find candidates who are a good fit for your organization and the sales profession.
Sales Interview Questions for Recruiters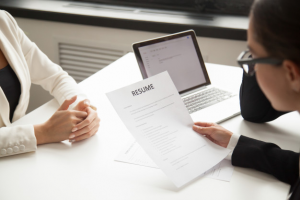 How do you update yourself on your target market?
Even if their previous target market was a bit different from yours, this question will help you to understand the depth of interest candidates have in their careers. 
What's your approach to handling customer objections?
Take some time to listen to the approach of the candidate and the way he deals with the customers.
Where do you think our sales organization could do better?
By this, you will be able to know what the candidate thinks about your company. Whether the candidate has researched your company or not.
Have you ever had a losing streak? How did you turn it around?
Listen to the candidate and try to evaluate whether he is efficient enough to handle losing sales and also is he capable of turning it around.
Describe the situation when you had a difficult client queries, and how you handled that to win the sale. Or you can also give the candidate a difficult situation and ask him to talk about that situation.
These were some of the good sales interview questions to ask your candidate.
Looking on to an example of the medical industry, medicines are the highly demanded products in today's time. So the sellers in that industry should have good communication and convincing skills. 
Being a medical sales representative, you will have to sell the products of your company, which include medicines, drug prescriptions, and medical tools, to different customers including doctors, chemists, and nurses. You will have to work strategically to increase the awareness and use of your company's pharmaceutical and medical products to increase the sales of the company.
You will likely be based in a specific area, and specialize in a particular product or medical area. As part of your role, you will have to meet sales targets, will answer queries, and provide advice on the products you sell. You may also have to make presentations for the awareness of the product and organize group events like seminars, webinars for healthcare professionals, as well as work with contacts on a one-to-one basis. So if you are preparing for the medical sales interview, these medical sales interview questions are going to help you a lot for knowing what kind of sales interview questions are asked in a medical sales interview.
Challenging Sales Interview Questions for Medical Salesperson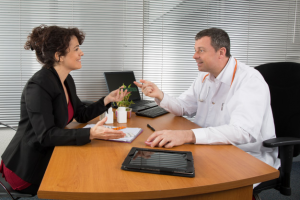 What are the challenges of being a Pharmaceutical Salesperson?
Be calculative while responding to the interviewer's question as to by asking this the interviewer wants to know whether you can take challenges positively or not.
Explain Why Pharmaceutical Sales Are Different Than Other Sales?
Pharmaceutical sales are different from other sales. Pharmaceutical sales have no deal to close or sign a contract. This will enable the interviewer to observe whether you know the difference between the pharma sales and the other sales.
How You Can Manipulate A Physician To Switch over To Your Drug?
By asking this the interviewer wants to know how effective you are in convincing the client or the customer.
What Is Your Expectation From Your Sales Manager?
Be honest with your response and tell the recruiter what you expect from the sales manager. Tell them all the facilities you require for the job.
Explain How Should A Sales Call Of a Med Representative End?
The sales call of a medical representative should not end as other sales calls, rather it should end by giving an offer like repeating a prescription, or a trial usage.
These are some of the basic medical sales interview questions that every medical salesperson should know. 
Wouldn't it be amazing if you could do some magic to increase your sales or to make you more successful in your efforts for sales? The one thing that you could do to maximize your sales?
But unfortunately, there's no such magic that can maximize your efforts. It takes a lot of hard work and passion along with the skills.
While there's no one thing you could do, you have to put in a lot of effort, you have to do a lot of things to boost your sales.
Tips and Tricks to Fire-up Sales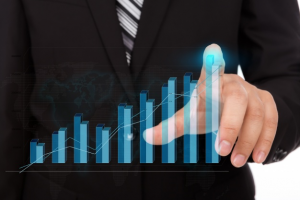 You can start with these sales tips and tricks to boost your sales success.
Sell the solutions to the challenges: Ordinary salespeople sell the features rather than the competition.
The average seller sells the benefits, but the experienced sellers sell the solutions to the challenges.
Always focus on the quality, not the quantity as a quality client provides value to your company. To some extent, sales is a number game, but it's not always about a number. Sometimes the quality of the conversation also provides you a valuable client.
It is 2020 and is the time of Social Media. Try to use your social media account to find valuable customers.
Always understand your client's requirements as it is very important to make your clients happy.
Learn from the sales expert: if you think that you need help in knowing how to build a sales team or your sales team needs help, hire a sales expert and try to learn from the expert.
To build a successful sales team, it is really important to know how to build a successful sales team and also to appropriately train your sales team.
If you have an idea to set up your company for higher growth, you'll need to hire a strong sales team to achieve the desired targets. It's important to spend time designing and developing your sales organization.
Here are some tips that will help you to appropriately build your sales team and also keep them performing at a high level.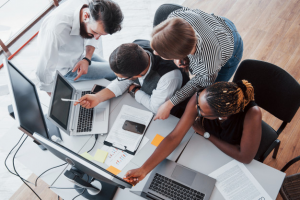 Tips to Build your Extraordinary Sales Team
Before you start to hire for your sales team you should determine your needs and how you want t

o structure your team.

After the structure is defined, the hiring process starts. Determine the positions you need to fill like sales representative, sales manager, sales engineer, etc.

Do use proper tools for your sales team like software management tools, video conferencing tools, scheduling software, etc.

Set your goals and work with your team to achieve the established target.

Do promote your collaborations but not your competition
Yatharth marketing solutions is the leading sales training company for corporate organizations and individuals and has the best sales coach India. With carefully designed training modules and Sales Training Programs. YMS has rapidly become the best Sales training and sales consultancy firm in India.
Conclusion:
Sales Interview is one of the toughest interviews in the job market but it is not impossible to crack the interview. Make sure you always research the company before you appear for the interview. Do prepare the frequently asked Sales Interview Questions and target your response on the position you've applied for and always give examples of the past successful targets achieved