"YMS Sales Objection Management Training- Your Guide to Mastering the Valuable Skill Of handling With Sales Objections and Increase Sales."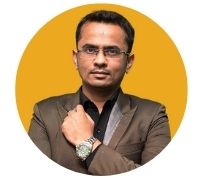 Mihir Shah – India's Top Sales Trainer
Experiencing a sales objection can be a scary incident. During this training, participants will learn how to remove the objection and drive through to get that sale. Also, the best quality services or items can be curved down, and training for how to beat these rejections will be of great advantage.
Handling Sales Objections is an important element of the sales procedure, as it will open up an entire innovative set of opportunities. It will create new sales and offer an ongoing relationship with new clients. Objections will always happen no matter the thing being sold or presented.
If you are a salesperson, then you are very aware that you will meet objections; after all, the consumer is not just some buzz, they want to achieve more knowledgeable decisions. Though, this is nothing to fear about; our sales training programs will assist you to expect and decrease these objections and turn you into a more successful, more trustworthy salesperson.
Not only that, you can also unite this session with our other training sessions and assist you to become the excellent salesperson every company looking.
Set Meetings with Senior Managers
YMS Sales Objection Management Training will train your team the tactics and strategies they require to break through to senior-level buyers, set meetings, and generate new opportunities to grow your business.
Develop a Repeatable Prospecting Method
Your team will grow a value plan for the meeting that scheming buyers with ideas and views. You'll execute an objection handlings series to constantly generate meetings.
Make it with Selling on Social Media
Objection handling has changed much in recent years. Your team will be taught best practices for conventional outreach techniques as phone and email, as well as how to succeed with social media.
How much does it cost for Objection Handling Training Programs?
For 1 Day
Platinum
Time : 8 Hours
Introduction to Objection
Identify the source of objection
Overcoming common objections
Objection Handling Techniques
Post and Pre Training Assessment
Certificate For Participation
Feedback And Execution Plan
Added Cost / Additional Person - 1000
Up to 70% Growth Assurance
For 2 Days
Rhodium
Time : 16 Hours
Introduction to Objection
Identify the source of objection
Overcoming common objections
Objection Handling Techniques
Post and Pre Training Assessment
Certificate For Participation
Feedback And Execution Plan
Added Cost / Additional Person - 500
Up to 70% Growth Assurance
Buyers want to speak with you
In present corporate world, some people may relish an extroverted "sales personality" that makes them a natural fit for the sales team, selling effectively is still a skill that must be developed and taught to them in most easy at the same time effective way. Sales training can help aspiring salespeople develop and practice the skills they need to succeed and increase their confidence level by repeating them. Proper sales training is important for a number of reasons:
Sales Meetings
82% of buyers believe meetings with sellers who proactively reach out to them.
Buyer & Sellers talk
71% of buyers want to talk to sellers before time in the sales procedure when they're looking for new thoughts to make stronger results.
Selling cost
58% of sales meetings are not valuable to buyers.
Our Training Objectives This training creates a path to success in selling to managers and trains participants how to:
Understand the aspects that give consumer objections
Identify different strategies to beat objections
Discover points of interest
Discover the Steps you can take to develop your integrity
Describe different objections
Recognize the real objections
Discover how to reduce objections and close the sale
Learn how to identify when a prospect is prepared to purchase.
What our clients say about us?
We consider ourselves extremely lucky to have developed such strong relationships with so many of our customers. With them, we've established more than simply professional ties; we've made friends. Take a look at the feedback people have about us below.
Mihir is without a doubt, the most knowledgeable and experienced consultant I have met when it comes to Sales and Service training. His sales understanding combined with his market expertise makes him the best consultant for your Business Move. I have always marveled at Mihir's incredibly clear grasp of the sales, service and behavioral training. He has supported us for grooming our Sales and Service team as per our defined requirements and needs.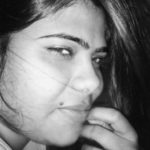 Hina Rajput
Eastman Auto and Power Ltd
Mihir has helped my business to grow tremendously. In just 2 weeks after working with Mihir and his team, my sales almost doubled. His guidance and advice is of great value to me and my team. I am forever grateful to Mihir for the new direction of my business. Mihir is the person to align yourself with if you are looking to grow your business fast!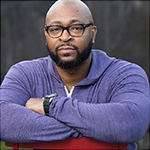 Aazim T. Sharp
Leaf Credit Solutions , USA
Mihir is an integrated sales person who understand the pulse of the business. He is innovative thinker and always ready to contribute to growth. He is very hardworking, supportive and extremely positive. He has essential characteristics: smart and analytics, fast and responsive, intelligent risk taking, focus.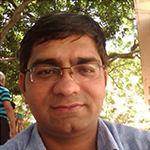 Nainesh Patel
RadixWeb, India
Mihir is really very enthusiastic person and always ready to solve my queries even in the midnight and quite helping nature. I can recommend Mihir for anyone who is really looking for stability in their personal as well as professional life." Here are the 3 tips from Mihir which I liked most. 1. Wake up Early 2. Be positive and confident 3. Implement the plan and not just make them on paper.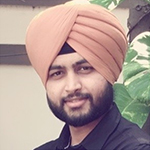 Gurupritsingh Saini
AppAspect Technologies Pvt. Ltd.
Mihir and his team for a local initiative here in Ireland over the winter of 2016/2017. As an offshore team they were absolutely excellent from start to finish. Mihir managed the project with professionalism and dedication from the beginning to the end. He is very well versed in the sales and business development skills we needed to use, very responsive with responses and guidance (even at the weekend!) and most of all reliable. Thank you for helping us build our vision!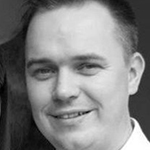 Martin Roddy
Senior Software Specialist at Pramerica
Mihir is an extremely thorough business development consultant. He is creative in his approach for making business strategies. When working on MyPrintCloud, he always aware of the key points to grow the business. In addition to his professional skills, Mihir is excellent team player, he brought in a lot of enthusiasm and leading capabilities to his team.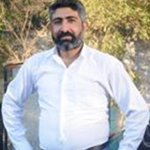 Most of other sales training and sales consultancy companies incline to be coping each other. YMS' knowledge of our business makes them very effective at understanding our needs and then helping us in a more focused way to lead 70% growth in just 1 quarters and suggestively increased our penetration and revenue in existing accounts.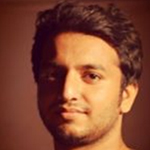 Mitul Patel
ProtonBits Software Pvt. Ltd
Mihir and guys have been working with MyPrintCloud for quite some time and establishing a Marketing and Sales channel quite effectively. The team is highly professional, motivated and result orientated. We are happy with progress and looking forward to extend and expand this relationship.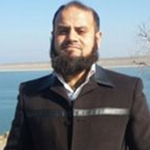 Muzzammil Waheed
Pakistan
Mihir provided excellent consultation for the product and services offered from his clients. He was very knowledgeable and always provided reasonable solutions. For his true professionalism, Mihir earns my highest recommendation.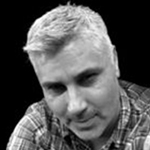 Al Battagliotti
Fantastic Industries, Inc., USA
Our Holistic and Unique Sales Objection Handling Training Approach
Online Workshops
Bring YMS Sales Objection Management Training on site with live workshops for vendors and sales managers. We have designed this tailored programs based on your industry, company,buyers and solutions to achieve the great success.
Online Learning
Strengthen skills. Train a discrete sales team. Boost new hire ramp-up. Our YMS Sales Objection Management Training includes the subject essential for the success of the negotiation. Bespoke atmosphere and training for your company.
Reinforcement
Reinforcement YMS provide clients access to a number of support alternatives to make sure that the training from the first program is implemented and continued. We achieve a 94% uptake on from our training. It is always easy to contact and get guidance.
For Objection Handling Training in India