"Plan your Success. Vision and Goal System Settings that Works."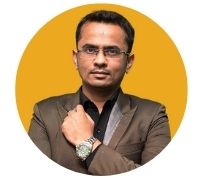 Mihir Shah – India's Top Sales Trainer
YMS corporate training include module of Self-Motivation Training- Taking Charge of Achievements and Goals!
Self-motivation is a control that drives us to keep stirring ahead. It promotes continuous learning and success, whatever is the situation. YMS's personal development training is here to help and guide you as you endeavor to boost yourself, your personnel and the efficiency of your organization. But, without the individual drive to do well, it will be complex to maintain to implement these changes with will influence alone.
What makes someone ready for change? How does one person inspire themselves to train even as another finds it nearly not possible? How can we self-order ourselves in order to make sure that our aims are not only set but met? At YMS, we identify self-motivation methods as a basic requirement for change.
Our highly motivated and inspirational trainers offers corporate training programs to do work together with persons and teams to make sure that self-motivation follows you during your day-to-day actions, giving you that extra push to go the added mile and accomplish your goals. Self-doubt is tough. But, with our self-motivation techniques as your tool, nothing can keep you from beating your targets.
Addressing Issues
We at YMS help you to master a variety of practical inner inspiration with our motivational techniques for problem-solving and the achievement of any goal and objectives.
Boost Productivity
With our training modules, we help you to improve your performance and productivity to accomplish successful results in your work, career, business, projects or even hobbies.
Relationships building
Our YMS motivational training module helps to enhance the quality of all your relationships. We will assist to improve personal, social, business and professional relationships.
For some better understanding and background info, below are a few interesting statistics regarding employee motivation and incentives in the workplace
Companies Productivity
Employee productivity with companies that provide self motivational programs is 14% higher than those that do not offer any
Customer Satisfaction
41% of companies that motivates colleagues to help one another experienced an important boost in customer satisfaction.
Employee turnover
Organizations that have self-motivational programs experience a 31% reducation in employee turnover
An investment
46% of upper management in large-scale companies considers that self-motivational programs are a savings and not expenditure.
Our Training Objectives This training creates a path to success and helps your employees gain the skills to:
Creating an individual mission statement or key function for your life.
Obtaining clearness on your personal life fervors.
Generating a plan of action for each objective.
Employees will train to challenge usual behaviors and idea patterns restoring them with more positive ones.
Formative your personal guiding values.
Developing a goal setting system and practice.
Developing a user friendly system for normal planning and review.
Employees can manage their own state of mind and make the basic approach and motivational shift required for lasting changes that lead to accomplishment and success.
What our clients say about us?
We consider ourselves extremely lucky to have developed such strong relationships with so many of our customers. With them, we've established more than simply professional ties; we've made friends. Take a look at the feedback people have about us below.
Mihir is without a doubt, the most knowledgeable and experienced consultant I have met when it comes to Sales and Service training. His sales understanding combined with his market expertise makes him the best consultant for your Business Move. I have always marveled at Mihir's incredibly clear grasp of the sales, service and behavioral training. He has supported us for grooming our Sales and Service team as per our defined requirements and needs.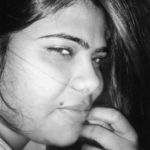 Hina Rajput
Eastman Auto and Power Ltd
Mihir has helped my business to grow tremendously. In just 2 weeks after working with Mihir and his team, my sales almost doubled. His guidance and advice is of great value to me and my team. I am forever grateful to Mihir for the new direction of my business. Mihir is the person to align yourself with if you are looking to grow your business fast!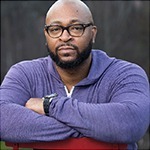 Aazim T. Sharp
Leaf Credit Solutions , USA
Mihir is an integrated sales person who understand the pulse of the business. He is innovative thinker and always ready to contribute to growth. He is very hardworking, supportive and extremely positive. He has essential characteristics: smart and analytics, fast and responsive, intelligent risk taking, focus.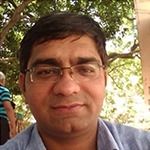 Nainesh Patel
RadixWeb, India
Mihir is really very enthusiastic person and always ready to solve my queries even in the midnight and quite helping nature. I can recommend Mihir for anyone who is really looking for stability in their personal as well as professional life." Here are the 3 tips from Mihir which I liked most. 1. Wake up Early 2. Be positive and confident 3. Implement the plan and not just make them on paper.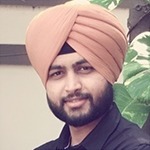 Gurupritsingh Saini
AppAspect Technologies Pvt. Ltd.
Mihir and his team for a local initiative here in Ireland over the winter of 2016/2017. As an offshore team they were absolutely excellent from start to finish. Mihir managed the project with professionalism and dedication from the beginning to the end. He is very well versed in the sales and business development skills we needed to use, very responsive with responses and guidance (even at the weekend!) and most of all reliable. Thank you for helping us build our vision!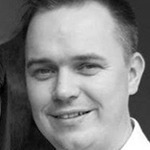 Martin Roddy
Senior Software Specialist at Pramerica
Mihir is an extremely thorough business development consultant. He is creative in his approach for making business strategies. When working on MyPrintCloud, he always aware of the key points to grow the business. In addition to his professional skills, Mihir is excellent team player, he brought in a lot of enthusiasm and leading capabilities to his team.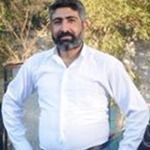 Most of other sales training and sales consultancy companies incline to be coping each other. YMS' knowledge of our business makes them very effective at understanding our needs and then helping us in a more focused way to lead 70% growth in just 1 quarters and suggestively increased our penetration and revenue in existing accounts.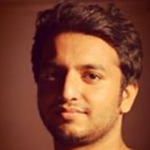 Mitul Patel
ProtonBits Software Pvt. Ltd
Mihir and guys have been working with MyPrintCloud for quite some time and establishing a Marketing and Sales channel quite effectively. The team is highly professional, motivated and result orientated. We are happy with progress and looking forward to extend and expand this relationship.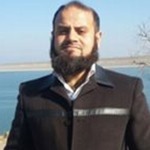 Muzzammil Waheed
Pakistan
Mihir provided excellent consultation for the product and services offered from his clients. He was very knowledgeable and always provided reasonable solutions. For his true professionalism, Mihir earns my highest recommendation.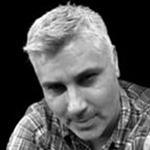 Al Battagliotti
Fantastic Industries, Inc., USA
Our Self-Motivation Training Programs Approch
Your people learn the specific "how to".
This isn't a "short-term expands" program Yatharth Marketing Solution provide the how-to tools for permanent use. Whereas each person must make a personal choice to utilize the tools, they can never say they don't know them or have them. They'll have everything they require.
Your people are more suitable to attach with it.
Programs that train theory only but leave candidates to "do all the work later", have no permanent value, as it rarely gets done. YMS gets people included in doing and using these how-to actions during the training – as well as laying out a plan for long-term action.
You'll have more energized personnel.
The simplicity of purpose can have a striking result on people – and that's what objective setting does. The huge majority of people don't have clearly-articulated, printed, personal objectives in the first place. So how could they match company goals? Find answers of this with help of YMS