"If you're up for a challenge, the rewards can be incredible!" Obtain Selling Skills training and become sales wizard.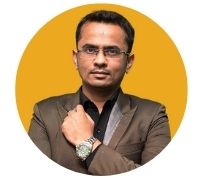 Mihir Shah – India's Top Sales Trainer
During the practical module and interactive sessions, our excellent trainers assists you to learn a range of technique of cracking a winning sales deal in our selling skills training programs.
We at Yatharth Marketing curate experiences in team building and capability building training for your sales teams. The training is handcrafted to make sure while the group absorbs new skills, the candidates are highly engaged and motivated during the selling skill training program session.
Creating sales is like fighting a battle but this battle is fought using persuasive words. Many salespeople commit fault while making this pitch conversation. They fail to describe the product as a solution to the audience's difficulty or sometimes they fail to choose the niche target customer who would actually purchase the product. At YMS, we cover everything that will reinforce your salesman skills. We make sure you that from "Hello" to "Let's crack the deal"; here you'll be taught every minute method of making a sale happen. We also educate you how sales are done and how to create an appropriate sales approach.
Grow your average deal size
What's the easiest way to grow deal size? Our approach to growing deal size helps: increased sales training, establishing successful sales methodologies and ongoing coaching. Well, this approach works, it doesn't time and an extensive investment. Our approach is simpler and doesn't require any of that.
Accelerate your customer's buying process
YMS delivers sales training programs that improve salespeople selling skills by leveraging custom simulations, enhancing sales force efficiency and results. We focus on the four main areas that our research has shown resulting in success: supporting your sales process with the customer's buying cycle.
Close more business at higher margins
Your sales team's skills for cooperation establish whether your company leaves income on the table. We at YMS train salespeople/ teams to sell more business, at higher margins with our simple and effective methodology. We provide training based on solid training with experience in the marketplace.
Selling Skills Current Issues
In present corporate world, some people may relish an extroverted "sales personality" that makes them a natural fit for the sales team, selling effectively is still a skill that must be developed and taught to them in most easy at the same time effective way. Sales training can help aspiring salespeople develop and practice the skills they need to succeed and increase their confidence level by repeating them. Proper sales training is important for a number of reasons:
Sales Process
82% fails to differentiate themselves from competitors
Sales calling
99% persons fail to do proper planning for sale calls.
Sales Questioning
86% sales persons lack questioning skills.
Sales Presentation skills
95% sales persons have improper presentation skills.
Asking for Commitment
62% sales persons fail to ask for commitment.
YMS's Sales Training Programs Objectives creates a path for success in selling to executives and trains participants how to:
Discover the executive's main business challenges.
Organize and deliver a world-class sales presentation that is valuable to executive customers.
Generate a sound value proposal.
Get executive sponsorship for the discovery procedure and a commitment to act on the results.
Discover business drivers and business objectives that you can impact.
Show specific domain knowledge and business insight by speaking like an executive.
Earn trust and make long-term manager relationships
Place your offerings as solutions that distribute detailed, measurable business results.
What our clients say about us?
We consider ourselves extremely lucky to have developed such strong relationships with so many of our customers. With them, we've established more than simply professional ties; we've made friends. Take a look at the feedback people have about us below.
Mihir is without a doubt, the most knowledgeable and experienced consultant I have met when it comes to Sales and Service training. His sales understanding combined with his market expertise makes him the best consultant for your Business Move. I have always marveled at Mihir's incredibly clear grasp of the sales, service and behavioral training. He has supported us for grooming our Sales and Service team as per our defined requirements and needs.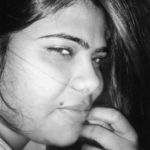 Hina Rajput
Eastman Auto and Power Ltd
Mihir has helped my business to grow tremendously. In just 2 weeks after working with Mihir and his team, my sales almost doubled. His guidance and advice is of great value to me and my team. I am forever grateful to Mihir for the new direction of my business. Mihir is the person to align yourself with if you are looking to grow your business fast!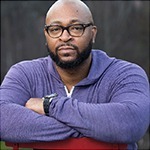 Aazim T. Sharp
Leaf Credit Solutions , USA
Mihir is an integrated sales person who understand the pulse of the business. He is innovative thinker and always ready to contribute to growth. He is very hardworking, supportive and extremely positive. He has essential characteristics: smart and analytics, fast and responsive, intelligent risk taking, focus.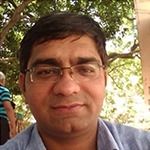 Nainesh Patel
RadixWeb, India
Mihir is really very enthusiastic person and always ready to solve my queries even in the midnight and quite helping nature. I can recommend Mihir for anyone who is really looking for stability in their personal as well as professional life." Here are the 3 tips from Mihir which I liked most. 1. Wake up Early 2. Be positive and confident 3. Implement the plan and not just make them on paper.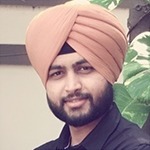 Gurupritsingh Saini
AppAspect Technologies Pvt. Ltd.
Mihir and his team for a local initiative here in Ireland over the winter of 2016/2017. As an offshore team they were absolutely excellent from start to finish. Mihir managed the project with professionalism and dedication from the beginning to the end. He is very well versed in the sales and business development skills we needed to use, very responsive with responses and guidance (even at the weekend!) and most of all reliable. Thank you for helping us build our vision!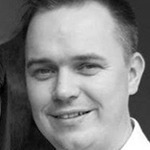 Martin Roddy
Senior Software Specialist at Pramerica
Mihir is an extremely thorough business development consultant. He is creative in his approach for making business strategies. When working on MyPrintCloud, he always aware of the key points to grow the business. In addition to his professional skills, Mihir is excellent team player, he brought in a lot of enthusiasm and leading capabilities to his team.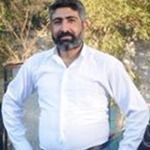 Most of other sales training and sales consultancy companies incline to be coping each other. YMS' knowledge of our business makes them very effective at understanding our needs and then helping us in a more focused way to lead 70% growth in just 1 quarters and suggestively increased our penetration and revenue in existing accounts.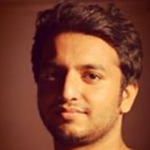 Mitul Patel
ProtonBits Software Pvt. Ltd
Mihir and guys have been working with MyPrintCloud for quite some time and establishing a Marketing and Sales channel quite effectively. The team is highly professional, motivated and result orientated. We are happy with progress and looking forward to extend and expand this relationship.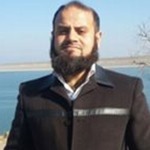 Muzzammil Waheed
Pakistan
Mihir provided excellent consultation for the product and services offered from his clients. He was very knowledgeable and always provided reasonable solutions. For his true professionalism, Mihir earns my highest recommendation.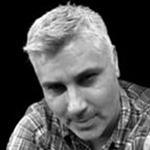 Al Battagliotti
Fantastic Industries, Inc., USA
Enhance Your Selling with Our Selling Skills Training Program
Consultative Selling Training
This training uses a customer-focused strategy to plan and implement sales calls that develop trust and advance the sale. Apply a potent road map and abilities for successful requirements-based dialogues that build reliability, allow better problem solving, promote customer openness.
Consultative Negotiation Training
With help of Yatharth Marketing Solution, apply a tactical approach to planning and implementing successful negotiations that support customer stakeholders distinguish your offering and organization, protect price and terms, and foster productive working relationships.
Sales Prospecting Training
With help of Yatharth Marketing Solution, apply a disciplined strategy to viewings. Learn strategies and skills to access and directly engage prospects in a way that creates credibility, creates interest, and opens doors to make you successful in your professional life.
For Selling Skills Training in India