"Soft Skills Training – Achieve Superior soft skills effectively."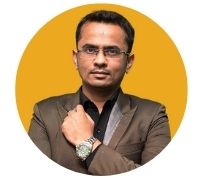 Mihir Shah – India's Top Sales Trainer
YMS Soft Skills Training Programs – Helps you recognize special behavioral types and how to manage them successfully.
YMS Soft Skills Training Programs trains salespersons on how to develop and project a self-confident image, make improved relationships with key people and enhanced their communication skills to directly control the rate that their career develops. Nowadays more than ever, individual success comes down to Soft skills effectiveness the ability to work with others to get things done. Successful Soft Skills will make you with a wealthy and dominant range of skills and techniques to assist you to expand the full profit of interpersonal quality.
We at YMS, cover Soft skills training programs with corporate sales training. It will use a range of demonstrated learning techniques to make sure greatest perceptive, knowledge and maintenance of the information accessible. This covers experimental exercises, video dramatizations, self-assessments, skill practices, case studies, performance modeling, and group discussion to give salespersons the tools to relate the learning back home. The sales force will learn to deal with other people well and to be alert to their own behavior.
Active Listening
At YMS we help you in active listening. Listen to what is being said to you. Pay attention to what salespersons have to say on a professional and personal basis. Be helpful. Avoid trying to think of a reply while you are listening to someone. Listening and hearing both are different.
Empathy
Lack of empathy will create you devoid of the capability to know people and their troubles. Daniel Goleman, the father of Emotional Intelligence said, "Empathy and social skills are social intelligence, the interpersonal element of emotional intelligence. That's why they look similar." Apart from Soft skills we will make sure teach you social skills.
Reading beyond the response
Many times what is communicated to you may not be accurately what the other individual had in mind. To be able to study people and conditions in order to decode what is necessary gives one an edge over the competition. We will help your sale force on how to read beyond the response.
Why Soft Skills Matters in Business?
In an analysis conducted by Workforce Solutions Group, it was discovered that more than 60% of employers say that candidates are not representing enough communication and Soft skills to be considered for jobs. Every communication, business or otherwise, based on a person's ability to talk about ideas and concepts to another person.
Soft skills
77% of salespersons saying that soft skills are just as vital as hard skills
Turnover rates
Businesses who communicate effectively are 50% more likely to have low employee turnover rates.
Hard skills
93% of communication is nonverbal which mostly performed by machines.
Our Soft Skills Training Programs Objectives this training creates a path to success and helps your salespersons gain the skills to:
Describe the keys to communicating sincerely, frankly, and professionally
Recognize the principle basics of teams, their style, and phase of development
Show a higher level of personal power and improved efficiency
Delivery Techniques for building strong work relationships
Employ the interpersonal behaviors that cultivate good working relations
Apply communication skills and policy to compromise positive conflict results for all parties
Our training elements of successful communication to one or to many
Specialized who would like to become a stronger, more positive and appreciated high performer.
Soft Skills Training Programs – Workable concepts to better teamwork
Emotional Intelligence
It is the skill to be alert of one's own and other people's emotions. This condition of self-awareness assists the person to distinguish special emotional energies and sensibly choose either to go with or allow go of them. Studies have revealed that persons with high emotional intelligence have better rational health and like good social relations.
Interpersonal Skills
These skills are those that assist people to manage with others in job and life condition. The understanding of how to pay attention to and what to communicate and finally how to work with people of different motives, modes, and nature form the root of interpersonal skills. Empathizing, listening, and communication skills are vital features of interpersonal skills.
Leadership Skills
It is referred to the capability of a person is talking, mobilizing, giving, handling and motivating people in order to accomplish a general goal. The leadership of course calls for emotional intelligence and interpersonal skills but the importance is more on setting idea, creating a dedicated team, and focusing on the outcome of achieving jointly helpful goals.
What our clients say about us?
We consider ourselves extremely lucky to have developed such strong relationships with so many of our customers. With them, we've established more than simply professional ties; we've made friends. Take a look at the feedback people have about us below.
Mihir is without a doubt, the most knowledgeable and experienced consultant I have met when it comes to Sales and Service training. His sales understanding combined with his market expertise makes him the best consultant for your Business Move. I have always marveled at Mihir's incredibly clear grasp of the sales, service and behavioral training. He has supported us for grooming our Sales and Service team as per our defined requirements and needs.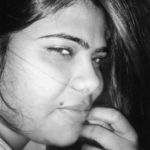 Hina Rajput
Eastman Auto and Power Ltd
Mihir has helped my business to grow tremendously. In just 2 weeks after working with Mihir and his team, my sales almost doubled. His guidance and advice is of great value to me and my team. I am forever grateful to Mihir for the new direction of my business. Mihir is the person to align yourself with if you are looking to grow your business fast!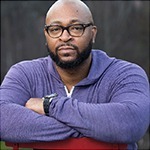 Aazim T. Sharp
Leaf Credit Solutions , USA
Mihir is an integrated sales person who understand the pulse of the business. He is innovative thinker and always ready to contribute to growth. He is very hardworking, supportive and extremely positive. He has essential characteristics: smart and analytics, fast and responsive, intelligent risk taking, focus.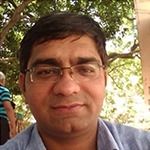 Nainesh Patel
RadixWeb, India
Mihir is really very enthusiastic person and always ready to solve my queries even in the midnight and quite helping nature. I can recommend Mihir for anyone who is really looking for stability in their personal as well as professional life." Here are the 3 tips from Mihir which I liked most. 1. Wake up Early 2. Be positive and confident 3. Implement the plan and not just make them on paper.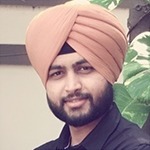 Gurupritsingh Saini
AppAspect Technologies Pvt. Ltd.
Mihir and his team for a local initiative here in Ireland over the winter of 2016/2017. As an offshore team they were absolutely excellent from start to finish. Mihir managed the project with professionalism and dedication from the beginning to the end. He is very well versed in the sales and business development skills we needed to use, very responsive with responses and guidance (even at the weekend!) and most of all reliable. Thank you for helping us build our vision!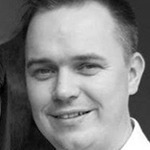 Martin Roddy
Senior Software Specialist at Pramerica
Mihir is an extremely thorough business development consultant. He is creative in his approach for making business strategies. When working on MyPrintCloud, he always aware of the key points to grow the business. In addition to his professional skills, Mihir is excellent team player, he brought in a lot of enthusiasm and leading capabilities to his team.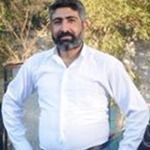 Most of other sales training and sales consultancy companies incline to be coping each other. YMS' knowledge of our business makes them very effective at understanding our needs and then helping us in a more focused way to lead 70% growth in just 1 quarters and suggestively increased our penetration and revenue in existing accounts.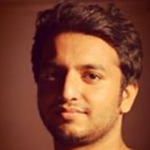 Mitul Patel
ProtonBits Software Pvt. Ltd
Mihir and guys have been working with MyPrintCloud for quite some time and establishing a Marketing and Sales channel quite effectively. The team is highly professional, motivated and result orientated. We are happy with progress and looking forward to extend and expand this relationship.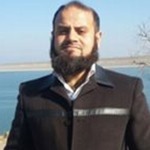 Muzzammil Waheed
Pakistan
Mihir provided excellent consultation for the product and services offered from his clients. He was very knowledgeable and always provided reasonable solutions. For his true professionalism, Mihir earns my highest recommendation.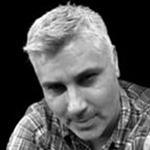 Al Battagliotti
Fantastic Industries, Inc., USA
For Soft Skills Training in India