"Boost your income potential by taking a training to account and territory management."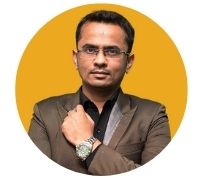 Mihir Shah – India's Top Sales Trainer
Our Top Performance in Strategic Account Management study state that, we collected and examined data from 397 companies that connect in official strategic account management. We inquired how much more income they consider they should be creating with strategic accounts: 76% of companies think they should make 25% or more income from present accounts 47% think they should be making 50% or more.
In our work every day we see companies leaving profit and income development opportunities with accounts on the table. Considering this account development opportunity and boosting sales with present accounts is a challenge for also top sales organizations.
We at Yatharth Marketing Solutions can assist your organization develops a repeatable procedure established to cultivate accounts. We' II assist you executing the processes, structure, and tools you require to hit into this vital income growth opportunity. This training is for account managers who have business relationships with major corporates and global accounts. Strategic account management skills are core to keeping and developing cost-effective business relationships.
Tailored key Accounts and Strategic Sales Assessments
Our sales training helps sales managers to develop and maintain an engaging sales team to manage your key strategic accounts. We determine key features and selling skills, understand the outcome and assist you to use them to maximum effect. Your sales force will have a clear vision of the power they can support and weaknesses they require to overcome.
Tailored key Accounts and Strategic Sales Training
We at YMS modify our sales training program for key Accounts and Strategic Sales to the particular requirements including developing targeting strategies, best customer profiles, making customer requirement and developing differential strategies that divide them from your competitors. YMs is focused to arrange your key accounts and strategic sales reps to boost your market value.
Tailored key Accounts and Strategic Sales Coaching
Our Strategic Account Sales consist of post-training online sales coaching and support to assist your sale force to internalize what they've educated and twist new skills into enduring habits. Since we are known for our expertise with several years of real-world experience in the field of major account and strategic selling to training your sales representatives to peak performance.
In present corporate world, some people may relish an extroverted "sales personality" that makes them a natural fit for the sales team, selling effectively is still a skill that must be developed and taught to them in most easy at the same time effective way. Sales training can help aspiring salespeople develop and practice the skills they need to succeed and increase their confidence level by repeating them. Proper sales training is important for a number of reasons:
Generating Sales
62% of companies consider they are unproductive at increasing sales in current accounts across potential areas.
Generating Business
#1 priority quoted by sales leaders in the year ahead: growing business with present accounts.
Generating Revenue
76% of companies consider they should be making at least 25% more income from their strategic accounts.
Training Objectives trains participants how to recognize client accounts and develop relationships with them.
Create a strategic account plan focused on increasing the considerable value you can provide to your client.
Understand your client's existing buying strategies as well as internal allocation practice and supply chains.
Know your client's market, their key rivals and how your product/services can assist them to be more viable in the market.
Boost your relationships within an account in order to boost account share, share-of-spend or share-of-wallet.
Build a full understanding of all account such as all divisions with key players and decision makers.
Study & get an understanding of your client's business and their goals with the barrier in reaching them.
Set up your customer performance metrics to document your client's successes ultimately.
Develop customer reference accounts for use in upcoming sales campaigns within the account or with other clients.
What our clients say about us?
We consider ourselves extremely lucky to have developed such strong relationships with so many of our customers. With them, we've established more than simply professional ties; we've made friends. Take a look at the feedback people have about us below.
Mihir is without a doubt, the most knowledgeable and experienced consultant I have met when it comes to Sales and Service training. His sales understanding combined with his market expertise makes him the best consultant for your Business Move. I have always marveled at Mihir's incredibly clear grasp of the sales, service and behavioral training. He has supported us for grooming our Sales and Service team as per our defined requirements and needs.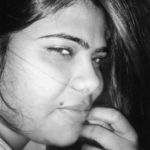 Hina Rajput
Eastman Auto and Power Ltd
Mihir has helped my business to grow tremendously. In just 2 weeks after working with Mihir and his team, my sales almost doubled. His guidance and advice is of great value to me and my team. I am forever grateful to Mihir for the new direction of my business. Mihir is the person to align yourself with if you are looking to grow your business fast!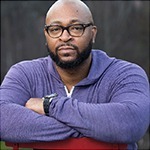 Aazim T. Sharp
Leaf Credit Solutions , USA
Mihir is an integrated sales person who understand the pulse of the business. He is innovative thinker and always ready to contribute to growth. He is very hardworking, supportive and extremely positive. He has essential characteristics: smart and analytics, fast and responsive, intelligent risk taking, focus.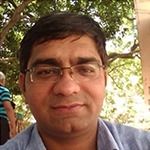 Nainesh Patel
RadixWeb, India
Mihir is really very enthusiastic person and always ready to solve my queries even in the midnight and quite helping nature. I can recommend Mihir for anyone who is really looking for stability in their personal as well as professional life." Here are the 3 tips from Mihir which I liked most. 1. Wake up Early 2. Be positive and confident 3. Implement the plan and not just make them on paper.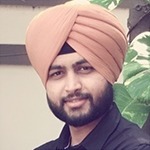 Gurupritsingh Saini
AppAspect Technologies Pvt. Ltd.
Mihir and his team for a local initiative here in Ireland over the winter of 2016/2017. As an offshore team they were absolutely excellent from start to finish. Mihir managed the project with professionalism and dedication from the beginning to the end. He is very well versed in the sales and business development skills we needed to use, very responsive with responses and guidance (even at the weekend!) and most of all reliable. Thank you for helping us build our vision!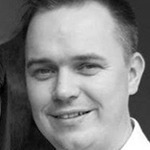 Martin Roddy
Senior Software Specialist at Pramerica
Mihir is an extremely thorough business development consultant. He is creative in his approach for making business strategies. When working on MyPrintCloud, he always aware of the key points to grow the business. In addition to his professional skills, Mihir is excellent team player, he brought in a lot of enthusiasm and leading capabilities to his team.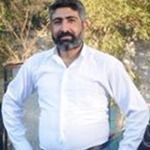 Most of other sales training and sales consultancy companies incline to be coping each other. YMS' knowledge of our business makes them very effective at understanding our needs and then helping us in a more focused way to lead 70% growth in just 1 quarters and suggestively increased our penetration and revenue in existing accounts.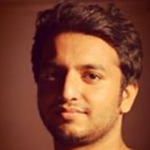 Mitul Patel
ProtonBits Software Pvt. Ltd
Mihir and guys have been working with MyPrintCloud for quite some time and establishing a Marketing and Sales channel quite effectively. The team is highly professional, motivated and result orientated. We are happy with progress and looking forward to extend and expand this relationship.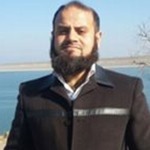 Muzzammil Waheed
Pakistan
Mihir provided excellent consultation for the product and services offered from his clients. He was very knowledgeable and always provided reasonable solutions. For his true professionalism, Mihir earns my highest recommendation.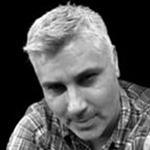 Al Battagliotti
Fantastic Industries, Inc., USA
Why Yatharth Marketing Solutions for Strategic Account Management Training Program?
Strategic Sales Negotiations
Identifying the person power and procedure of successful negotiations. We help in learning a robust procedure for a win-win negotiation. Apart from this it will also help in understanding and implement a strategic approach to negotiation using which you can create a win-win situation.
Managing Sales Performance
We at YMS help you in understanding the structured procedure of sales management. Routing and managing sales performance. Moreover learning this framework helps sales team for short and long-term results which can contribute towards organization's vision.
High Impact Presentations
We will help you understand the tone of High Impact Presentations. We have designed this framework to balance the structure and content successfully. Developing the confidence to effective communication through a practice of high impact presentation skills.
For Strategic Account Management Training in India