"Are you ready to enhance your Strategy Execution? Converting objectives into action with strategy execution training."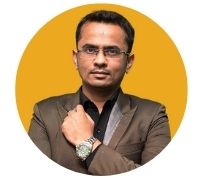 Mihir Shah – India's Top Sales Trainer
Most companies consider that – after cautious strategic evaluation, analysis, and planning – they have a winning approach. Though, our latest study demonstrates that 70 % companies fail to get what they want out of their strategic plan and that the difficulties generally start with execution.
The effect of this is both managerial failure and person stress and irritation – particularly for the executives charged with execution. Logically, these executives have clear schemes and know what they require to do – and yet they cannot get it done. They may even have read the current research, showing that unknown emotional or sociological factors are as significant for success as the rational or measurable aspects. YMS's Strategy Execution Program offers the insights and tools to the connection that complicated breach between the balanced development of strategy and real-life execution. It assists to recognize unknown traps, stability the rational with the emotional and construct the internal ability to continue executing strategy successfully.
The entrepreneur training programs offers a handy support network in the form of associate participants facing related challenges. Turn up with a strategy report and leave with an action plan that desires outcomes.
Gain clarity on your strategic challenge
Come with a discriminating responsiveness to your strategic aspirations and challenges and leave with a more practical, actionable plan of execution. We will provide you transparency on your strategic challenge.
Identify hidden barriers
At YMS you will achieve new insights about the unknown barriers to strategic execution and how to beat them. We will help you to recognize such hidden barriers.
Make an actionable plan for execution.
At YMS you will obtain a deep understanding of how to get consequences for future strategic initiatives. We will help you build an actionable plan of execution
Strategic Execution Statistics
Most businesses suffer a key cut off between strategy formulation and its execution. And whereas it's more evident in larger enterprises because of difficulty, smaller organizations require ensuring they do something to get rid of the barriers to execution. Consider the below:
Proper strategies
90% of well-formulated strategies fail due to poor execution.
Strategic priorities
60% of typical organizations do not link their strategic priorities to their budget.
Access Strategic
Only 27% of a typical company's employees have access to its strategic plan.
Most devastating
95% of employees do not understand their organization's strategy.
Our Training Objectives This training creates a path for success in strategic execution and trains participants how to:
To build a procedure of action to accomplish strategic business goals.
To support the inner technical systems (work course), social systems, and financial system to accomplish business strategy.
You will reproduce a strategy execution review meeting where you will perform all the skills learned in the course.
To accomplish responsive revision and arrangement of the organization's systems, organization, skills, style, and symbols
Creates a foundation of leadership behaviors that are necessary for execution.
Recognize roadblocks to execution and actions you can take to beat these barriers
Managers will have a successful implementation plan to handle these roadblocks, and the essential skills to lead people in execution.
To employ the utmost number of leaders and partner in the course of building the prospect culture and abilities that will guide to sustainable performance.
What our clients say about us?
We consider ourselves extremely lucky to have developed such strong relationships with so many of our customers. With them, we've established more than simply professional ties; we've made friends. Take a look at the feedback people have about us below.
Mihir is without a doubt, the most knowledgeable and experienced consultant I have met when it comes to Sales and Service training. His sales understanding combined with his market expertise makes him the best consultant for your Business Move. I have always marveled at Mihir's incredibly clear grasp of the sales, service and behavioral training. He has supported us for grooming our Sales and Service team as per our defined requirements and needs.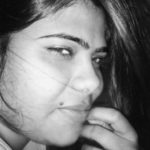 Hina Rajput
Eastman Auto and Power Ltd
Mihir has helped my business to grow tremendously. In just 2 weeks after working with Mihir and his team, my sales almost doubled. His guidance and advice is of great value to me and my team. I am forever grateful to Mihir for the new direction of my business. Mihir is the person to align yourself with if you are looking to grow your business fast!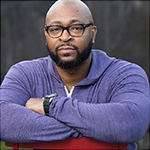 Aazim T. Sharp
Leaf Credit Solutions , USA
Mihir is an integrated sales person who understand the pulse of the business. He is innovative thinker and always ready to contribute to growth. He is very hardworking, supportive and extremely positive. He has essential characteristics: smart and analytics, fast and responsive, intelligent risk taking, focus.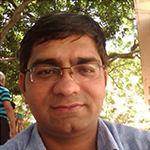 Nainesh Patel
RadixWeb, India
Mihir is really very enthusiastic person and always ready to solve my queries even in the midnight and quite helping nature. I can recommend Mihir for anyone who is really looking for stability in their personal as well as professional life." Here are the 3 tips from Mihir which I liked most. 1. Wake up Early 2. Be positive and confident 3. Implement the plan and not just make them on paper.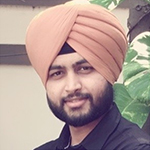 Gurupritsingh Saini
AppAspect Technologies Pvt. Ltd.
Mihir and his team for a local initiative here in Ireland over the winter of 2016/2017. As an offshore team they were absolutely excellent from start to finish. Mihir managed the project with professionalism and dedication from the beginning to the end. He is very well versed in the sales and business development skills we needed to use, very responsive with responses and guidance (even at the weekend!) and most of all reliable. Thank you for helping us build our vision!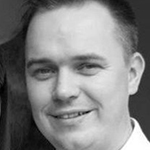 Martin Roddy
Senior Software Specialist at Pramerica
Mihir is an extremely thorough business development consultant. He is creative in his approach for making business strategies. When working on MyPrintCloud, he always aware of the key points to grow the business. In addition to his professional skills, Mihir is excellent team player, he brought in a lot of enthusiasm and leading capabilities to his team.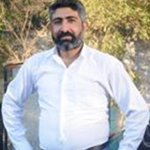 Most of other sales training and sales consultancy companies incline to be coping each other. YMS' knowledge of our business makes them very effective at understanding our needs and then helping us in a more focused way to lead 70% growth in just 1 quarters and suggestively increased our penetration and revenue in existing accounts.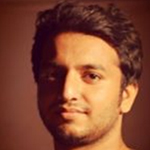 Mitul Patel
ProtonBits Software Pvt. Ltd
Mihir and guys have been working with MyPrintCloud for quite some time and establishing a Marketing and Sales channel quite effectively. The team is highly professional, motivated and result orientated. We are happy with progress and looking forward to extend and expand this relationship.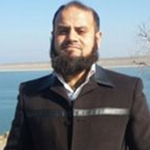 Muzzammil Waheed
Pakistan
Mihir provided excellent consultation for the product and services offered from his clients. He was very knowledgeable and always provided reasonable solutions. For his true professionalism, Mihir earns my highest recommendation.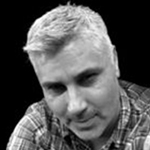 Al Battagliotti
Fantastic Industries, Inc., USA
Strategic Planning and Execution Training Programs
Foundations for Strategy Execution
This short program launches the theoretical foundations for managing managerial tensions, developing a successful strategy, with information for performance measurement and control, and arranging for performance.
Performance Measurement and Control tools
This program trains the analytic techniques and quantitative tools to run a business successfully. Salesforce will learn how to build a profit plan, design asset allocation systems and evaluate strategic profit performance
Launching Performance Measurement and Controls in rising Firms
Often managers, developing firms worries introducing formal performance measurement & control tools will strangulate their firms' industrial spirit. YMS will implement systems to well manage growth.