"Strategic Selling Training Programs for managers."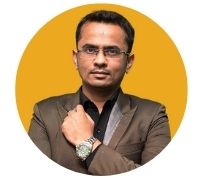 Mihir Shah – India's Top Sales Trainer
We at YMS deliver sales managers with the tools they require to assist their salespeople strengthen strategies to lock their highest prospective customers.
High-performing sales professionals identify that being a consultant to their client is key to their achievement. But they also identify they must expect, plan for, and generate competitive strategies to outsmart the rivalry by better supporting with what the customer values. It is this stability that makes them so thriving, achieving high win rates while providing exceptional customer value.
We can assist your sales managerial leverage competitive strategies by teaching how to: Outmaneuver the competition, control key decision makers and recognize the most cost-effective opportunities. The objective of our "Strategic selling" is to get yourself in the correct place at the correct time, with the correct people, and at the correct time so that you can make the accurate strategic management.
The strategy covers all of the procedures that you will use to lay out your progress, preceding to the sales call. Delegates will learn the value of selling strategy. Once an experienced salesperson has shown they can distinguish between selling to clients and managing their account professionally, then they should attend this course to fully explore selling strategically.
Our Selling System
Never has it been more complicated or challenging for a salesperson to distinguish his or her products or services from the rivalry. Welcome to the "era of commoditization", where the consumer tries to make the sale to value
Creating Great Customer Experiences
The method for developing how to make helpful customer relationships and practices was a demand from a senior manager at the company. This manager felt his business didn't offer the best environment or knowledge for their customers.
Effective Negotiating
Negotiating is a procedure that takes place after you have protected an ideal arrangement with the outlook. Simply put, negotiating is enhancing your location, not winning. We make sure to provide effective negation procedure.
Statistics on Strategic Selling Training
Looking at our survey, it's clear that salespeople see the value of training, with 92% of our candidates stating that the training they have obtained has boosted their strategic selling skills. With budget and time commands, this is simpler said than done because it often needs a shift in approach and sales strategy.
Improved Selling
46.6 % of salespersons said it's greatly improved their strategic selling abilities.
Little improves
43.3 % of salespersons said it's slightly improved their strategic selling abilitie
No effect
5.4 % of salespersons said it's no effect on their strategic selling abilities.
Decrease Selling
0.9 % of salespersons said its decreases their strategic selling abilities.
What our clients say about us?
We consider ourselves extremely lucky to have developed such strong relationships with so many of our customers. With them, we've established more than simply professional ties; we've made friends. Take a look at the feedback people have about us below.
Mihir is without a doubt, the most knowledgeable and experienced consultant I have met when it comes to Sales and Service training. His sales understanding combined with his market expertise makes him the best consultant for your Business Move. I have always marveled at Mihir's incredibly clear grasp of the sales, service and behavioral training. He has supported us for grooming our Sales and Service team as per our defined requirements and needs.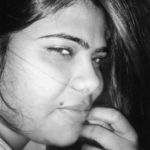 Hina Rajput
Eastman Auto and Power Ltd
Mihir has helped my business to grow tremendously. In just 2 weeks after working with Mihir and his team, my sales almost doubled. His guidance and advice is of great value to me and my team. I am forever grateful to Mihir for the new direction of my business. Mihir is the person to align yourself with if you are looking to grow your business fast!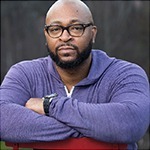 Aazim T. Sharp
Leaf Credit Solutions , USA
Mihir is an integrated sales person who understand the pulse of the business. He is innovative thinker and always ready to contribute to growth. He is very hardworking, supportive and extremely positive. He has essential characteristics: smart and analytics, fast and responsive, intelligent risk taking, focus.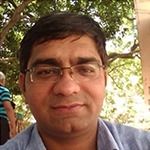 Nainesh Patel
RadixWeb, India
Mihir is really very enthusiastic person and always ready to solve my queries even in the midnight and quite helping nature. I can recommend Mihir for anyone who is really looking for stability in their personal as well as professional life." Here are the 3 tips from Mihir which I liked most. 1. Wake up Early 2. Be positive and confident 3. Implement the plan and not just make them on paper.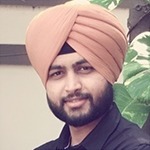 Gurupritsingh Saini
AppAspect Technologies Pvt. Ltd.
Mihir and his team for a local initiative here in Ireland over the winter of 2016/2017. As an offshore team they were absolutely excellent from start to finish. Mihir managed the project with professionalism and dedication from the beginning to the end. He is very well versed in the sales and business development skills we needed to use, very responsive with responses and guidance (even at the weekend!) and most of all reliable. Thank you for helping us build our vision!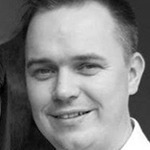 Martin Roddy
Senior Software Specialist at Pramerica
Mihir is an extremely thorough business development consultant. He is creative in his approach for making business strategies. When working on MyPrintCloud, he always aware of the key points to grow the business. In addition to his professional skills, Mihir is excellent team player, he brought in a lot of enthusiasm and leading capabilities to his team.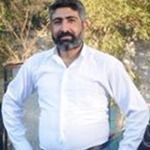 Most of other sales training and sales consultancy companies incline to be coping each other. YMS' knowledge of our business makes them very effective at understanding our needs and then helping us in a more focused way to lead 70% growth in just 1 quarters and suggestively increased our penetration and revenue in existing accounts.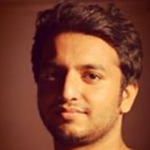 Mitul Patel
ProtonBits Software Pvt. Ltd
Mihir and guys have been working with MyPrintCloud for quite some time and establishing a Marketing and Sales channel quite effectively. The team is highly professional, motivated and result orientated. We are happy with progress and looking forward to extend and expand this relationship.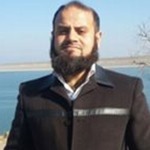 Muzzammil Waheed
Pakistan
Mihir provided excellent consultation for the product and services offered from his clients. He was very knowledgeable and always provided reasonable solutions. For his true professionalism, Mihir earns my highest recommendation.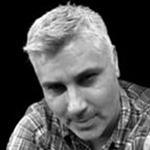 Al Battagliotti
Fantastic Industries, Inc., USA
Our Training Objectives This training creates a path to success and helps your salespersons gain the skills to:
To describe what Strategy really means.
To show the significance of the buying procedure and dealer choice.
To show how to recognize the Threats or prospects with Clients.
To demonstrate how to build a Strategic Sales Plan.
To show how to arrange and deliver effective Sales Presentations.
To show how to recognize your exclusive Selling Proposition.
To show how to place, observe and assess Sales Targets and Objectives.
To demonstrate why we require knowing the Decision Makers and Buying Influences.
Strategic Selling Training Programs
Managing Competition
The Managing Competition module of the Sales benefits Series assists high-performing salespeople discovers how to beat the competition. In this module, sales professionals trained regarding the competitive landscape. This assists them to assess their value and their competitors' value from the customer's viewpoint.
Managing Decisions
The Managing Decisions modules of the Sales benefit Series assists high-performing salespeople discover how to understand the decision actives for an opportunity in order to power the decision in their support. In this module, sales professionals find out how to handle key stakeholders in the decision procedure.
Managing Opportunities
The Managing Opportunities module of the Sales benefits Series assists high-performing salespeople discover how to make best decisions when selecting which opportunities to practice. In this module, sales professionals learn about the aspects that control whether a customer will move forward with a business decision