"Managed Team Close More Deals A well-managed sales team is better-off, more cost-effective and your customer relationships are powerful."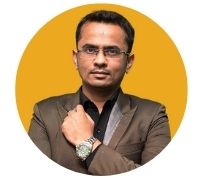 Mihir Shah – India's Top Sales Trainer
YMS improves management capability and develops inspiring leaders. Our entrepreneur training have designed sales management programs which come in a huge range of formats to suit you and your organization. Team Management Training conducted by YMS equips leaders to assist persons to learn how to develop their interpersonal efficiency, reduce conflict, maintain, challenge, and motivate their fellow team members. Whether working with global start-ups or enhancing the effectiveness of groups that work across the organization, our services provide all the precious resources that team leaders, trains, managers, and human resource professionals need.
Outbound is an exclusive methodology we implement for enhancing teamwork. Our team management training illustrates managers how to get that successful balance for developing a high-performance sales team. Successful sales management training makes sure that the related skills are developed.
Team Creation
This applies to a new business startup or a fast increasing business. YMS will assist you to make out your team by being an element of the interview and hiring procedure. Team selection is more than just discovery the top creator; it's receiving the correct team chemistry and balance of sales abilities.
Team Development
You now have a well-performing team, but you require accelerating their performance and carrying in more income. YMS will coach your team to improved performance. Usually, the missing procedure is alertness of a correct sales funnel. It is required to have a central point where the entire company's funnel is available.
Team Reorganization
You recognize that your team has a member or two that aren't performing and you require having a self-governing vision of the state. Documented sales metrics will let you set up Standards of Performance which can be used to count person performance and decide if that person meets acceptable standards.
Team Management Statistics
Building and helping a strong and best performance management culture is one of the main areas in which a manager can impact on business consequences. A well-managed team allows for standard meetings between manager and employee, providing a platform for conveying clear, assessable performance objectives as well as a prospect for mentoring. Yet in spite of the supporting proof, research illustrates many managers are failing to deliver on their responsibilities:
Performance appraisals
94% of organizations are reported to conduct performance appraisals
Goals and directions
70% of employees say their managers do not provide clear goals and directions
Communicating skills
69% of manager's report feeling uncomfortable communicating with employees generally.
Engaged employees
77% of engaged employees feel that they have work-life balance.
Disengaged employees
27% of disengaged employees feel that they have work-life balance.
Our Training Objectives This training creates a path to success and helps your employees and team gain the skills to:
Build leadership, decision-making, and employment skills in a active service or support environment
Know how your function links to and contributes to the generally organization.
Examine your team and balance it competently to obtain maximum consequences
Estimate a team's balance according to their Team Roles
Use and maintain hands-on tools to plan and calculate your success.
An effective leader makes the respect of his/her team members and constructs musical working surroundings.
Recognize how teams progress eventually and how to do this impact team associates and the leaders' leadership method understand the sources of team difficulty
Well tune communication skills when connecting with team members.
What our clients say about us?
We consider ourselves extremely lucky to have developed such strong relationships with so many of our customers. With them, we've established more than simply professional ties; we've made friends. Take a look at the feedback people have about us below.
Mihir is without a doubt, the most knowledgeable and experienced consultant I have met when it comes to Sales and Service training. His sales understanding combined with his market expertise makes him the best consultant for your Business Move. I have always marveled at Mihir's incredibly clear grasp of the sales, service and behavioral training. He has supported us for grooming our Sales and Service team as per our defined requirements and needs.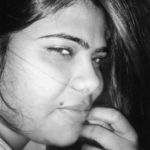 Hina Rajput
Eastman Auto and Power Ltd
Mihir has helped my business to grow tremendously. In just 2 weeks after working with Mihir and his team, my sales almost doubled. His guidance and advice is of great value to me and my team. I am forever grateful to Mihir for the new direction of my business. Mihir is the person to align yourself with if you are looking to grow your business fast!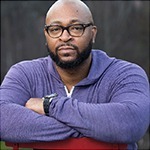 Aazim T. Sharp
Leaf Credit Solutions , USA
Mihir is an integrated sales person who understand the pulse of the business. He is innovative thinker and always ready to contribute to growth. He is very hardworking, supportive and extremely positive. He has essential characteristics: smart and analytics, fast and responsive, intelligent risk taking, focus.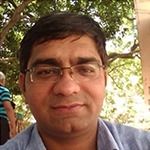 Nainesh Patel
RadixWeb, India
Mihir is really very enthusiastic person and always ready to solve my queries even in the midnight and quite helping nature. I can recommend Mihir for anyone who is really looking for stability in their personal as well as professional life." Here are the 3 tips from Mihir which I liked most. 1. Wake up Early 2. Be positive and confident 3. Implement the plan and not just make them on paper.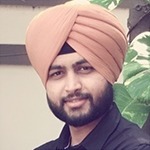 Gurupritsingh Saini
AppAspect Technologies Pvt. Ltd.
Mihir and his team for a local initiative here in Ireland over the winter of 2016/2017. As an offshore team they were absolutely excellent from start to finish. Mihir managed the project with professionalism and dedication from the beginning to the end. He is very well versed in the sales and business development skills we needed to use, very responsive with responses and guidance (even at the weekend!) and most of all reliable. Thank you for helping us build our vision!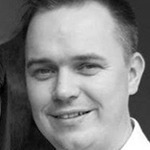 Martin Roddy
Senior Software Specialist at Pramerica
Mihir is an extremely thorough business development consultant. He is creative in his approach for making business strategies. When working on MyPrintCloud, he always aware of the key points to grow the business. In addition to his professional skills, Mihir is excellent team player, he brought in a lot of enthusiasm and leading capabilities to his team.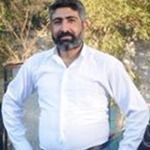 Most of other sales training and sales consultancy companies incline to be coping each other. YMS' knowledge of our business makes them very effective at understanding our needs and then helping us in a more focused way to lead 70% growth in just 1 quarters and suggestively increased our penetration and revenue in existing accounts.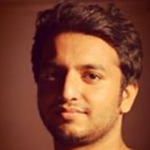 Mitul Patel
ProtonBits Software Pvt. Ltd
Mihir and guys have been working with MyPrintCloud for quite some time and establishing a Marketing and Sales channel quite effectively. The team is highly professional, motivated and result orientated. We are happy with progress and looking forward to extend and expand this relationship.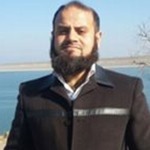 Muzzammil Waheed
Pakistan
Mihir provided excellent consultation for the product and services offered from his clients. He was very knowledgeable and always provided reasonable solutions. For his true professionalism, Mihir earns my highest recommendation.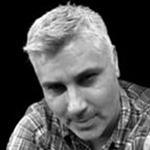 Al Battagliotti
Fantastic Industries, Inc., USA
Enhance Your Team Management With Our Team Management Training Programs
In-house Workshop
These sessions have more than 70% action based experimental learning methodologies. The candidates are occupied with activities that need individuals to work as a unified unit. This ease learning of concepts during discovery. The concepts thus learned are then connected to workplace circumstances through role-plays.
Outbound Training Workshop
At Yatharth Marketing Solution, you are taken to a new environment and known a set of challenges to solve. The only source they have, to achieve these tricky tasks are their own group members. This improves the spirit of interdependence and drives learning at a quicker rate to achieve great success in business.
Team Management Profile Workshops
The Team Management Profile is a diagnostic tool, which evaluates a person's work preferences so the one-day Team Management Profile workshop is a fun and satisfying way to regard as team dynamics. The workshops will hlep you to keep a positive culture environment.