"Motivation Training Program – getting Your Sales Teams to Unlock their own true potential."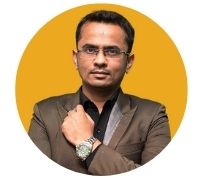 Mihir Shah – India's Top Sales Trainer
YMS Motivation Training- The more specific the greater the motivation.
Our Motivational sales training motivates salespeople to keep inspire themselves at least that's what motivation sales training seminars and courses should do. Though, most Motivational Training company train only theory. We at YMS, on the other hand, train practicality in our motivational training programs. If you and your sales team require helpful cold calling scripts and approaches, as well as foolproof sales closing methods, we would love to assist you and your team today.
Our sales training programs are a very different method to conventional kinds of procedure and methodology sales training in that it solves the rational side of sales. Our sales training programs deliver techniques, tools and rational make improving focus, flexibility, motivation/self-confidence, and understanding.
The object is to have adequate money business development directors the prospect to empower their sales teams in a special and challenging way, leaving an inheritance of independence, clear thinking, and improved sales performance. Salespeople can build up and boost their management skills through motivation sales training.
How much does it cost for Motivation Training Programs?
For 1 Day
Platinum
Time : 8 Hours
Post and Pre Training Assessment
Certificate for participation
Feedback and execution plan for each individual
Addon Cost / additional person - 1000
Up to 70% Growth Assurance
For 2 Days
Rhodium
Time : 16 Hours
Post and Pre Training Assessment
Certificate for participation
Feedback and execution plan for each individual
Addon Cost / additional person - 500
Up to 70% Growth Assurance
For Motivation Training in India