Are you struggling to effectively convert potential customers into paying users for your Software-as-a-Service (SaaS) product? 
The solution lies in understanding and optimizing your SaaS sales funnel. 
A well-crafted sales funnel can guide potential users through the customer journey, from initial awareness to final action. 
In this article, we will explore the various stages of a SaaS sales funnel and how to optimize each step for maximum results.
Let's Begin!!
What is a SaaS Sales Funnel?
Before delving into the details, let's define what a SaaS sales funnel is. 
The customer's journey from the time they first learn about your product to the point of conversion and beyond is depicted visually in a sales funnel.
It typically consists of four stages: 
Awareness

Interest

Decision

Action
Let's understand it in simple terms; 
In past years, there were no such varieties available on the same product, perhaps, in today's world, you are not just showing your product to the customer, but you are competing with your competitors, you are trying to prove your product is better than any other.
Well, to perform better in this evolving sales market, you should implement sales techniques and understand your customer throughout their purchasing journey. An analysis of their behaviour is important to note down.
So, that's why the sales funnel matters, because it's a picturization of every stage of customers from the beginning to the closing of a deal. 
With the help of SaaS Sales Funnel, you can improvise your strategy and approach to convince the customer that you are the best product and service provider for their requirements.
Let's discuss the various stages of the SaaS sales funnel step by step.
SaaS Sales Funnel Stages
As we have discussed above there are four different stages of the SaaS sales funnel. Let's dive into all four stages: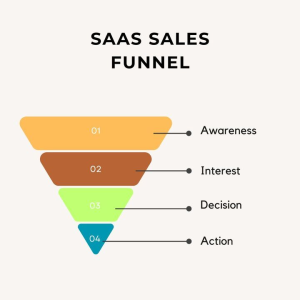 Based on human psychology, these four steps depict a user's behavior flow. 
To advance a lead smoothly to the next funnel level, each step needs a unique strategy (and because we are discussing sales funnels from the standpoint of design, I will concentrate on design methods later on in this article). 
It's critical to remain current and consistent, keeping in mind that giving a lead the incorrect attention at the wrong moment may result in the lead leaving the sales funnel.
Awareness Stage
The first step in the sales funnel is to create awareness about your SaaS product. 
This is where potential customers learn about your offering and what problems it solves.
At this stage, your customers are not even clear about their problems, so they are not looking for any solution, they are just expecting information from your side. 
It's all about letting your customers know about your company. 
May they find any of your blog posts or service pages in your product related search. All you have to do is convert all your website visitors into potential customers by drawing their attention to your great deals. 
Put great efforts on seeking your customer's attention and brand awareness at this stage. 
Traditional marketing strategies at the awareness stage include enhancing the SEO approach, boosting your content through paid advertisements, and so forth. 
However, SaaS businesses may also successfully raise brand awareness through thoughtful UI/UX design. This is how:
To make the design more recognizable to consumers and to help them connect it with the brand, employ consistent branding components like colour palettes, typography, and visual styles that are in line with the business's brand identification.

To attract and engage your target audience, you need to produce valuable and relevant content. Utilize blog posts, videos, infographics, and social media content to showcase your expertise and provide solutions to common pain points.

To establish yourself as a thought leader in your field and draw in more viewers, present useful and compelling material, such as articles, tutorials, or case studies, in an aesthetically beautiful and approachable way.

Create an unforgettable brand experience that stands out and improves brand recall by incorporating distinctive and memorable design elements, such as imaginative images, animations, or interactive features.
Interest Stage
Once you have captured your audience's attention, it's time to nurture their interest in your SaaS product.
People are gradually going to the next funnel step when they return to your website to absorb additional material.
This level of the SaaS sales pipeline is accessed by a lead signing up for your demo or giving their email address to obtain free material.
These actions demonstrate the lead's interest in your material, and now is the ideal time to engage potential customers by introducing them to more specific information about the product or service.
Because prospective customers must decide whether they can put their whole trust in you, the engagement phase of the acquisition process may take the longest. 
Additionally, they want to be certain that they have a need for the issue your product resolves.
In the dedicated post, we offer additional advice on how to create a user engagement plan that works. And here are some suggestions for how to use design to optimize this stage of your funnel:
Ensure that your content is presented in a clear and concise manner so that users can quickly understand the key features, benefits, and value proposition of your SaaS.

The interface of your website should provide social evidence and customer testimonials to further the credibility and appeal of the offering.

Make sure your website has user-friendly navigation and user flows that lead users to the data and material most pertinent to their interests. 

You may encourage potential customers to learn more about your SaaS and increase their interest and engagement by making it simple and seamless for them to reach the pertinent portions.

To encourage users to interact with your product, provide interactive components such as clickable prototypes, interactive demos, or product tours.

Offering lead magnets such as e-books, whitepapers, or free trials can incentivize potential customers to share their contact information and move further into the sales funnel.
Decision Stage
At this stage, potential customers are evaluating whether your SaaS product is the right fit for their needs.
Employ persuasive sales strategies, such as personalized demos, case studies, and testimonials, to showcase the value and benefits of your product.
The focus of this stage should be on emphasizing the advantages of your product and preparing the leads for a purchase if you were successful in grabbing their attention and earning their confidence. 
This phase entails highlighting the salient features of your SaaS, addressing client complaints, and emphasizing the advantages that set you apart from rivals. 
The idea is to persuade them that your offering is the ideal response to their problems. 
Offering a free trial at this point will provide potential customers the chance to test-drive your product's full capability within a set time frame. 
Their decision to become a paid user or not will be influenced by their experience throughout the trial. Because of this, considering the user experience is crucial in this situation.
Additionally, an easy-to-use user onboarding will enable you to quickly and effectively demonstrate the value of your SaaS. 
A carefully planned onboarding process can offer possibilities for personalization and modification, allowing users to adapt the product to their tastes, removing friction and roadblocks, and guiding leads to the Aha moment when they discover your solution is exactly what they need.
Action Stage
The final step is to encourage potential customers to take action and become paying users.
Selling is key, but keeping customers is essential. Since SaaS businesses rely on subscriptions, securing recurring monthly income is essential. 
Because of this, concentrating solely on customer acquisition is a misguided sales strategy. Discussions on the company's acquisition strategy should always include retention.
Here are some strategies for enhancing client conversion and retention:
Remove any barriers to entry by simplifying the sign-up process. Offer transparent pricing, clear onboarding instructions, and excellent customer support.

Reduce the number of form fields, the number of processes, and the friction in the conversion process. A simple and efficient process decreases user annoyance and enhances the likelihood that customers will stay.

Make sure your SaaS provides a fluid user experience on a variety of screen sizes. The mobile-friendly layout boosts the likelihood of converting customers who prefer to utilize their mobile devices for action.

Add communication and feedback features to the product to nudge consumers to offer suggestions, report problems, or ask for help.

Ensure that your SaaS checkout page is optimized for a quick and safe transaction so that clients can successfully complete their subscriptions.
Easy Methods for Creating Your SaaS Sales Funnel
Every great user experience starts with a carefully considered design. 
UX design is essential to creating smooth and enjoyable journeys for your prospects at each stage of a sales funnel, moving them closer to conversion.
Understand Your Audience
Despite being blatantly evident, many firms still fail to take this step, and I can see why. When you create a fantastic product, you often assume that everyone will love it. 
The product for everyone is, nevertheless, the product for nobody. Only those individuals who may require your goods and may readily convert from leads to customers should be your primary emphasis.
Create a Customer Journey Map
Start by identifying the crucial touchpoints along the customer journey where they engage with your business. 
These touchpoints can involve browsing websites, viewing landing pages, signing up for trials, starting them, making purchases, and more. 
Create a customer journey map by visualizing the processes clients take from first awareness to final conversion once you have identified them. 
You can identify possible bottlenecks or areas for improvement using this mapping method, which enables you to get a complete picture of the user experience.
Develop a Website
It could be a well-written website or a straightforward landing page. It should ideally express your value propositions, key differentiators, product offerings, and pricing strategies in straightforward terms. 
Improve the landing's functionality and loading time. Users can become impatient and leave websites because of slow loading times. 
To ensure that your leads proceed farther along the sales process, reduce the amount of code and use eye-catching CTAs.
Streamline the Registration and Onboarding Procedures
Users frequently get upset and give up when they encounter a terrible sign-up flow that requests an excessive amount of irrelevant information. 
The same is true for SaaS onboarding; if it takes too long or involves too many stages, users are likely to skip it (as it frequently happens either before or right after signup). 
Create streamlined forms with little friction as a top priority to ensure users finish the sign-up process. 
Avoid asking pointless questions and skipping over any more details that can be covered later. Instead, concentrate on personalizing the first conversation by posing pertinent questions.
Organize the Upgrade Procedure
SaaS companies must actively encourage their leads to upgrade their accounts because they frequently use freemium pricing or offer free trials. By decreasing processes and friction, the upgrade procedure can be made more efficient. 
Give users a seamless and efficient experience, such as a one-click upgrade option that requires the least amount of time and effort.
Make strategic use of in-app modals to highlight the advantages and value of upgrading by demonstrating premium features, added functionality, or exclusive bonuses offered in higher plans.
Improve Retention
Retention is essential for the success of every SaaS firm, as I've already indicated before. Because your collaboration is just getting started, don't stop thinking about your clients as soon as you receive the first payment.
The SaaS sales funnel is a dynamic system that you should monitor and analyze to identify the points where prospects lose interest and stop returning.
Let's see the role of various marketing strategies in the SaaS Sales Funnel.
The Role of SEO in SaaS Sales Funnel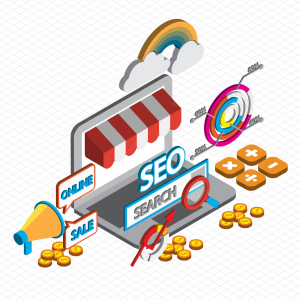 Search Engine Optimization (SEO) plays a crucial role in driving traffic to your SaaS sales funnel and ensuring that potential customers find your product when searching for relevant keywords.
Keyword Research for Awareness
Identify relevant keywords that potential customers use during the awareness stage. 
Create informative and SEO-optimized content around these keywords to attract organic traffic.
Content Optimization for Interest
Optimize your content with relevant keywords and meta tags to ensure that potential customers can easily find valuable information during the interest stage.
Conversion Optimization for Decision
Leverage SEO strategies to optimize the conversion process, such as using clear and compelling Call-to-Action (CTA) buttons and creating persuasive landing pages.
SEO in Customer Retention
Even after converting potential customers into paying users, SEO continues to play a role in customer retention. 
Keep users engaged with valuable content and updates to encourage loyalty.
Utilizing Email Marketing in SaaS Sales Funnel
Email marketing is a powerful tool for nurturing leads and converting them into loyal customers.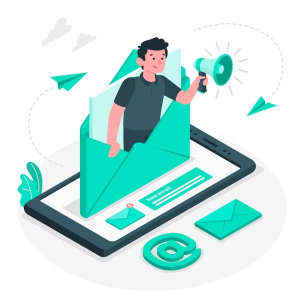 Building and Segmenting an Email List
Build a targeted email list and segment it based on user preferences and behavior. This enables you to send each group content that is individualized and pertinent.
Crafting Effective Email Campaigns
Create engaging email campaigns that provide value, share updates, and encourage users to take specific actions.
Personalization and Follow-Ups
Use personalized email content and follow-up sequences to nurture leads and build strong relationships with potential customers.
Leveraging Social Media in SaaS Sales Funnel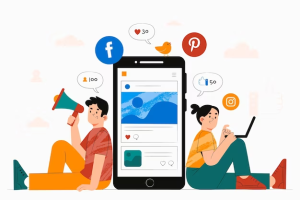 Platforms on social media are a great method to connect with and interact with your target audience.
Identifying the Right Platforms
Choose the social media platforms that your target market uses the most. To increase reach, concentrate your efforts on those platforms.
Engaging the Target Audience
Create content that resonates with your audience and encourages them to interact, comment, and share your posts.
Social Proof and Testimonials
Leverage social proof, such as customer testimonials and reviews, to build trust and credibility for your SaaS product.
Measuring and Analyzing SaaS Sales Funnel Performance
To ensure the effectiveness of your SaaS sales funnel, it's essential to monitor and analyze its performance.
Key Metrics to Track
Identify key performance indicators (KPIs) that measure the success of each stage in your sales funnel.
Tools for Analysis
Utilize analytics tools to gather data and insights on user behaviour, conversion rates, and overall funnel performance.
Conclusion
Crafting an effective SaaS sales funnel is vital for driving conversions and growing your business. 
By understanding the different stages of the funnel and optimizing each step, you can attract, nurture, and convert potential customers into loyal users.
You can enhance your SaaS sales funnel optimization and your salespeople's selling skills by conducting SaaS sales training at your company. 
HAPPY SaaS SALES FUNNEL!!!

Frequently Asked Questions (FAQs)