Tech sales training plays a pivotal role in equipping sales professionals with the necessary skills and knowledge to thrive in the ever-changing world of technology sales.
Through specialized programs and workshops, sales reps can enhance their product knowledge, communication skills, and sales techniques. 
As technology continues to advance, ongoing training and upskilling are essential for staying ahead of the curve in the competitive market.
This article will clear your perspective on tech sales training. You will learn about proper meaning, the ongoing process, the complete program and whether it is a good idea to spend money on a sales training program throughout this blog.
Let's Go!!
What is Tech Sales Training?
The sales techniques might change with the different products, and selling technology products require a particular knowledge and practice to generate more sales.
Tech sales training is all about a comprehensive process of enlightening salespeople with sales education of technology products and services. 
This sales training enhances the soft skills of salesmen such as effective communication, active listening, product explanation and so on to close the deal effectively. 
Tech sales training is the best guidance to learn how to communicate the value of technology products with potential buyers to convince them and successful completion of deals. 
Nowadays, sales training goes beyond traditional sales training and includes an in-depth understanding of the technological aspects of the products being sold.
Let's go further to know more exciting and real facts about sales training boot camp.
Why is Tech Sales Training Important?
In the technology industry, tech products come with multiple features, complex functioning, and numerous benefits. 
That's why a customer needs detailed explanations and proper information of tech products before making a purchase decision.
And, the sales training is an assurance of better representation of product description from sales reps. 
Yes, sales training ensures that sales reps can confidently address customer queries, showcase product features, and demonstrate how the technology can solve their specific challenges. 
A great conversation between sales reps and customers builds trust between them and leads to positive sales outcomes. 
This proficiency helps create faith and credibility with customers, leading to increased sales and customer loyalty.
In simple words, you can enhance the sales skills of your salesman specifically for technical products to generate high sales revenue. 
Now, we will understand the complete sales process of tech sales.
Understanding the Sales Process in the Tech Industry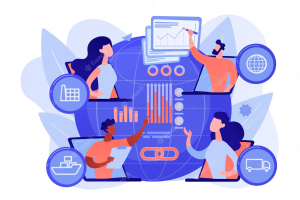 Tech sales involve a systematic process that aims to convert prospects into loyal customers. 
The key stages of the tech sales process include:
Prospecting and Lead Generation
This stage involves identifying potential customers and gathering information about their needs and pain points. 
Sales reps use various methods like cold calling, networking, and referrals to generate leads.
They have to implement their soft skills while dealing with prospects to determine the right prospect list through various methods. 
Qualification and Needs Analysis
In this stage, sales reps qualify leads based on their fit with the product and analyze their specific needs. 
Understanding customer requirements helps tailor the sales approach accordingly.
It is crucial to identify qualified leads to fasten the sales cycle. Also, this step is meant to save your sales reps time by not spending on non-interested customers. 
Product Knowledge and Demonstration
Sales reps need a deep understanding of the technology they are selling. 
They showcase the product's features and benefits, highlighting how it addresses the customer's pain points.
Having a proper knowledge of the product they are selling, develops a great confidence in the salesman's mind. They get comfortable answering any question related to product features, benefits, and all the included services. 
Handling Objections and Closing the Deal
During this stage, sales reps address any concerns or objections raised by the customer and emphasize the product's value proposition. 
They aim to secure the deal and close the sale.
To overcome and handle such objections, sales reps need tech sales training that completely helps them and guides them on how to deal with customers when they start to show less interest in your tech product.
Post-Sales Follow-up and Customer Relationship Management
After the sale is made, maintaining a positive relationship with the customer is crucial. 
Sales reps follow up to ensure customer satisfaction, address any post-purchase concerns, and explore upselling opportunities.
Every customer is expecting well-behavior from the sales team. Good customer relationships lead to customer retention and chances of getting referrals, and all this ultimately leads to high sales revenue. 
The Key Components of Effective Tech Sales Training Programs
A successful tech sales training program incorporates the following essential components: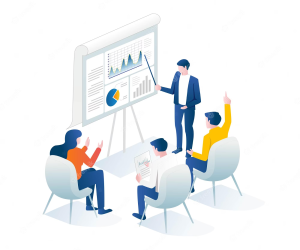 Specialized Product Training
Sales professionals must have an in-depth knowledge of the products they are selling. 
Training programs should focus on the technical aspects of the product, its unique selling points, and how it compares to competitors.
Complete product knowledge helps sales reps to deliver good sales pitch with impactful confidence in front of customers. And, Maybe customers get impressed by the sales pitch and make a positive purchase decision.
Sales Techniques and Strategies
Effective sales techniques, such as active listening, relationship-building, and objection handling, play a vital role in closing deals. 
Training programs should teach these skills to sales reps.
Communication and Presentation Skills
Clear and persuasive communication is vital in tech sales.
Training should focus on improving presentation skills, storytelling abilities, and delivering impactful demos.
Industry Knowledge and Market Trends
Staying updated with the latest industry trends and technological advancements is crucial for sales reps. 
Training programs should incorporate information about market dynamics and emerging technologies.
Now, we will discuss what to consider to get the best tech sales training program.
Choosing the Right Tech Sales Training Program
There are various options available for tech sales training, and businesses must choose the one that aligns with their goals and requirements:
Online Training Platforms
Online platforms offer convenient and flexible training options. Sales reps can access courses at their own pace and revisit materials as needed.
In-Person Workshops and Seminars
In-person workshops provide a more interactive learning experience. Participants can engage in role-playing and real-time feedback sessions.
Customized In-House Training
Some companies opt for tailored in-house training programs that address specific needs and challenges faced by their sales teams.
Benefits of Tech Sales Training
Investing in tech sales training yields several advantages for both sales reps and businesses: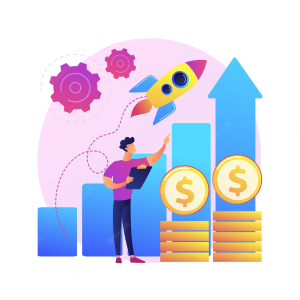 Improved Sales Performance
Well-trained sales reps can more effectively engage with customers and address their needs, resulting in higher conversion rates and increased sales.
Well-trained salespeople can attend more customers than any non-trained salesperson, and also provide customer satisfaction to enhance sales revenue. 
Enhanced Customer Satisfaction
Sales reps who are knowledgeable and empathetic can provide a better buying experience, leading to improved customer satisfaction and loyalty.
The well-behavior and pleasing treatment towards customers can satisfy them and leave a great impression of your brand, and all this effectively comes from tech sales training. 
Increased Confidence and Motivation
Tech sales training boosts the confidence of sales professionals, making them more motivated to achieve their targets and excel in their roles.
Great confidence leaves a very great impact on your company on the customer's mind. And motivation is always mandatory to maintain the 'Never give up' attitude of salespeople. 
Sales training will help your sales reps to build confidence and get motivated. 
Adaptability to Technological Advancements
As technology evolves, trained sales reps can quickly adapt to changes, positioning the business as an industry leader.
Let's see the impact of sales training for new hires and existing salespeople.
Tech Sales Training for New Hires vs. Experienced Sales Reps
Tech sales training strategies differ based on whether they are targeted at new hires or experienced sales representatives:
Onboarding New Sales Team Members
For new hires, comprehensive onboarding programs introduce them to the company culture, products, and sales processes.
Upskilling Existing Sales Reps
Experienced sales reps benefit from ongoing training to keep them up to date with the latest product developments and sales techniques.
Let's see the actual effect of tech sales training from various aspects.
Measuring the Effectiveness of Tech Sales Training
Evaluating the effectiveness of tech sales training is crucial to ensure a positive return on investment:
Key Performance Indicators (KPIs)
KPIs such as sales revenue, conversion rates, and customer satisfaction can indicate the impact of training on sales performance.
Sales Metrics and Analytics
Analyzing sales metrics and data can provide insights into the effectiveness of training programs and areas that need improvement.
Feedback and Assessment
Gathering feedback from sales reps and customers can help identify strengths and weaknesses in the training approach.
Overcoming Challenges in Tech Sales Training
Tech sales training faces specific challenges that must be addressed to ensure its effectiveness:
Rapidly Evolving Technology
With technology constantly changing, training programs must be updated regularly to reflect the latest advancements.
Addressing Knowledge Gaps
Identifying knowledge gaps and tailoring training to fill those gaps is essential for effective learning.
Time Constraints and Workload
Balancing training requirements with the demands of daily sales activities is crucial to avoid overwhelming sales reps.
The Future of Tech Sales Training
The future of tech sales training is poised to incorporate cutting-edge technologies and innovative learning methods:
Integration of AI and VR Technologies
AI-powered tools and virtual reality simulations will offer immersive and personalized training experiences.
Continuous Learning and Microlearning
Tech sales training will move towards continuous learning models, providing bite-sized and easily accessible content.
Conclusion
Tech sales training is a critical investment for businesses aiming to succeed in the technology industry. 
By equipping sales professionals with specialized knowledge, effective communication skills, and up-to-date industry insights, companies can empower their teams to close more deals and foster long-lasting customer relationships.
HAPPY TECH SALES TRAINING!!
Frequently Asked Questions (FAQs)