Sales pipeline explained the journey of prospects with your product. Usually, people think sales are all about closing deals, but more than that it's about the salesman's efforts for converting prospects into closed deals.
Analyzing efforts and implementing improvements on different stages of your prospects is the motto of the sales pipeline.
In this blog, We will see different stages where prospects stand out in the path of generating sales revenue for your business idea through the complete insights of the sales pipeline.
In which, sales pipeline purpose, sales pipeline examples, and sales pipeline in salesforce, everything is explained with sales pipeline stages.
Let's Begin!!
What Is The Sales Pipeline?: Definition
Definition: Sales Pipeline visually represents the position of your prospects during the sales process.
If we derive the definition of the sales pipeline, it says, Sales pipeline explained the visual representation of a prospect's position from being a prospect to a final customer.
The sales pipeline is different from the sales funnel. The sales pipeline is all about the stages of your prospects for where they stand in the sales process, Whereas a sales funnel is all about the procedure of becoming a potential customer to a closed deal.
Sales pipeline is divided into different stages, whenever one stage completes, the prospect will move to the next stage.
Every stage explains the different role of prospects, and requires a different way of treating customers.
The b2b sales cycle, b2c sales cycle, and b2b2c sales model may vary from each other, but the sales pipeline stages remain the same in every sales process. Afterall, it's a journey of prospects with your business.
The sales pipeline is dependent on the major two factors, one is the salesperson's efforts and another one is the prospect's decision for purchasing your product.
As a prospect's decision changes, the position of prospects in the sales pipeline also changes.
So, to generate a positive sales pipeline, it is very important to choose the right approach for sales.
Let's understand the main purpose of analyzing the sales pipeline.
Purpose of Sales Pipeline
The main purpose of the sales pipeline is to examine sales conditions with individual prospects.
As the sales pipeline explains the prospect' stage, we can determine the performance of sales reps, and the chances of generating leads through the individual prospect.
You can analyze better with visual representation of prospect's stages, where to put more effort, where your sales reps are lacking, which techniques are generating more positive outcomes, and what are the possibilities of getting sales in a certain period.
With understanding and keeping eye on above listed factors through the sales pipeline you can enhance your sales efforts and improvise your sales techniques, ultimately which generates high sales revenue and makes profit for your business.
We can say that, The aim of the sales pipeline is to move every prospect from one stage to the next stage to reach closed deals and post orders.
Although, a sales pipeline matters because it will give an idea regarding how much your sales reps will give a sales within a week, month, or quarter.
In any business, every other decision depends on the number of sales generated in a certain period, that's why the concept of sales pipeline matters the most.
Sales Pipeline Explained With 7 Stages
Here, we have listed the major 7 stages of prospects in any business from the sales pipeline.
1. Prospecting
2. Sales Lead Qualified
3. Sales Call and Demo
4. Proposal
5. Negotiation and Commitment
6. Final Contract Signing
7. Post Purchase
Let's deeply understand all of the stages mentioned above.
1. Prospecting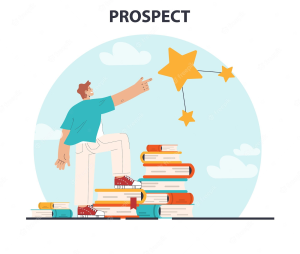 Prospecting is all about researching potential consumers. It demands a lot of search and outreach to find new customers who bring high sales and new business to your organization.
There are two types of prospecting where you find your potential prospects.
First is outbound prospecting, where you find your potential customer by searching on platforms such as Google, or Linkedin.
Another one is inbound prospecting, where you get your customers from your websites. People who search related to your product website and then visit your website, blog, or newsletter willingly will become your next potential prospect.
You can start developing interest with potential purchasers with the help of cold calling, giving customer referrals, corporation events, personalized emails, or influencing them with strong social media impact. All this found you as a solution expert.
Like this, you can filter the list of your potential prospects, and put focus on targeting them. This approach will increase your productivity.
2. Sales Lead Qualified
It is not a good idea to spend time and effort on those customers with whom your deal is never going to close.
Instead, you can filter your potential prospects by creating a consumer's profile, or purchaser's persona which describes the characteristics of customers with whom you want to deal.
Consider the company size, ideal industry, area, and pain points to identify prospects relevant to your business idea.
To bring all your filtered prospects or leads into your sales pipeline, provide an e-book, case study, webinar, white paper, or different types of resources which determine whether the consumer is interested in knowing your product or not.
You can also perform a preliminary discovery call to understand the prospect's needs before you organize the next sales call.
"It's simple to be intrigued by a novel feature or functionality, but how do you persuade a prospect to fund and prioritize it?" stated Hassan Abdallah, Salesforce's account director. "That's the challenging part."
3. Sales Call and Demo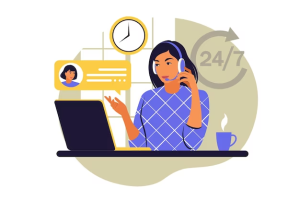 Until this stage, you have filtered out leads who are interested in learning about your services. This is the beginning of generating a sale.
First, you must schedule a meeting or demo. Be sure about everyone who is going to attend the meeting, clearly understand the aim of the meeting.
To keep everything perfect and on track prepare the meeting agenda in advance. Give a demo of your product after everybody understands the need of your product or services.
A business case that explains how your solution will assist your prospect accomplish their goals should be created using all of your pooled knowledge at this point.
4. Proposal
This stage implies an official and serious sales offer. Here, again you have to summarise all the important points that how your business can help in the pain points of potential consumers.
You should provide pricing information and describe why the business value of your service or product is more than offset by its cost value.
Additionally, this is the moment when you'll focus on setting your proposal apart from the competitors and emphasizing the benefits of your offering.
At this point, personalization and perceived value are important to keep in mind.
Make sure your proposal is tailored to the prospect's particular needs rather than a one-size-fits-all approach since you want them to feel as though you fully understand their business.
5. Negotiation and Commitment
There are a lot of possibilities that your prospect will have issues or objections or maybe some extra inquiries regarding your product proposal, and this will require a renegotiation of the proposal offered.
To reach a final understanding, talk about modifying the pricing, changing the scope of the work, and controlling expectations.
It all depends on the salesperson's skills that how they convenience the interested prospect within the company's norms and price limitations.
6. Final Contract Signing
Yupppppp!! At this stage, you have just closed a deal!
Make a simple and understandable contract that can be signed by using an e-signature service that allows your upcoming custom to sign and upload from any location.
After completing this stage, you can move forward to fulfill the order requirement.
7. Post Purchase
Signing a contract is not like your role is over, from here the customer experience has begun.
The purchaser will expect consistent and supportive service during implementation and timely monitoring of the account's growth.
You can cross-sell current clients on new services and upsell them on more expensive options when the time is perfect.
In general, make sure to serve your new clients well because it will affect referrals and subsequent sales.
After all, customer satisfaction matters the most in any kind of business.
Some world-famous businessmen said about customer relationships as per their experience:
"A business absolutely devoted to service will have only one worry about profits. They will be embarrassingly large." – Henry Ford.
"If you don't take care of your customer, your competitor will." – Bob Hooey.
"To give real service you must add something which cannot be bought or measured with money, and that is sincerity and integrity." – Douglas Adams.
Need a real-life example to understand things in a better way? Then keep reading!!

Sales Pipeline Example To Understand Better
Let me provide you with an example of a sales pipeline to help you understand it perfectly:
Let's imagine a company that sells software products for small businesses.
They follow a typical sales pipeline consisting of multiple stages:
Prospecting
The sales team identifies potential leads by researching small businesses that may benefit from their software products.
They gather contact information, such as email addresses or phone numbers.
Initial Contact
The sales team reaches out to the leads through phone calls or emails to introduce the company and its products.
They aim to establish a connection and gauge the interest of the leads in their software solutions.
Needs Assessment
If the leads show interest, the sales team arranges meetings or calls to understand the specific needs and challenges of the small businesses.
They gather information about the current software systems, pain points, and requirements.
Proposal
Based on the needs assessment, the sales team prepares a tailored proposal outlining how their software products can address the identified needs.
The proposal includes pricing details, product features, and implementation plans.
Negotiation
After presenting the proposal, the sales team engages in negotiations with the potential customers.
They discuss pricing, contract terms, and any customization requirements.
The aim of healthy negotiation is to reach a conclusion (agreement) that satisfies both parties.
Closing
Once the negotiations are successful, the sales team finalizes the sale by obtaining the necessary approvals and signatures.
They prepare the contract, coordinate with the legal team if required, and ensure all details are accurate.
Implementation
After the contract is signed, the implementation phase begins.
The company's technical team works closely with the customer to install and configure the software, provide training, and address any technical issues.
Post-Sale Support
The sales team maintains a relationship with the customer by offering ongoing support, troubleshooting assistance, and regular check-ins.
They aim to ensure customer satisfaction and identify opportunities for upselling or cross-selling additional products.
By visualizing the sales pipeline, the company can track the progress of each potential customer and identify bottlenecks or areas for improvement.
This helps them prioritize leads, allocate resources effectively, and optimize their sales process.
Note that the stages and terminology used in a sales pipeline can vary depending on the industry, company size, and specific sales strategies employed.
Now, we will see the sales pipeline in salesforce.
Sales Pipeline In Salesforce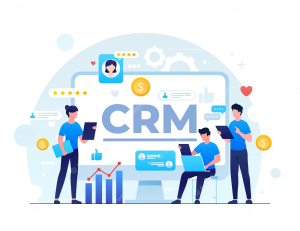 The sales pipeline in Salesforce refers to the process of managing and tracking potential sales opportunities from their initial stages to closing the deals.
It provides a visual representation of the various stages a sales opportunity goes through, allowing sales teams to monitor and prioritize their efforts effectively.
In Salesforce, the sales pipeline is typically structured using a series of stages that reflect the different milestones or steps in the sales process.
These stages can be customized to match the specific workflow and terminology of an organization.
Common stages may include "Prospecting," "Qualification," "Proposal," "Negotiation," and "Closed-Won."
Salesforce provides tools and features to manage the sales pipeline efficiently. Let's see some key features and functionalities:
Lead Management
Salesforce allows users to capture and track leads, which are potential customers or contacts that have shown interest in a product or service.
Leads can be assigned to sales representatives and converted into opportunities when they meet certain criteria.
Opportunity Management
Once a lead is converted, it becomes an opportunity in Salesforce. Opportunities represent potential sales deals.
Users can assign values, probabilities, and expected close dates to opportunities. This information helps in forecasting and prioritizing efforts.
Sales Stages and Forecasting
Salesforce enables the customization of sales stages to reflect the specific steps in the sales process.
Each stage represents a milestone or a significant action taken during the sales cycle.
Sales representatives can update opportunities' stages as they progress, providing visibility into the pipeline's health and predicting future revenue.
Sales Activities
Salesforce allows users to log activities related to each opportunity, such as calls, emails, meetings, and tasks.
This helps sales teams keep track of their interactions with customers and ensure that necessary follow-ups are conducted.
Reporting and Analytics
Salesforce offers multiple reporting and analytical tools and technology to analyze the sales pipeline's performance.
Users can generate reports and dashboards to gain insights into key metrics, such as conversion rates, win/loss ratios, and sales cycle duration.
These insights help in identifying bottlenecks and making data-driven decisions to improve sales effectiveness.
Overall, Salesforce's sales pipeline management features help sales teams streamline their processes, improve collaboration, and increase sales efficiency.
By visualizing the pipeline, tracking opportunities, and leveraging data-driven insights, organizations can optimize their sales efforts and drive revenue growth.
Conclusion
In conclusion, understanding the sales pipeline and its stages is essential for any business that wants to optimize its sales process and drive revenue growth.
By visualizing the customer journey from initial contact to closing the deal, organizations can identify bottlenecks, prioritize leads, and allocate resources effectively.
The sales pipeline provides valuable insights into the health of the sales funnel, enabling sales teams to forecast future revenue, make informed decisions, and implement strategies to improve overall performance.
By leveraging technology and data-driven approaches, businesses can streamline their sales pipeline, enhance customer relationships, and ultimately achieve greater success.
HAVE A SATISFIED SALES REVENUE!!!
Frequently Asked Questions (FAQs)