Let's get the valuable information regarding B2B Sales Training Topics that will help your team close more deals in a profitable manner.
In a study conducted by the Sales Readiness Group Training Industry, it was discovered that 45% of companies provide training on only two to five topics to their sales professionals.
However, it was observed that organisations with effective sales training tend to offer a broader range of topics.
That's why it is important to know the best B2B Sales Training Topics to cover in any B2B Sales Training Program.
Mastering Pipeline Management: The Key to Sales Success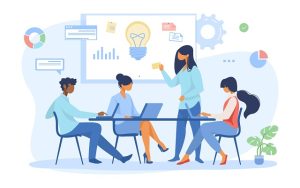 In the dynamic world of sales, building a robust pipeline is the lifeline of success.
It empowers your sales representatives to not only prioritise leads and prospects based on their quality and sales urgency but also to gauge their own performance.
Fascinating research by McKinsey has revealed that pipeline management stands out as the most critical skill separating high-performing sales reps from their less successful counterparts.
This invaluable insight as a primary one in B2B sales training topics emphasises the undeniable connection between effective pipeline management and representative performance.
Imagine equipping your junior team members with the tools and knowledge to excel in pipeline management.
By providing comprehensive training in this vital skill, you empower them to conquer the sales landscape.
With a firm grasp of pipeline management, they will:
Seamlessly navigate your CRM,
Effortlessly track their deals,
Determine the exact stage of each opportunity,
Assess whether they have enough active conversations to surpass their quota.
Pipeline management is the ultimate secret to achieving sales triumph.
It not only maximizes productivity but also enhances the overall sales experience for your team.
By prioritizing and optimizing their pipelines, your sales reps will unleash their true potential, driving remarkable results and propelling your organization to new heights.
Get ready to witness the transformative power of effective pipeline management in action.
Mastering the Art of Prospecting and Outreach: Unleashing Sales Potential
In the fast-paced world of sales, prospecting and outreach are the dynamic duo of B2B Sales Training Topics that opens the door to success.
Business development reps (BDRs) possess the crucial responsibility of not only
discovering and identifying potential customers who align with your ideal customer profile (ICP) but also crafting captivating messages that ignite their interest.
As stated by Crunchbase, top sellers dedicate an average of six hours per week to meticulously researching their prospects, ensuring that every outreach effort is directed towards the perfect-fit prospects.
Cold calling and outreach emails stand as vital skills for BDRs seeking to populate their pipelines with fresh prospects.
To empower your team in mastering these core competencies, consider providing training and coaching through both verbal and written role-plays.
This immersive approach along with SPIN Selling Technique allows reps to practice and refine their skills, ultimately equipping them to confidently engage potential customers and secure meaningful interactions.
Prospecting and outreach serve as the lifeblood of sales growth, propelling your organization towards unparalleled achievements.
By honing these essential skills, your BDRs will unlock a world of opportunities, forging valuable connections and accelerating their journey towards exceeding targets.
Prepare to witness the transformative power of effective prospecting and outreach, where every interaction becomes a gateway to success.
Qualifying Leads: Unlocking Efficiency and Maximizing Results
Investing time and energy in B2B Sales Training Topics nurturing or repeatedly contacting leads that are a poor fit is a drain on your sales reps' valuable resources.
Moreover, if a lead is not the right fit, they are more likely to schedule appointments with your reps but fail to show up.
Astonishingly, 37% of prospects "ghost" sellers because they realize they were not a good lead or did not align with their needs.
To address this challenge effectively in sales training, consider:
Incorporating bite-sized quizzes that test your reps' ability to qualify leads and assess their familiarity with your ideal customer profile (ICP).
These quizzes serve as valuable tools for evaluating their lead qualification skills and identifying any knowledge gaps that may be hindering their performance.
Leveraging the power of AI-driven coaching, you can provide targeted guidance and support to bridge those gaps, equipping your reps with the expertise needed to effectively qualify leads. Know more at: will ai replace sales
Qualifying leads is a game-changer in the world of sales.
By empowering your team with the skills and knowledge to accurately assess lead fit, you streamline their efforts and maximize productivity.
No longer will they waste time chasing uninterested prospects or experiencing the frustration of no-shows.
Instead, they will focus their energy on engaging with qualified leads, nurturing meaningful connections, and achieving remarkable results.
Prepare to witness the transformation as your reps become masters of lead qualification, propelling your organization to new heights of success.
Elevating Sales Conversations to New Heights through Call Planning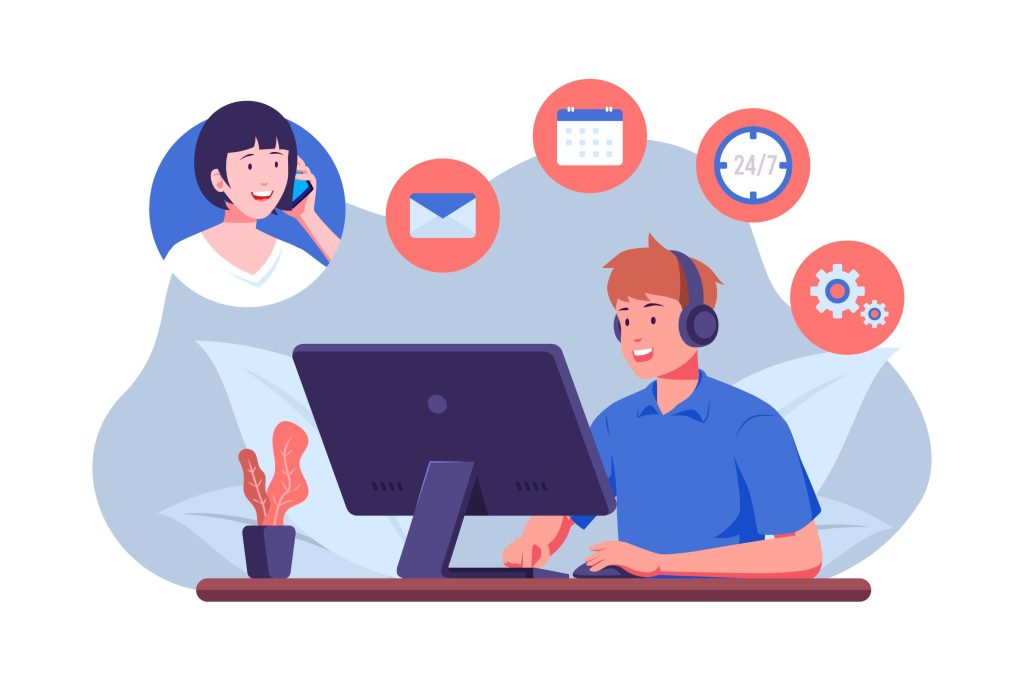 Your sellers must understand the importance of tailoring their approach based on the specific stage of the sales cycle.
Whether it's making a captivating first impression during initial calls or building rapport and positioning themselves as trusted advisors during subsequent interactions, call planning is the key to success.
As a sales leader, you have the power to empower your team through effective training and support.
Consider developing training materials of B2B Sales training topics, such as pre-call checklists, that guide your sellers in meticulous call planning.
These checklists can cover various scenarios, such as product demos, discovery calls, or closing calls.
Additionally, conducting practice calls allows your sellers to refine their skills, ensuring they project professionalism, expertise, and trustworthiness to prospects.
By honing their call planning abilities, your sellers will transform ordinary conversations into extraordinary experiences.
Armed with meticulous preparation, they will make lasting impressions, establish meaningful connections, and position themselves as invaluable partners to prospects.
Get ready to witness the remarkable impact of masterful call planning and salesman tricks as your team sets the stage for sales success like never before.
Art of Customer Relationship Building: Forging Lasting Connections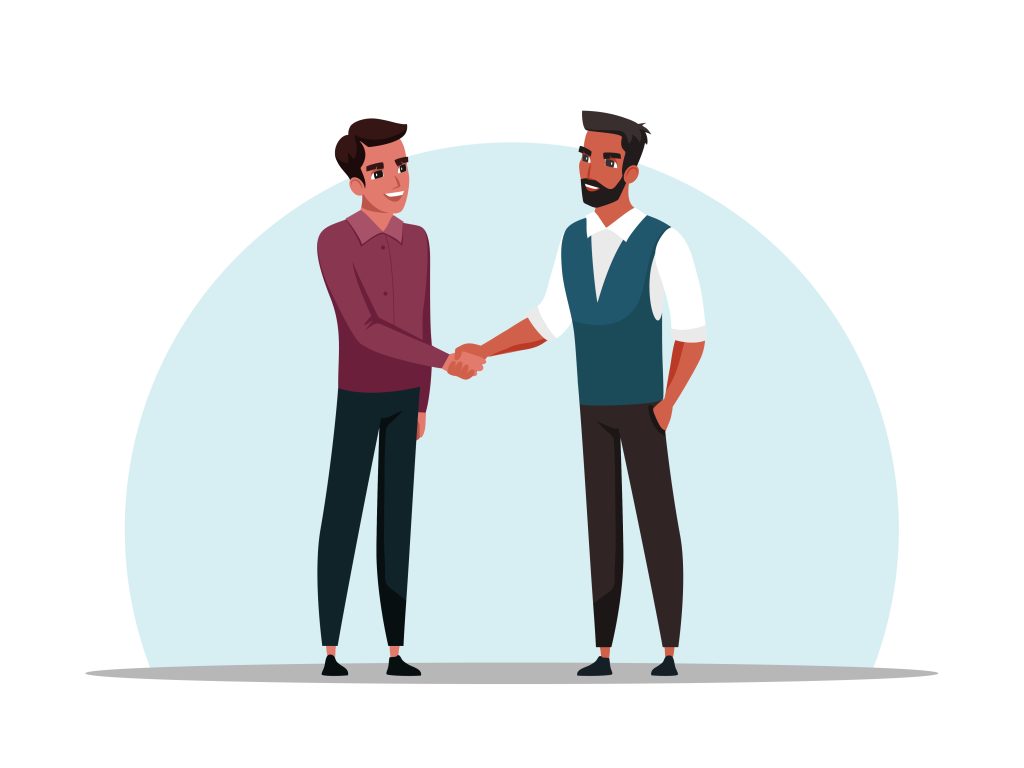 In the realm of B2B Sales training topics, regardless of the B2B context, it is crucial to recognize that every transaction involves connecting with another human being.
Building strong and meaningful relationships with customers stands out as an essential skill that can make all the difference.
In fact, buyers themselves have ranked "trust in the relationship with the salesperson" among the top five factors influencing their purchasing decisions.
It is therefore imperative to provide your sales representatives with the training and coaching necessary to develop and nurture this invaluable skill.
Harnessing the power of innovative tools like Mindtickle's Call AI can revolutionize your approach to relationship building.
By leveraging this technology to record and analyze calls with prospects, you gain valuable insights into your reps' behavior.
It assesses factors such as their confidence, talk time, clarity, and sentiment, providing a comprehensive understanding of their performance.
With this information at hand, you can identify areas for improvement and use it as a foundation for targeted coaching sessions.
Moreover, you can offer dedicated training exercises that enable your reps to further develop the skills necessary for effective relationship building.
Creating strong bonds with customers is the cornerstone of sales success. As your reps master the art of relationship building, they will foster trust, inspire loyalty, and elevate the customer experience to unprecedented heights.
With each interaction, they will solidify their position as trusted advisors and invaluable partners, propelling your organization toward long-term success.
Prepare to witness the transformative power of building genuine connections with customers as your team redefines the sales landscape.
Unveiling Customer Needs: The Pathway to Sales Success
Understanding your customers' needs through B2B Sales training topics is a critical factor in securing successful deals.
According to LinkedIn, an astonishing 43% of buyers consider it an "immediate deal killer" when sellers fail to grasp their company's unique requirements.
It is essential for your sellers to possess the skill of identifying customer pain points, allowing them to effectively demonstrate how your product or service can provide the ideal solution.
By accurately identifying customer challenges and needs, your sellers can tailor their conversations to address those specific pain points and focus on highlighting the features and use cases most relevant to each individual customer.
To support your team in mastering the art of identifying customer needs, leverage powerful tools such as call recordings or call analyses.
By listening back to these interactions or reviewing the analyses, you can evaluate and score your reps based on their ability to identify customer needs.
If certain reps struggle in this area, you can create targeted training exercises, such as practice calls or role-plays, to provide them with additional opportunities to develop their abilities in a low-pressure setting.
Moreover, implementing manager-led coaching sessions ensures personalized guidance is provided to every seller, addressing their individual needs and further enhancing their skills.
Unveiling customer needs is the gateway to unlocking sales success.
As your sellers become adept at understanding and addressing the unique pain points of each customer, they will establish trust, credibility, and an unwavering value proposition.
By aligning your product or service with the specific needs of your customers, you will forge strong connections, foster loyalty, and achieve remarkable results. Prepare to witness the transformative power of identifying customer needs as your team propels your organization toward unparalleled success.
Unleashing the Value: Masterful Product Presentations
One of the most significant deal breakers for buyers is when sellers lack a deep understanding of their own product or service.
Your sales representatives must possess the ability to deliver impactful product demonstrations that vividly showcase how your offerings can save buyers time, money, or effort.
Merely listing features is not enough; they need to effectively communicate the value your product brings to the table.
To equip your reps with the necessary skills, consider implementing various training formats:
Short quizzes: Conduct quick quizzes to assess your reps' product knowledge. This interactive approach ensures they have a solid grasp of the product's intricacies.
Practice demos and virtual role-plays: Provide opportunities for your reps to engage in practice demos and virtual role-plays. This hands-on experience allows them to refine their presentation skills and effectively illustrate the value proposition of your products.
Dedicated training sessions: Collaborate with your product team to organize dedicated training sessions whenever new features are rolled out. This ensures your reps stay up-to-date and are equipped to present the latest enhancements accurately.
Product training serves as the foundation for your reps to learn how to navigate and effectively communicate the value of your offerings to potential customers.
By investing in comprehensive product knowledge, your reps will exude confidence, credibility, and an unwavering belief in the value your products bring. Prepare to witness the transformative power of masterful product presentations as your team captivates buyers, paves the way for meaningful conversations, and achieves extraordinary results.
Mastering Competitor Knowledge: Gaining the Competitive Edge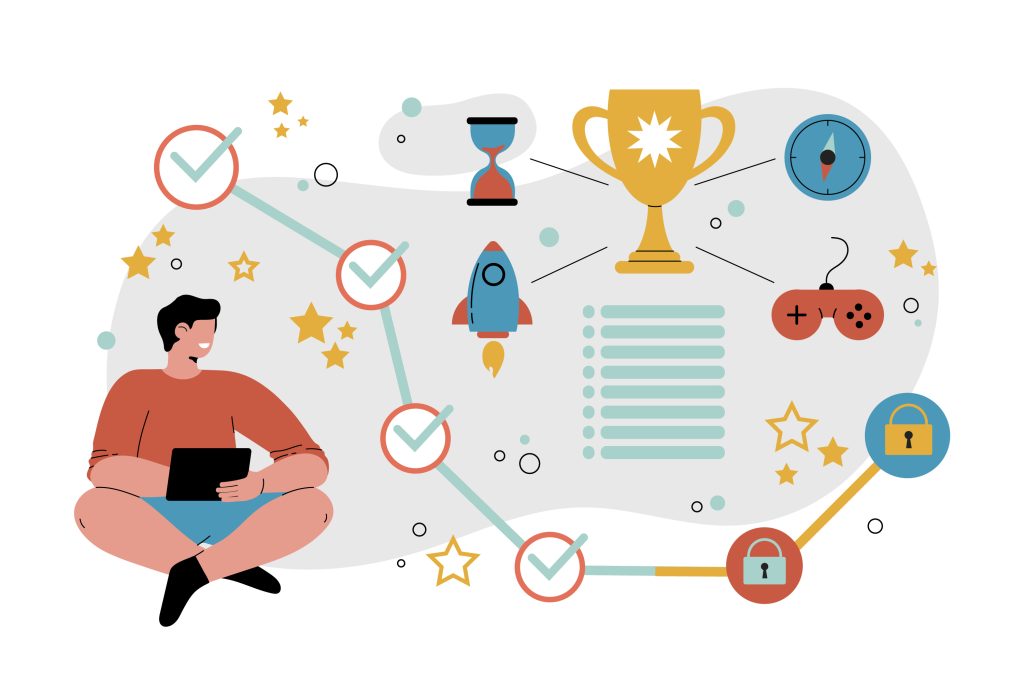 In the world of sales, prospects are not limited to engaging with just your sales team.
They will be actively comparing different product options, making it crucial for your reps to demonstrate how your offering stands out from the competition.
Having a deep understanding of other products in your industry is essential knowledge for sales reps, as revealed by 34% of buyers who cite "not understanding their competitors' products and services" as a deterrent to continuing with a specific seller.
To empower your reps with the necessary expertise, it is vital to provide comprehensive training on your competitors' products.
One effective approach is to create battle cards or conduct in-depth instructor-led training sessions that delve into the key differences between your product and the competition.
These sessions should highlight where your product excels, positioning it as the superior choice.
Following the B2B Sales training topics training, reinforce your reps' knowledge by administering quizzes that cover the material covered. Spaced reinforcement techniques can significantly improve information retention, enabling your reps to confidently discuss your competitors' offerings even months after their initial training session.
Mastering competitor knowledge empowers your reps to gain a competitive edge.
With a thorough understanding of your competitors' products and services, your team will be equipped to articulate the unique value and advantages your own product brings to the table.
By effectively addressing prospect concerns and showcasing your superiority, you will position yourself as the trusted partner of choice.
Prepare to witness the transformative power of comprehensive competitor knowledge as your team sets new standards of success and leaves competitors in the dust.
Art of Closing Deals: Paving the Path to Sales Success
In the dynamic realm of sales, the ability to close deals is paramount for the longevity of an account executive's career.
Extensive research has shed light on the crucial selling behaviors that significantly impact deal closures.
Notably, maintaining relationships with existing customers has been identified as essential.
Additionally, LinkedIn has identified five consistent factors that influence buyer behavior:
Trust in the brand
Price
Return on investment
Trust in the salesperson
Salesperson's industry knowledge
By incorporating the nine previous topics into your sales training, you have already taken significant strides towards addressing these influential factors.
However, it is equally important to provide specific coaching to help your reps master conversations surrounding pricing.
Effective pricing conversations require a delicate balance of communication skills, product knowledge, and value articulation.
Consider providing targeted coaching sessions that equip your reps with the tools and techniques to confidently navigate pricing discussions.
This coaching should focus on conveying the value proposition and addressing buyer concerns in a way that demonstrates the tangible return on investment and positions your offering competitively.
Mastering the art of closing deals encompasses a multifaceted approach.
By maintaining strong customer relationships, instilling trust in your brand, demonstrating value, and equipping your reps with industry knowledge, you will pave the path to sales success.
Prepare to witness the transformative power of comprehensive sales training and specific coaching as your team emerges as trusted advisors, adept at closing deals and exceeding customer expectations.

Conclusion
In conclusion, mastering the top B2B sales training topics, from prospecting to closing, is crucial for success in today's competitive business landscape. Prospecting lays the foundation for building a strong pipeline of potential clients, while effective communication skills enable sales professionals to engage and connect with prospects. Understanding the customer's pain points and tailoring solutions to their specific needs is paramount in the sales process. Furthermore, developing negotiation tactics and objection handling techniques empowers sales teams to navigate complex buying cycles. Finally, closing techniques and relationship-building strategies cement successful deals and foster long-term client partnerships. By continually honing these skills, sales professionals can elevate their performance and drive sustainable growth in the B2B sales arena.