Sales are crucial to business growth, and sales training is a pioneer to good sales; if you want to train your team members for all the possibilities of selling, then you require the best sales training software for sure.
This blog will help you to pick one of the top sales training software suitable for your organization. With the help of sales experts, we have listed the top 17 sales training software for you. Read further to know more.
What Is Sales Training Software?
Sales training software is an online solution that automates management, administration, curation, and online course delivery.
It's a powerful tool used to enhance the selling skills of sales reps. This software teaches how to be a good salesman, how to improve sales, how to work with your sales team, what is the right approach to contacting customers, what techniques help you to get success in the delivery of product speech, and so on.
Various types of sales training method are taught by sales training software to succeed fast in the determined goal.
Sales training software offers features such as content authoring, Just-in-time enablement, complete access across apps, streamline change management, and existing tools integration.
Why Is Sales Training Crucial For Your Business?
Training is meant to train somebody for something. To make that person better for that skill with the proper training.
The term training describes the correct way of guidance to learn or adapt something in a better way.
Like that, Sales training is a way of teaching all the employees or team members of your organization for being successful salespersons.
If your employees become good salespersons then, they will generate more positive leads for your product and increase sales.
The revenue of your organization is directly proportional to the number of sales. Hence, if sales increase the business revenue also increases.
With productive sales training activities, you can motivate and teach your team members for dedicating themselves to the business growth by implementing their sales skills towards the customer.
If any fresher has joined your team, then sales training will offer the best experience to them and increase the productivity of your business.
A proper sales training program will enhance sales skills and build confidence in your sales team. All these will lead to a good number of sales, so indirectly it's become crucial for any business to provide the right sales training to the sales team.
Now, see the complete insights of the top 17 sales training software solutions filtered for you.

Top 17 Sales Training Software
Let's dive into the above listed Sales Training Software.
Action Selling

Action Selling is specifically designed to enhance the most important factors of sales training such as the complete knowledge of the product, a competitive mindset, and unique selling techniques.
With interesting features like eLearning modules, video courses, tests, and certification, the Action Selling training software builds great sales qualities in sales reps.
Key Features provided by Action Selling:
It will provide Books and eLearning modules.
Avails video courses for you.
Interactivity in tests to connect positively with the trainers.
Certification evaluation to certify the skills qualification.
Open-source education creation.
MindTickle
MindTickle is a user-friendly sales training software for managers. This software will allow them to keep an eye on the activities of new joiners, as well as train and politely manage them with an already existing team. You can track the performance of your team and help them accordingly.
Key Features provided by MindTickle:
Content management with the centralized common hub to manage and keep.
Benchmark setting never defines who your ideal sales rep is.
Conversation tracking to record live interactions.
Analytics and dashboards to monitor sales rep performance.
Individualized coaching to those who need extra hard work to understand.
Spekit
Spekit is specialized in providing remote training courses. To employees, it gives them the ability to learn and adapt the training module relevant to day-to-day work.
Key Features provided by Spekit:
Content authoring allows your team to create engaging material using any video or voice recordings.
Just-in-time learning to learn from training programs whenever they want.
Ubiquitous integrations with Slack, Salesforce, Google Chrome, etc. to provide simplified workflows.
Instant edits and notifications to send updates.
Remote knowledge sharing for accessing training courses from any device and anywhere.
Out-of-the-box training content to build a huge training library.
Brainshark
Brainshark is a popular sales training software provides video coaching facilities to give easy and understandable learning experience to sales reps. Like other sales training software, it provides a simple content authoring tool that can help to make sales training tutorials.
Key Features provided by Brainshark:
Content authoring feasibility.
Mobile accessibility of training course.
Video coaching facilities.
Machine analysis feature.
uQualio
uQualio is a comprehensive training software that helps you to make sales courses within one common platform, you don't have to switch to another platform for making an effective sales training course.
The sales training courses on different selling methodology such as the spin sales model is made here with uQualio software.
Key Features provided by uQualio:
Course creation and administration availability.
Image and video editing facilities.
Built-in communication system to communicate while running the sales course.
Sales training toolbox to enhance usability.
CenarioVR
CenarioVR provides a unique opportunity to train your sales team with the powerful VR authoring tool. This tool helps you to create virtual reality (VR) training where sales reps can understand the real sales scenarios and ideas to deal with them.
Key Features provided by CenarioVR:
Tool for creating virtual reality (VR) to give easy and understandable courses with visuals.
Risk-free sales education initiatives where reps can learn better about sales.
Within your VR training, there are tests, timers, and connected scenarios to enhance the course quality.
Spatial audio to motivate the sales reps.
Lessonly by Seismic

Teams of any size can create and save training materials for use by any team within an organisation using Lessonly by Seismic. You can start data-driven coaching programmes and develop interactive courses that use real-world examples.
Key Features provided by Lessonly by Seismic:
Content authoring to publish latest content faster and seamlessly.
Content management to organize content in a way that means something nicer for your teams and business.
Coaching plans to identify lack of knowledge.
Integrations and APIs to integrate with Salesforce, Slack, and many more other tools.
Community membership to share suggestions and build additional skills.
EdApp
EdApp is a drag-and-drop authoring tool and is one of the most helpful ones you'll encounter. You won't ever have to start from scratch thanks to the 75+ easily designed microlearning templates that support it.
Simply select one of these pre-made templates, add your sales procedures and content, brand it, and push publish. To add extra interactivity to your sales training, you can also include tests and activities. The skills required for entrepreneurs are taught here with the EdApp tutorials.
Key Features provided by EdApp:
Drag-and-drop authoring tool feature.
Microlearning templates which helps to understand better.
Games and quizzes to make the course more interesting.
Editable sales courses to change the content easily whenever you want.
Mobile accessibility of training course.
Course analytics.
Axonify
Delivering timely and worthwhile training materials that help your client-facing team members deliver services more quickly and offer superior customer experiences is Axonify's area of expertise.
Although you can choose to import from their sizable content marketplace or have their instructional designers construct a unique course for your team, you can curate your training content from the ground up.
Key Features provided by Axonify:
Content creator facility to create content as per your team members' mindset.
Content marketplace and Actionable data.
Custom learning path as your team members want.
Violet LMS
You can utilise Violet LMS's variety of sales training solutions to improve your sales representatives' abilities and their tactics. Its content production tool, which can be used to compile sales learning materials in many formats, such as online courses and videos, is one of the most helpful ones.
By promoting gamification components like leaderboards, badges, and course completion certificates, you may also boost course engagement and add value to your training. Your sales staff may effortlessly access your training programmes through their mobile devices from any location, thanks to their design that makes learning simple and comfortable.
Key Features provided by Violet LMS:
Content authoring tool to create new content.
Gamification elements to make the course interesting and more readable.
Mobile accessibility to learn in courses from any location.
Classroom training for study atmosphere.
Bigtincan

Bigtincan enables sales enablement training and microlearning in any format on any device. You may design a wholly unique training hub for your sales team and maintain control over the materials access.
In addition to acting as a stand-alone, comprehensive database for all of your training materials and documentation, Bigtincan also connects with popular CRM systems like HubSpot, Oracle, and Salesforce.
Key Features provided by Bigtincan:
Learning hub for new hires and everyone in between.
Content hub to store and manage all of your training materials.
Engagement hub to keep tabs.
Readiness scorecards to identify skill gaps and measure readiness.
Gamification to motivate employees to perform better with incentives.
Augmented and virtual reality to immerse your team members.
Pitch practice to receive intelligent feedback on clarity.
Allego
With the use of on-demand video courses, creating and maintaining libraries of useful content, and reviewing sales interactions after the fact to determine where income was gained and lost, Allego is a sales enablement software platform that assists sales managers in training their sales people.
Aside from personalised video messaging, digital sales rooms, and document intelligence that shows you a buyer's activity on any material or sales collateral you've published, salespeople may also use Allego to engage customers. The standard of Allego sales training course is ready enough to build entrepreneurial qualities within the salespeople.
Key Features provided by Allego:
Digital Sales Rooms
Analytics
Integrations
Customer Success Services
Partner Marketplace
Zoho Learn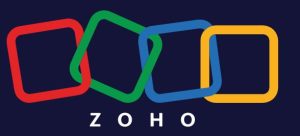 Another information management and learning platform is Zoho Learn, which you can use to develop your sales content library, carry out skill evaluations, and monitor the results of your internal training initiatives.
Similar to Notion or Google Docs, Zoho Learn is mostly optimised for text material. You may grant team members read-only or write access to documents, test them using MCQs, get user reviews on specific resources, and write articles into courses.
Key Features provided by Zoho Learn:
Provides a smart way of organizing knowledge with manuals.
Facility of sharing resources with each other.
You can build engaging learning materials.
Streamline course management.
Create tests and measure the results.
Whatfix
Whatfix is a platform for digital adoption created to assist businesses with onboarding, training, supporting, and enabling their staff to effectively adapt digital sales apps and processes. It does this by providing in-app assistance and on-demand support.
Key Features provided by Whatfix:
Easy content creation feasibility.
Content aggregation to all enterprise systems accessible.
Content management in clearly defined stages.
Guidance analytics.
LevelJump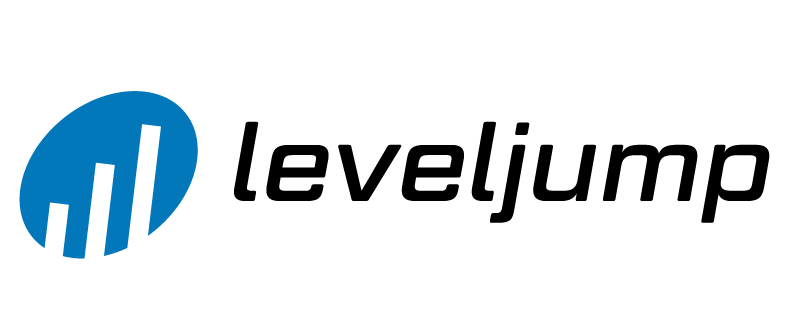 LevelJump sales training software was acquired by Salesforce in September 2021. Everything suggests that the product will solely be developed with the Salesforce environment in mind.
If you utilize another business CRM or other sales-related software, this is not a good indicator. LevelJump is available on the Salesforce AppExchange.
Key Features provided by LevelJump:
Sales engagement
Sales AI
Performance management
Sales analytics
Revenue Optimization
In-app coaching
WorkRamp
With onboarding bootcamps, self-service content libraries, and live practice sessions that are graded automatically, WorkRamp's LMS assists sales managers in coaching reps.
WorkRamp may be used to develop, select, manage, and present sales training programmes, ranging from compliance and client training to onboarding and general training.
This sales training software helps to create a sales role play scenarios to teach reps in a practical way.
Key Features provided by WorkRamp:
Pitch Certifications to appreciate all the trainers.
Event management.
Reporting feature.
Content Creation feasibility as per the organization's choice.
SalesHood
SalesHood is a sales training platform created to assist sales leaders in centralising their training materials, grading the performance of their salespeople using customized metrics, and forcing managers to consistently coach their teams through recurring role-playing exercises and reusable coaching templates.
Key Features provided by SalesHood:
Preloaded sales coaching templates
Competition leaderboards
Win-rates reports
Sales communications
Conclusion
In conclusion, investing in top sales training software is a wise decision for any sales team looking to enhance their performance and achieve greater success.
The software discussed in this article offers a range of features and benefits that can empower sales professionals to improve their skills, increase productivity, and drive revenue growth.
By providing comprehensive training materials, interactive modules, and personalized learning experiences, these software solutions ensure that sales teams have the knowledge and tools necessary to excel in a competitive market.
The ability to track progress, analyze performance metrics, and provide targeted coaching and feedback enables sales managers to effectively support and guide their team members towards achieving their sales goals.
Moreover, the integration of cutting-edge technologies such as artificial intelligence and data analytics further enhances the effectiveness of these software solutions.
By leveraging AI-powered insights and predictive analytics, sales teams can gain valuable information about customer behaviour, identify potential leads, and optimize their sales strategies for better outcomes.
In today's fast-paced business landscape, where competition is fierce and customer expectations are constantly evolving, staying ahead requires continuous learning and adaptation.
The top sales training software highlighted in this article equips sales teams with the necessary tools and resources to remain agile, adapt to market changes, and deliver exceptional results.
Whether you're a small startup or a large enterprise, investing in the best sales training software can provide a significant return on investment by improving sales team performance, boosting revenue, and ultimately driving business growth.
With the right software, your sales team can unlock their full potential, surpass targets, and establish themselves as industry leaders. So, choose wisely and empower your sales team for a prosperous future.
HAPPY SALES TRAINING!!!!!!!🎗️💰