A general opinion for introverts is they don't want to socialize, & this seems like a barrier to becoming a successful salesperson; the sales training for introverts is a solution to being a pro at sales even when you don't like to socialize more.
Honestly, it's a myth that introverts can't become good salespeople. Because selling is never about how you like to be with strangers, this is all about how you approach your lead and deliver the product details until the deal gets closed.
Of course, it's not easy as reading this blog to be a good salesperson as an introvert, but believe us, it is not too hard with enrolling in sales training for introverts. Because the expert's research says, nobody is 100% extroverted or introverted.
In this blog, we will learn the top 13 expert sales tips for introverts and everything about sales training for introverts to reach success.
Let's begin!!!
Introvert In Sales: Overview
Generally, people who are introverts are not comfortable picking sales as their career. They might be afraid of initiating communication with strangers.
They don't feel much confidence about their pitch and thought being a salesperson as an introvert is a horrible choice for their reserved and reflective personality.
But, I must inform you, I have known so many people who are introverts in themselves and making six-digit money monthly.
This article is all about knowing the reason for being good at sales even as an introverted person. Also, you will find the most proven 13 expert sales tips which will help you to boost your sales performance.
So, let's prove "Introverts can't be good at sales" is totally a myth.
Can Introverts Be Good At Sales?
Yes, Why Not? Every person who wants to sell a product can be a great salesperson. It doesn't matter if the person is an introvert or an extrovert. He/She needs a perfect approach and the ability to perform the function of salesperson efficiently.
Introverts are excellent salespeople because of their innate abilities. They enjoy planning, are excellent critical thinkers, avoid idle chatter, are good listeners, and can effectively communicate in writing.
Other advantages of introverts as salespeople are they place a high value on developing strong relationships with clients and customers. They aren't in it for a single sale before moving on to the next.
Working with the same clients repeatedly will instead increase their chances of creating long-term revenue streams. Hence, introverts' qualities are also found profitable for increasing sales.
13 Expert Sales Tips For Introverts
By implementing these 13 important sales tips for introverts, you can be a pro at selling easily; have a look:
Know Every Insights Of Your Product
Engage Your Prospects
Make Short Presentations
Do Deep Research
Listen Carefully
Summarize Everything You Have Listen
Stop Overthinking
Use Your Strengths
Take Help From Email & Text
Ask Questions Using Your Introverted Instincts
Use The Abilities You Have Developed During A Lifetime
Allow Yourself Some Time To Rest
Don't Feel Guilty
Let's dive deeper into above listed tips;
1. Know Every Insights Of Your Product
Product knowledge is mandatory for both extroverts and introverts. More you know your product, the more you get confident about selling it.
It is very obvious that your consumers are going to ask lots of questions regarding your product, not knowing answers creates trust issues for the product in the customer's mind.
Also, you sound low confident with lack of product knowledge and it leaves a very bad impression of you.
To avoid all of these, just get every insight of your product from top to bottom and then show up in front of the prospects. Answer all the product query of them and make them believe that they are investing on valuable things.
2. Engage Your Prospects
As an introverted person, you can engage people at best. Yes, you heard it right!
Generally, you avoid talking about being an introvert, so let your prospect talk to you. With small talk with your prospects, you are giving more opportunities to prospects for speaking.
With this strategy, you get able to understand exactly what the prospect wants and currently for what they are looking for.
By understanding their side, it's become easier for you to make an effective strategy and impactful pitch for your prospect. This will increase the selling chances of your product.
3. Make Short Presentations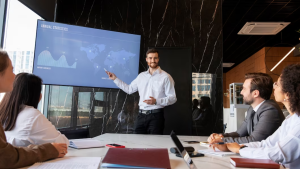 Nobody has much time to listen to everyone's products. In today's world every product has healthy competitions to beat. So, you have to make an effective and short presentation to approach your consumer.
You have to explain about all the benefits and features provided by your product in very few slides. So, the customer will not get bored by any lengthy presentation and can continuously focus on services offered by your organization.
For effective presentation skills you have to develop confidence in yourself and need to do practice for it. The more you practice, the better you get.
4. Do Deep Research
Take plenty of time to research more, if you research more, then you will get more information.
It will not be fruitful if you don't contact your targeted audience. There is no point of contacting anybody, this will generate very few positive outcomes.
But, instead of that you do research, find out your interested audience, and then start approaching them will seem more beneficial to generate positive leads.
For instance, there is no point in selling a laptop to the person who doesn't want it or even doesn't know how to use it. You have to approach students or people who used to go to the office to sell laptops.
If you know little history of your prospect then you can improvise your conversation according to that. And this will possibly result in an effective sale.
5. Listen Carefully
Listening is a natural skill owned by an introvert. Instead of talking continuously, they always preferred to stay shut and listen carefully from their entire lives.
Use your in-built skill of listening as a salesperson.
Listen to your prospects and try to understand what they are asking for. Make sure that you understand the exact meaning of their words.
At some point, if you find any doubt, then clear it with your prospect. Don't assume anything, this will create misunderstanding and things turns bad.
It is better to listen peacefully and answer them accordingly. This will keep the interest of talking from the prospect side too.
6. Summarize Everything You Have Listen
Use your introverted skills of engaging people and listening to everything they say. And then, summarize everything you heard from your prospect.
Let's say, after the completion of the whole conversation is about 15-20 minutes, you should summrize the whole talk. And then you must ask your prospect, "Ok! Mr.XYZ … Did you mean….. ….. About that?"
If he says, "Yes, that's correct" then it's fine you have listened better, and if he says, "No, for that I actually mean……"; either way, you got deeper into it.
Talking after summarizing the whole talk gives assurance to the prospect that you have listened to every word from them politely. This will leave a positive impact on them.
7. Stop Overthinking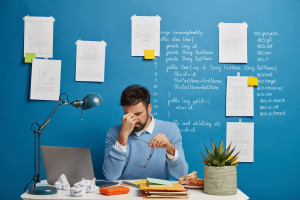 Even while thinking, pondering, and analysing are excellent skills to have, introverts are prone to overthinking. Thinking back on the past or worrying about the future might be detrimental.
To prevent getting caught up in your own thoughts, practise flowing with the flow. When necessary, it can be helpful to ask oneself the following questions:
Am I worried about the outcome of this meeting or phone call? How can I use my anxiety to my advantage by using it to do some planning or research?
Am I delaying taking action because I think too much?
or Am I analysing my words too much rather than contacting potential customers?
8. Use Your Strengths
You always know in which environment you find yourself comfortable, so try to deal with your prospects in that way.
Selling is not compulsory to do via face-to-face meetings, you can use your writing and creative skills in email and phone calls to generate leads for your product.
If you have good skills in making best presentations, making attractive content, listening carefully, etc. use your every strength to present better.
9. Take Help From Email & Text
People believe that you should pick up the phone and call a new client. That can be helpful, but it's difficult to find someone these days who doesn't have a working email address or who doesn't text. Both introverts and extroverts may benefit from this.
Customers don't always want to pick up the phone and talk on the spot from a random number. Customers like to investigate and respond on their own schedule. When you text or email someone, you give them time to look up your business or Google the item you're offering.
Introverts frequently choose deals that are conducted online. If you struggle with communication, having a lengthy text discussion can be a terrific option.
You can also get ready for a response by using text and email rather than having to think of one on the spot. You can be a lot more strategic.
10. Ask Questions Using Your Introverted Instincts
Remember? When you are younger, you never think about what people say and you just ask questions about everything naturally.
Use your intensity and curiosity to pose meaningful, pertinent questions to consumers throughout the sales interaction from getting cues of what they say.
The focus on themselves, which is all your prospects really care about, is kept by asking questions.
11. Use The Abilities You Have Developed During A Lifetime
Use every ability you have within you. It is the key to selling. You may have skills in listening, engaging, presenting, and really focusing on the individual's talk; utilize everything during selling.
Not every extrovert is a good salesperson. Because the prospect doesn't want people who can communicate consistently, majorly they are looking for a person who listens to their problem and gives a possible solution in the form of a product. You can be that one as an introvert.
What you have learned from your whole life experiences, used that good in your behaviour while communicating with prospects. Self-belief plays an important role in an introvert's life. And if it reflects on the prospect then they will trust you.
12. Allow Yourself Some Time To Recharge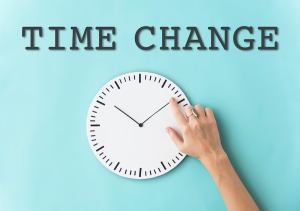 Making time for oneself is one of the most crucial things an introvert can do. Extroverts are reenergized by social interaction; introverts are the opposite.
Don't plan an evening outing with your buddies if you have a day packed with meetings. Instead, find a peaceful area where you can be by yourself to refuel.
Pay attention to your time-table by thinking:
Can I take a break in between meetings to regroup?
Can I postpone social engagements so I don't interact with people all day?
13. Don't Feel Guilty
Having the appropriate mindset is key to being confident in sales. You are already putting yourself at risk of failure if you feel bad about asking someone to buy something.
Instead, approach each discussion knowing that you can create a contract with the other person and that selling is serving.
Someone is receiving your special ability and magic. There are others who need what you have just as much as you want to share it with them.
Sales Training For Introverts

Not only introverts but extroverts need proper guidance and training for effective selling. With the comprehensive sales training course you will get the opportunity to learn technical and non-technical opinions of selling as an introvert.
You will get comprehensive sales training for introverts on various selling methods such as spin sales training, snap selling training, cross selling training, conceptual selling training, and many more.
Introverts Sales Training Covers The Following:
What are introverts' strengths, and how can you use them to your advantage?
What are the usual worries of introverts and strategies for overcoming them?
How to create equilibrium in the workplace?
How to remain loyal to yourself while yet being successful in sales?
Understanding of introversion.
How to do marketing as an introvert?
Detailed knowledge of strategies and personalities.
Pre-call actions as an introvert.
During-the-call actions being an introvert.
What to do after-call as an introvert?
Let's see if there are any great sales training courses available which cover all the above-listed things.
Conclusion
Overall, this blog explains how to be good at sales as an introvert, it is not a difficult task if you want it so dedicatedly.
The journey of sales training for introverts can be challenging, but with the right strategies and mindset, success is definitely within reach. We have explored the best 13 sales tips for introverts to excel in sales and achieve their goals.
If you want to upgrade yourself as an introvert, you must start implementing all those selling tips. You will get positive leads on sales for sure.
First and foremost, understanding and embracing your introverted nature is key. Recognizing your strengths, such as active listening, empathy, and the ability to build deep connections, allows you to leverage these qualities in your sales approach.
Confidence comes from authenticity, so embracing your introversion rather than trying to mimic extroverted behaviours is crucial.
Building strong relationships with clients is fundamental in sales, and introverts excel in this area. By practicing active listening and asking insightful questions, introverts can create a genuine connection with customers, understand their needs, and offer tailored solutions.
Genuine empathy and understanding go a long way in building trust, which is the foundation of any successful sales relationship.
Preparation is another essential aspect of sales success for introverts. By thoroughly researching products or services, anticipating objections, and developing well-thought-out responses, introverts can feel more confident and equipped to handle any situation that arises.
Additionally, introverts can benefit from embracing technology and social media as tools to enhance their sales efforts.
It is important to remember that success in sales is not solely dependent on being the loudest or most outgoing person in the room.
Introverts bring unique strengths to the table, and by recognizing and harnessing those strengths, they can excel in sales.
Hence, sales training for introverts is about understanding, embracing, and leveraging their natural tendencies and strengths to build authentic connections, provide valuable solutions, and achieve success.
With practice, perseverance, and the implementation of these expert tips, introverts can thrive in the sales world and achieve their professional goals.