Salesperson are like the backbone of the company; every functions of salesperson matters to positive leads.
Think! you have made an amazing product for the people but you don't have a skilled salesperson to sell it, then it won't reach people and you will never get profit from that.
To understand the importance of sales training is crucial, because the increasing number of sales is directly proportional to business growth.
But, for having pro selling skills, you must have a deep understanding of all the mandatory functions of salesperson.
To help you with this, we have made this article with the help of an expert's guide. In which we have given a comprehensive guide on functions of salesperson.
Let's begin!!
Objective of Salesperson
A clear objective regarding the sales work will lead to a high rate of product sales. The salesperson's objectives are meant to be having a clear goal with the proper pathway. We have listed the main objective for the functions of salesperson, have a look:
Increasing Conversion Rates
A sales person's objective is to increase conversion rates. An average conversion rate, for instance, would be three sales closed out of ten prospects with whom a salesperson spoke.
It is the responsibility of the sales manager and other salespersons to look into ways to improve the conversion rate. A higher rate indicates that the business is spending less money and making more money.
In the corporate world, the good conversion rate is achieved with the proper guidance of selling, and for that it's a good option to conduct corporate sales training programs for newbies.
Retaining Customers
Customer retention is another goal. Profitability can be raised by keeping current consumers rather than always investing money to draw in new ones.
Only when clients are satisfied with the company's goods or services can there be customer retention.
Following up after a sale to find out if the consumer is satisfied with the service or has any concerns is one approach to accomplish this.
Business Growth
Hiring of salespersons exists for business development and expansion, just as other departments in a firm.
A business can expand by encouraging repeat business and recommendations from happy customers. One of the key sections for corporate expansion is the sales division.
With the right selling approach, you can lead your business to growth. You have to research hard to know which selling method from the Direct Sales vs Indirect Sales is better in respective of your product.
Let's see the different types of salespersons.
Types of Salesperson
There are numerous ways to categorize salesperson such as the type of customers they deal with, the size of consumers they deal with, the type of product they sell, the type of industries they belong to, the functions of salesperson, and so on.
Here, we did categorization on the basis of a salesperson's activities. On the basis of activity division there are four kinds of salesperson. Let's differentiate and dive into them.
Missionary Salesperson
At a time when missionary salesperson connect with potential consumers, even if they are calling on individuals, the meeting is called B2B. They make decisions on products, but don't actually buy them.
For instance, a pharmaceutical salesperson might contact a doctor to give the doctor clinical details on the efficacy of a medicine. The medicine salesperson hopes the doctor will write a prescription for it. In reality, the prescribed medicines are actually purchased by patients, not by doctors.
Similar to this, salespersons call your lecturers and urge them to use particular textbooks. However, the decision to actually purchase the books rests with you, the student.
Trade Salesperson
A person who contacts the different retailers and helps them to advertise, display, and sell their products is known as a trade salesperson.
For example, A trade salesperson is Damon Salvator. For Stubb's Bar-B-Q, a business that produces barbecue sauces, rubs, marinades, and other barbecue goods, Salvator calls on large grocery store chains like HEB.
To help Stubb's products sell more quickly, Salvator offers advice on how to price them and where to position them in the store.
To produce powerful advertisements and flyers promoting Stubb's products, Salvator often collaborates with the advertising departments of his customers.
Like this, a trade salesperson sells other companies' products with their selling skills and reaches the goal of selling a high number of products.
Prospectors
A salesperson whose main responsibility is finding prospects, or future clients, is known as a prospector.
The potential customers have a need, but for a variety of reasons, they are not actively looking for products to fill it. These reasons could be that they don't know where to look for such things or that they just don't have the time.
Prospectors frequently conduct numerous phone calls and a lot of door-to-door knocking, a practice known as "cold calling" because it involves speaking to potential clients "cold."
Although selling is their main responsibility, prospecting is the activity that makes them successful. Many salesmen who deal with consumers, such as those in the insurance or financial services industries, would be regarded as prospectors.
Account Managers
Account managers are in charge of maintaining a customer's business after they have purchased a product.
A prospector may find a new customer and then refer them to an account manager, or new customers may be so uncommon that the account manager is solely in charge of finding and terminating them.
If you sold beds to hospitals, for instance, new hospital organisations would be uncommon. Although a new hospital might be constructed, there is a significant probability that it will replace an existing hospital or form part of an existing hospital network, in which case the account would already be covered.
Account managers also find out the lead users and put effort into building a good relationship with them. Account managers work more closely with the lead users because they can help a lot in the improvement of the company's offering.
Importance of Salesperson / Sales Department
To grow any business, they need an individual sales department. The salesperson belongs to the sales department of an organization.
All the functions of a salesperson are dedicated to the sales department whose goal is to generate more and more positive leads to grow faster.
Mastery of a salesman tricks to sell any product will lead you to an increasing sales rate and a bunch of profits in a business. And this is kinda like achieving milestones in a business as a salesperson.
If the salesperson will not work dedicatedly or show poor performance consistently then this will directly affect the success of a business.
No sales are equal to No growth.
As we said earlier, the importance of a salesperson is reflected as the backbone of the business.
How to Become a Salesperson?
We have listed the correct steps in a sequence of getting a salesperson job. Please check to be one:
Choose the businesses and sectors you adore.
Match your personality and strengths with the appropriate sales area.
Study the goods or services offered by businesses, then consider how you could sell them.
Draw attention to your transferable skills.
Update your LinkedIn and resume.
Get the Effective Sales Training.
Now, we are going to understand the functions of salesperson which helps to raise the rate of sales.

The Essential Functions of Salesperson: A Comprehensive Guide
The 5 key functions of salesperson is listed below, let's dive into them:
1. Building Relationships with Prospects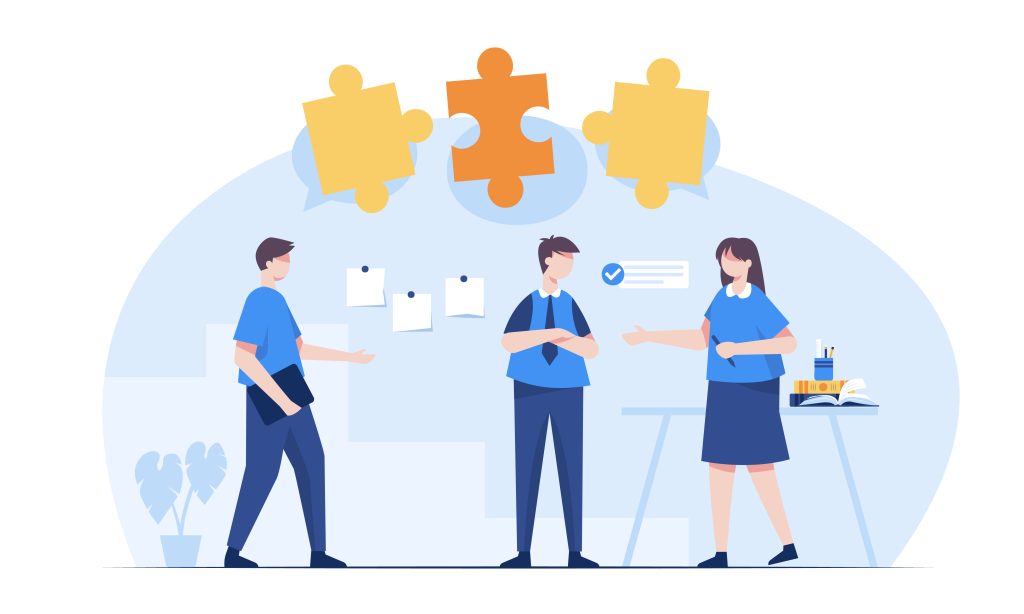 Building strong relationships with prospects is a key function of a successful salesperson. This involves understanding the needs and wants of potential customers, establishing trust, and providing personalized solutions.
One effective way to build relationships is through active listening. Take the time to truly understand the prospect's pain points and goals, and tailor your approach accordingly.
Additionally, follow up regularly and provide valuable information or resources to demonstrate your expertise and commitment to their success.
Let's suppose, you are trying to sell a car, but buying a car is a little expensive. People need good assurance and trust to buy that one.
Instead of just a car dealer, if you are a friend or relative of a customer or you attend them with the car dealer tricks of maintaining good relationships, then he will trust you faster for buying anything.
That means, building faith and relationship with prospects will serve a long-lasting bond and effective business profits.
2. Identifying and Qualifying Leads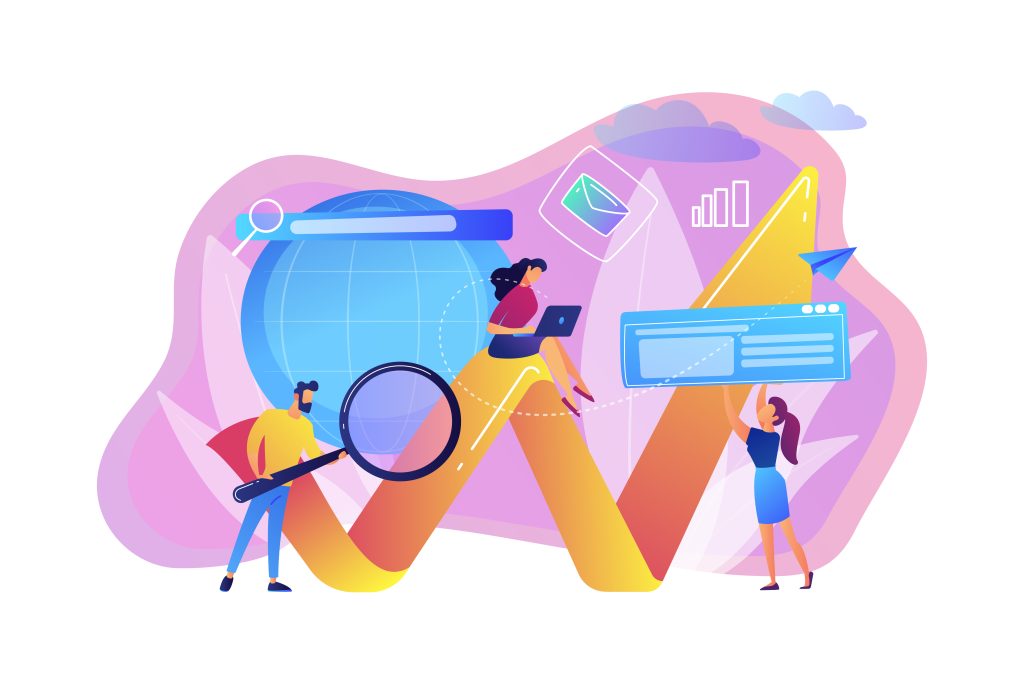 One of the most important functions of salesperson is identifying and qualifying leads. This involves researching potential customers and determining whether they are a good fit for your product or service.
To do this effectively, salespeople should have a clear understanding of their target market and ideal customer profile. They should also be skilled at asking the right questions to uncover a prospect's needs and pain points.
Once a lead has been identified and qualified, the salesperson can then move on to the next step in the sales process, such as scheduling a demo or presenting a proposal.
3. Conducting Effective Sales Presentations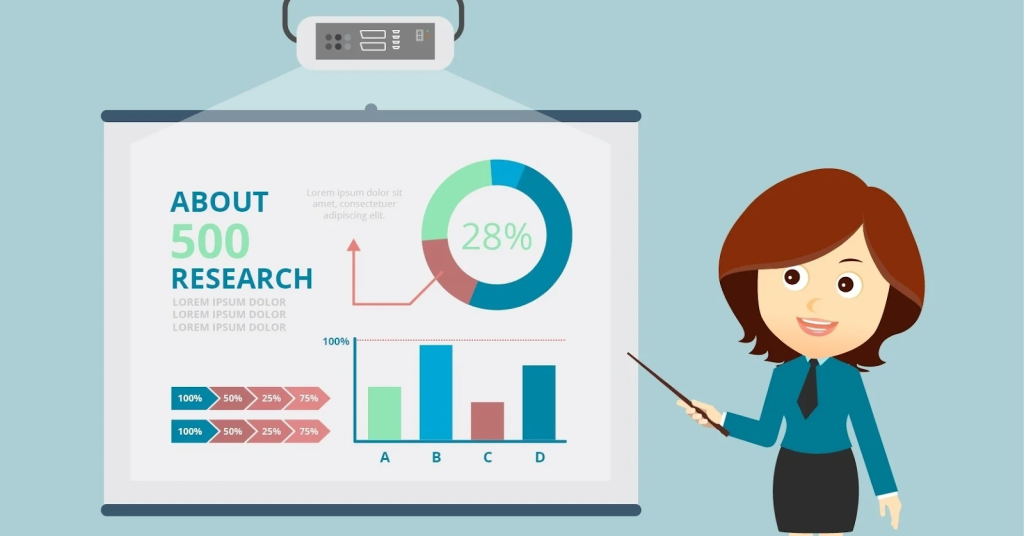 Sales presentations are a crucial part of the sales process, as they allow salespeople to showcase their product or service and persuade potential customers to make a purchase.
To conduct an effective sales presentation, salespeople should first research their audience and tailor their message to their specific needs and pain points.
They should also be prepared to answer any questions or objections that may arise during the presentation.
Additionally, using visual aids such as slides or product demos can help to keep the audience engaged and interested in the product or service being presented.
4. Handling Objections and Closing Deals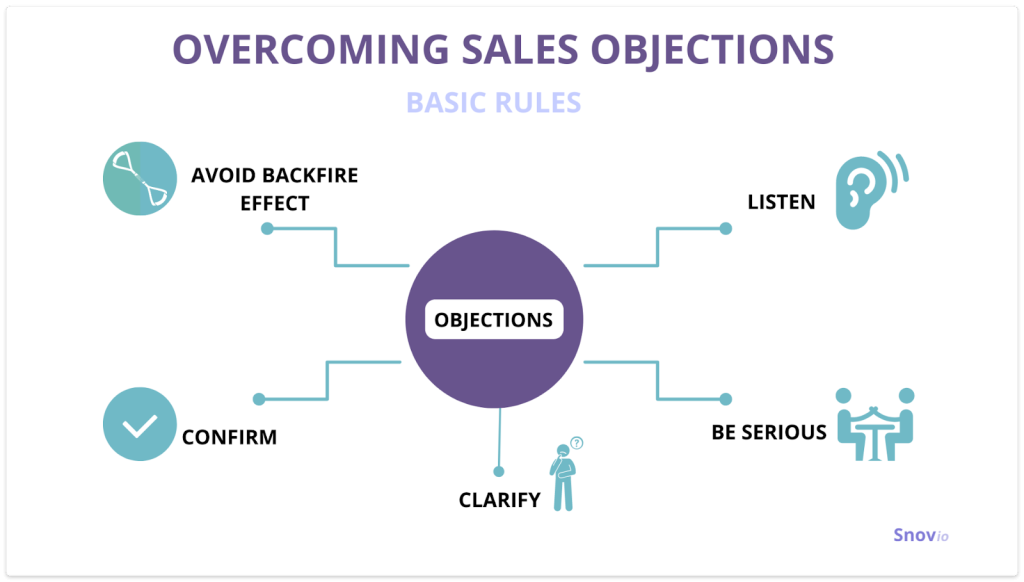 To handle objections and close deals is one of the important functions of salesperson. When a potential customer raises an objection, it's important for the salesperson to listen carefully and address their concerns in a respectful and empathetic manner.
This can involve providing additional information, offering solutions to their concerns, or simply acknowledging their point of view.
Once objections have been addressed, the salesperson can then move on to closing the deal by asking for the sale and providing clear instructions on how to make a purchase.
Effective communication and relationship-building skills are key to successfully handling objections and closing deals.
There are so many possibilities that probably, you feel lost in a multiple sales objection and may lose hope, in such cases Sales Motivational Quotes will help little to get positivity and inner strength back for meeting lots of people to sell the product again.
5. Providing Exceptional Customer Service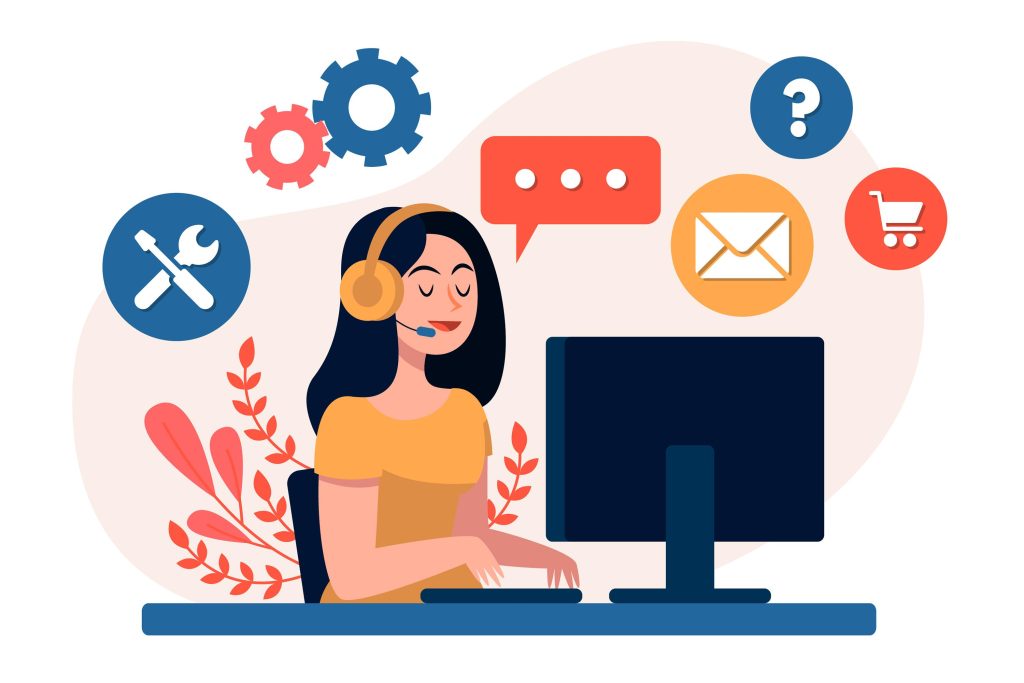 Providing exceptional customer service is another essential function of a salesperson. This involves going above and beyond to meet the needs and expectations of customers, whether it's answering questions, resolving issues, or providing personalized recommendations.
Salespersons who prioritize customer service are more likely to build long-term relationships with customers and generate repeat business.
It's important to listen actively, be responsive, and show empathy to customers in order to provide exceptional service.
Additionally, salespersons should be knowledgeable about their products or services and be able to provide accurate and helpful information to customers.
Which Skills Are Required To Be A Good Salesperson?
Here, we have mentioned the top 11 soft sales skills which are essential to be a great salesperson;
Empathy will help you to understand others feelings and due to this you can make your conversation more productive.
With emotional intelligence you can get other's emotions and approach them accordingly.
Active listening will help you to understand the customer's point of view and lead to a healthy conversation with them.
Effective communication will create a great impact on you and your product on the customer's mind.
If you don't act confident, then nobody will trust your product and you can't sell anything.
There are a lot of possibilities of changing plans in the sales field, but you should have flexibility in your nature to fight any environment with positivity.
You have to face number of rejection with your prospects or cold leads, but with a great optimism you must try hard and be positive everytime.
With proper time management skills, you should work smarter, then harder to get more leads in sales.
Public speaking skills are important to every salesperson, because everyday you are going to speak with different people, and so many times you have to give presentations regarding your product.
Just stay honest and transparent to your customers with integrity, they will trust you for sure.
You need a growth mindset that means everyday you have to believe in yourself that you are going to get more wins today than you got yesterday.
How To Improve Sales Skills To Do Functions Correctly?
By doing the following, your sales abilities will increase:
1. Set objectives for yourself
Choose the areas you want to work on improving, and then make a list of precise, doable goals.
These objectives could be behavioural, like enhancing a certain trait, or they could be performance-based, like hitting a monthly sales target.
2. Make the most of training opportunities
Make a commitment to taking advantage of training opportunities, no matter how they arise, to advance your abilities.
Your employer might give you the chance to take classes or participate in training sessions. Basic sales skills and feedback are often improved through these programmes and seminars.
3. Public speaking exercises
You might engage in a variety of verbal communication activities throughout the sales cycle, such as giving presentations or performing product demonstrations.
You can gain confidence in your ability to talk in front of consumers and clients by taking the time to develop your public speaking abilities.
4. Consistently conduct research
You can keep up with industry trends and changes by conducting regular research. You can go to industry conferences and seminars, as well as subscribe to and read publications in the sector.
5. Improve your hearing abilities
For a sales contact to be successful, the client must be listened to and their needs understood. When you employ this strategy, customers feel acknowledged and appreciated, which can improve your business connections.
6. Get ready to respond to objections
During sales contacts, objections may arise; be ready to deal with them successfully. Before interactions, make a list of likely customer complaints and develop rebuttals for each.
7. Think about the needs of the customer
Since taking into account a customer's needs is a crucial component of a successful transaction, empathy is crucial in sales. Investigate the preferences of their user base or demographic group to better understand a customer.
Final Words
In conclusion, the role of a salesperson is vital in driving business success and ensuring customer satisfaction. That means the functions of salesperson are crucial to make a successful business.
A professional salesperson understands the importance of thorough product knowledge, enabling them to articulate the value and benefits of the offerings to potential buyers.
By actively listening to customers' needs and concerns, a salesperson can tailor their approach and provide personalized solutions, ultimately building trust and fostering long-term relationships.
By identifying and targeting the right audience, salespeople can focus their efforts on individuals or businesses that are most likely to benefit from their products or services.
Salespersons must adapt to changing market trends, customer preferences, and emerging technologies to stay ahead of the competition.
Becoming a successful salesperson requires a combination of strategic thinking, effective communication, customer-centric approach, and a passion for continuous improvement.
By applying the principles and strategies outlined in this guide, aspiring salespersons can develop the necessary skills to excel in their roles and achieve outstanding results.
Remember, selling like a pro is an ongoing journey that requires dedication, perseverance, and a commitment to delivering exceptional value to customers.
HAPPY SELLING!!!!!
Frequently Asked Questions (FAQs)