Salesman tricks are not meant to be selling only physical products. It's about how efficiently you can convey yourself to the people standing in front of you.
And of course, these salesman tricks will also help you to sell anything to anybody. You have too little work on it.
This blog will help you to organize your hidden skills for self improvement and sales improvement. Unlock the 19 master salesman tricks with us.
Let's start!
Why It Is Necessary To Improve Salesman Tricks?
Better skills give you better results. We all know that it's a new world of competition. To get anything you have to compete with numerous people.
And for that, you have to become a little more extraordinary than others. Your impactful identity will create a unique image among people and you will get anything you want with your words.
But, all of this becomes possible if you work on your skills. As a salesperson, you have to develop salesman skills to make people buy your product.
With the practical sales techniques you can increase your sales and business revenue. And also it leaves a good impression of yours on the people's mind.
19 Salesman Tricks To Boost Your Business
We have listed the 19 most important master salesman tricks for your self improvement and enhance your business revenue. Let's have a look at that:
Let's dive into the above listed salesman tricks to sell any product.
1. Clear the sales point before you start
You should be clear about all the sales points before you start your job. You must know the purpose, vision, and effects of selling your products from every angle.
Your checklist must include the following points.
You should know what you are selling
What are the possible problems and how you can fix it
Why your services or product is unique and best from the others
Why do you want to do this work
By having answers and complete clarity of the above-listed points, you can perform better than yesterday and also get good results from your hard work.
2. Know your product by heart
This part of the skills development should not be compromised at any cost. This one matters the most.
You must learn the depth of your product. Every tiny detail is important to know for your product.
Of course, every customer will ask different types of questions regarding your product, the silence from you will not convince them to buy that product and also leave a bad impression of your company.
So, it is good to understand every aspect of your product such as why it is made, the purpose, the ingredient, the features, the benefits, the cause, the history, the results, the vision, everything.
3. Research and reach to the effective audience
Yes, this is also an important factor to consider in salesman tricks. It doesn't matter that you contact 100 people a day or 1000 people a day if they don't belong to your product.
You need accurate research to find the interested audience for your product. Through this you can reach the correct audience and it will increase the chances of lead generation.
With little effort and the correct approach will you give a lead to sell your product. But the wrong research will waste your time and give worse results which probably demotivate you and your team to work further.
4. Stay organized about generating leads
Take assurance that your company is generating a lead according to the plan organized. People are generally stuck between everyday struggles and forget to focus on future business outcomes.
You must set specific targets to achieve results.
Plan the number of meetings every week you should attend and reach the people.
Use your extra time to manage running sales projects.
Generating leads is the toughest part of your job, but it is crucial to organize and keep an eye on the lead generated every month. So you can make decisions for improvements.
5. Learn the sales cycle
Every business has different sales cycles according to the product. But you must determine the complete sales cycle from approaching a person to closing the deal.
It will help you to understand how more efficiently you can complete your deal and focus on new customers every time.
You should consider the following points to determine the sales cycle of your product:
First, you have to make a list of your 25 most recent complete deals
Check correctly and take note of how many days it takes to close a deal
Calculate the average time
Like this, you can examine the sales cycle of your product.
6. Build Sense of humor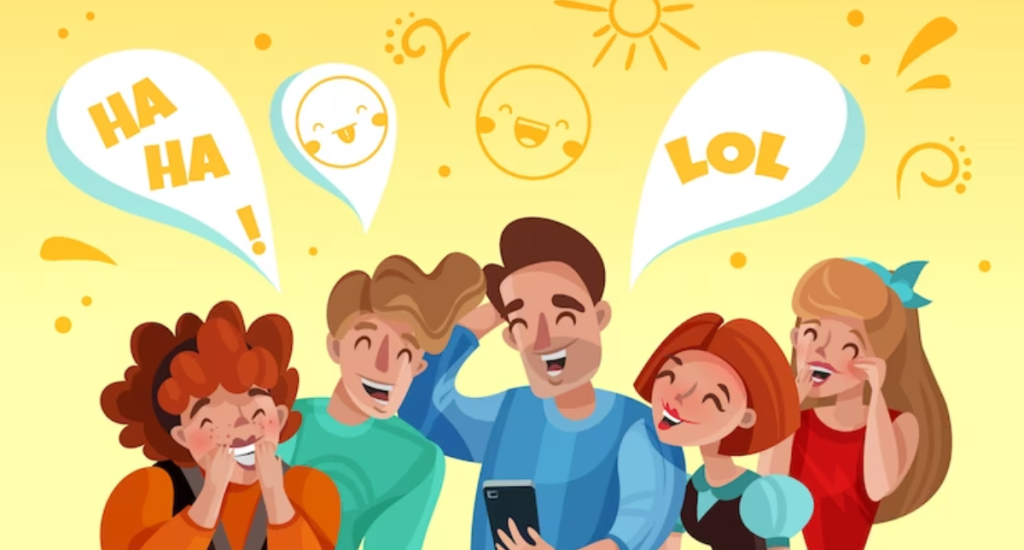 People will listen effectively if you approach them with a good sense of humour. A great story or a funny joke will make them want to hear you. And they also enjoy the conversation.
People want to trust when they are going to buy anything, you have to do it for them with a good relationship.
You have to build trust so your audience can buy your product and remember a great experience with them.
7. Always prepared to answer the "Why" question
Everybody will ask this to you for sure. You have to explain to all of them why they should use your product and invest money on it.
It is your responsibility to make an effective pitch which answers all types of "why" questions generated in the user's mind.
You have to elaborate like this product is going to change your life. Just use it, you won't regret it!
Tell them about their important needs which will be fulfilled by your product. The more benefits attract more users.
8. Understand the problem of your client
Hit the client with the problems they are facing. Approach them with the solution of their problem, so they will show some interest in listening to you.
Don't force them to buy your products, if they are not interested in it. This approach will mess up things.
Just listen to your customers, what they are trying to say. Understand the main issues and give the right guidance to solve them.
9. Give an atmosphere of personal relationship
This way of approach will help a lot. People are looking for comfortzone and trust to ask anything regarding the product they want.
Giving a comfortable atmosphere and personal relationship like feeling enhances the chance of buying a product from the customer.
If they found trust within you, then they automatically start trusting the product also. And not feel any hesitation to spend money on your trust.
Trust always works. Because it made them feel that if unfortunately anything wrong happened with the product, you will help and support them consistently.
10. Never forget to take follow ups
There are a lot of chances that your client may not be interested right now or a little less interested or have any other issue with not buying your product. It changes with the period or due to some circumstances.
The on-time follow-up may add one more loyal customer to your list. Possibly, somebody wants your product later. This type of issue can be solved with regular follow-up.
There are cases in which a customer says, "Please contact me later, currently I am busy" and then it is your responsibility to ask them again. Probably they want it.
11. Always ask for referral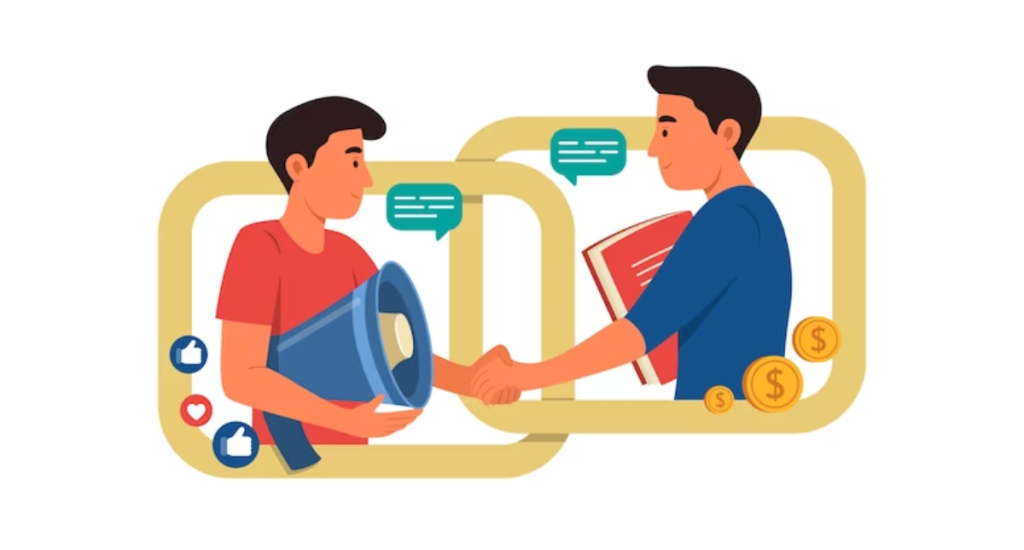 This is an important thing to do every single time. May your existing customer or the person you are trying to sell your product must know somebody who will show interest in your deal.
With this technique, you can reach several people in a very short time.
Every successful business these days is using this technique. They mandatorily ask for one introduction.
Some people have good contacts in various industries, possibly it will help your business too if you ask for a referral.
12. Reach the demand of Customer
Find out what is the real need of your targeted audience. Approach all of them accordingly.
If you hit the main demand of all your customers then they will listen to you for sure. When they start listening to you with an interest, then with your salesman tricks you can easily make them buy your product.
Customer demand surveys will also help you to improvise your product in a more likely way for clients. That will increase the selling ratio of products.
13. Make them feel as a potential future client
Remember, every deal you host is an important deal of your life. Every deal is necessary to grow your business quicker.
Learn the techniques of reaching customers with different mindsets, don't lose hope because of negative responses from your customers. If you approach them in the right way, then they will surely come back to you in future.
Treating everybody with manners and respect is so important for your future business. Because every customer has the potential to become your future client.
14. Improve your soft skills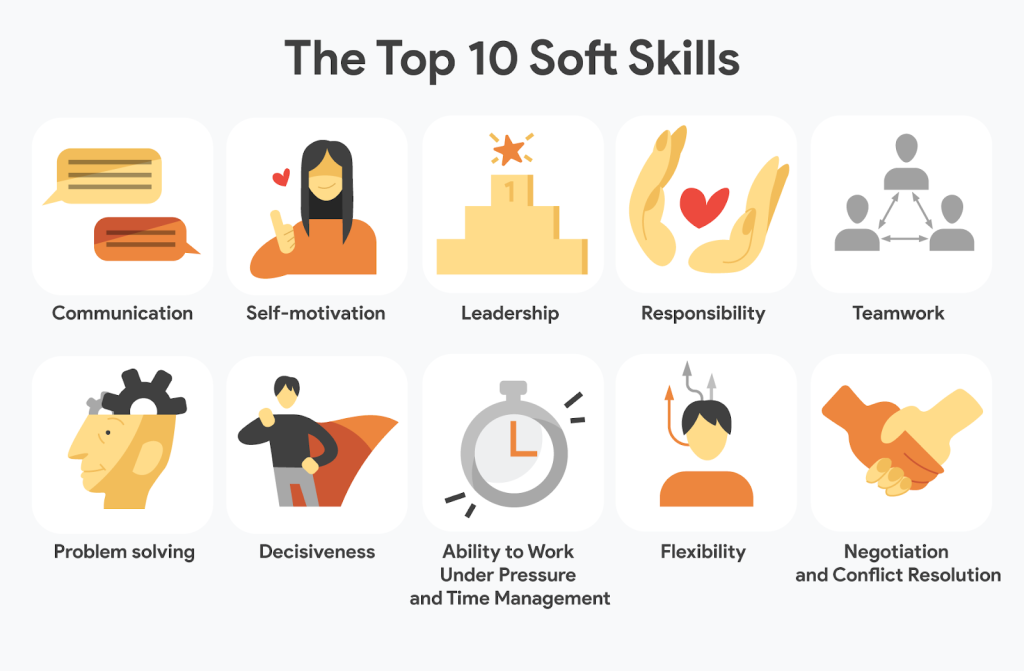 The bitter fact is it does not matter how hard you are trying for your business sales, only the number of sales will decide whether you are a good salesman or not.
To be a good salesman, you have to improvise your inner soft skills such as active listening, flexibility, empathize abilities, being good at public speaking, good management of time, and displaying emotional intelligence.
If you can communicate with more people, only then you can get better outcomes. Here, soft skills play a crucial role.
Of course, you need technical skills too to be a sales person, soft skills are for building connections with the customers.
15. Be ready to handle rejection
You have to accept the fact that, not every time you get the deal. So many days are good but some days are bad too.
Rejection is also an important phase of life, it will give you so many new things to learn and an improvisation chance for yourself.
Make yourself strong to handle any type of rejection, doesn't matter how worse the situation is.
Beating any situation politely is the identity of a good salesman.
16. Don't lose a hope
Probably, most people say no to your product, but you have to stay stable for your business. Because losing hope is not an option to grow.
A positive hope can charge your mind and inner strength to wake up again for your product in front of a number of people with different mindsets.
Your hardwork and desire to reach success will give you results in your favour for sure. The right technique and dedication towards work will always work. So, it's a dumb idea to lose hope, never do that.
17. Fight hard in every tough situation
You have to build this characteristic in yourself if you want to become a successful salesperson. Because every day does not remain the same.
You will meet so many people with unique mentality, and it is not important that everybody will treat you in a good manner. Possibly, some of them behave wrong with you, some of them will not respect you, or some of them may ignore you.
But, you have to fight all these hard situations as a salesperson with your inner strength. You have to be patient throughout your job. Because your behavior describes your product's image too.
You should take every negative response as a temporary phase because it is not very smart to fight everybody with your physical strength or words.
18. Stay Positive For Every Act
Positivity is the key to success. Doesn't matter how long it will take, but you have to keep trying and improving for your goal.
If you stay positive for the whole time, then you will get the deal for sure. So many negative things will occur throughout the journey, but you have to believe that this is not the end, you have to keep trying.
To be a Salesman is such a brave decision, it is among the toughest jobs in the world, but once you nail it, nobody can step you back from the success. Because after that you may see your product in every house.
But, to get all of these you have to stay positive towards every action occurring in your surroundings.
"I've missed more than 9000 shots in my career. I've lost almost 300 games. 26 times I've been trusted to take the game winning shot and missed. I've failed over and over and over again in my life. And that is why I succeed." —Michael Jordan
19. Don't forget to smile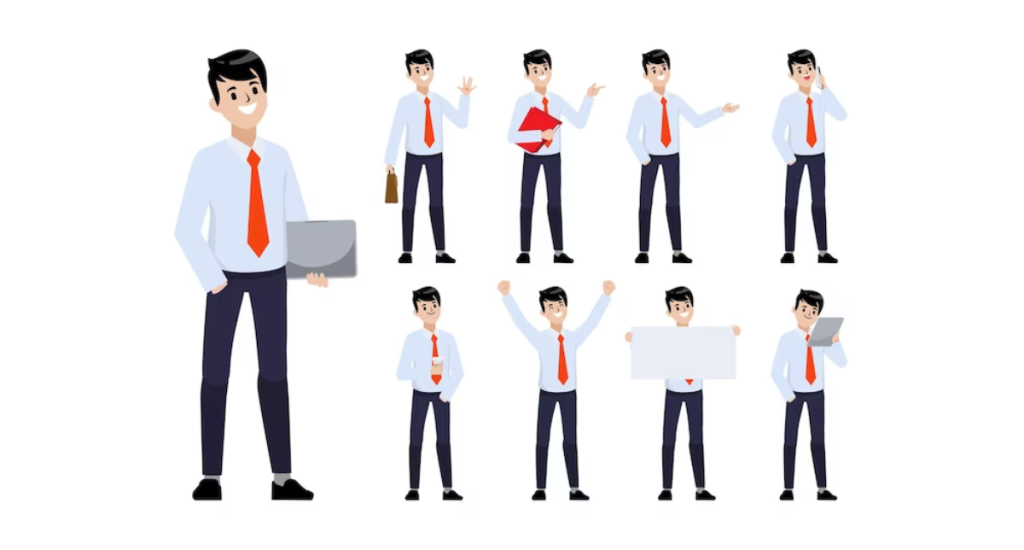 Maybe you have no idea, but your smile can heal your surroundings. A positive smile can do a lot for you. It will open numerous doors for you.
Smiles can make a positive impact on the customers. Even your arguments and negotiation sounds good with a great smile. So, we can say that a smile can help a lot more than you think.
Let's have a look on how to enhance your skills as a salesman.

What Are The Ways To Enhance Salesman Skills?
There are several ways to enhance salesman skills:
Improve communication skills 
A salesman should have excellent communication skills, both verbal and written. Improving communication skills can help a salesman convey his ideas more effectively to customers. Communication skills are one of the good leadership qualities that enhance your leadership skills as well.
Focus on product knowledge
The salesman should have in-depth knowledge about the product he is selling. This helps him to answer customer queries effectively and provide better solutions to their problems.
Develop customer service skills
Salesmen should have excellent customer service skills to build strong relationships with customers. This includes listening to customers' needs, addressing their concerns and providing prompt solutions.
Enhance negotiation skills
Negotiation skills are crucial for a salesman to close deals successfully. Improving negotiation skills can help a salesman to persuade customers to buy a product.
A salesman should aim to build trust and rapport with customers to increase sales. Building rapport involves understanding customers' needs, preferences and building a personal connection with them.
Time management is essential for a salesman to make the most of their working hours. Effective time management can help a salesman to prioritize tasks, manage deadlines and stay organized.
Continuously learn and develop
A successful salesman should always be willing to learn and improve their skills. Continuously learning and developing can help a salesman stay up-to-date with the latest trends, customer preferences, and sales techniques.
Conclusion
In conclusion, becoming a master salesman is a skill that takes time, practice, and dedication.
By implementing the tricks and techniques discussed in this article, you can improve your sales skills and become more successful in selling anything.
Remember to always focus on building relationships with your clients, being honest and transparent, and adapting to their needs and preferences.
With these strategies in mind, you can boost your sales skills and achieve greater success in your career. Keep learning, keep growing, and keep pushing yourself to be the best salesman you can be.
We will wish you the best career experience as a salesman!!!
FAQ