Leadership is a power to make history rather than a skill. Good Leadership Qualities are the base for getting success at every stage of life.
The legendary NFL coach Vince Lombardi said that "Leaders Are Made – Not Born." We believe the same. Nobody is born with extraordinary leadership qualities. People have to build it in their nature.
Generally, people implement leadership for quality management. Qualitative management increases productivity and work efficiency. That's why every organization wants to hire a person with good leadership qualities.
This blog will give you a clear idea about essential leadership qualities, their characteristics, their implementation, and some important tips to improve leadership skills.
Before diving into good leadership qualities, Let's know who is a good leader.
Who is Good Leader
A good leader possesses a certain blend of abilities and traits that motivate and direct people towards a common objective. Integrity, empathy, vision, and the capacity to make difficult choices while taking into account the larger good are qualities they exemplify. Nelson Mandela is an example of a leader who embodies these qualities.
The former president of South Africa, Nelson Mandela, is hailed as one of history's greatest leaders. The progression of Mandela from prisoner to president represents his constant dedication to justice, equality, and harmony. He demonstrated amazing skills that made him a great leader throughout his entire life.
The foundation of Mandela's leadership style was his unbroken integrity and moral compass. Even in the face of extreme adversity, he consistently defended his ideals. He pushed for inclusivity, dismantling racial barriers and encouraging harmony between various communities. Mandela was able to connect with individuals from all walks of life thanks to his capacity for empathy, which helped him establish trust and create lasting connections.
He moved forward because of his hope for a free and democratic South Africa. No of their ethnicity or origin, every person might succeed in the country that Mandela envisioned. He expertly articulated this vision, motivating millions to take up the fight for liberty and equality.
Mandela's capacity to make tough choices was another aspect of his leadership. He paved the way for a smooth changeover from apartheid to democracy in South Africa by emphasising the value of dialogue and compromise. His dedication to rapprochement and forgiveness contributed to the healing of old wounds and established the groundwork for a better future.
21 Essential Good Leadership Qualities
Leadership is meant to inspire people. Your whole team will follow your footsteps to proceed with the work. Your existence becomes important when you become the Leader. Here, Know the leadership for quality giving.
With the guidance of professional experts and leadership trainers, we have listed the top 21 good leadership qualities for you. Which will help you to enhance your success effort and create a positive impact on others.
Let's dive into the listed leadership qualities.
Confidence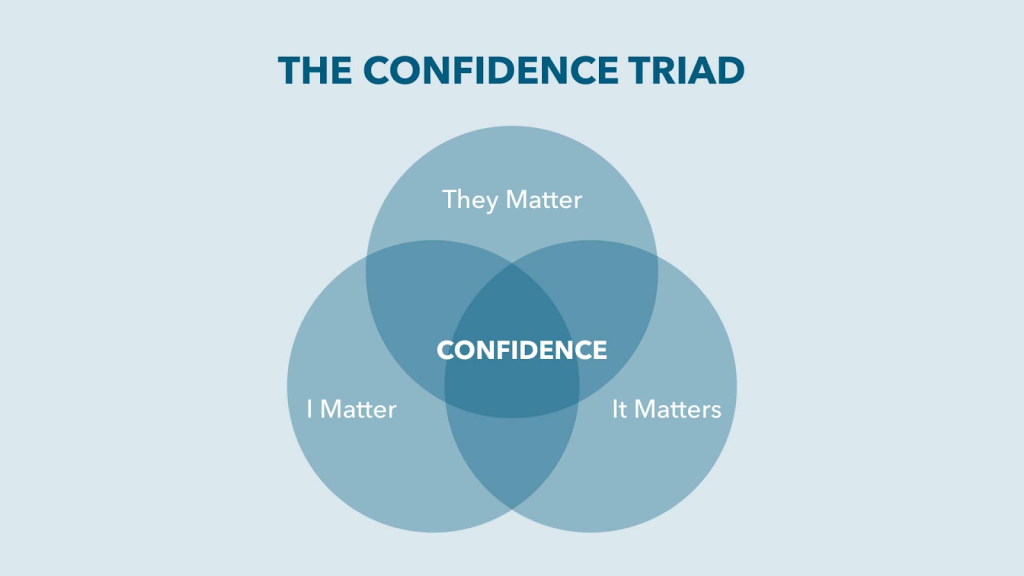 Confidence is a synonym for self-belief. It will lead you to the height of achievements.
When you get confidence in yourself, start believing in yourself, then your team will do the same. They also believe in everything you say to them. That's how confidence works for a good leader.
Your thoughts, Your words, Your actions everything create an impact on your team members, only and only if you look confident. Confidence is key to effective leadership.
Remember, confidence never means to reflect and act as an over-confident self. As a great leader, It is about gaining the trust of your team members for your words and actions for your organization's growth.
Honesty
World is running with the Trust. People searching for trust and honesty in a good leader.
Most people think that powerful people and politicians are dishonest, and here trust issues appear. But a good leader will also stay honest towards the team.
With Honesty, A leader can earn the faith of an organization. Together, they can make success stories.
Not only with people but success asks for honesty in work also. Leader has to work honestly to generate positive outcomes.
Good Communication
Communication is all about passing information to people. But due to good communication, information can reach the head of people.
You can make a great difference with good communication skills. You have to develop it if you want to be a good leader.
If you communicate better, then people will always want to listen to you. If you make people listen then you can spread the message you want.
You are able to generate fruitful results as a great leader with good communication skills. Without communication, it is impossible to become an effective leader.
The leader can create great connections with the great communication skills which results in a profitable business for their organization.
Good communication is for strengthening your business. The best leader always knows how to encourage the team for their organization.
Positivity
Positivity works in every situation of life. A great leader will always pursue a positive attitude toward every problem of life.
The leader can beat any difficult situation with positive thinking. Positive energy attracts the good things only. If you think positively, then p
positive things will happen to you.
Positivity plays an important role in leadership for quality management. Any huddle will be defeated with a positive attitude to establish great management among teams. And this will surely lead to the organization's growth.
A good leader will treat every situation as an opportunity rather than a challenge.
Positive thinking overcomes the fear of your team towards any problem. But, as a leader, it is your responsibility to guide your team with positive visions.
Accountability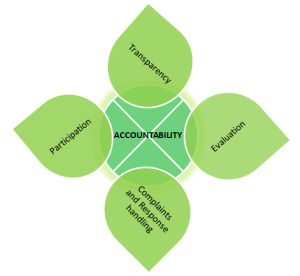 Good leadership always encourages the team to work on ethics. If a leader itself blames others for his/her own mistakes then, the rest of the team will do the same.
A leader has to be accountable for everything that occurs under his/her responsibility.
Leaders take more blame than credit on behalf of the team.
The whole team will learn the ethics of accepting mistakes and considering themselves for correcting things from the leader.
Accountability quality in a leader shows how much a person is responsible for their acts.
A responsible person is always a good leader for their family, teams, and organization.
Humility
Humility always appears in great leaders. The leader is always selfless and thinks about others first.
When leader behaves with humility, they set an example for others to be kind to everybody.
Humility builds your character. That means humility is a mirror of a real leader for the world.
Empathy
Empathy is a crucial leadership quality. And its allows a leader to understand the feelings of others.
A person can never be a good leader if he cannot understand the effect of his words and speech on the feelings of the person in front of him.
The Leader can value others' issues and feelings by having empathy in his nature. This is how others will connect with their leaders.
True leaders will always feel the same pain felt by their followers. Empathy leads to accepting everybody's perception in leaders' minds.
Creativity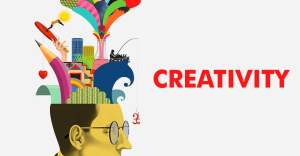 Creativity builds your unique identity among everybody. A good leader will always solve every problem with creativity.
The creative ideas from leaders inspire the whole team to think outside of the box. This leadership quality creates your unique need in an organization.
You can generate more profit with creative thinking. You will grow and lead the world of innovation with creativity.
The crowd will look for you if you implement your creativity in the real world. This is how you grow with your team.
Decision Maker
A leader's decision impacts a large audience. That's why it is very important to have good decision-making power in a leader.
If a leader fails to take the right decision then it will harm team members and the organization's growth.
Before taking any decision, a great leader will always think long. He has to assume every pros and cons of his decision to generate a great outcome.
Most leaders will take decisions on their own, but it is always a good option to consult with experienced people.
Motivator
It is the responsibility of every great leader to take care of the mental health of their team members. They have to motivate their team members within a certain period.
Positive motivation is good for mental health and it also encourages the inner soul of people towards doing work.
Not only words but some appreciation and positive activities can also motivate people to do regular work more dedicatedly.
Team dedication will help to achieve the success of a company at a rapid speed.
Resilience
Giving up is not a solution to any problem, and a leader has to work on this quote.
No matter how hard it becomes while struggling, a good leader will always fight back against the problem.
The inner resilience quality of a leader gives strength to fight in tough situations. By watching the leader, the team will learn the same. This is how a leader creates value in society.
Generally, people stay busy complaining about the issues, but a true leader puts in all the efforts to solve the problem.
Emotional Intelligence
Leaders have to gain the trust of their audience. Some people will never believe the opposite of old rituals. Here, the emotional intelligence of a leader plays a crucial role to win the trust of people by connecting emotionally with them.
Leaders with high emotional intelligence are able to manage their own emotions and those of others, creating a positive and supportive work environment.
Here are the reasons why a great leader should have to be intelligent emotionally.
Effectively manage emotions
Good social awareness
Smooth communications
Conflict Resolution
With emotional intelligence, leaders can control their emotions in front of other people, so it prevents negativity from spreading.
The leader can understand others' emotions also with emotional intelligence.
This leadership quality will help leaders in a situation of conflict resolutions.
Transparency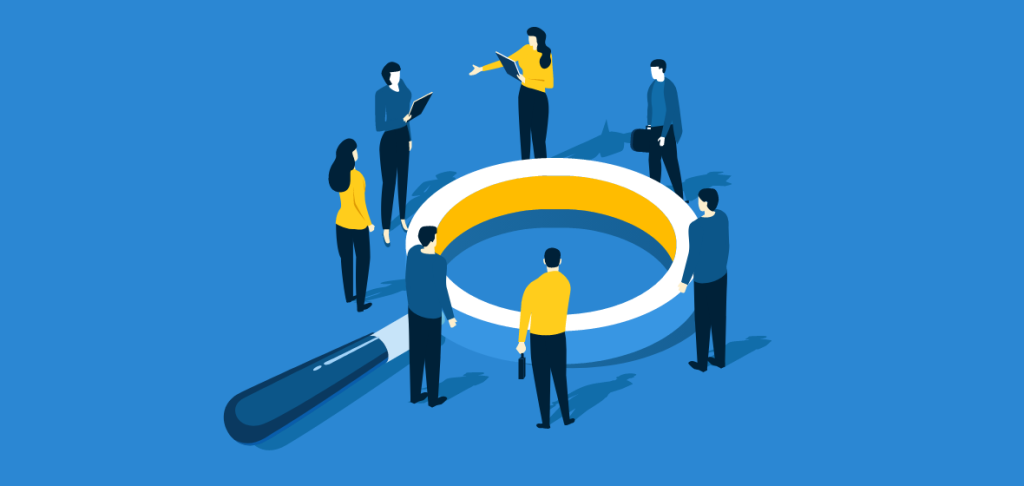 You can win the trust of the people by serving transparency. A good leader will always show transparency in work and decisions with their team members.
Sharing information with your team is always a good option over hiding things. By serving clear visions with transparency, people will put faith and effort in work to reach goals.
People feel important if you tell every aspect of your ideas and decisions. This is how you can work together.
Vision and Focus
Without vision, a leader can not guide their followers. A proper vision is a path of working.
A good leader works with concentration and the right focus on a goal. So, they can reach their aim more rapidly.
Working with No Vision is completely worthless. Vision gives value to your journey. A leader can decide in the right direction with focus and vision.
Focus can increase the accuracy of the work.
Passionate
Passion is an inner enthusiasm of a leader. It will give energy to the leader for completing the work.
A passionate leader will always focus on performance to get productive results quickly.
The team members get inspiration from the passion of their leader and reach their objectives.
Listener
Every person is looking for a listener in their leader. They expect that their leader should listen to all the problems and queries they have.
A great leader listens to suggestions, reviews, and unique ideas from team members, and develops the suggestions.
Having this quality is a blessing because you can easily understand the issues of your team member as a leader.
Authenticity and Self-Awareness
Authenticity and self-awareness are important leadership qualities that can help leaders build trust, inspire their teams, and make better decisions.
By being true to themselves and others and by understanding their own emotions and limitations, leaders can create a positive work environment and guide their teams towards success.
Authenticity refers to being true to oneself and to others. Authentic leaders are genuine and transparent, and they communicate honestly and openly.
Authentic leaders also foster a culture of authenticity within their teams, encouraging their employees to be themselves and to speak their minds.
Self-awareness refers to having a deep understanding of one's own emotions, strengths, weaknesses, and values.
Self-aware leaders are able to recognize their own biases and limitations, and they are open to feedback and self-improvement.
Courage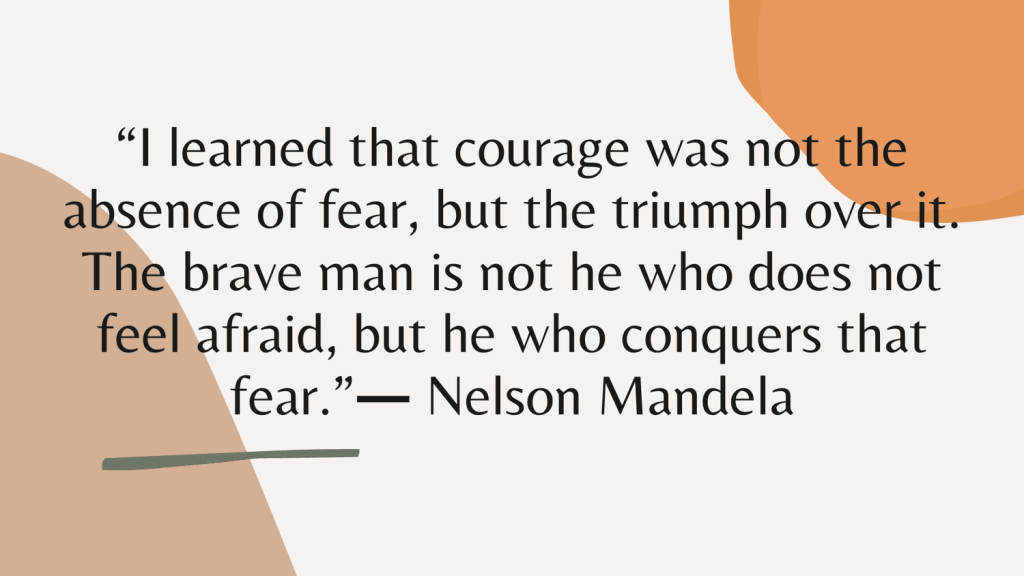 Courageous leaders will never be afraid of any situation. He is ready to fight anything that comes his way.
The leader is courageous to stay honest and accept the things people consider about him.
A great leader stays confident about his decisions and actions.
Integrity
Good leaders have strong ethical principles and lead by example, acting with honesty and integrity in all their dealings.
Integrity towards work and people made great leaders of the era.
Flexibility
A good leader will always adjust everywhere. They are adaptable to every condition.
Leaders can fight every obstacle with a never giving up attitude. And that inspires the team members also.
Dedicated To Team
Of course, this is the most important leadership quality demanded by any leader. Every action and thought of a leader must be dedicated to the wealth and good of the team.
A good leader has to put the team first, before himself. Through this, they can grow together.
Now, get the tips of implementing these listed qualities at the workplace to influence people positively.
How To Implement Leadership Qualities At Workplace
Implementing leadership qualities at the workplace can help create a positive and productive work environment. Here are some steps you can take:
As a leader, it's important to model the behavior you want to see in your team. If you want your team to be honest, respectful, and hardworking, you need to demonstrate these qualities yourself.
Clearly define your expectations for your team's performance, behavior, and goals.
This will give your team a clear sense of direction and purpose, and help them understand how they can contribute to the team's success.
Good communication is essential for effective leadership. Make sure you communicate clearly and frequently with your team, and encourage open and honest communication among team members.
Give your team the tools and resources they need to succeed, and delegate responsibility and decision-making authority when appropriate.
This will help your team feel empowered and valued, and will encourage them to take ownership of their work.
Provide feedback and recognition
Regular feedback and recognition can help motivate and inspire your team.
Be sure to provide constructive feedback on areas for improvement, and acknowledge and celebrate your team's successes.
Effective leaders are able to adapt to changing circumstances and challenges.
Stay flexible and open-minded, and be willing to adjust your approach when necessary.
By implementing these leadership qualities, you can create a positive and productive work environment and inspire your team to achieve their best work.
Leadership skills can also be used in sales training activities, to motivate salespersons and drive their efforts towards goals.
Let's learn the tips to improve your leadership skills.

Tips To Improve Your Leadership Skills
One of the most effective ways to improve your leadership skills is by leading by example. Be a role model for your team and show them how to behave and work towards achieving the goals.
Effective communication is a key aspect of leadership. As a leader, you need to communicate your vision, goals, expectations, and feedback in a clear and concise manner. Good communication skills will help you inspire and motivate your team.
A good leader listens actively to the opinions, concerns, and suggestions of their team. This helps in building trust and respect. Actively listening also provides insights into the needs and expectations of your team, enabling you to tailor your leadership approach accordingly.
Collaboration among team members is crucial for achieving success. As a leader, you should encourage and facilitate collaboration by promoting a culture of inclusivity and mutual respect.
As a leader, you need to be open to feedback, both positive and negative. This helps you to identify your strengths and weaknesses and improve your leadership skills.
Effective leaders are adaptable and can handle unexpected challenges and changes in circumstances. They can quickly assess the situation, make decisions, and take action.
Emotional intelligence is the ability to understand and manage your emotions and those of others. It is an essential trait for effective leadership. Develop your emotional intelligence by practicing self-awareness, empathy, and relationship management.
Finally, continuously learning and improving is essential for effective leadership. Seek out opportunities to learn from others, attend Leadership Training Programs, and read books and articles on leadership.
Benefits of Quality Leadership
Effective leadership is essential for building a high-performing team and achieving organizational success. When leaders inspire and motivate their team, they create a culture of engagement and commitment. This, in turn, leads to increased productivity, customer satisfaction, and profitability.
In addition, effective leadership enables organizations to attract and retain top talent. When employees feel valued, supported, and challenged, they are more likely to stay with the organization long-term. This, in turn, reduces turnover costs and enables the organization to build a strong, cohesive team.
How to Develop Your Leadership Skills
Developing your leadership skills is an ongoing process that requires self-reflection, feedback, and continuous learning. Here are some actionable tips to help you develop your leadership skills:
Seek feedback from your team members and colleagues to understand your strengths and weaknesses.
Set clear goals for your team and communicate them effectively.
Build trust and respect with your team by being authentic, empathetic, and consistent.
Invest in your own development by attending training, reading books, and seeking mentorship.
Practice active listening and provide constructive feedback to help your team members grow and develop.
Final Words
A leader is an inspiration itself, and the development of more and more good leadership qualities in nature is a pioneer of a good future.
People believe in leaders to take the next step in their professional lives. Gaining the trust of each team member is the responsibility of every leader.
Nobody is born with such qualities, everybody has to work on themselves to get a better version of them.
You have to believe first, and then have to develop skills like confidence, honesty, flexibility, dedication, authenticity, courage, transparency, emotional intelligence, listening, vision, focus, passion, and every other skill listed in this blog.
Then, surely you will become a great leader with good leadership qualities. Never lose hope.
Have A Great Leadership Journey Ahead!